in collaboration with aylott & van tromp, koto design unveils its latest cabin concept called 'hytte'. developed in reaction to the current uncertainty of travel, and the need for more sustainable modes of tourism, the sculptural cabins offer the perfect retreat for travelers looking to escape into nature. 
images by merge visualisation
koto — who specializes in modular homes, cabins, and small sculptural buildings — provided all the architectural design on the project while aylott & van tromp curated the branding and cozy interiors. koto's clean and simple design captures a minimalist nordic aesthetic and in fact, 'hytte' actually means 'cabin' in norwegian. blackened timber on the elevations and roofs help blend the structures into the surroundings and the interiors are characterized by natural, earthy tones. each cabin features a spacious kitchen, living space and sleeping area with a shower room tucked away at the rear.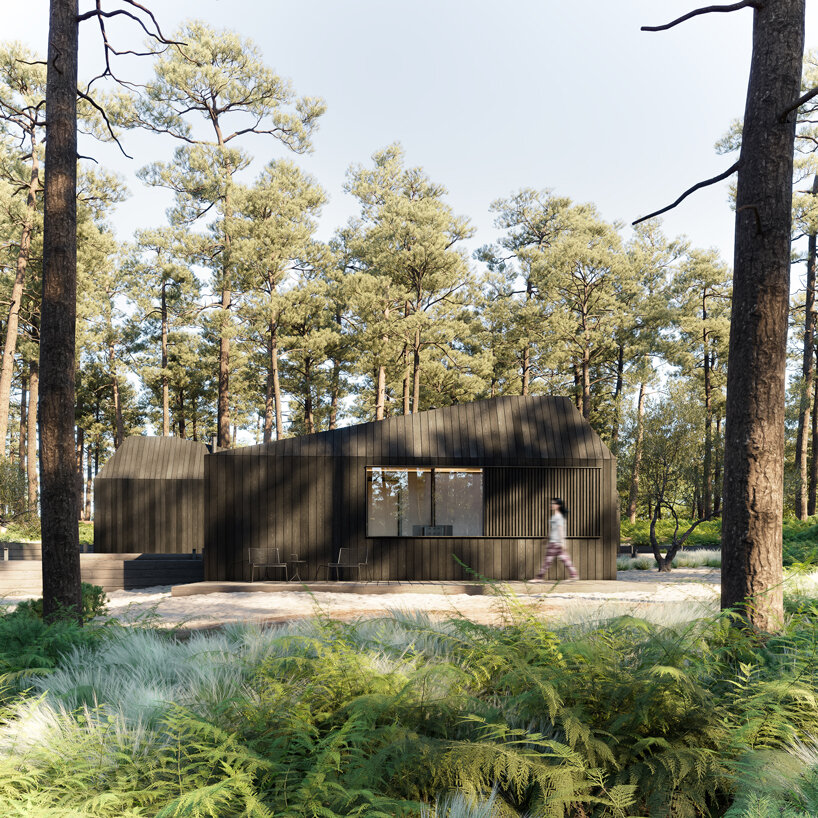 the idea behind the project is to provide clients with flexibility. each solution starts with one unit, then developers can decide to scale up to create a small, village-like community. in this way, hytte is perfect for big or small commercial ventures. the cabins are aimed towards socially- and environmentally-conscious consumers, who are looking to get away closer to home while still enjoying a dose of relaxation and escapism.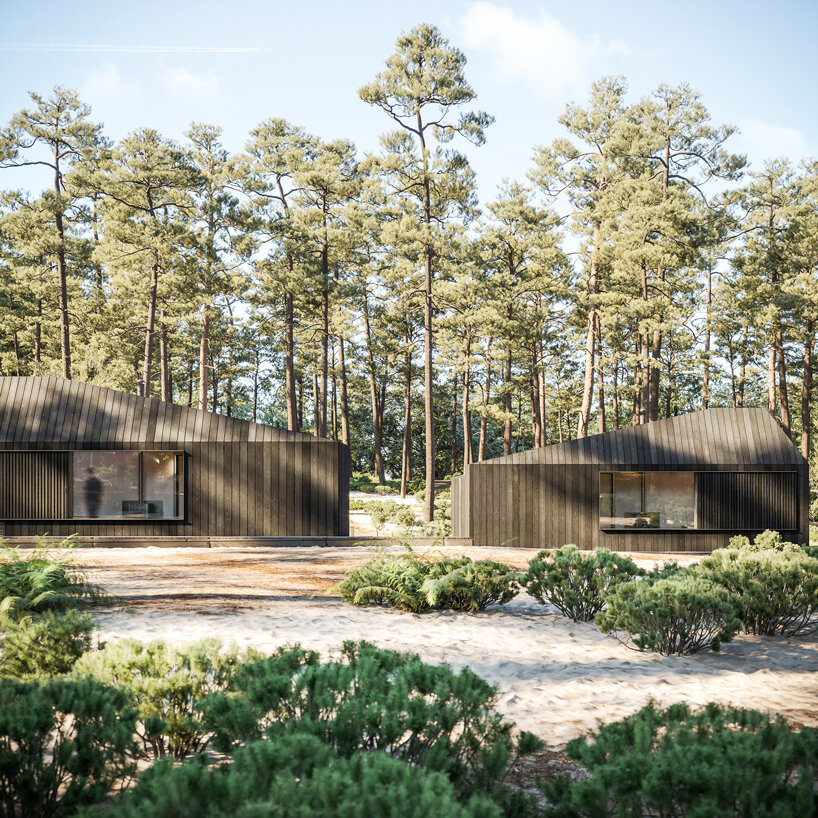 'hytte is seeking ambitious partners to disrupt the current hospitality and tourism accommodation model from existing hotel brands to new start-up ventures,'  says nathan aylott, co-founder of hytte and aylott & van tromp.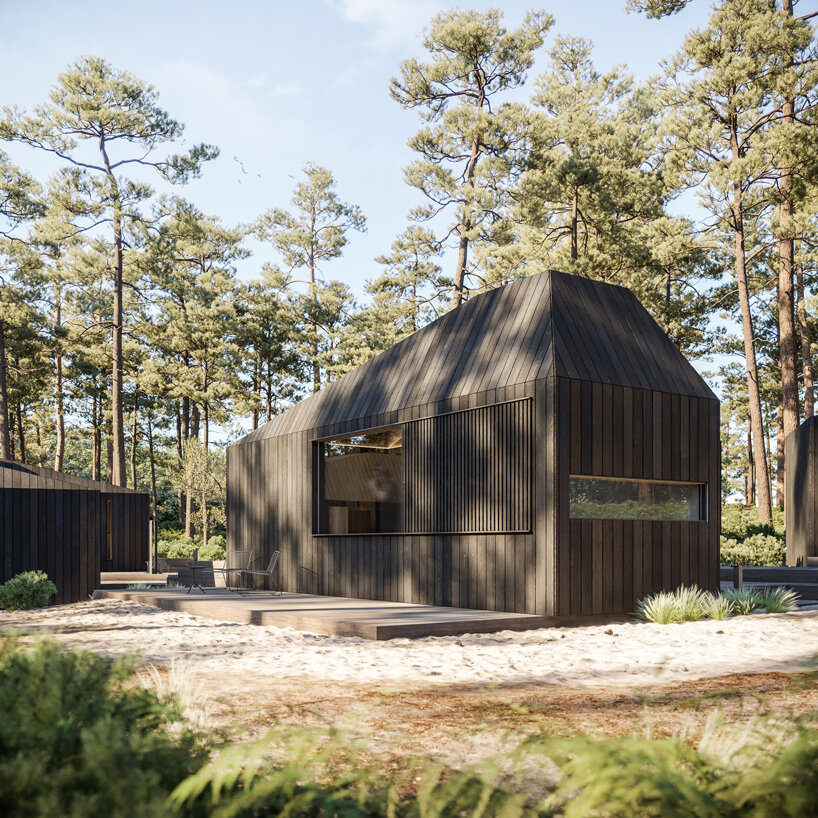 aylott continues, 'the design for us wasn't purely aesthetics, all about its looks, for us it was about providing both client and consumer with something a little bit different in these strange times. on the client front, the ability to harness a site or landscape with minimal fuss, creating an additional revenue stream and complete flexibility was always in our minds. yet with the customer, we wanted to provide a sense of design led escapism and comfort that retains a raw feeling, the lovely paired back quality that comes from camping in the wild or being close to nature.'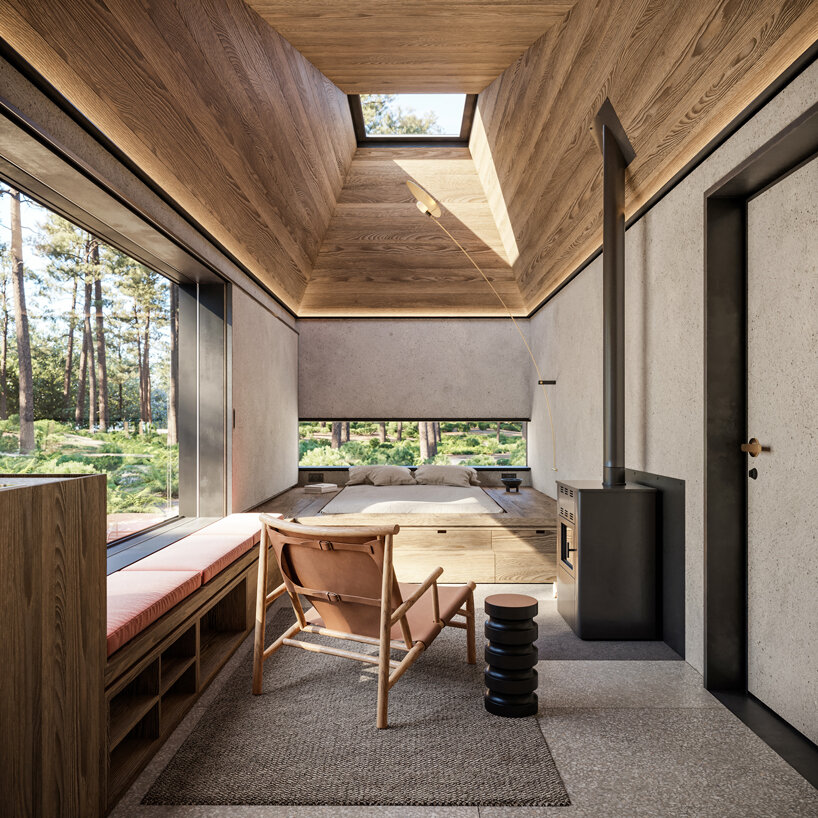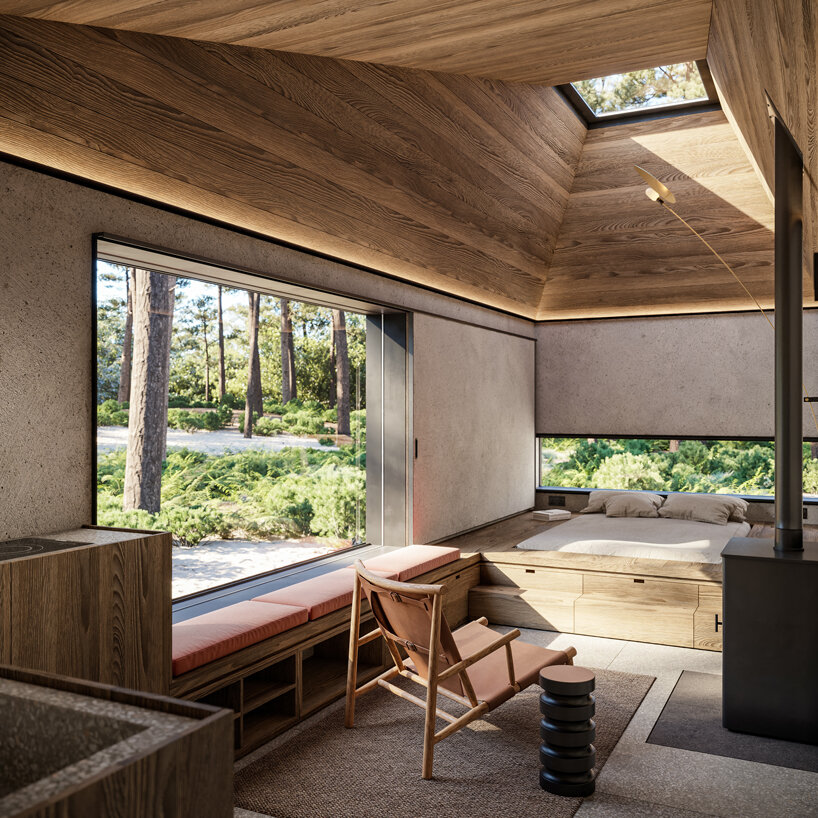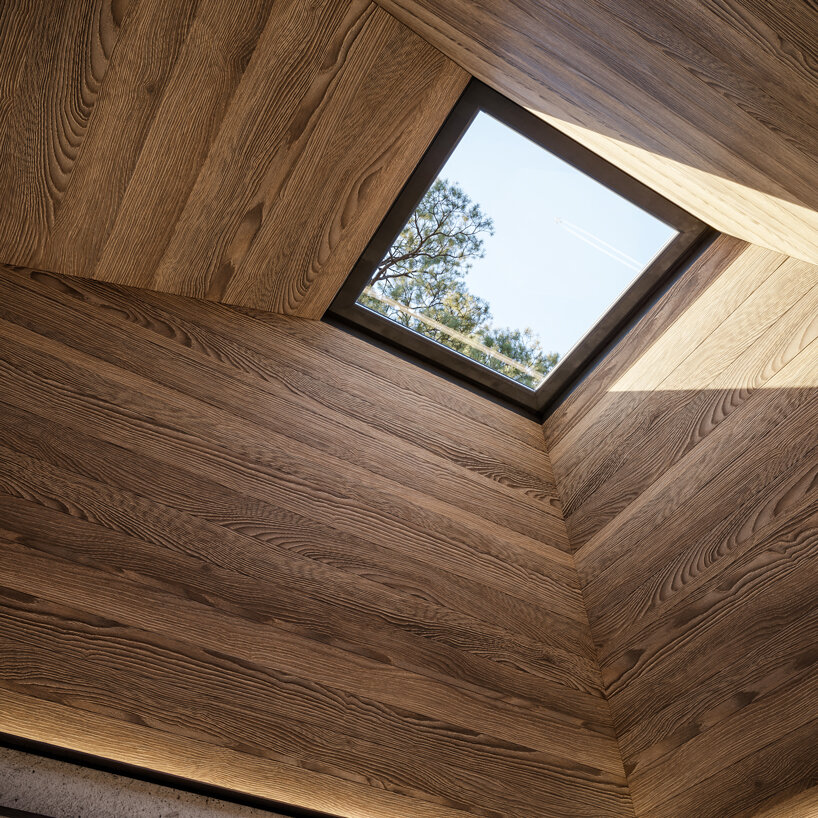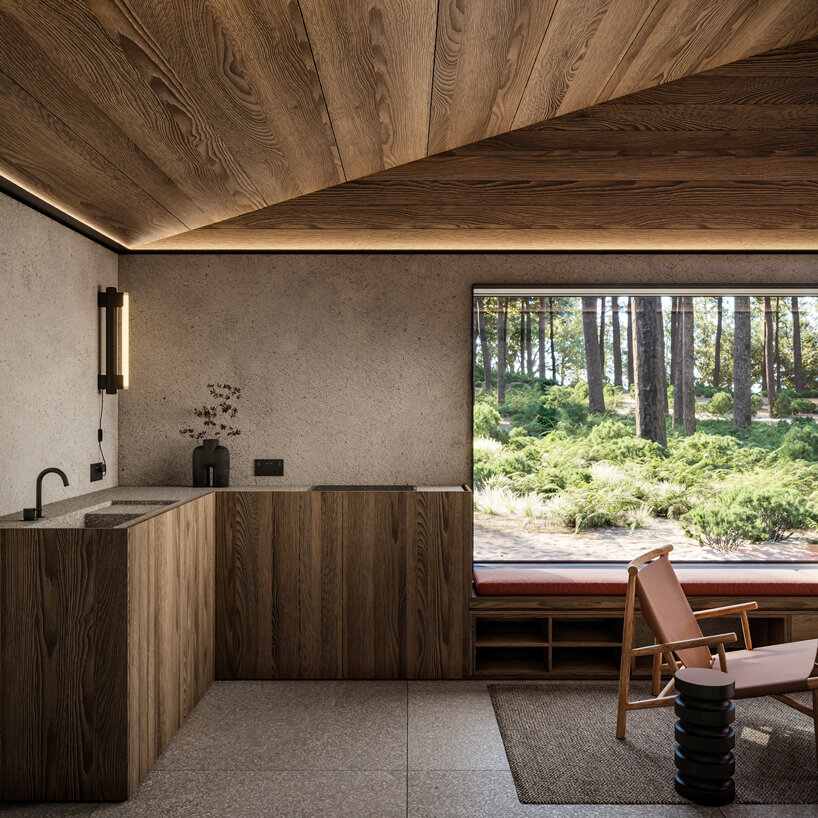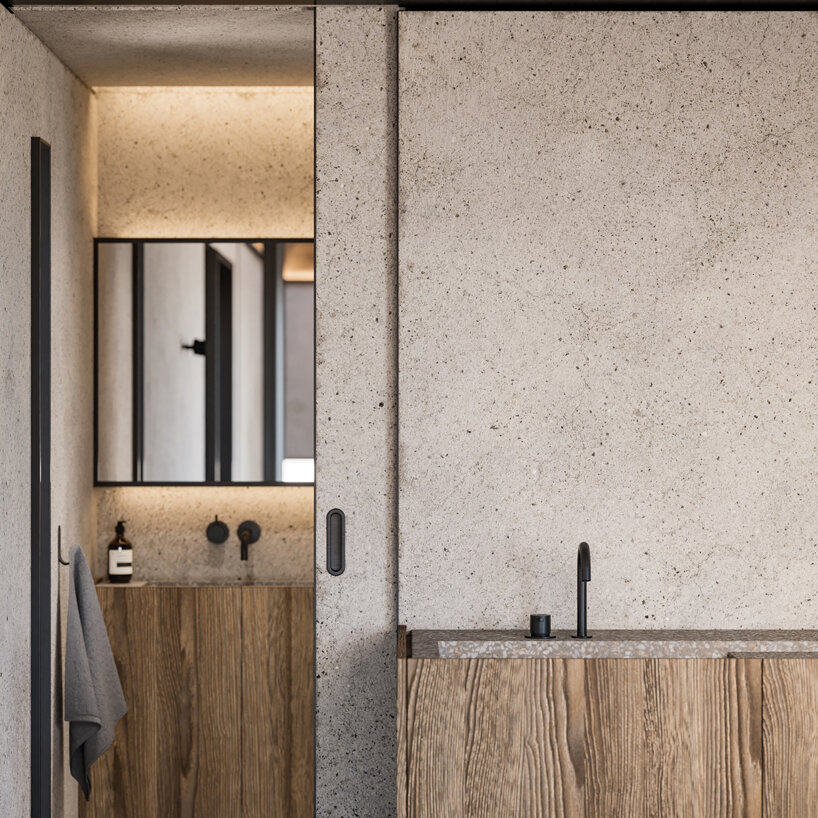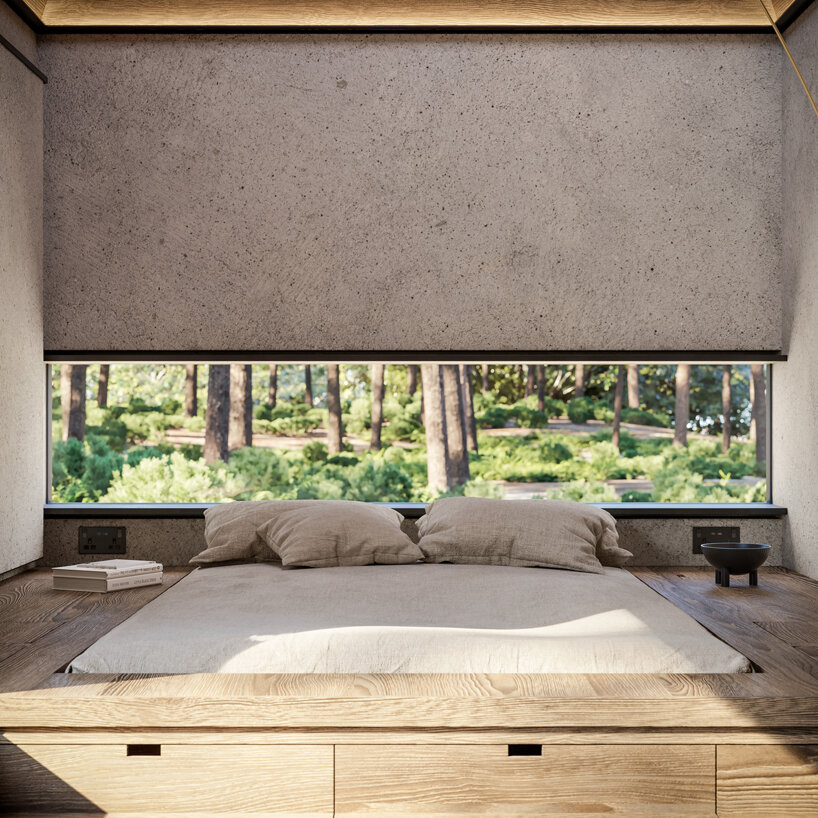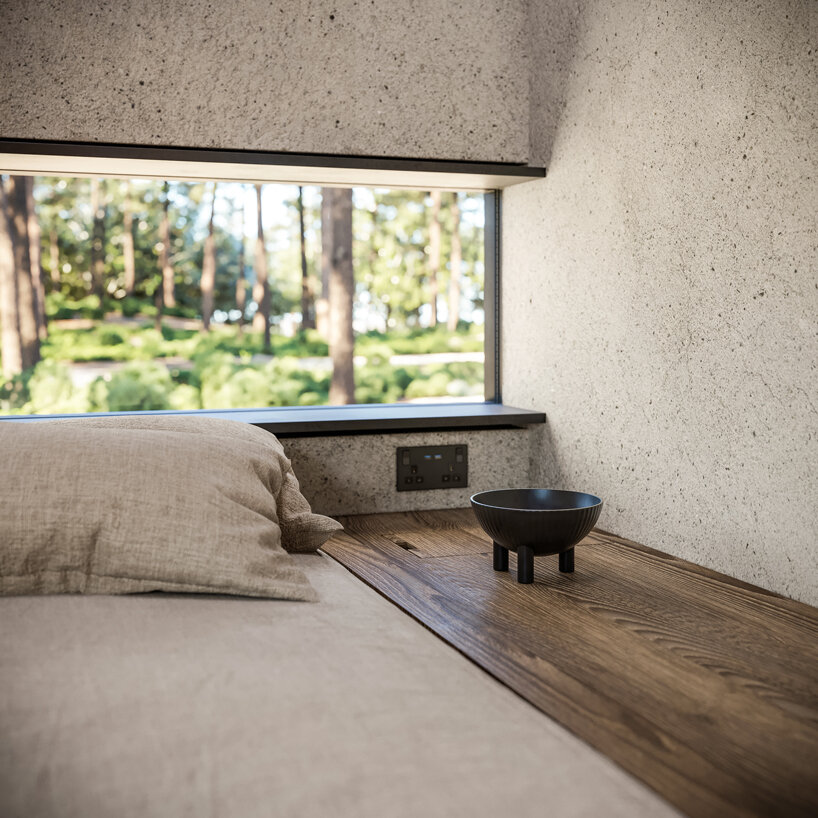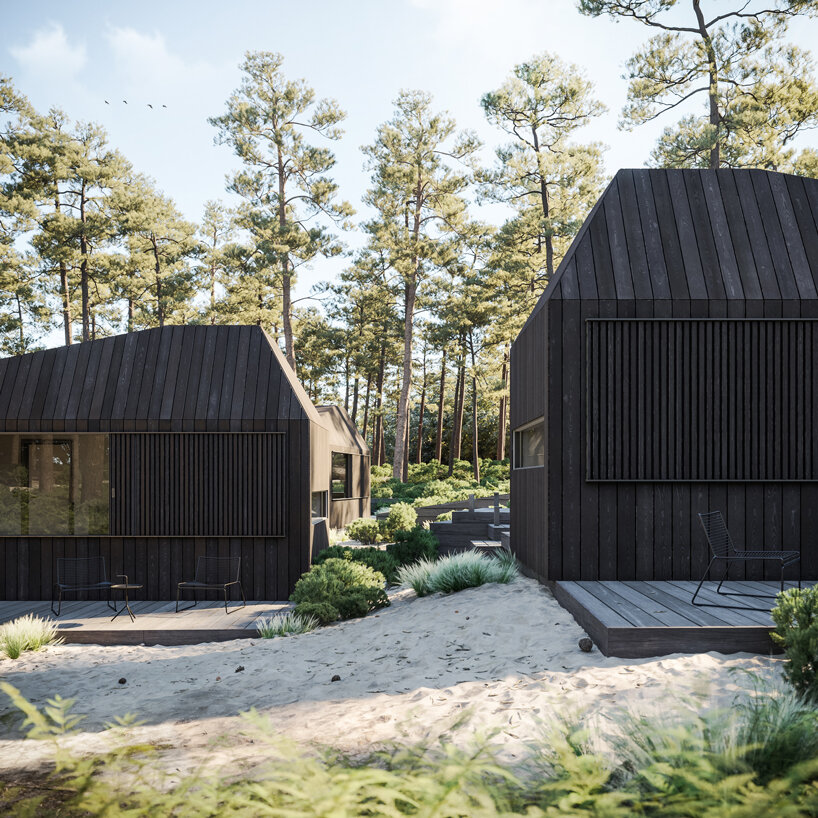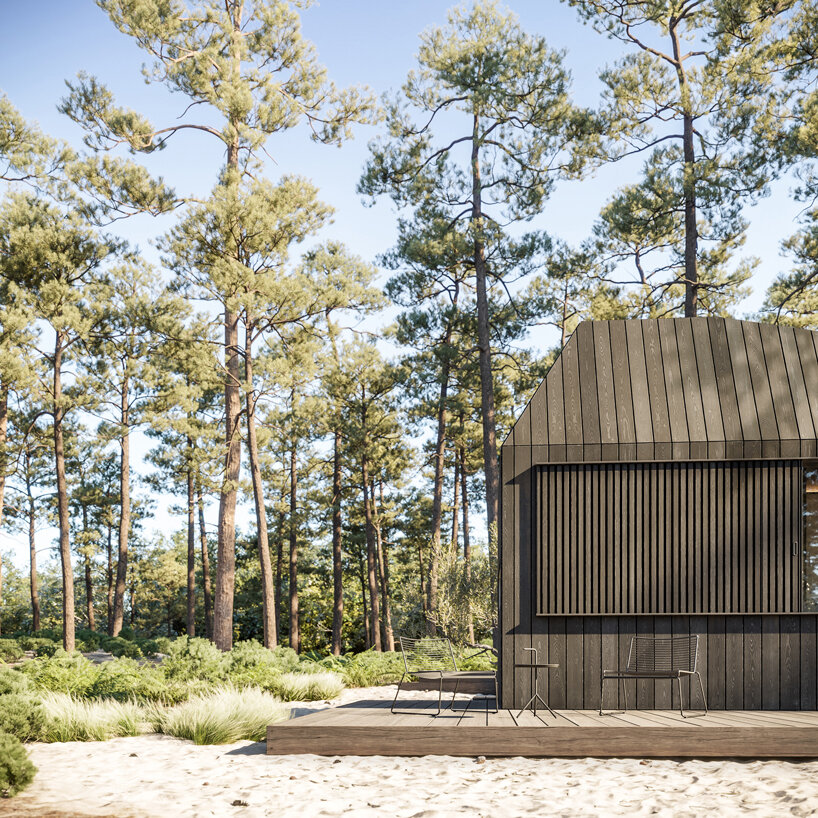 project info:
name: hytte
architecture: koto design
interior design & branding: aylott & van tromp
visualizations: merge visualisation | @mergevisualisation