shizuoka-based murakami corporation, an automobile parts manufacturer specializing in rear-view mirrors, has collaborated with kyoto-based startup parity innovations, in a new touchless system for japanese toilets. known for their wash-and-dry functions, these toilets are all controlled via a panel of buttons that work perfectly to keep your private parts clean, but the current pandemic has highlighted the fact that it doesn't do the same for your hands.
images courtesy of murakami corporation
called floating pictogram technology, this technology replaces the panel of buttons with a virtual one that appears like a hologram. this allows users to operate the toilet through floating images generated by an infrared sensor that can detect a human finger coming close to it. this means that there is no need to touch any surface, making it even more hygienic than before.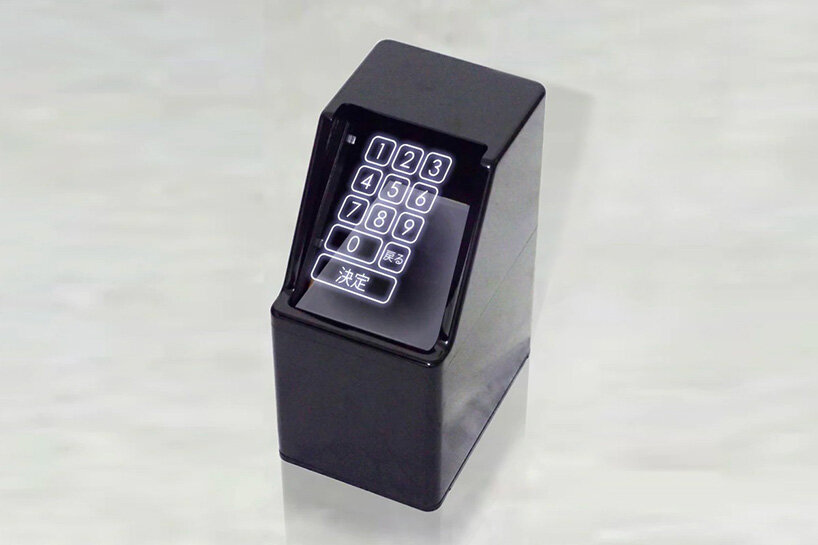 the technology, which has been envisioned first on toilets, can have a wide range of uses, including elevators and ATMs. leading to both safety and comfort, this technology is the perfect non-contact alternative to our current times where infectious diseases spread quickly. the floating pictogram technology is currently being developed for the toilets and its supposed to be available in 2022.
project info:
name: floating pictogram technology
created by: murakami company in collaboration with parity innovations
expected release date: 2022
via: sora news 24
juliana neira I designboom
feb 18, 2021