a sculptural church designed by miralles tagliabue EMBT is taking shape in the italian city of ferrara. the scheme, which won first place in a design competition back in 2012, seeks to strengthen community identity and is articulated by flowing, organic forms.
image © mattia pedrazzi
san giacomo church and parish center  is situated on a plot enclosed by slim trees, concealing the building and creating an intimate environment around it. the concept behind miralles tagliabue EMBT's design is to establish a new fulcrum for the local community, whereby residents can gather and socialize. to support this concept, the building is designed to have a welcoming presence and the design team has achieved this with the curved architectural form and undulating roofs, which also contrasts with the robust and compact materiality of ferrara's vernacular.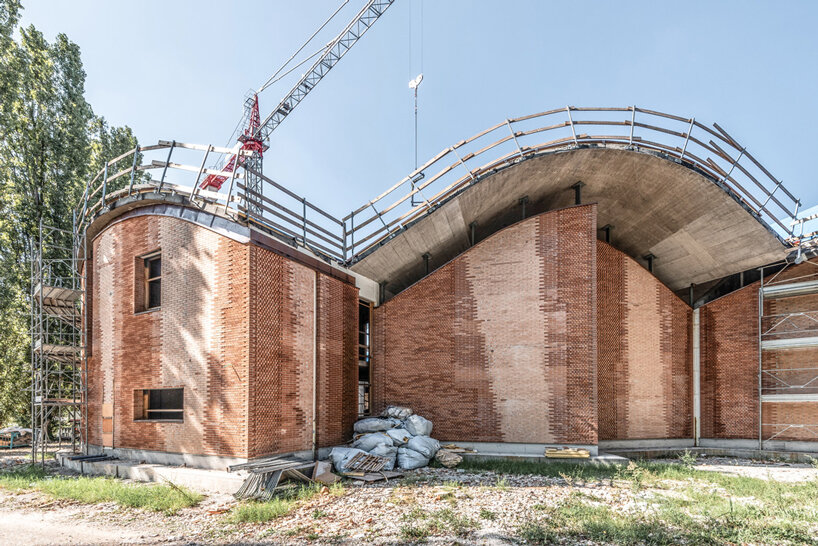 image © paolo fassoli
the organic architectural form is also designed to provide both visual and spiritual continuity with the nearby new bridge, the river and the old city of ferrara. the building is positioned in both a visual and spiritual axis with the new bridge and the city beyond the river, but access is achieved via two lateral axes that join the design of the square to the church, acting as two arms open to the community.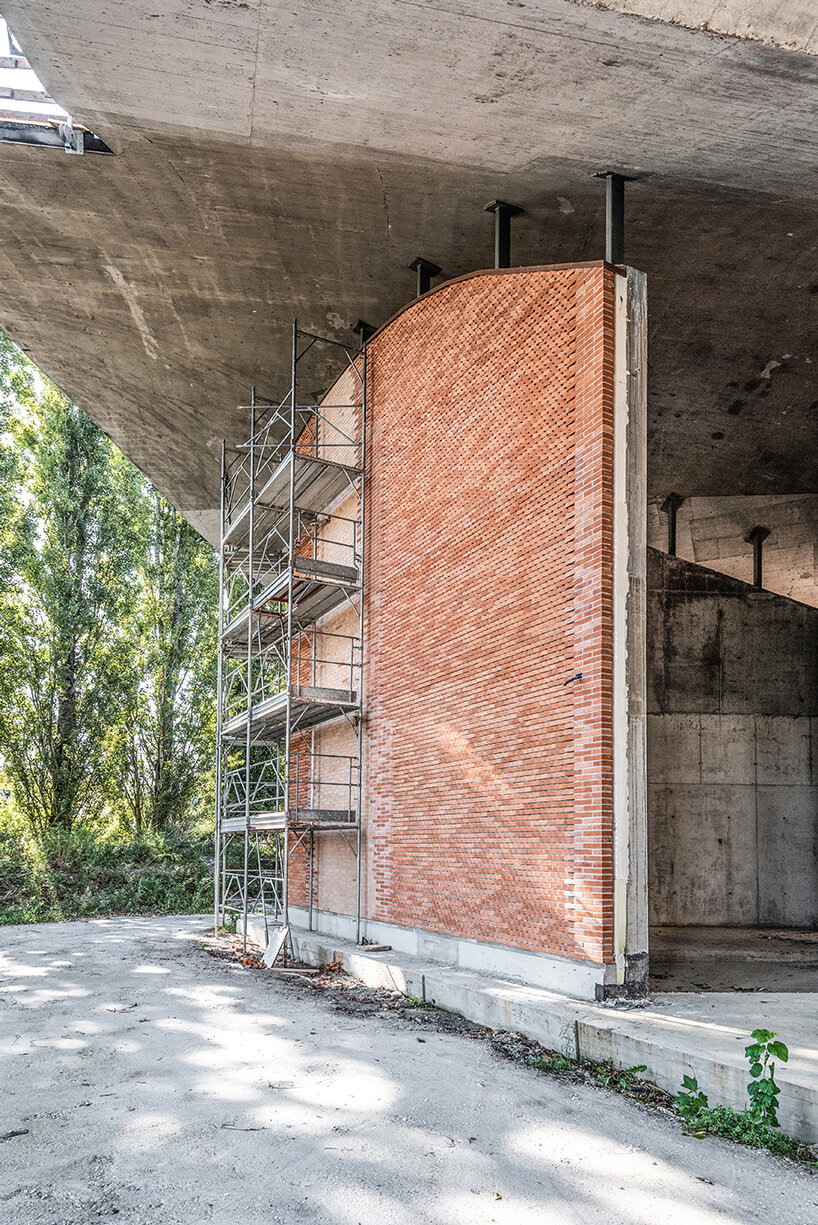 image © paolo fassoli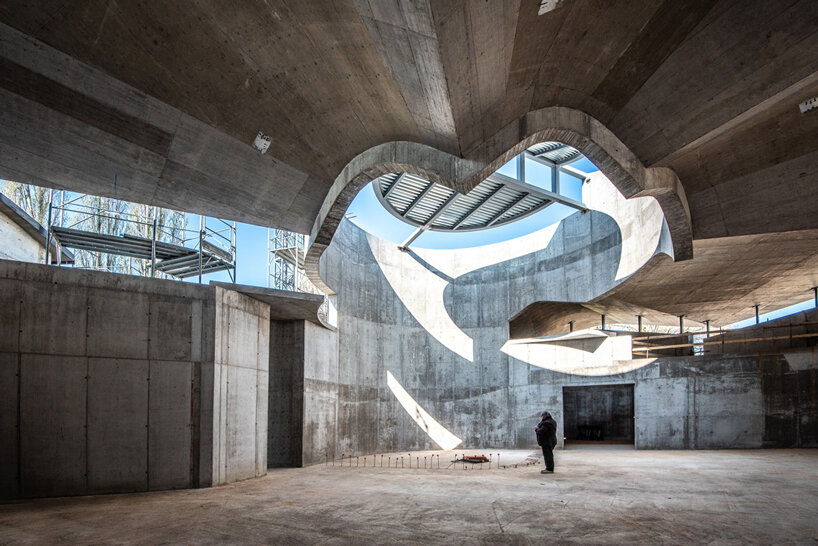 image © paolo fassoli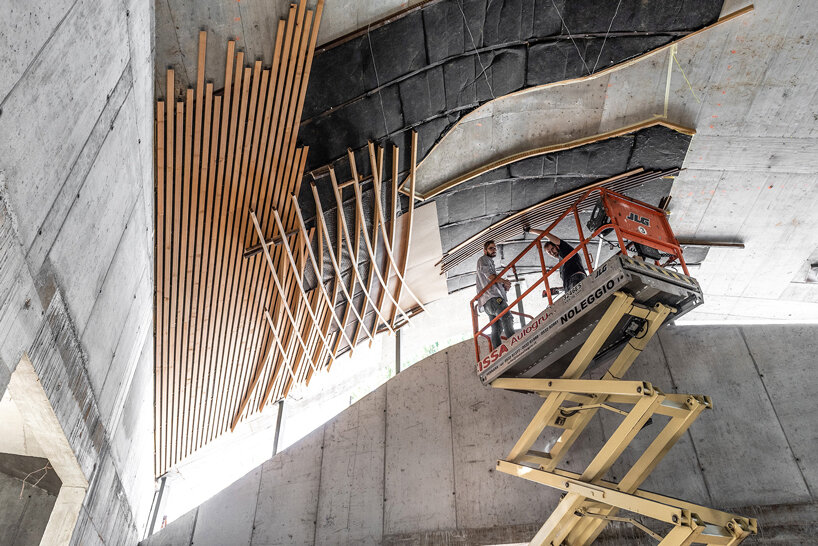 image © paolo fassoli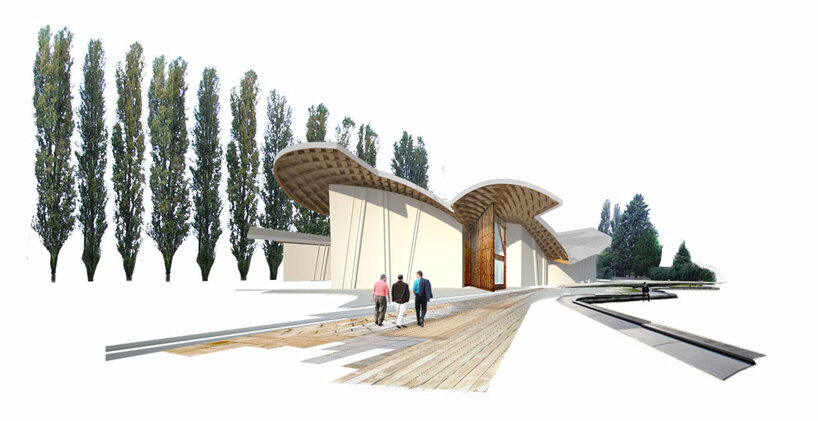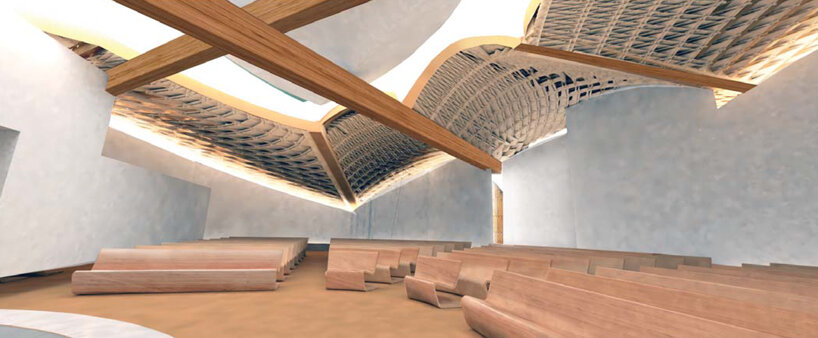 project info:
project name: san giacomo church
typology: religious
location: ferrara, italy
client: complesso parrocchiale san giacomo
architect: benedetta tagliabue – miralles tagliabue EMBT
project director: joan callís
design team: gabriele rotelli, katrina varian, valentina noris, agustina mascetti, angelos siampakoulis, bárbara ruschel lorenzoni, cj rogers, ernesto lopez, guido aybar maino, grant mc cormick, gonzalo peña, irene botas cal, jiyoun park, lauren lochry, lorenzo trucato, marta ruiz benito, oscar lopez
collaborators: enzo cucchi (artist), vincenzo gatti (liturgist)
gross floor area: 19,375 ft2 (1,800 m2) + 6,458 ft2 (600 m2) landscape
date: 2012 – in progress
photography: paolo fassoli, mattia pedrazzi