wiesebrock architects realizes its bellbrae house, a peaceful retreat and a celebration of corrugated steel sheeting in victoria, australia. the design team seeks a home that would serve its owners, and on occasion their extended family, throughout their retirement years along victoria's rugged surf coast. while the project began as a renovation and extension to the existing house on the rural 10 acre site, further investigation deemed the house not salvageable due to bad building practices by the original 1970s-era owner. the new house occupies the footprint of the original, responding to constraints of the site that were to be retained including hay sheds, driveway, swimming pool, and horse fencing.
images by ben hosking
wiesebrock architecture organizes its bellbrae house as a pair of pavilions separated by a large deck. the main pavilion hosts a one bedroom house — the clients' day-to-day residence — and is the first volume seen upon approach. the second smaller pavilion houses two bedrooms either side of a shared bathroom and kitchenette in the entry. this separate pavilion offers a space for visiting extended family which can be closed down and shut off from the main house to conserve energy and minimize cleaning. the dwelling otherwise hosts a writers retreat when visitors are away. the central deck stands as the main informal point of entry. framing the valley and farm views, this deck offers a stage for outdoor living and entertaining throughout the year.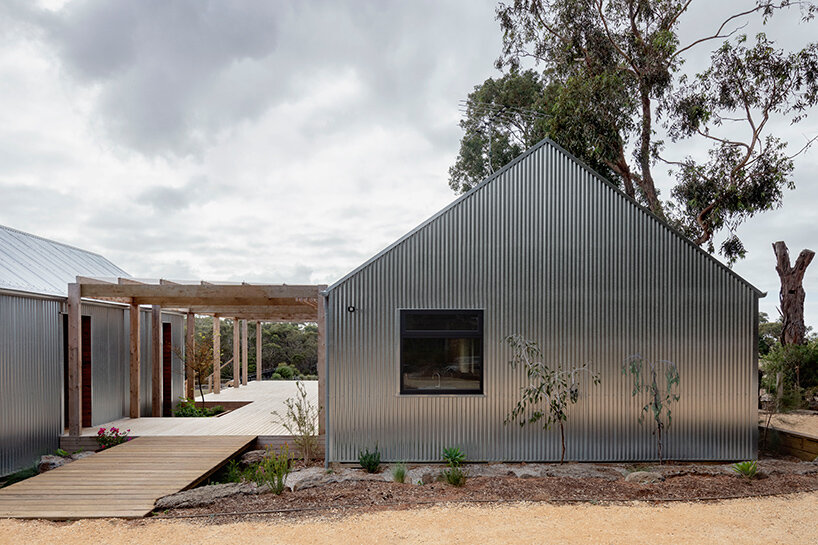 in the development of its bellbrae house, the design team at wiesebrock architecture adopts a 'triple bottom line' approach. the project must avoid budget blowouts or costly future maintenance, must host a range of occupants — from two people, three families or a wedding for 100 guests — and must to respond to the client's deep appreciation for preserving the natural environment and using less, including the use of salvaged items from the pre-existing house. with this in mind, all initiatives toward environmental sustainability add to the long term financial viability of the new house. timber framing is used throughout. spans were kept to a minimum to avoid steel and large lintels. where required, larger spans are permitted by prefabricated roof trusses to shape the gable forms, including scissor trusses over the main living area.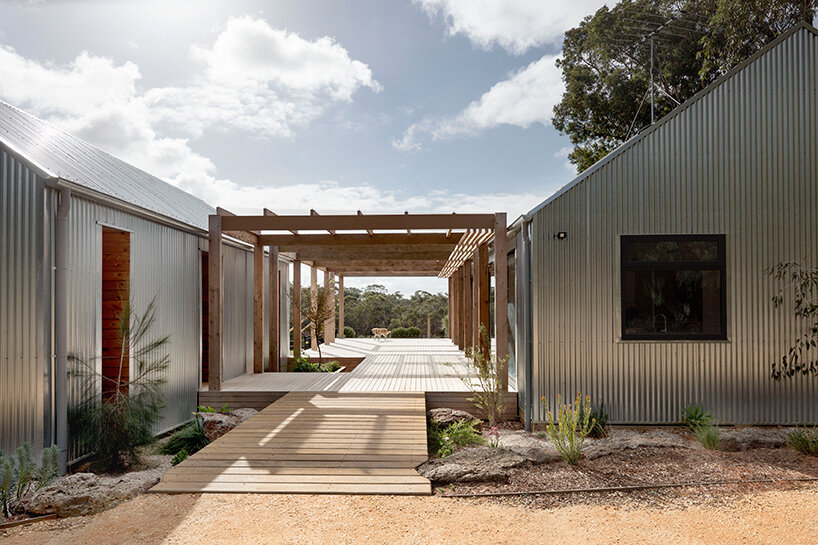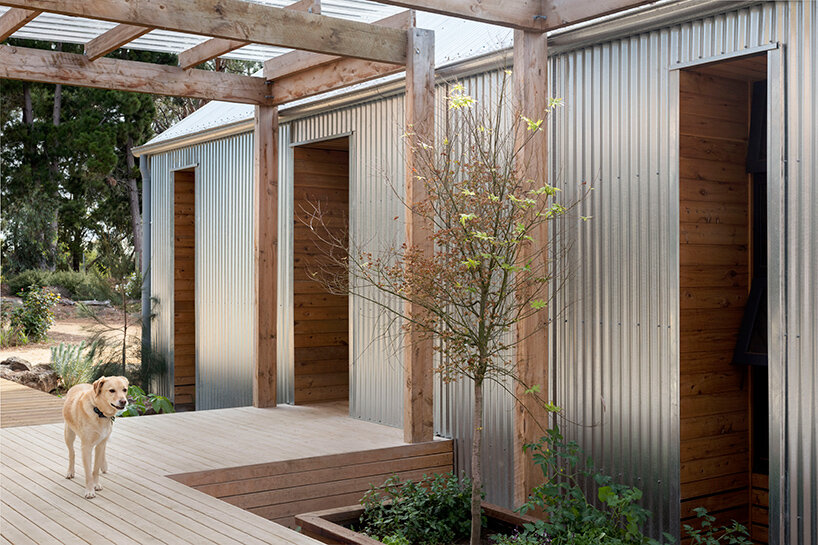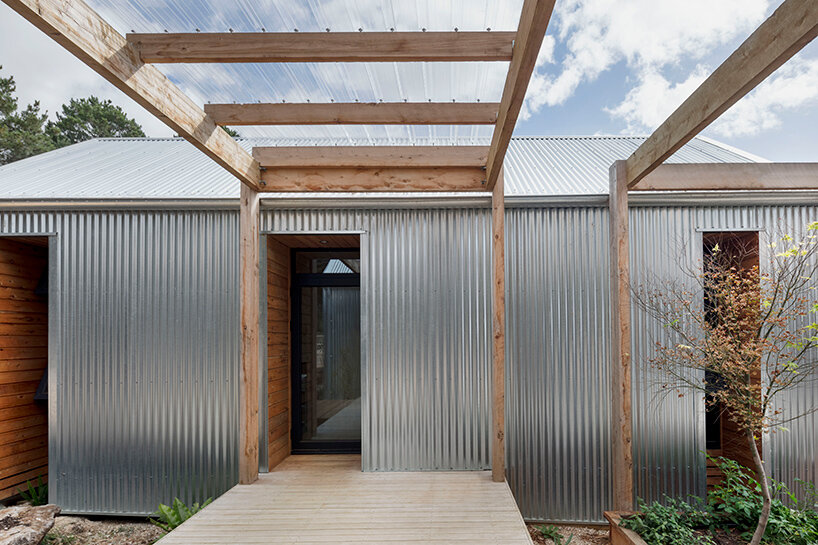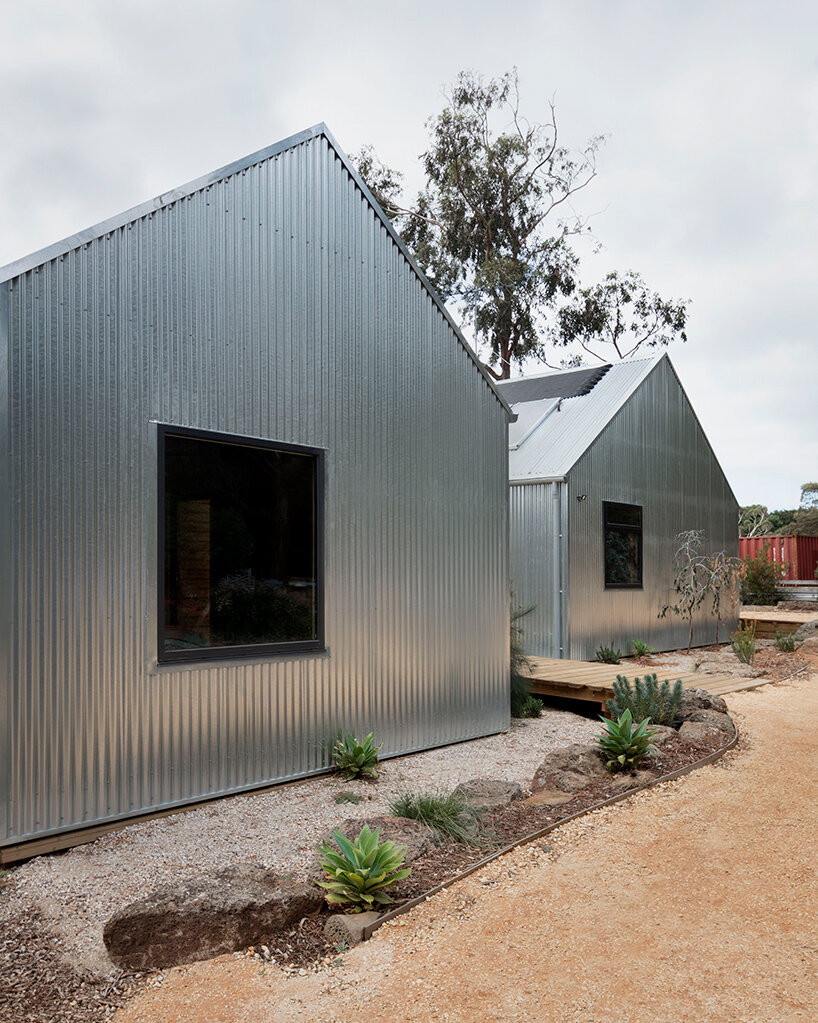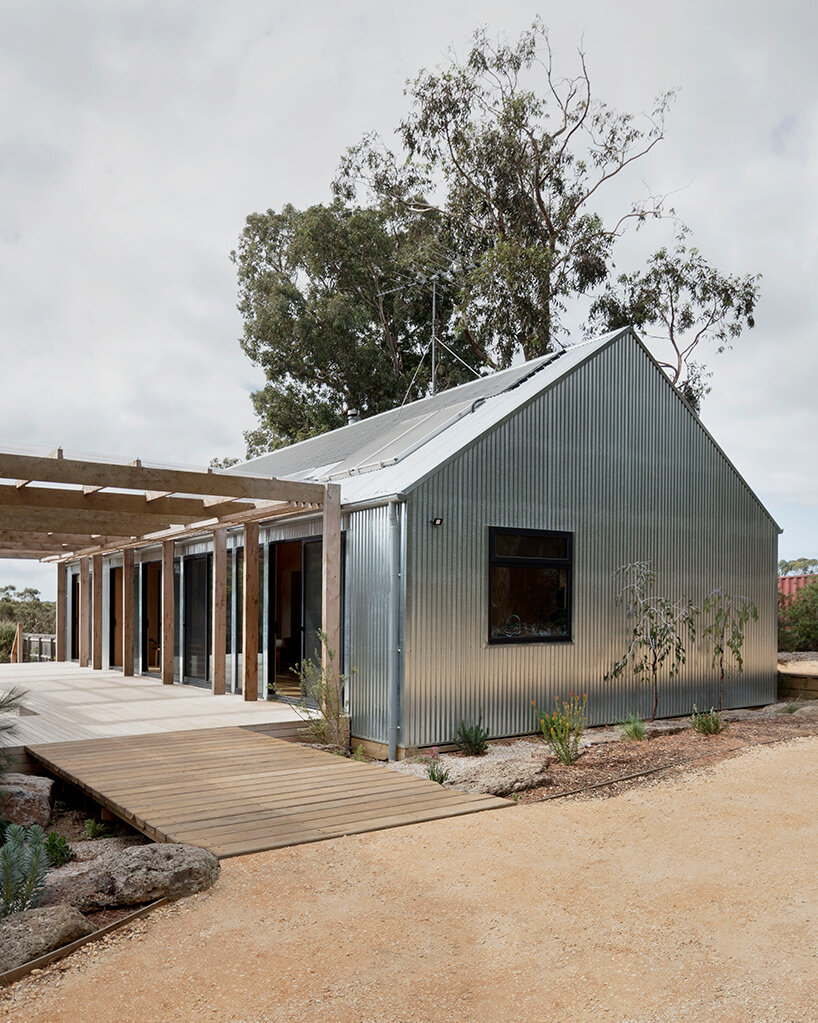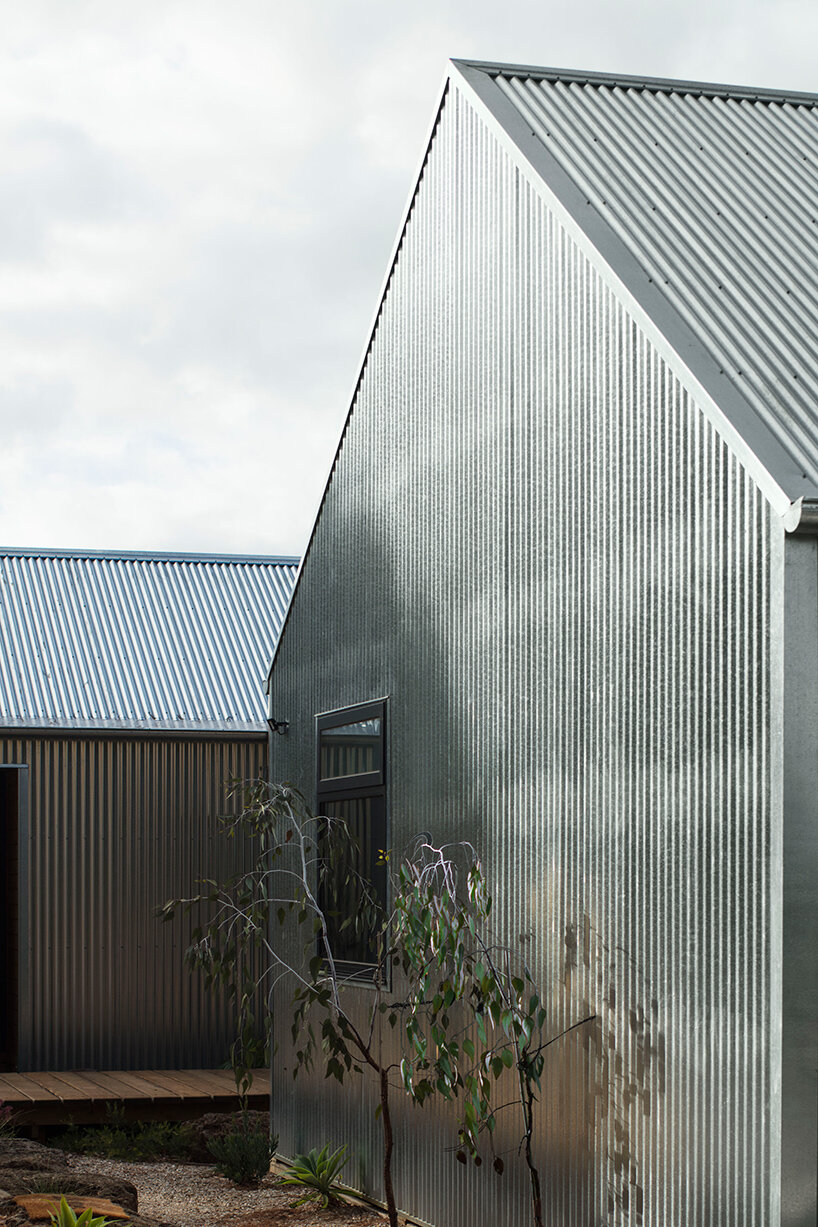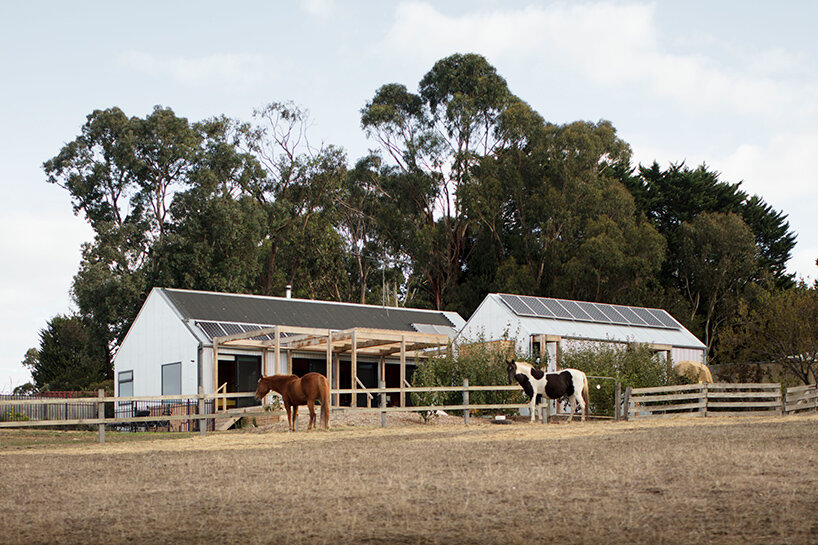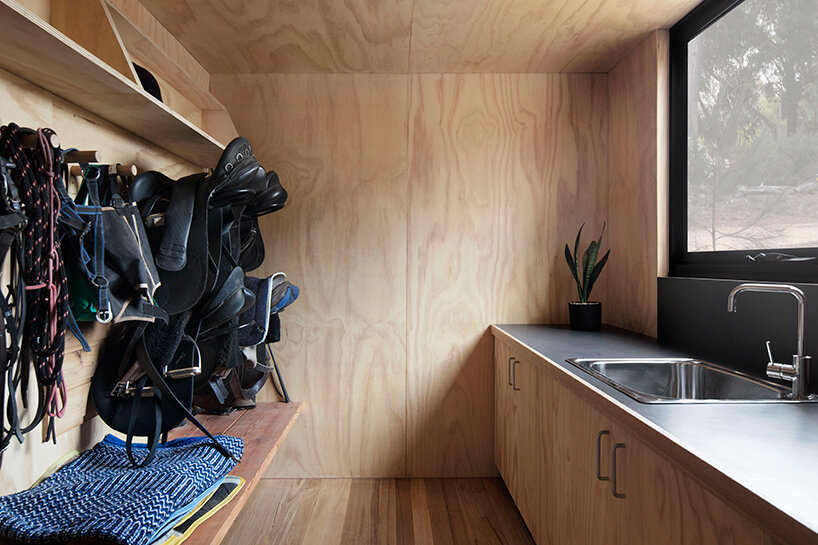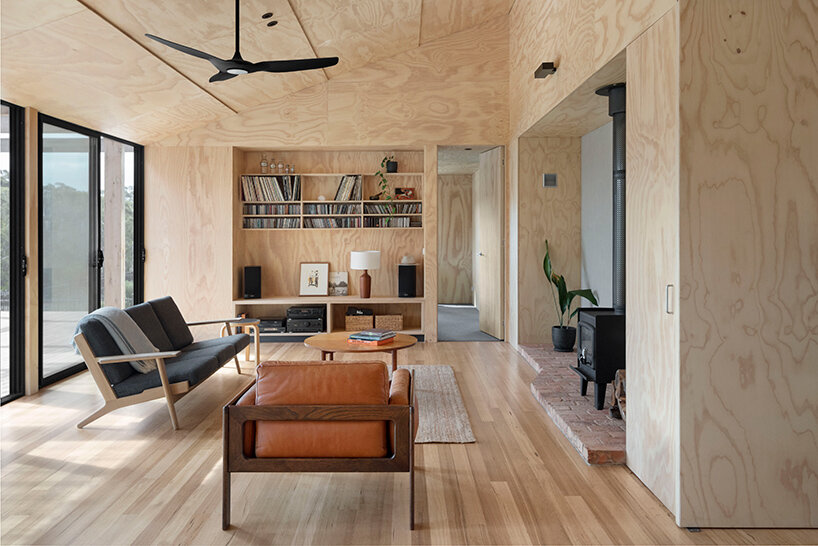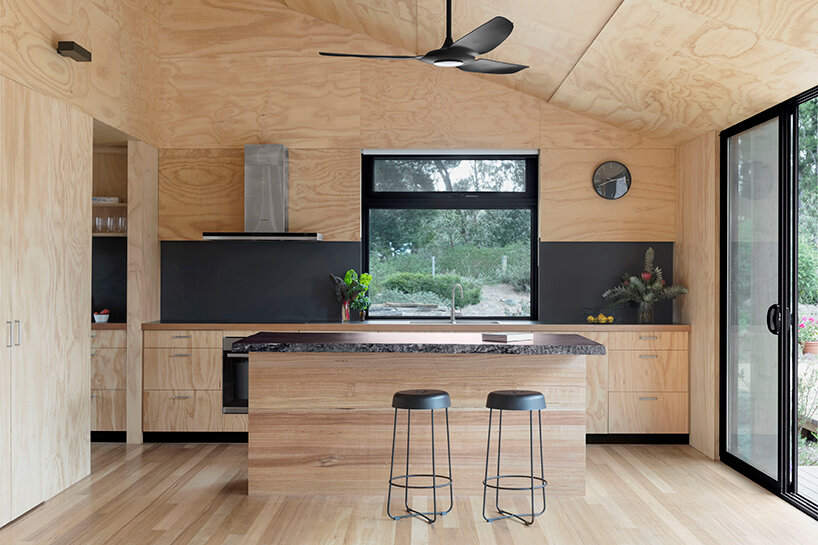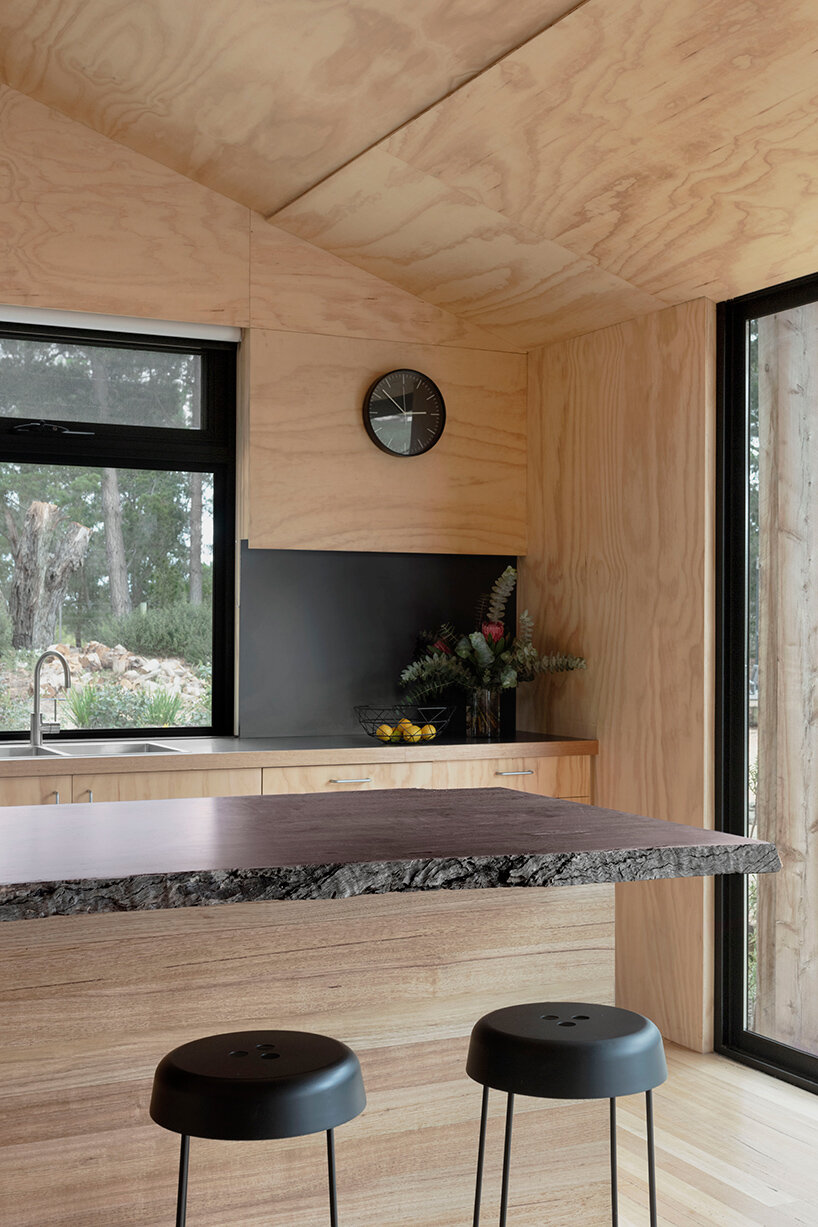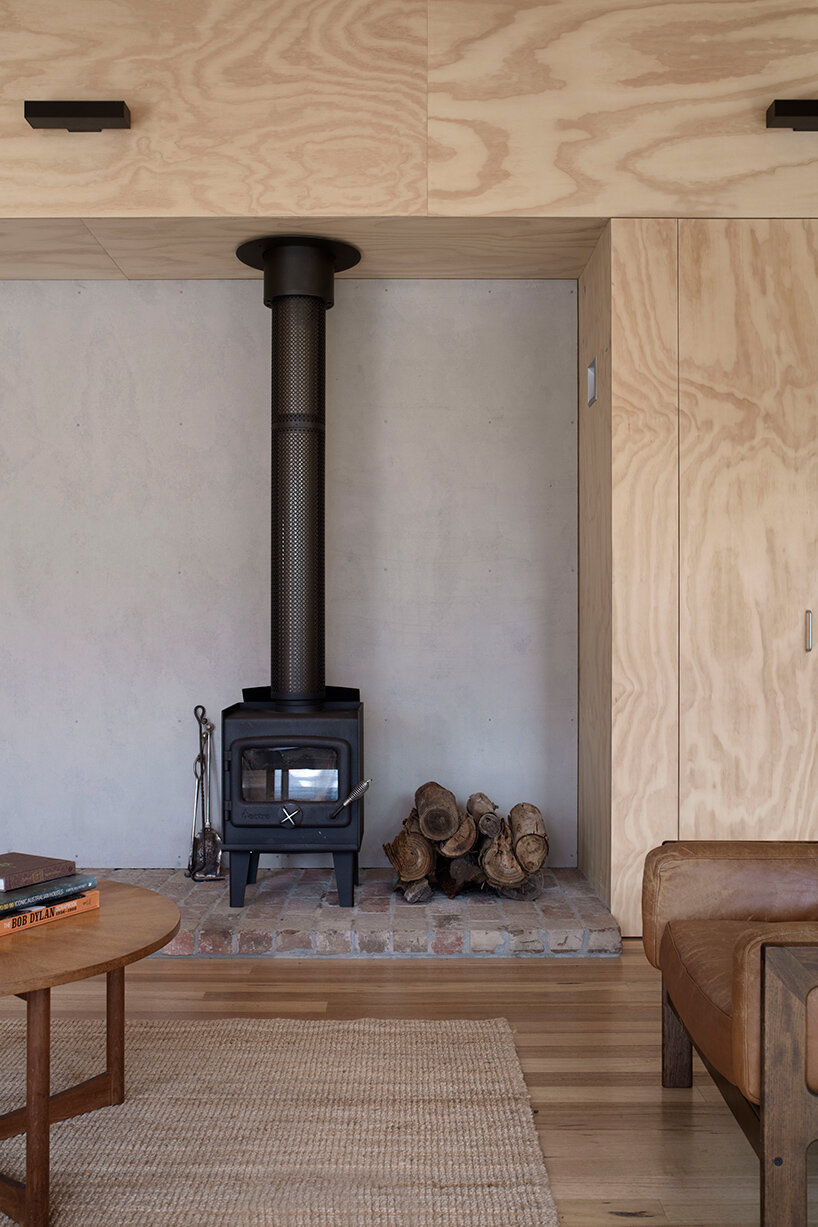 project info:
project title: bellbrae house
architecture: wiesebrock architecture
location: bellbrae, victoria, australia
builder: sherriff constructions
structural engineer: clive steele partners
completion: 2019
photography: ben hosking