florence-based emerging brand AVAVAV has unveiled its vision of the future or what we might want to wear once all this social distancing madness is over. controversial to some and adored by others, the collection featuring four-toed monster boots is more than meets the eye. committed to sustainability, the brand not only produces in small batches but is manufactured with leftover scraps from neighboring fashion houses, transported in electric vehicles, sold online and comes in recycled packaging. 
images by AVAVAV
under the artistic direction of beate karlsson, AVAVAV's latest collection — which is almost sold-out — features hyper-realistic pieces that push the boundaries of fashion. the showstopper: a pair of four-toed boots dubbed bloody feet. referencing human innards, the boots are made of deadstock fabric and silicone, and boast four monstrous extended toes. yes, they are anatomically incorrect, but it is its surreal nature what enhances its aesthetics. the boots are available in deep red, bright green, metallic purple, black and blue.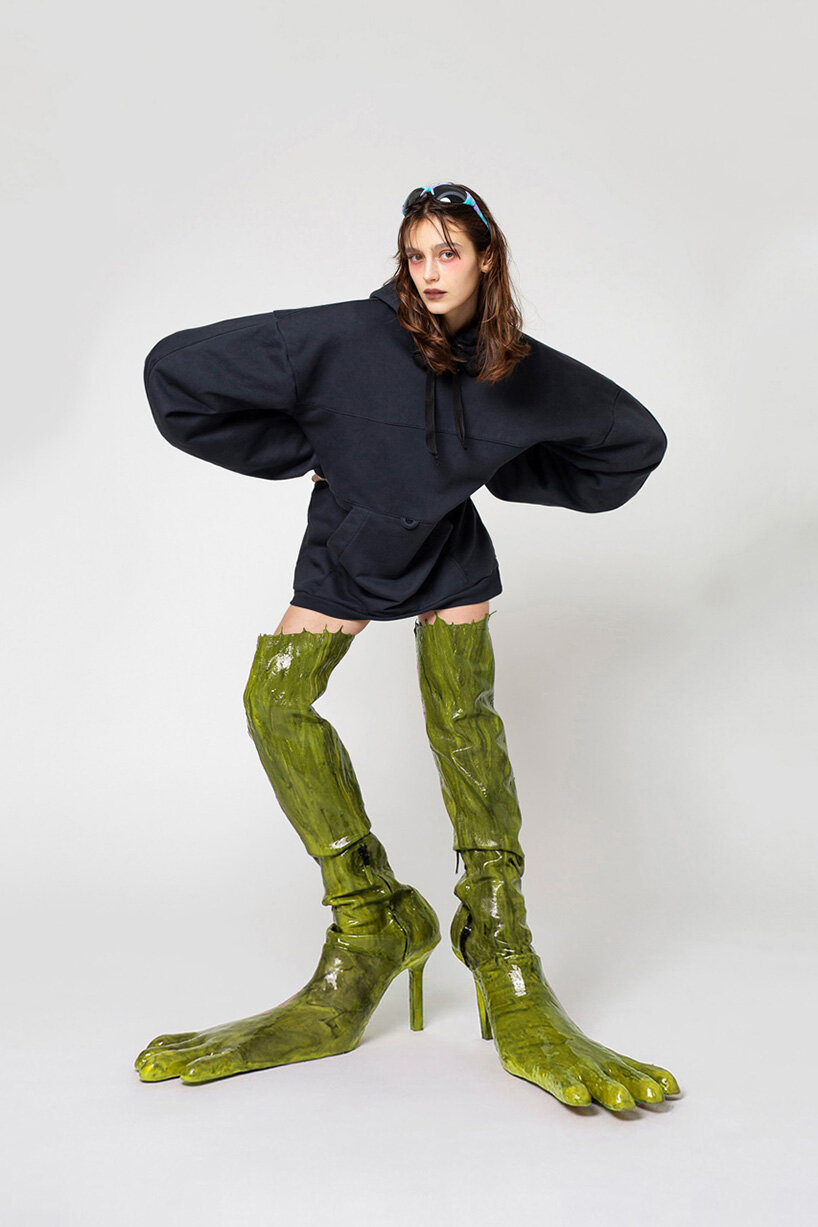 'my pieces have long been a product of trying to liberate myself from known shapes,' karlsson told PAPER. 'I've felt that approaching otherness in the contemporary fashion landscape has been an effective vehicle to change some of the most pressing errors of the industry, while still being just about fruition of innovation.'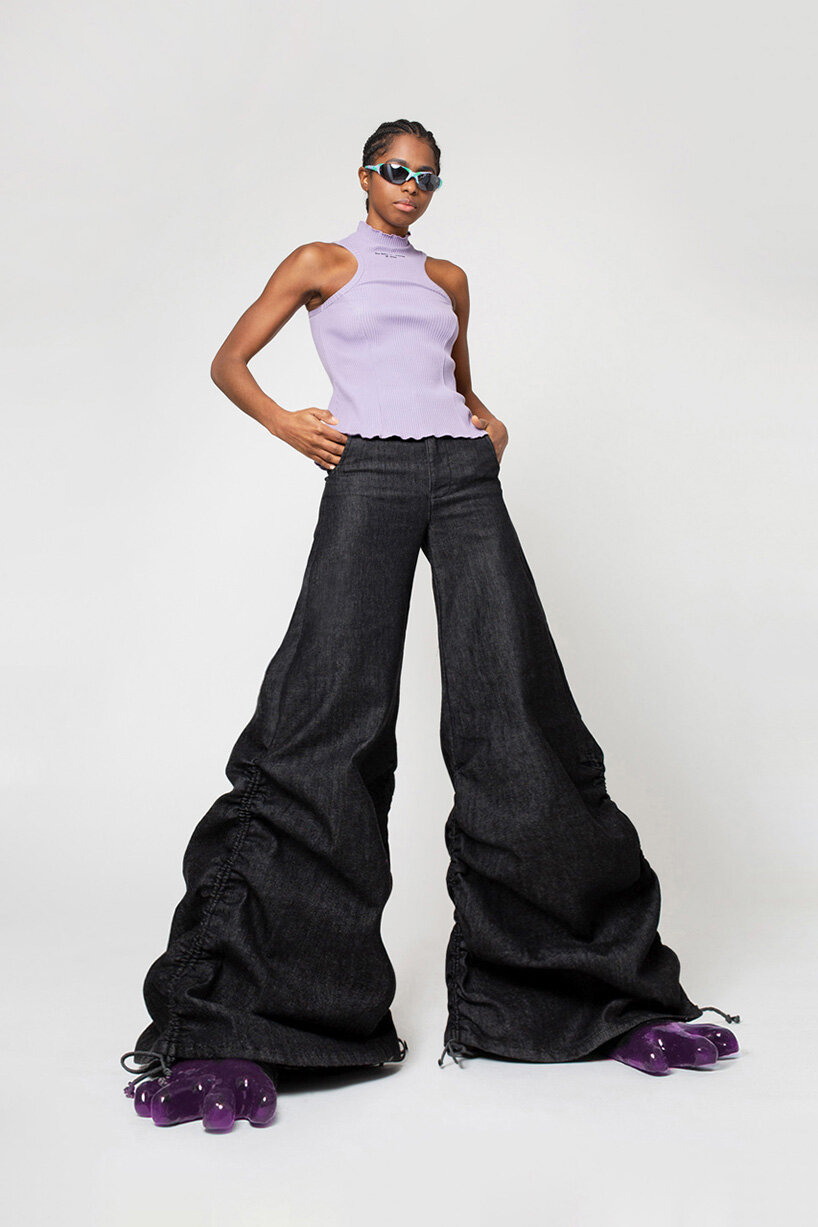 the collection also features another pair of monstrous boots — the finger feet ankle boots. the toes are a little more subtle, resulting in an easier to wear pair. tank tops, hoodies, knits and shirts that say 'we only made 21 of this' add to the label's mantra of conscious production and design. designed in stockholm and made in italy, we're sure we will be hearing more of AVAVAV in the future.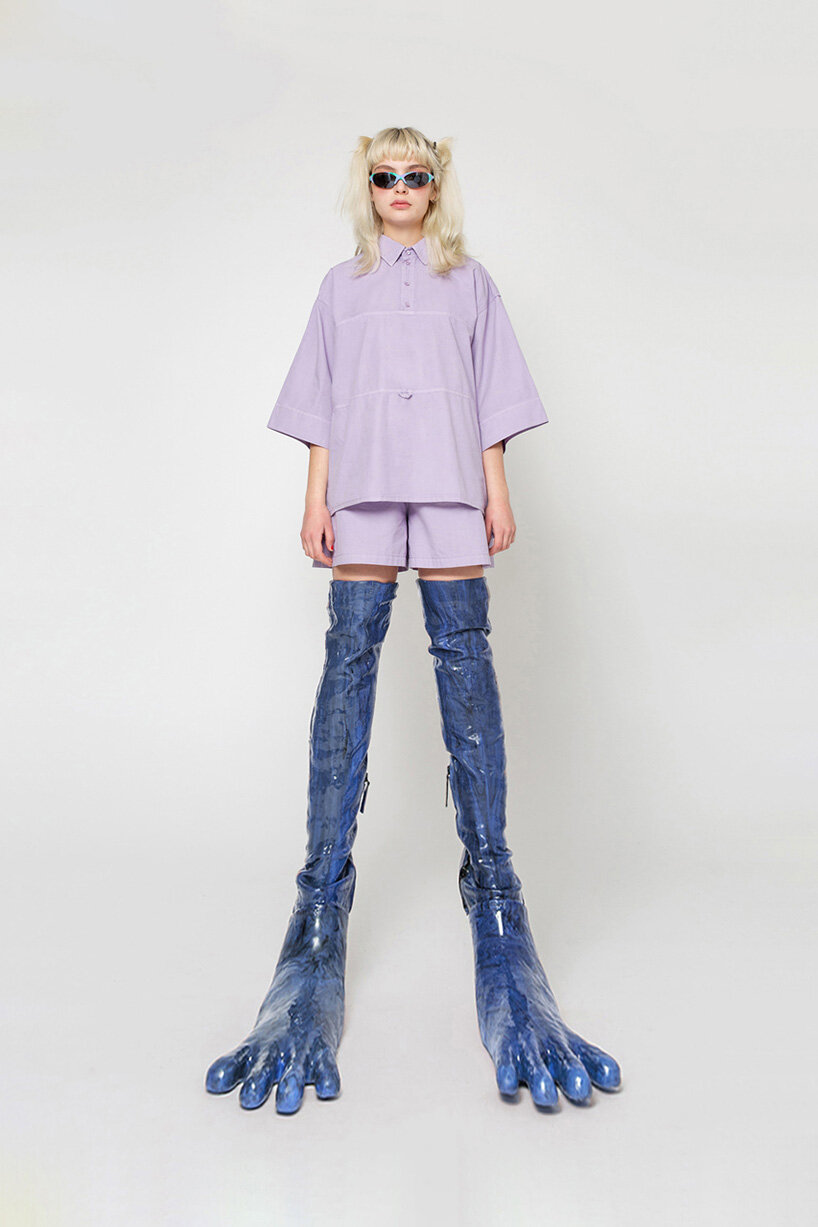 'as a designer I'd be honored to see anyone rocking them – 'cause you'd know it would require some guts!'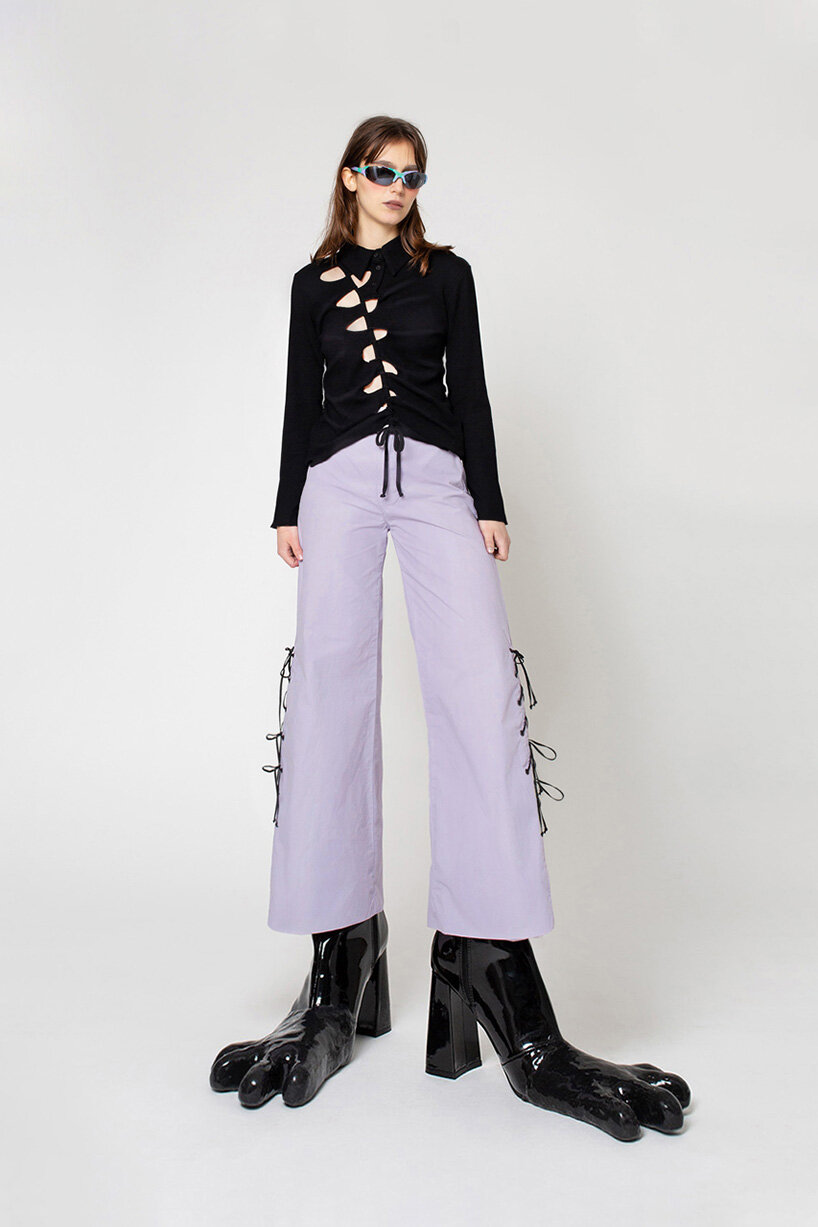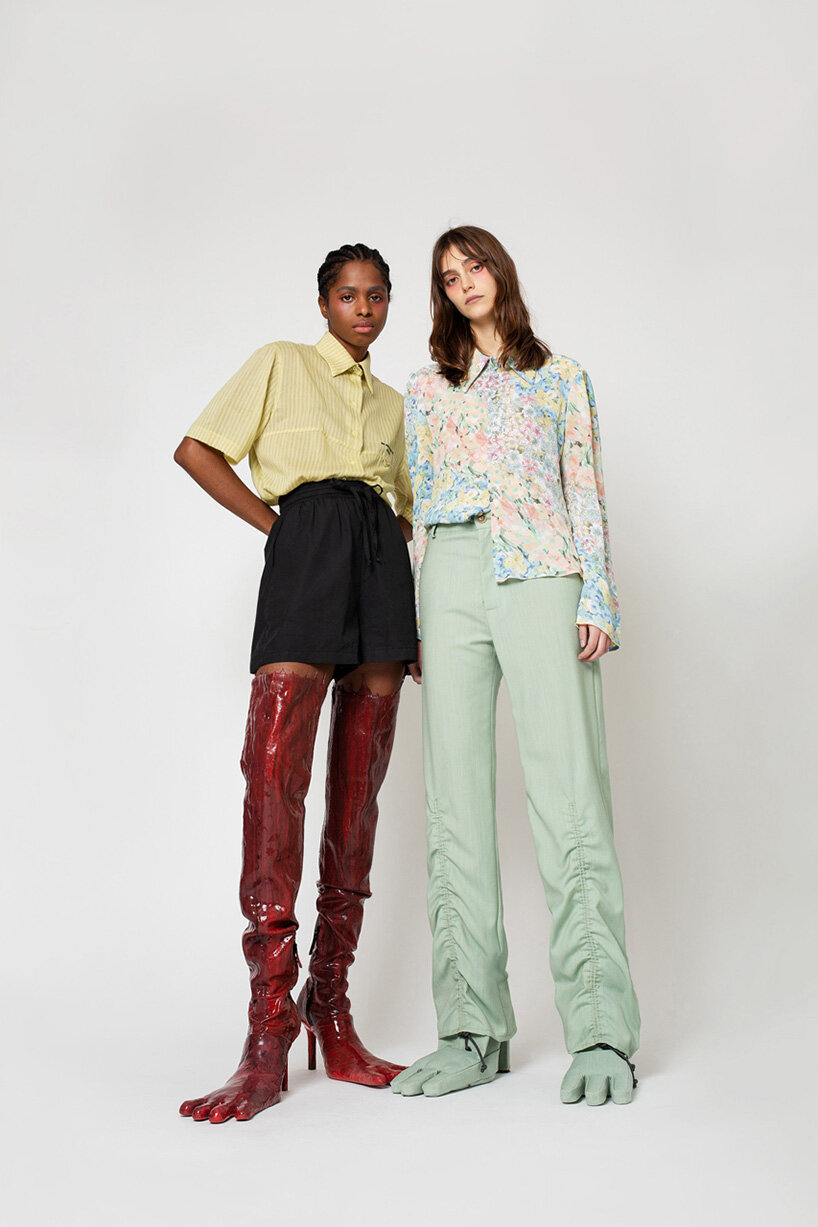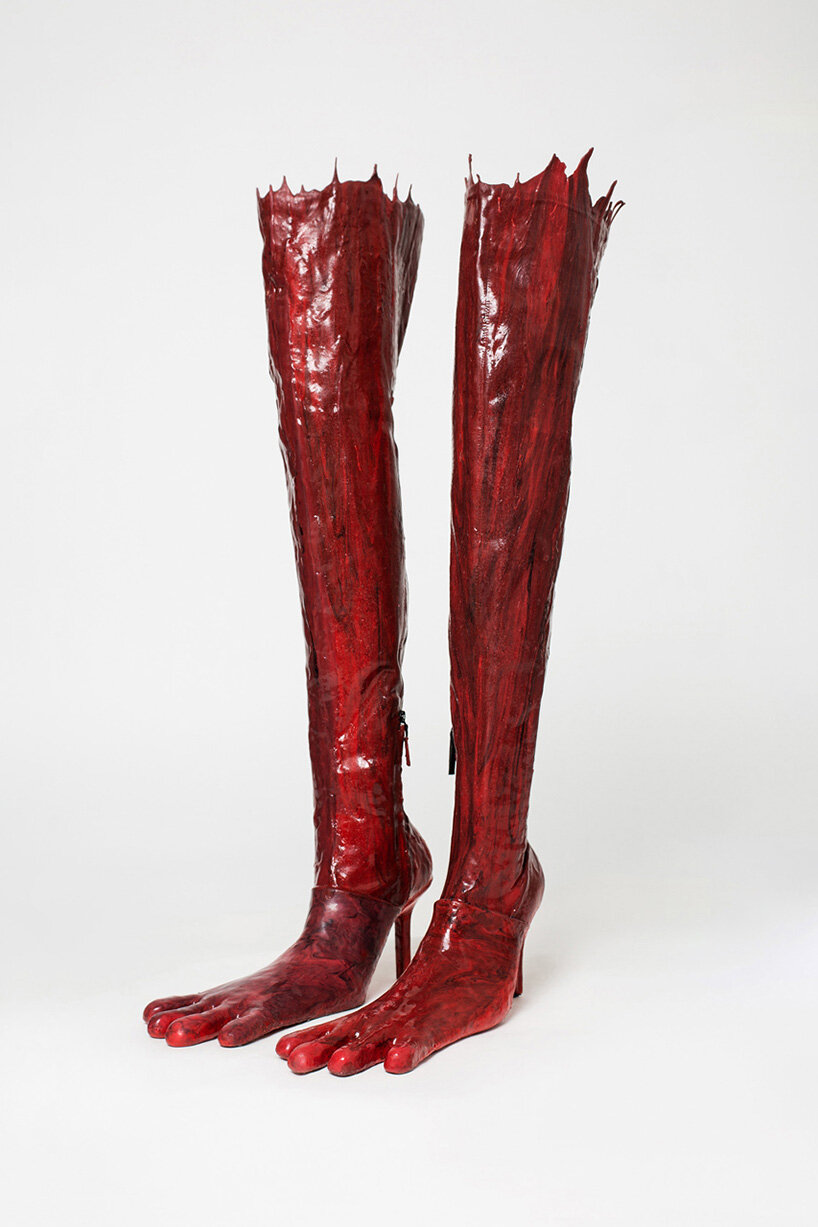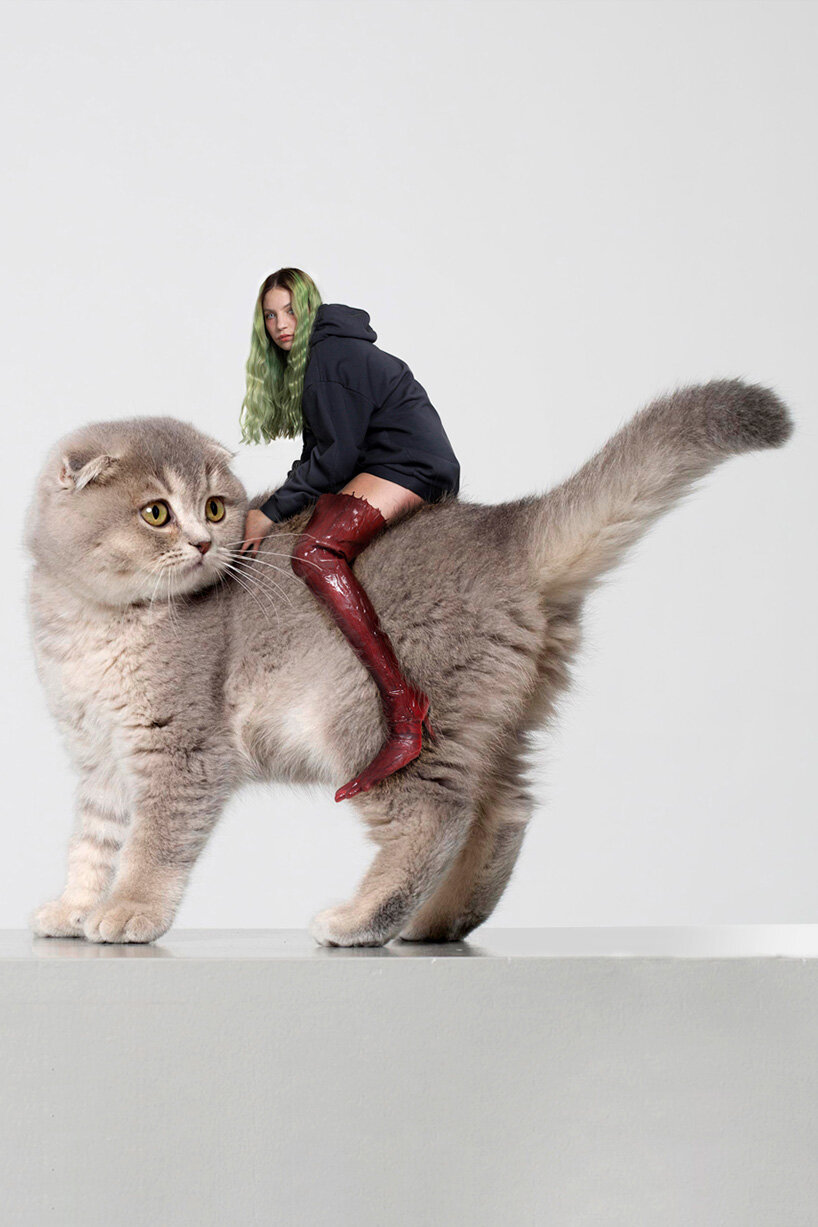 project info:
name: AVAVAV firenze
creative director: beate karlsson
juliana neira I designboom
feb 15, 2021