vincent van gogh's starry night — one of the most famous paintings in the world — now has a LEGO set, allowing builders around the world to recreate the 1889 masterpiece. created by 25-year-old phd student truman cheng, the kit was uploaded to the LEGO ideas website — a place which allows users to submit ideas for LEGO products to be turned into potential sets available commercially. after receiving over 10,000 votes from the public, the danish company decided to produce the set, earning the designer one percent of royalties.
'one day, I was just playing with LEGO parts, and I realized stacking LEGO plates together in random intervals looks a lot like van gogh's iconic brush strokes,' cheng told LEGO ideas. 'it was a good brain tease to come up with tricks and techniques to capture the look of the original painting. the brushwork goes into many directions in the moon and the swirling cloud, so there was some creative use of bracket and clip elements involved.'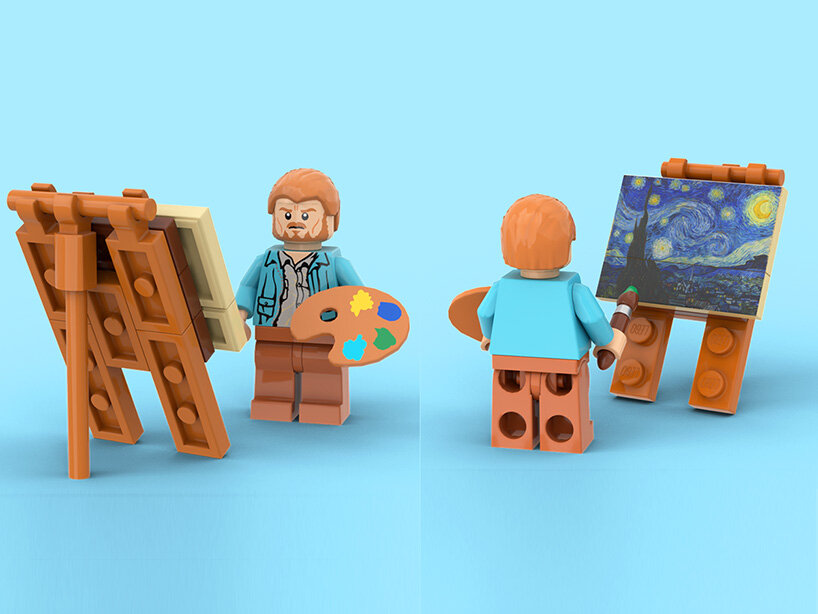 featuring 1,552 bricks, the LEGO vincent van gogh starry night set reimagines the original painting in a 3D scene, with strong emphasis on the artist's iconic brush strokes and color choice. clips and brackets form the swirling cloud; plates stack to form the hillsides and bushes; and curve parts build up to become the cypress tree.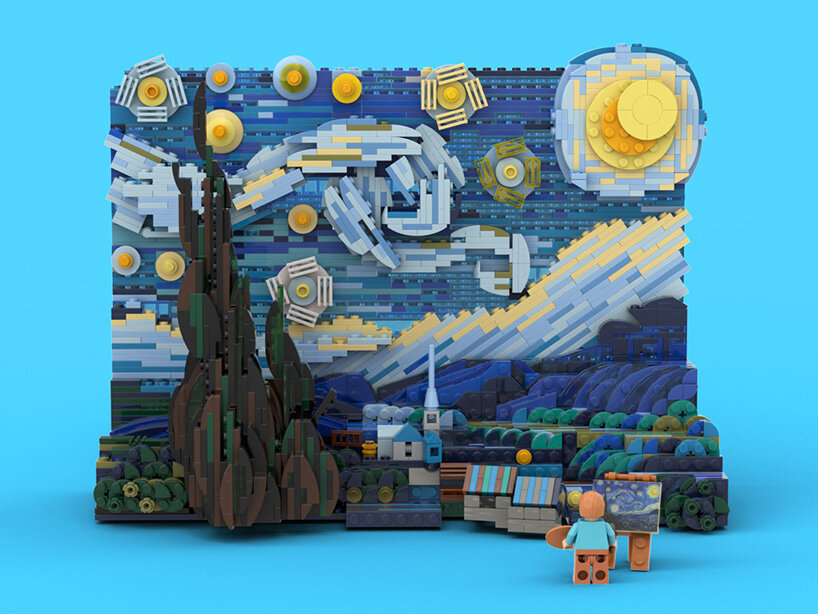 in honor to the artist, a vincent van gogh mini figure is also included in the set, together with a paint brush, a painting palette, an easel, and a starry night mini-painting printed on a tile.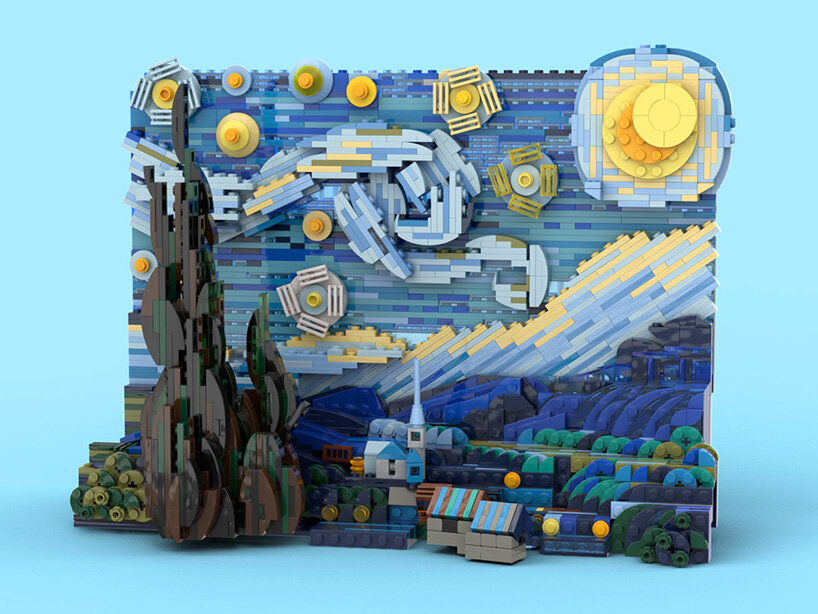 'to me, LEGO is more than toys, it's something similar to painting,' cheng concludes. 'I can express myself, create characters and sculptures from my imagination. it's a very relaxing experience where I can forget about the petty troubles in daily lives, and get lost in my own imagination. yeah, very much like painting.'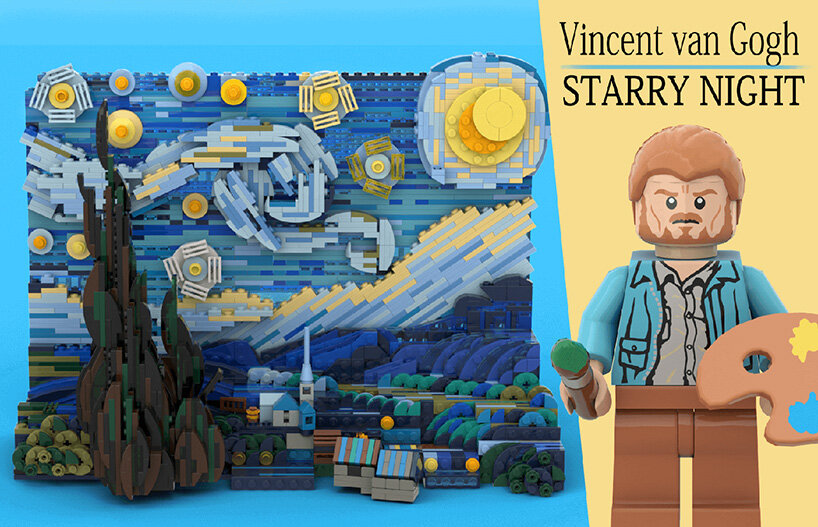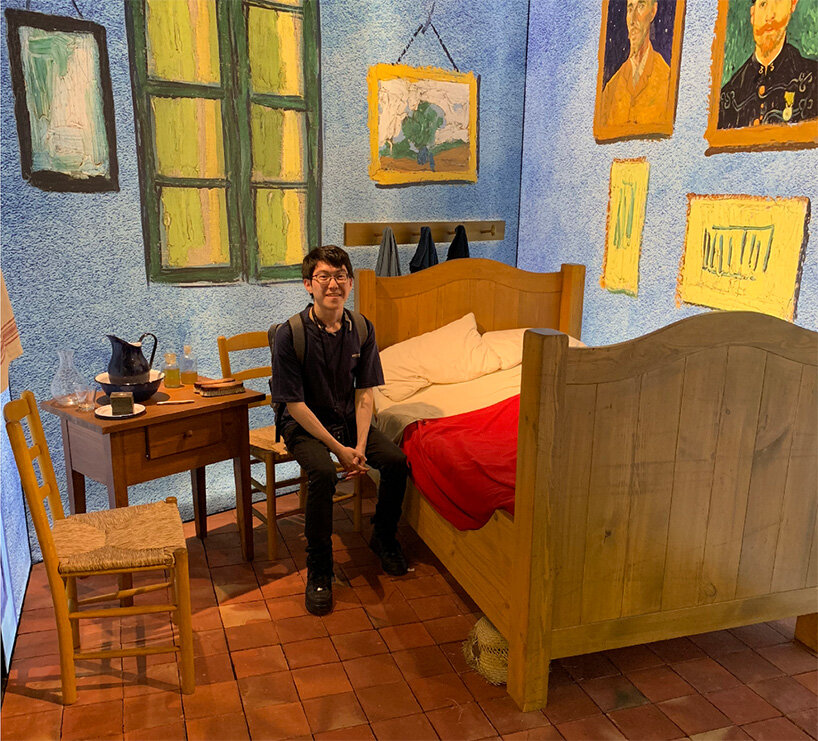 project info:
name: vincent van gogh starry sky LEGO set
creator: truman cheng
juliana neira I designboom
feb 14, 2021