LIJO.RENY.architects has completed an unconventional residence in kerala, india, that is overflowing with greenery and natural vegetation. called the 'house that rains light', the project was completed for a young couple who wanted a home that would transcend its small footprint to offer a wide-ranging spatial and sensory experience for their two children to grow up in. this is achieved in part thanks to three skylit vertical volumes that dynamically illuminate the house, while creating intriguing relationships among its internal spaces.
all images by praveen mohandas
externally, the house's shaded front yard can accommodate parked cars as well as serving as a play area that spills out onto the relatively deserted street. meanwhile, a variety of flowering creepers and climbing vegetables feature on three large frames that have been fixed to the building's façade. LIJO.RENY.architects explains that this allows the elevation to become a vertical extension of the garden, while simultaneously providing the house and its occupants with shade and privacy.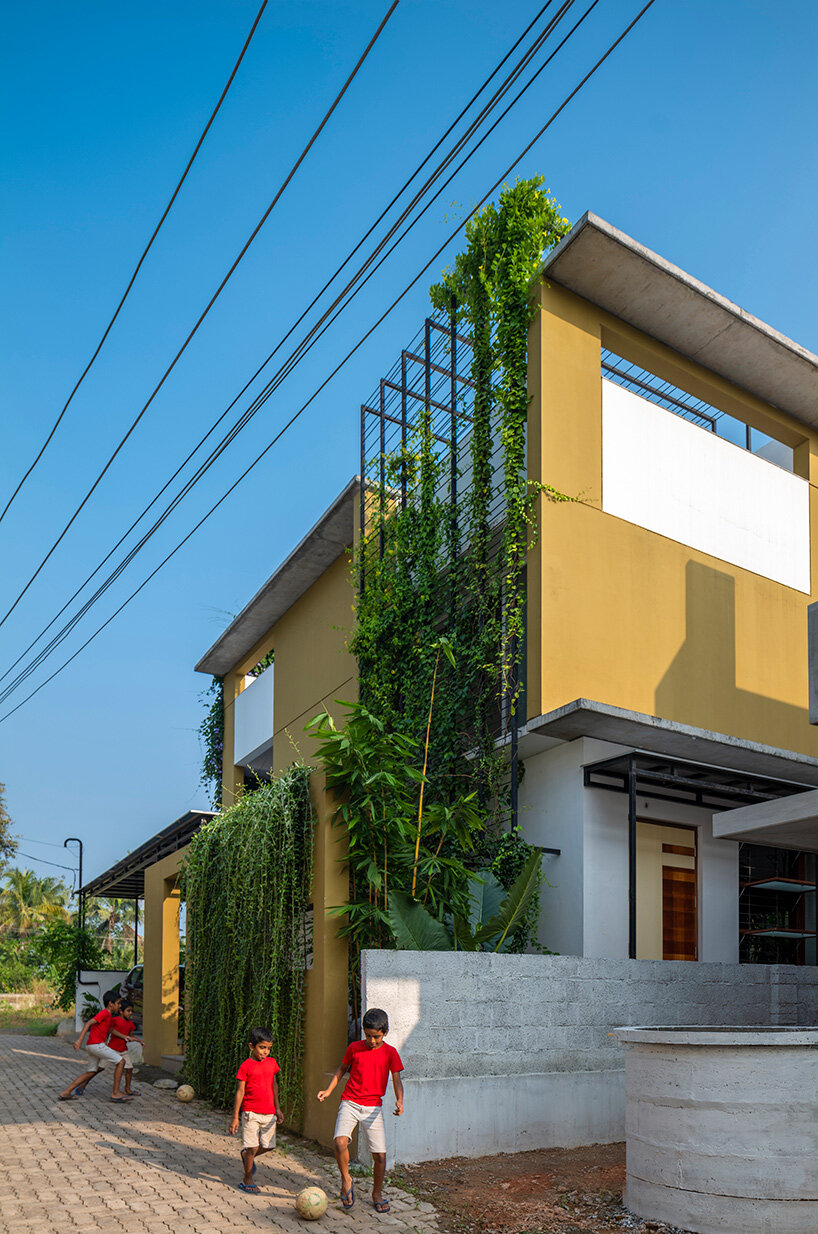 the front door leads directly into an open plan space, which contains the home's shared living accommodation in the form of a lounge, kitchen, and dining area. several pockets of greenery are positioned throughout, with the spaces lit from above via a series of skylights. 'this open layout, that creates a sense of spaciousness in the otherwise small footprint of the building, becomes yet another playground for the kids,' explain the architects. a bedroom, which can be closed off when necessary, is also found at ground level.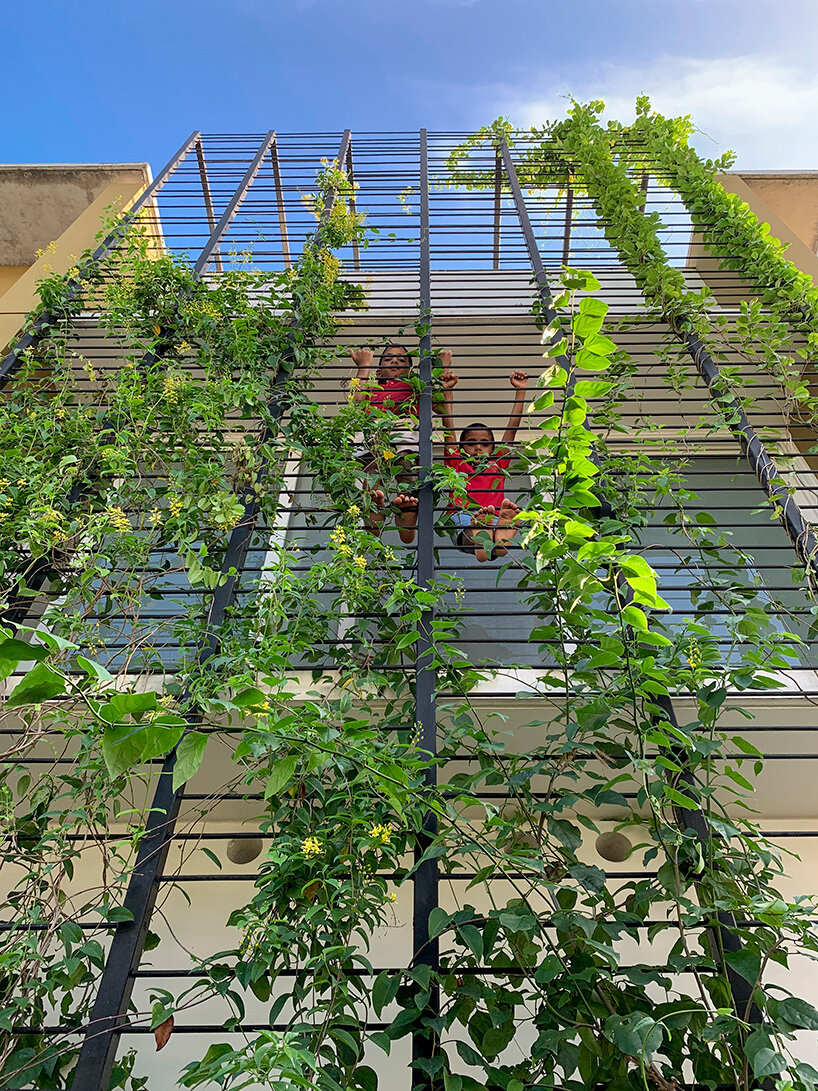 above, the first floor has an open family space that connects to a private balcony that is protected by the façade's green wall. another void is flanked by two bedrooms, which both have doors that allow the rooms to open up to the void — providing a multitude of different views. finally, the large green walls extend to cover a third of the roof to form shaded areas on its terrace. the configuration of the house, and the strategically positioned windows, ensure cross ventilation throughout the year.