having previously designed a kettle for alessi that resembles a folded piece of fabric, michele de lucchi has now extended his 'plissé' collection to include a blender, a hand blender, a toaster, and a juicer. available in four different colors — red, white, black, and gray — the five objects are inspired by the timeless fashion of the 1950 and 60s with folds and pleats that lend the items a sense of dynamism and elegance.
'plissé is a very iconic shape that we have taken up for its cheerful and festive spirit,' says michele de lucchi about the collection for alessi. 'it comes from the fashion world of the fifties and sixties when skirts were pleated to create beautiful effects of fluttering and very airy fabrics. even today it is a very contemporary sign. objects, such as furniture, not only function when they are being used, but also work in how they occupy a space. objects must have a formal, aesthetic, symbolic and imaginative meaning even when they are not in use.'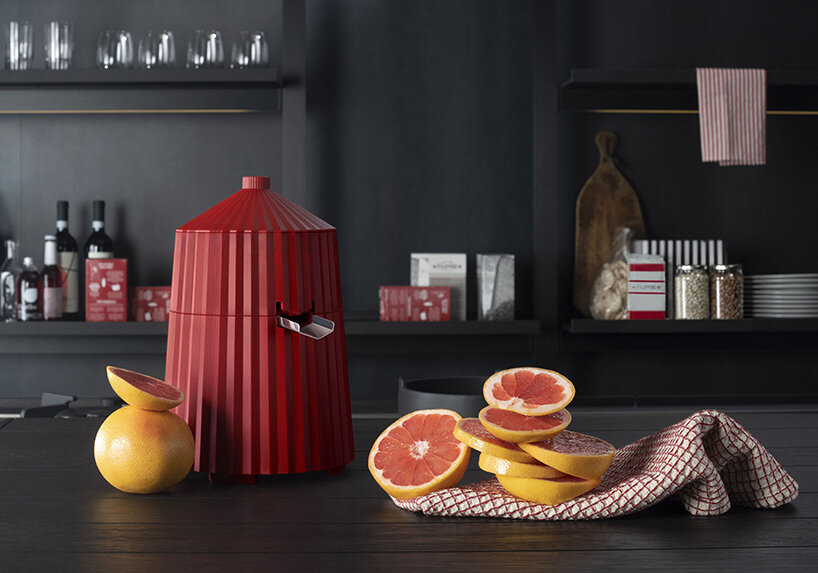 available in two sizes, the electric kettle comprises three geometric forms: a cone for the body, a cylinder for the handle, and a triangular prism for the spout. the blender takes the form of a dress with its thick pleats, while the narrow hand blender, which comes with a measuring jug, whisk, and chopper, takes the form of a sculpted column. the toaster and the juicer boast the same pleated folds, both appearing as sculptural objects on the kitchen counter.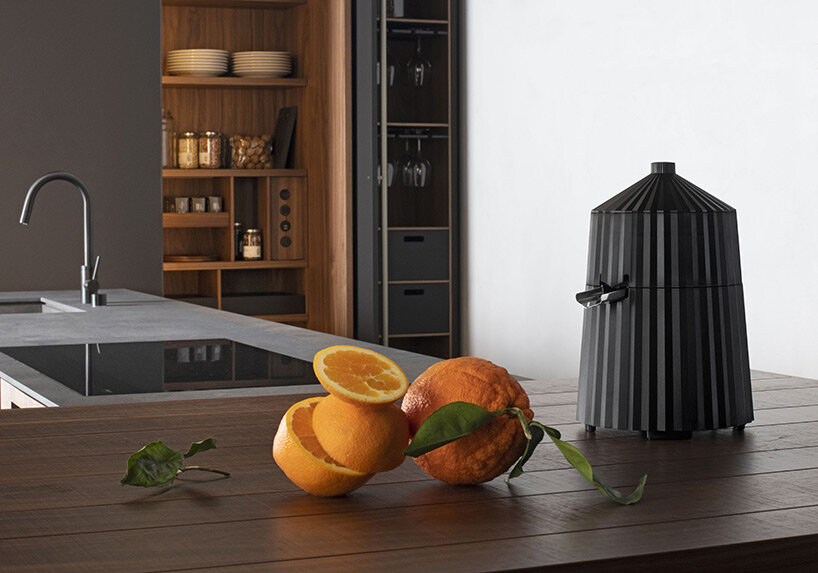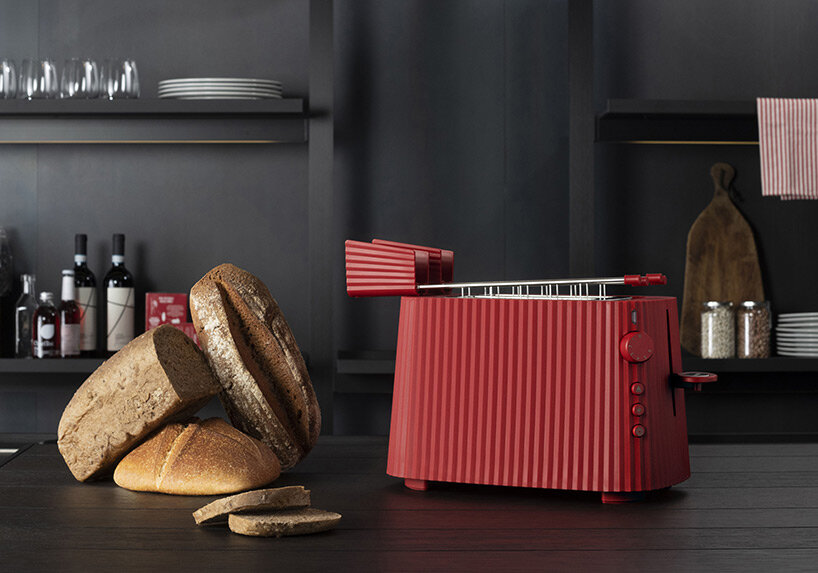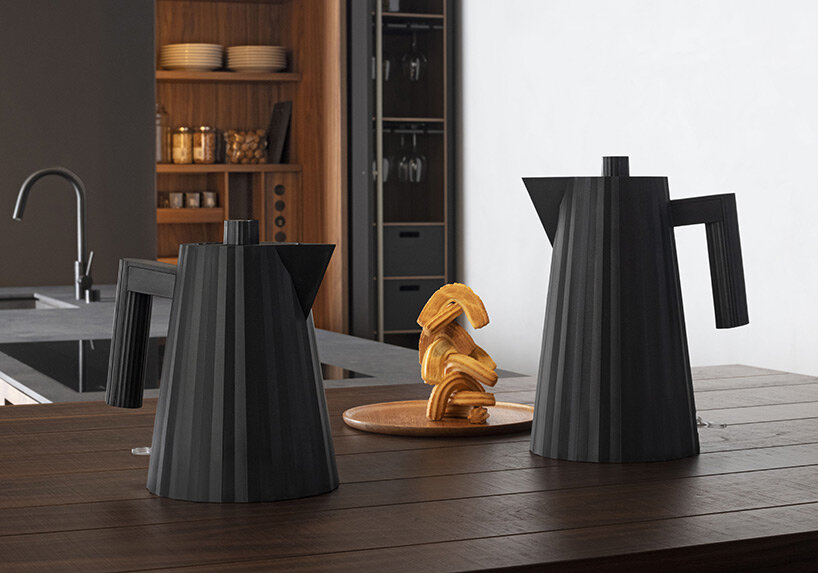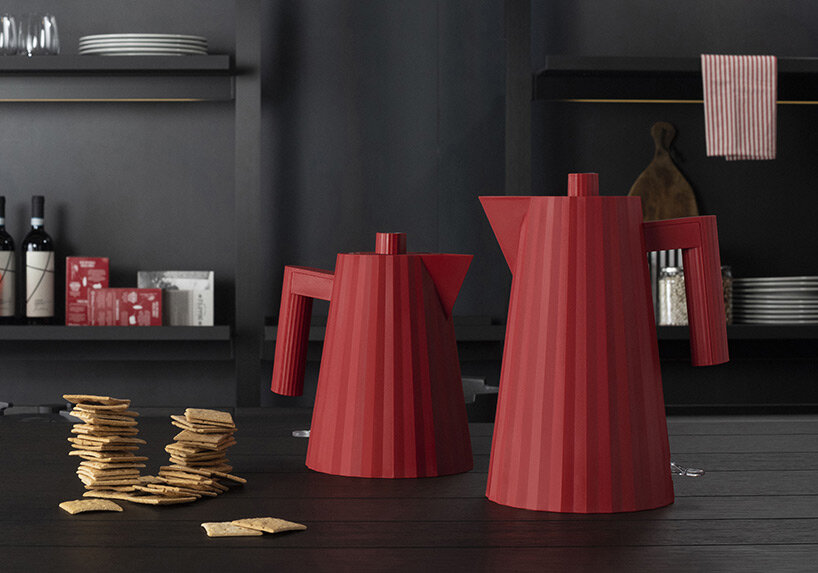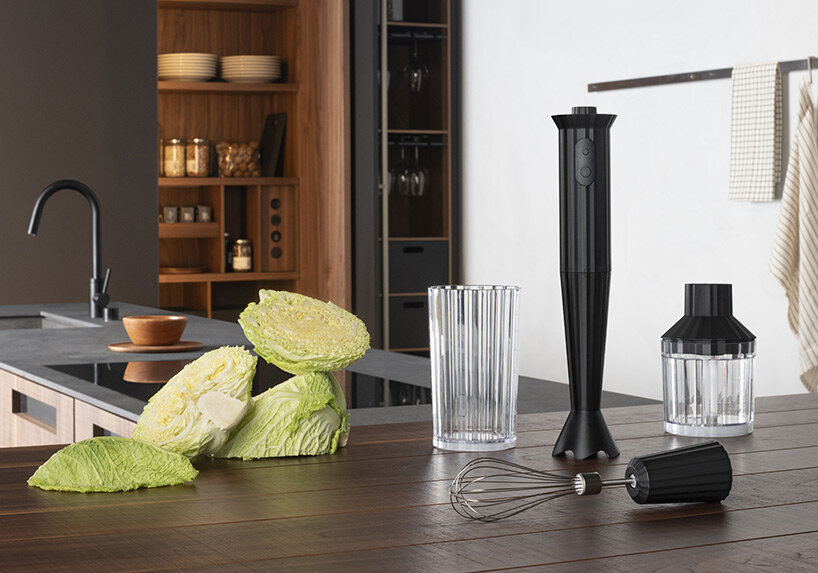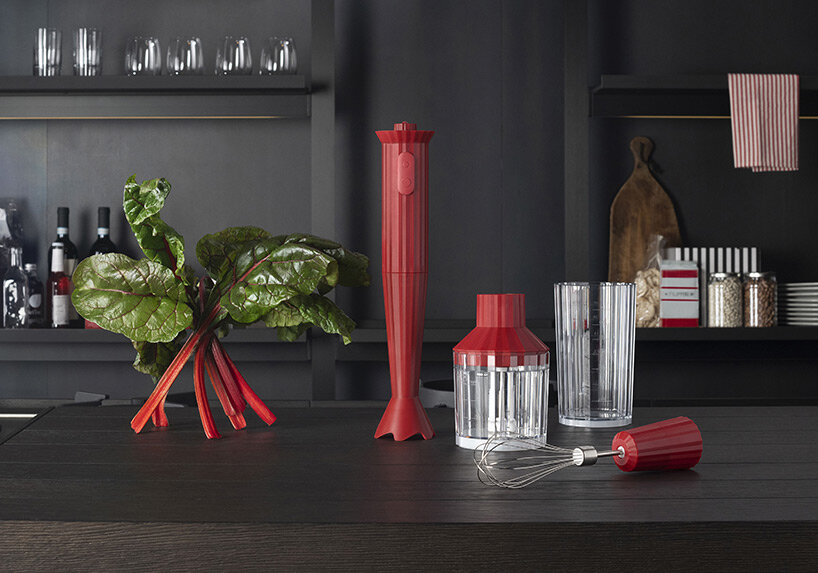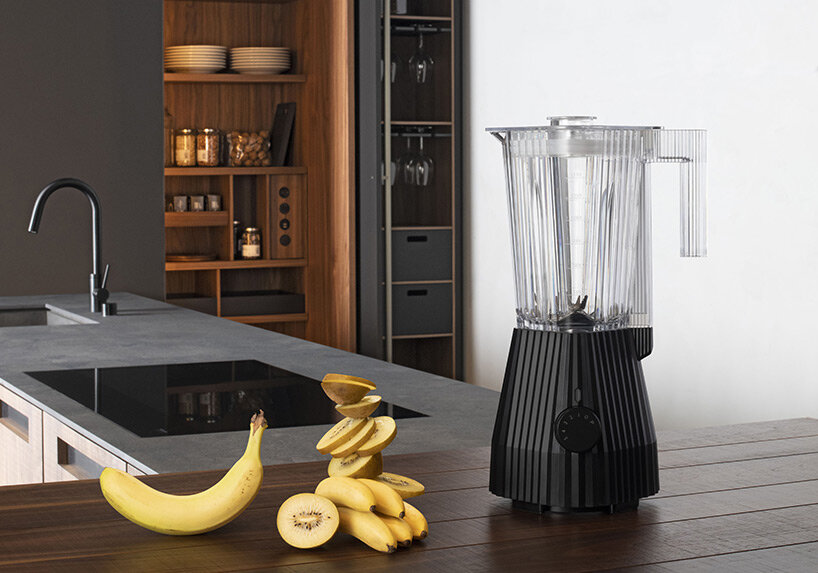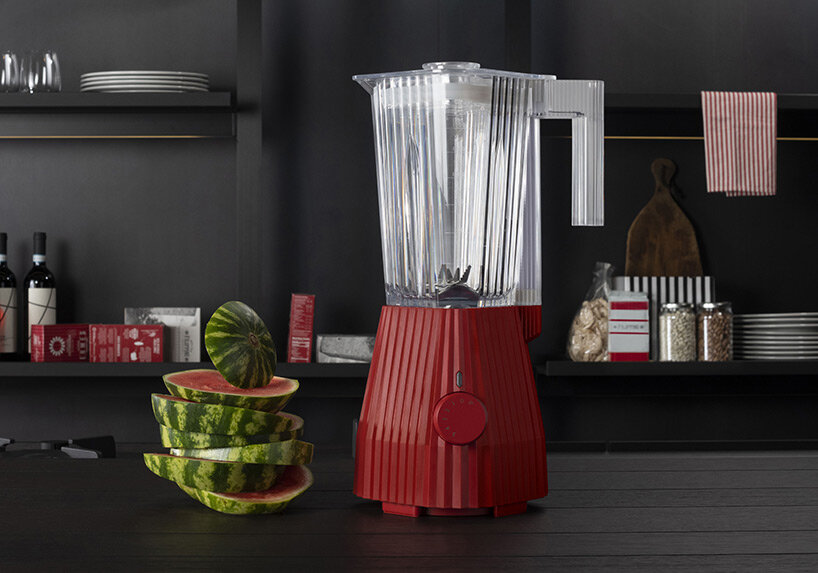 project info:
designer: michele de lucchi 
collection: plissé
brand: alessi
nina azzarello I designboom
feb 13, 2021