wendell burnette architects has completed the remodeling of a 1952 'haver home' in the US state of arizona. homes by ralph haver, who was one of the most prominent practicing architects during the postwar boom in phoenix, are characterized by their low-sloped rooflines, generous amounts of glass, and integrated indoor-outdoor living spaces. located in phoenix's architecturally significant marlen grove neighborhood, this project's client is a law professor at arizona state university who was attracted to the community's significant architectural history.
all images by bill timmerman
in order to properly remodel the home, which had been altered almost beyond recognition, wendell burnette architects searched the area for a 'haver home' that seemed as close to the original plans as possible. 'we knocked on the door and spent an afternoon getting to know bob and helen winkle, who had bought their home from a graphic designer over 35 years ago when design types, mainly architects owned most of the 53 homes that made up the now legendary marlen grove,' says the design team. 'we determined conclusively that their 'patio/carport' model (the only one intact in the neighborhood) was in fact our original model and set out to recover the spirit of the original 'showpiece' model featured in sales brochures.'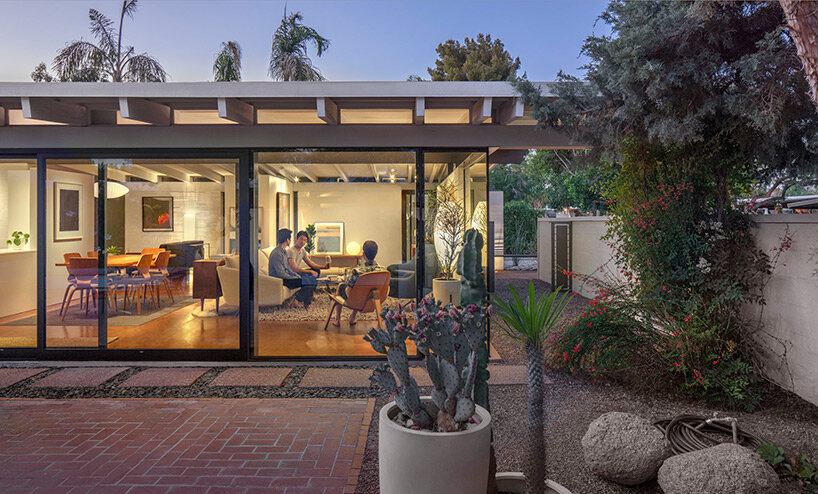 the architects sought to recover the generous spirit of these humble homes, while respecting the scale and context of the surrounding neighborhood. without reducing the square footage of the modified property, the first phase of the project involved opening up the living space and creating a new relationship with the garden to the south — an important tenet of the original design. the second phase saw the kitchen and bedrooms smartly reconfigured. the project was completed on a tight budget, with the architects proud to be involved in an act of important architectural preservation.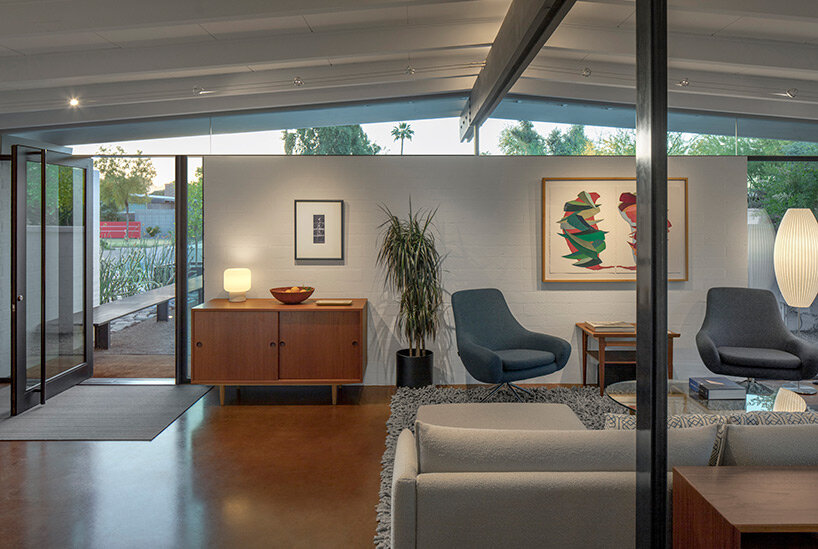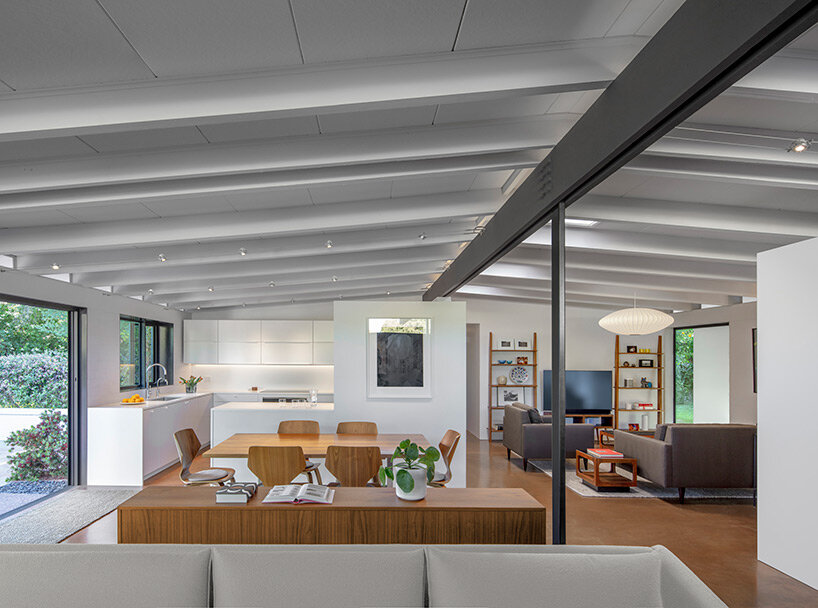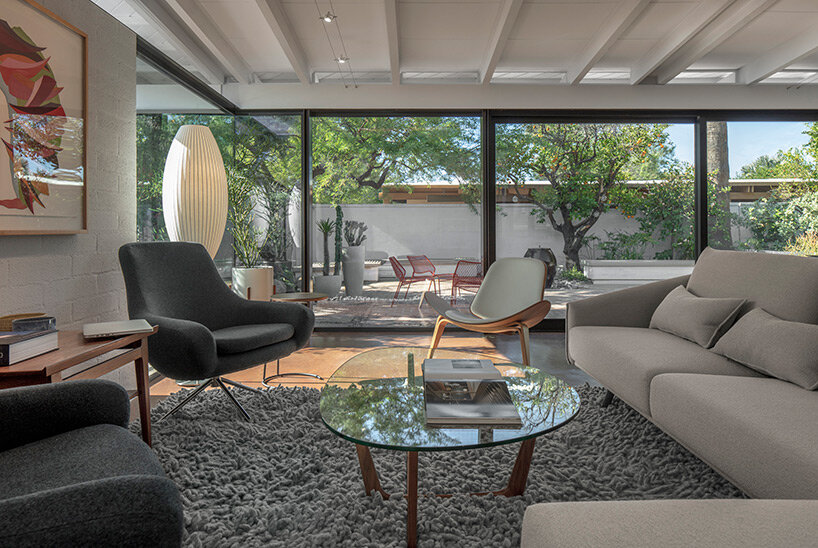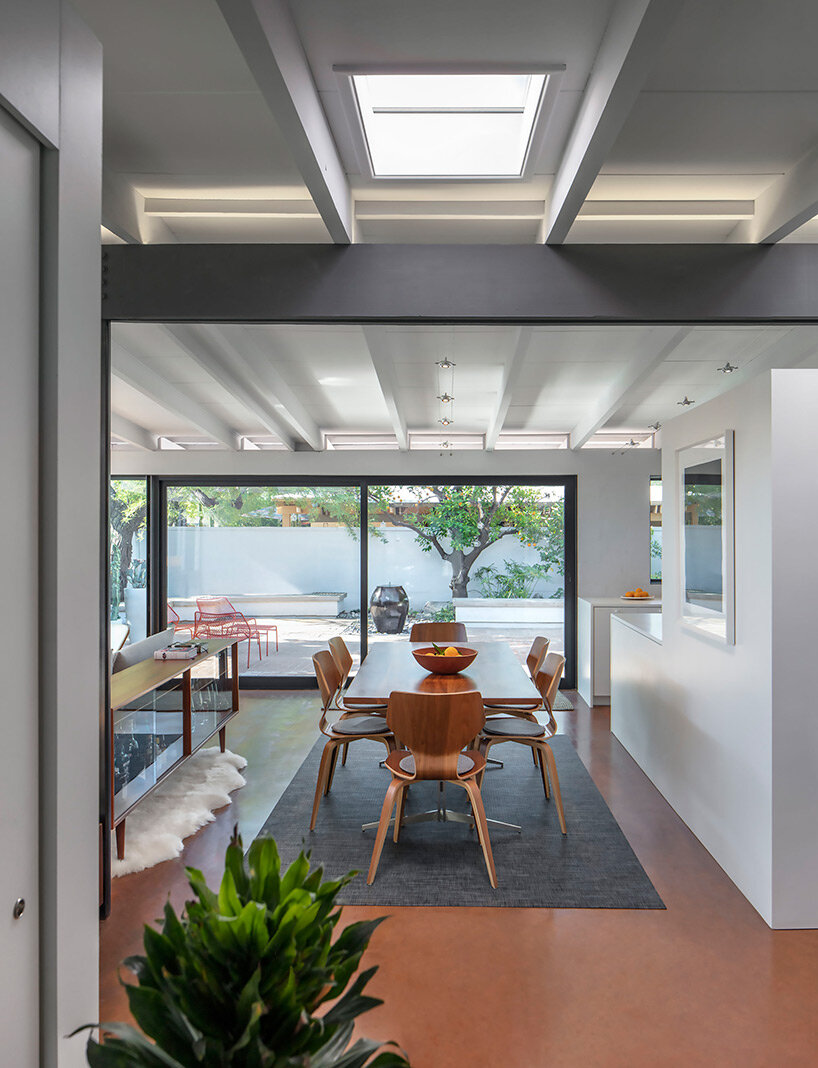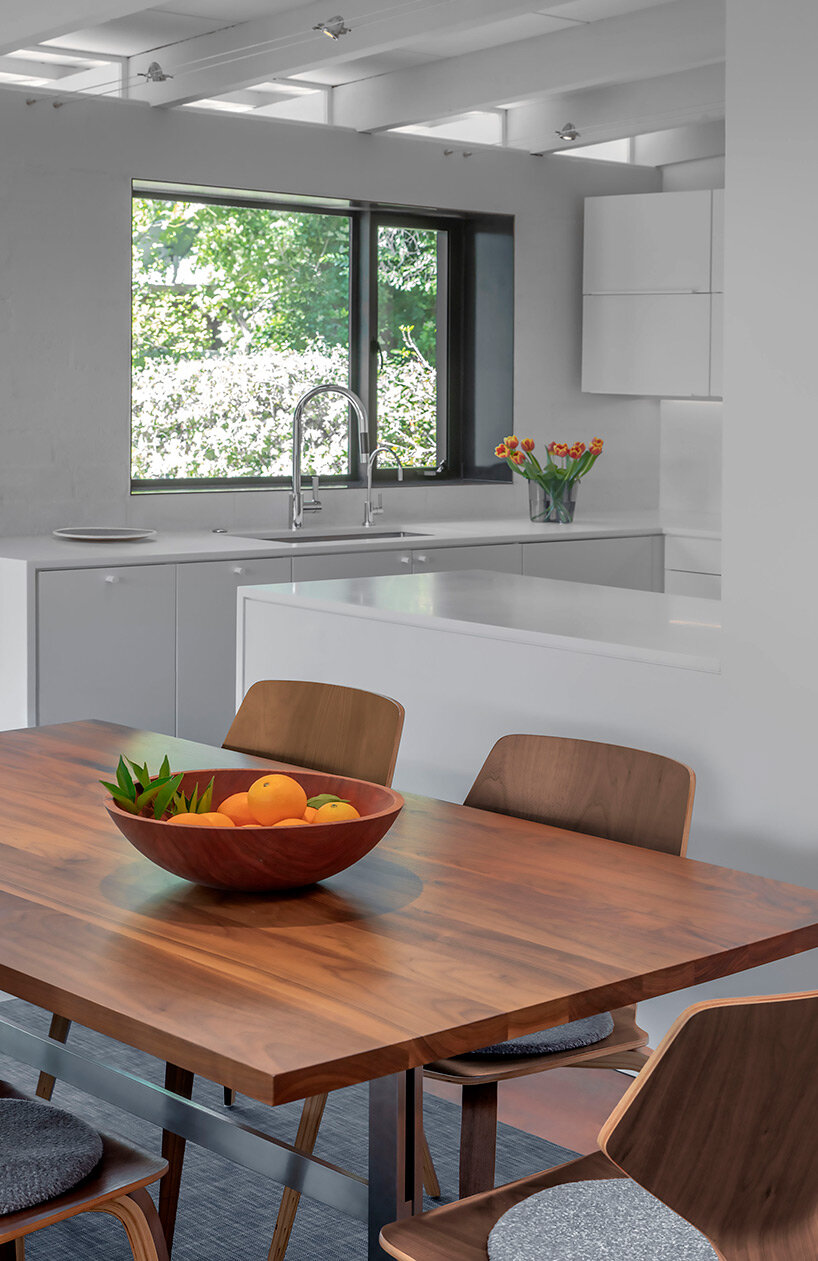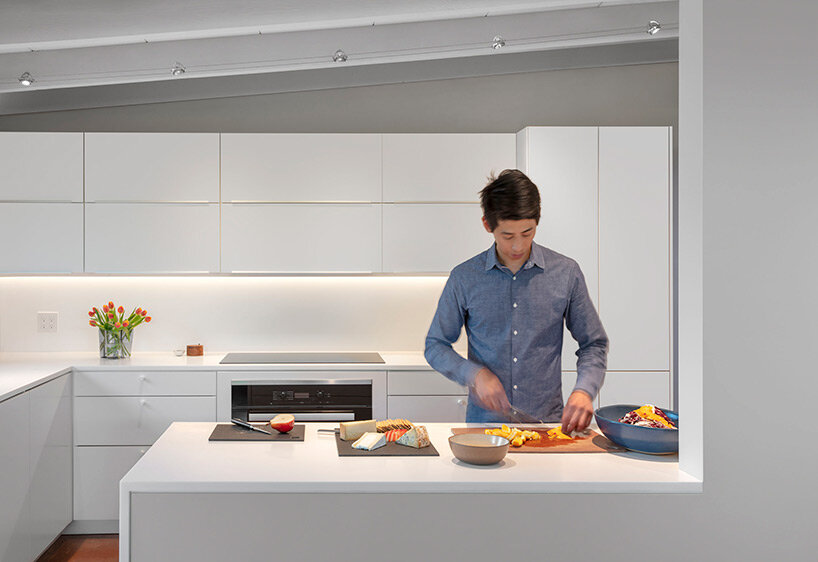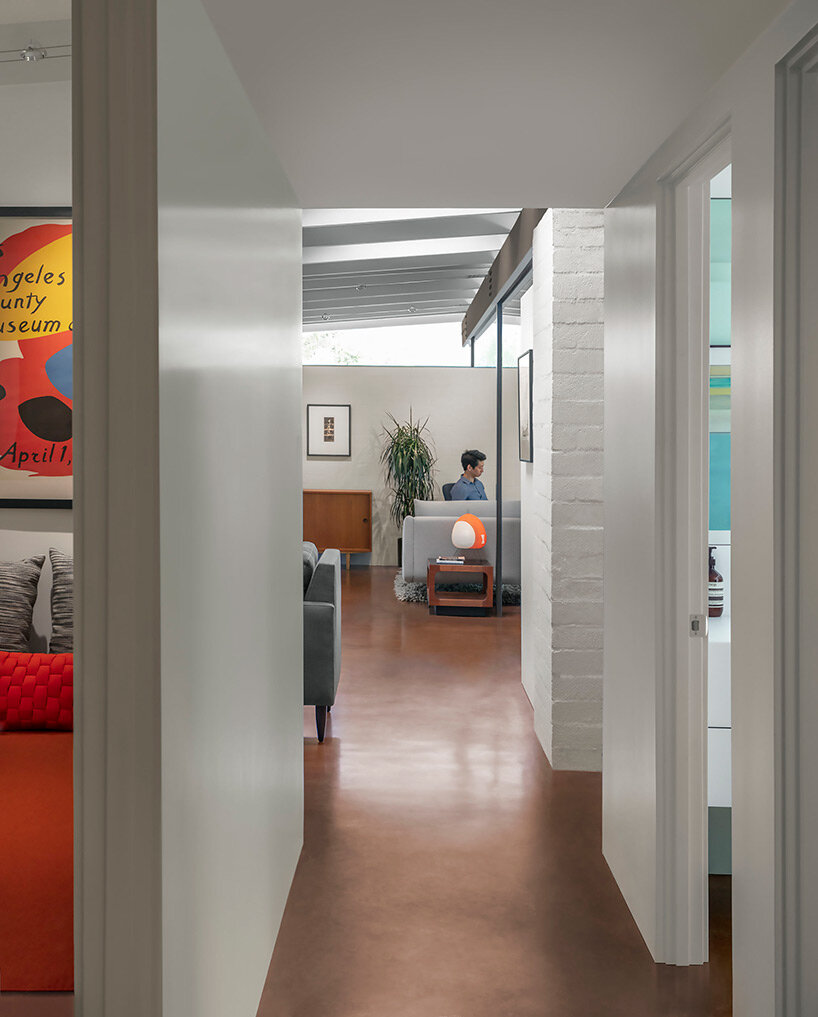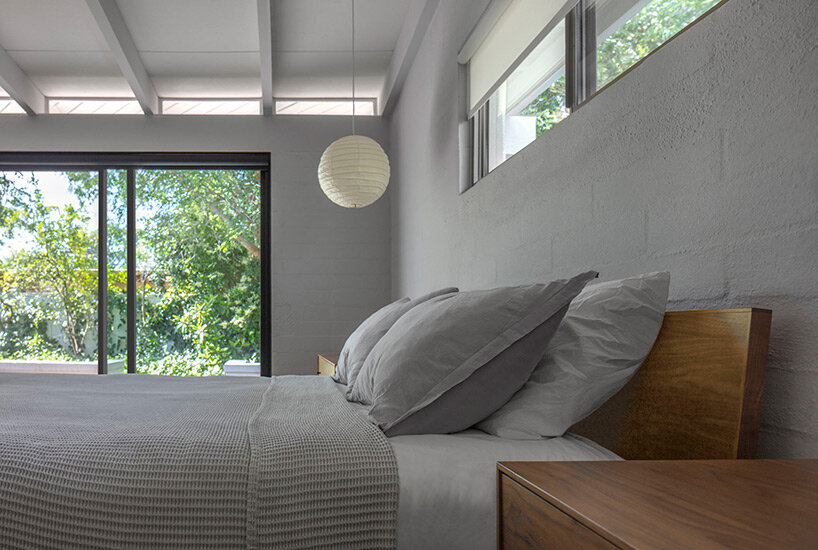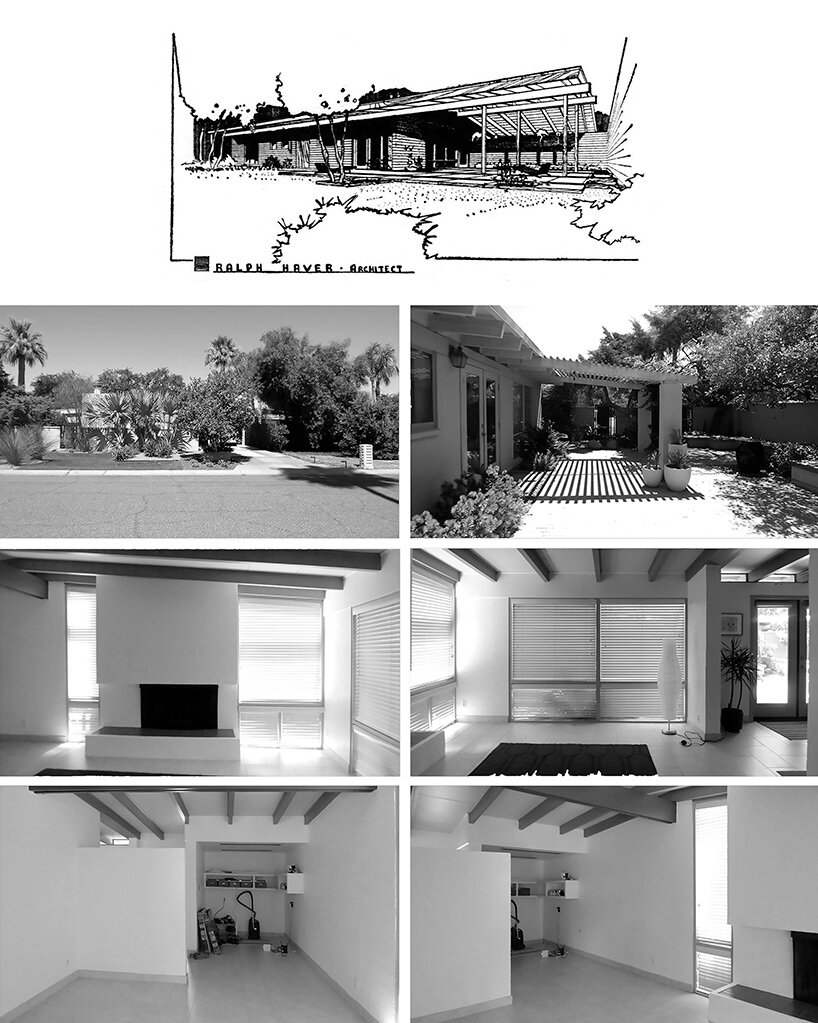 the building's previously existing condition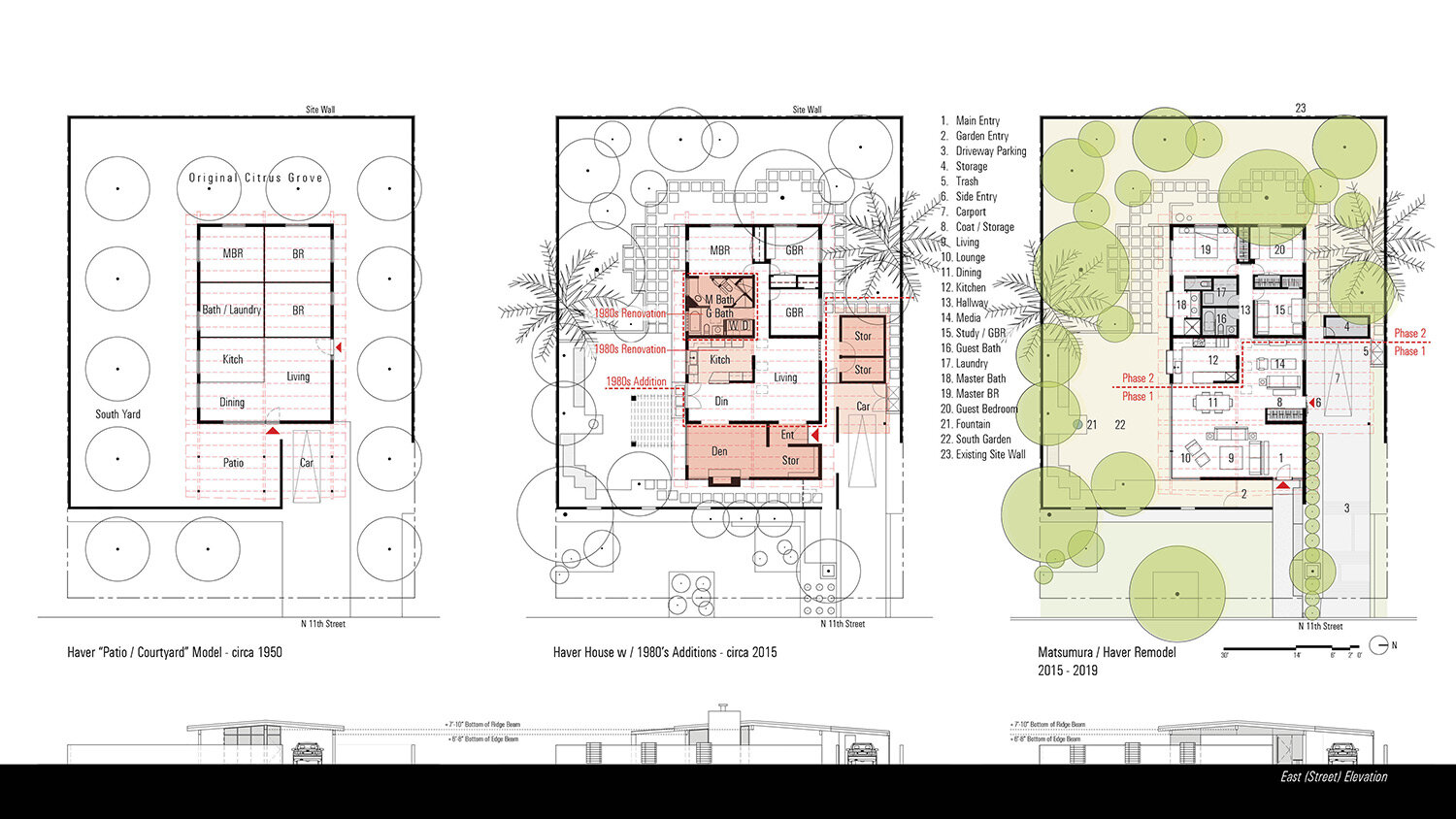 floor plans / click for larger version
project info:
name: matsumura / haver remodel
location: phoenix, arizona, USA
size: 1,600 sqf / 149 sqm
completion: 2019
program: historic house renovation
architect: wendell burnette architects; design principal: wendell burnette; design team: joby dutton, joey gamblin, austin nikkel, qianyi ye
landscape architects: colwell shelor landscape architects
structural engineer: rudow + berry. inc.
contractors: studioROEDER
photography: bill timmerman
philip stevens I designboom
feb 12, 2021