a new cloud-streamed app called the 'MetaHuman creator' lets you create a convincing digital human in less than an hour, rather than weeks or even months. developed by epic games, the software works by drawing from an ever-growing library of variants of human appearance and motion. thanks to this library, users can create new characters more easily and quickly than ever before. as adjustments are made, the software blends between actual examples in the library in a plausible, data-constrained way.
epic games is the american software developer behind the unreal engine, a commercially available game engine which powers video games such as fortnite. 'MetaHuman creator' lets you choose a starting point by selecting from a number of preset faces from its diverse database. users can select from around 30 hair styles that use unreal engine's strand-based hair, or hair cards for lower-end platforms. there is also a set of example clothing to choose from, as well as 18 differently proportioned body types. you can also directly manipulate facial features, adjust skin complexion, and even edit your character's teeth.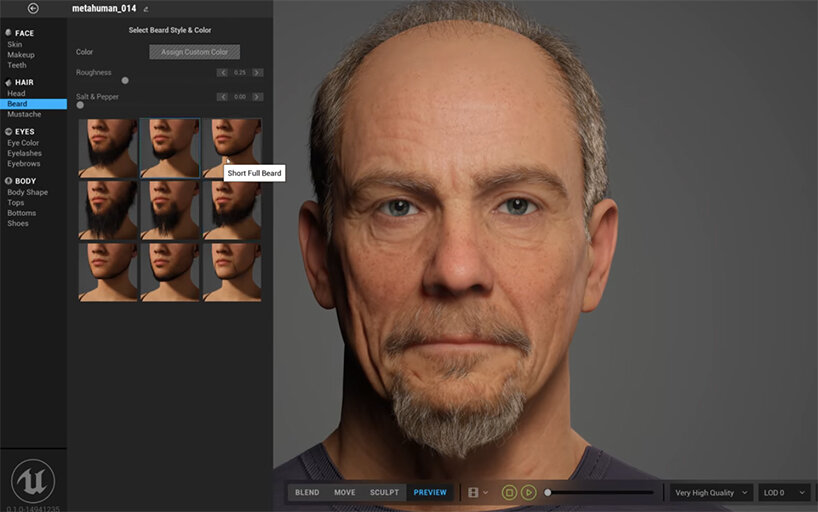 when users are happy with their digital human, it can be downloaded via quixel bridge, fully rigged and ready for animation and motion capture in unreal engine, and complete with LODs (level of detail). the source data is also available in the form of a maya file, including meshes, skeleton, facial rig, animation controls, and materials. animations created for one MetaHuman will run on any other MetaHuman, enabling reuse across projects.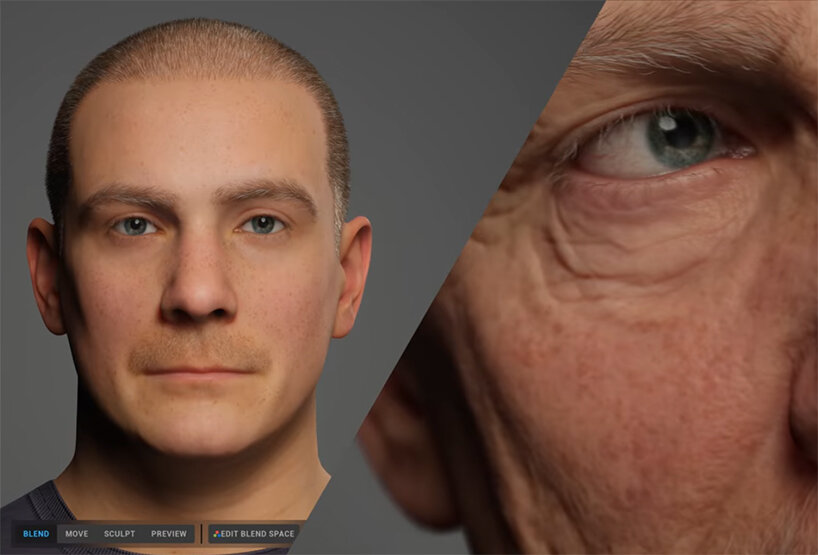 although 'MetaHuman creator' will be ready for test-driving as part of an early access program within the next few months, the team behind the software has made two fully finished sample humans that are now available for modification and use in unreal engine 4.26.1 or later projects — see an example in the video below, and download the sample project here.