G&A evripiotis situates its breezy AS house along the sloping shores of paros island. the scheme suggests an assemblage of 'primitive' geometries and a reinterpretation of the cycladic vernacular architecture. the dry-stone wall is reintroduced, defining a new topography of generous outdoor terraces protected from the high northern winds. each volume is sculpted and oriented according to the views outward across the coastline, along with its relationship with the contours of the gently descending topography. 
images by yiorgis yerolymbos
G&A evripiotis organizes its AS house along a single axis which runs along the contour lines of the plot. creating an articulated, elongated plan. private and public areas intersect each other in vertical relationship, framing in the meanwhile a welcoming observatory towards the mesmerizing view to the aegean sea. protected courtyards, covered verandas and wide-open terraces, complete the whole synthesis, propose a hospitable domestic totality and a different paradigm of cycladic architectural language.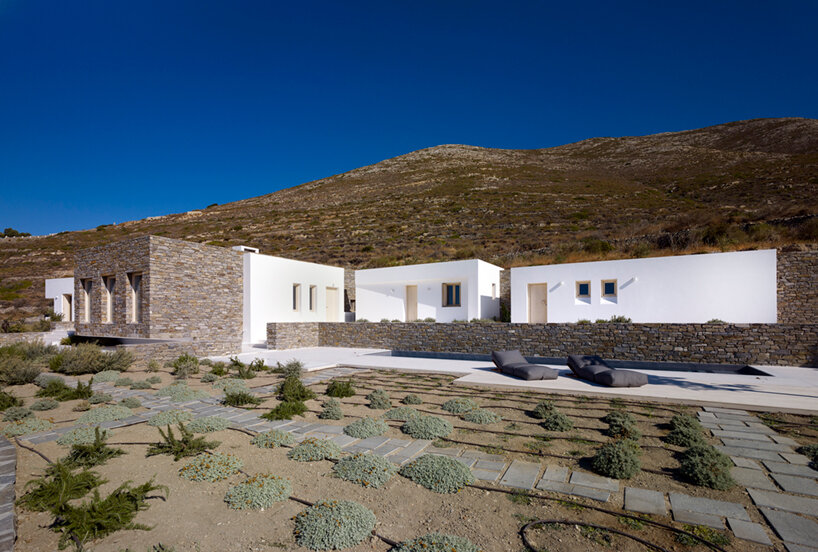 the design team at G&A evripiotis seeks to encapsulate the vernacular of its context with its AS house. these architectural gestures, together with the dwelling's spatial configuration across a single level, are expressed through the project's materiality. in this way, the AS house succeeds in its integration with its natural surroundings. the house follows the descending landscape with a series of stepping terraces which ultimately lead to a long and narrow swimming pool which follows the main axis of the house.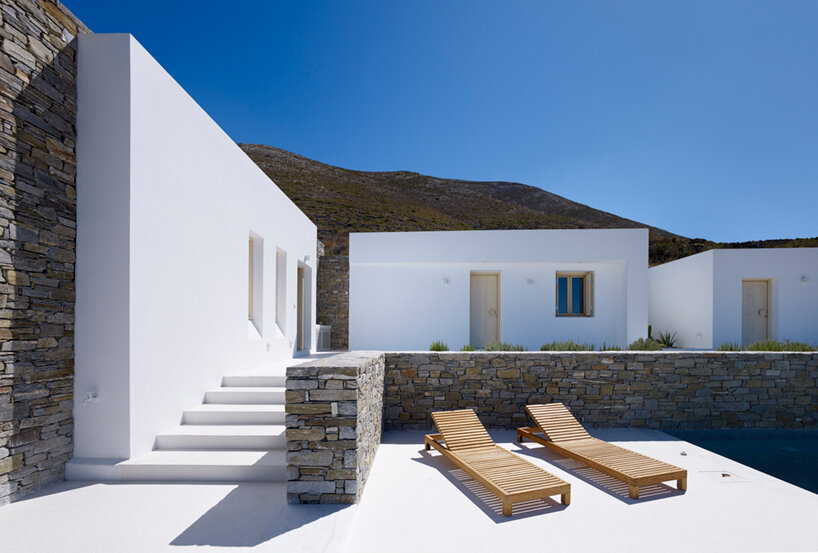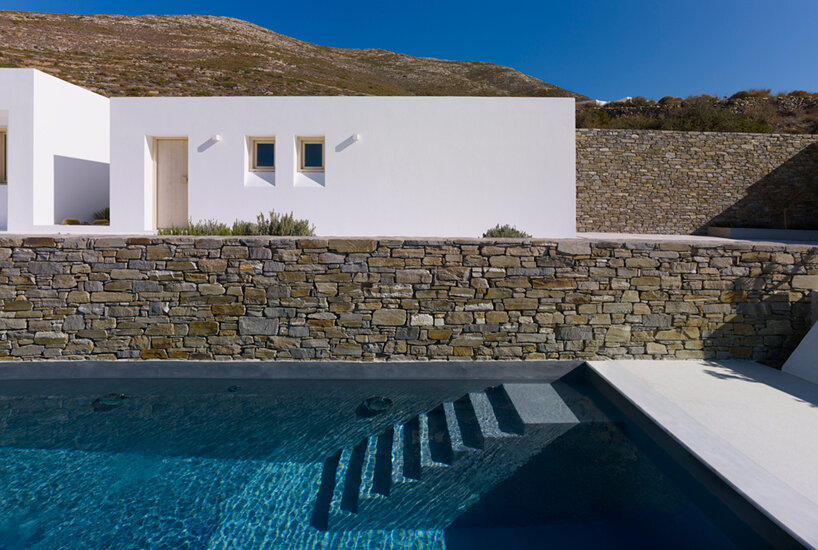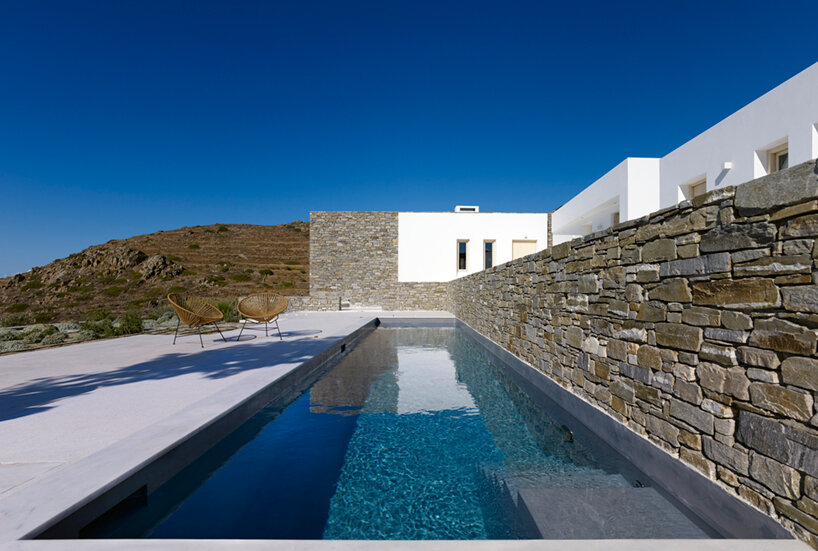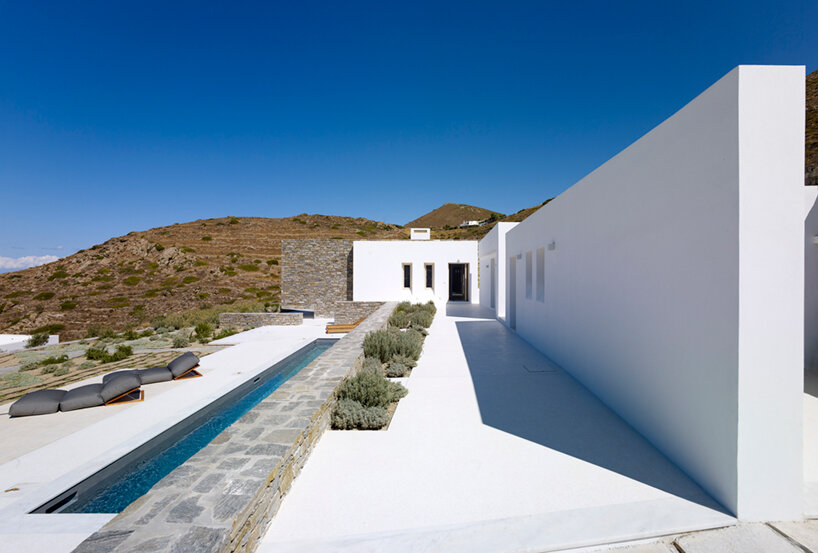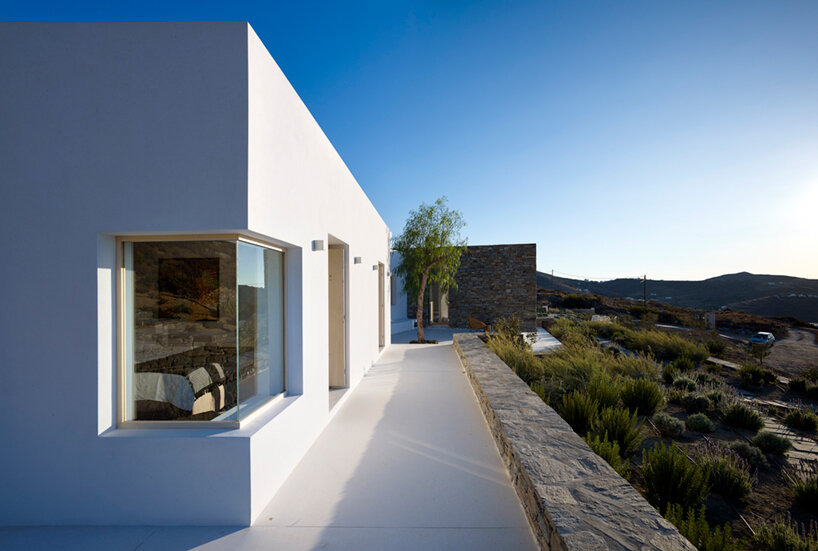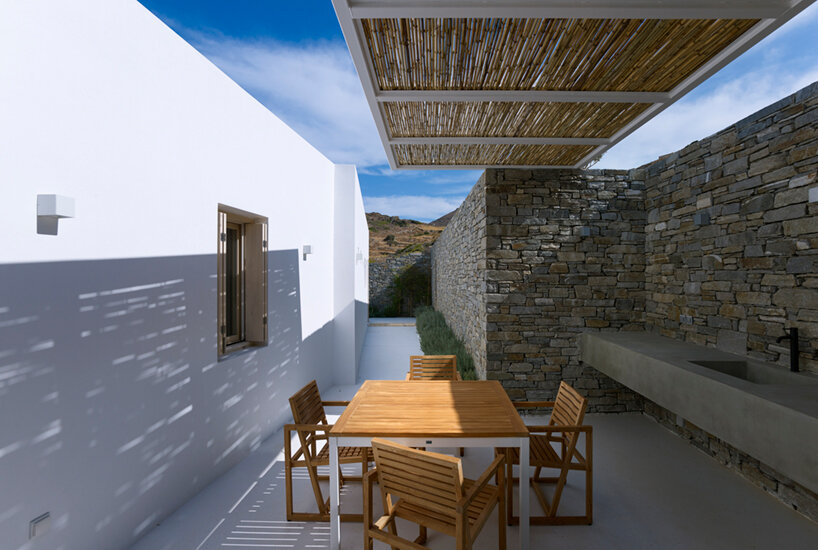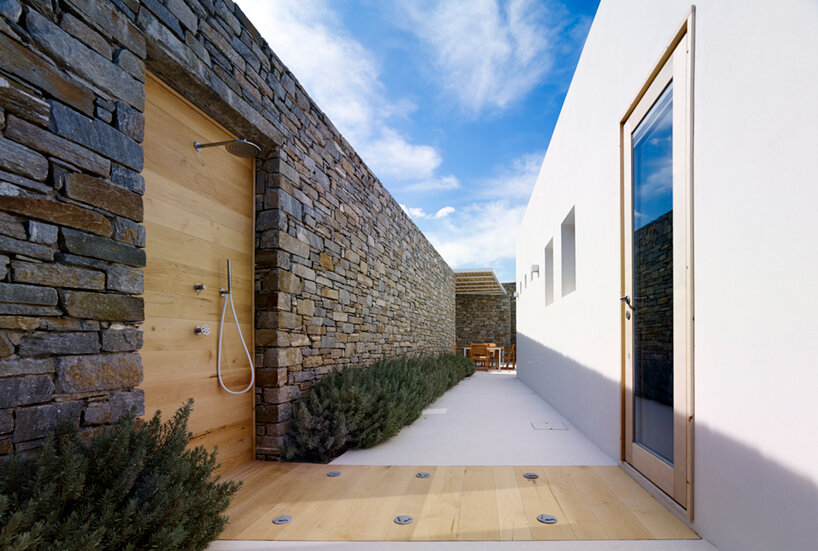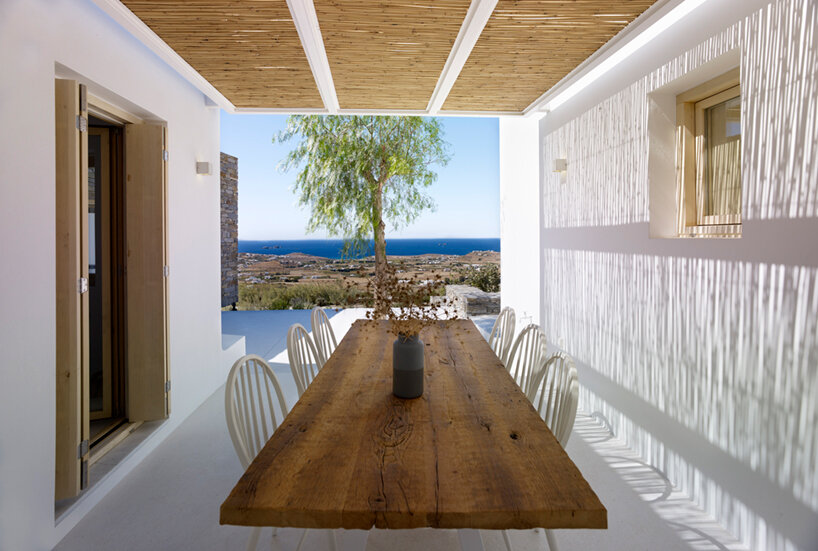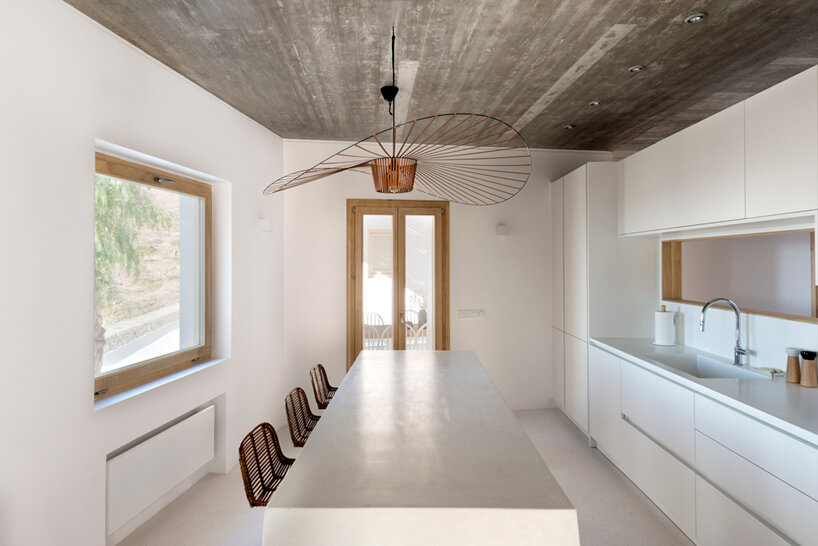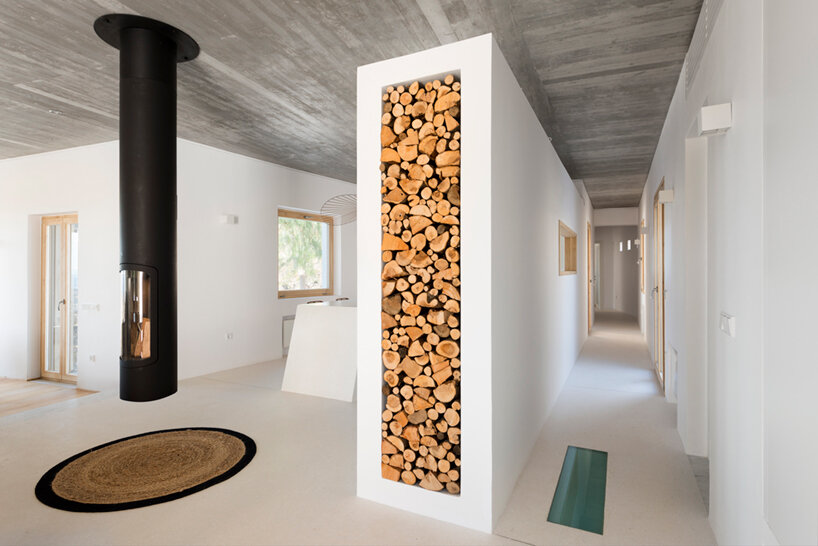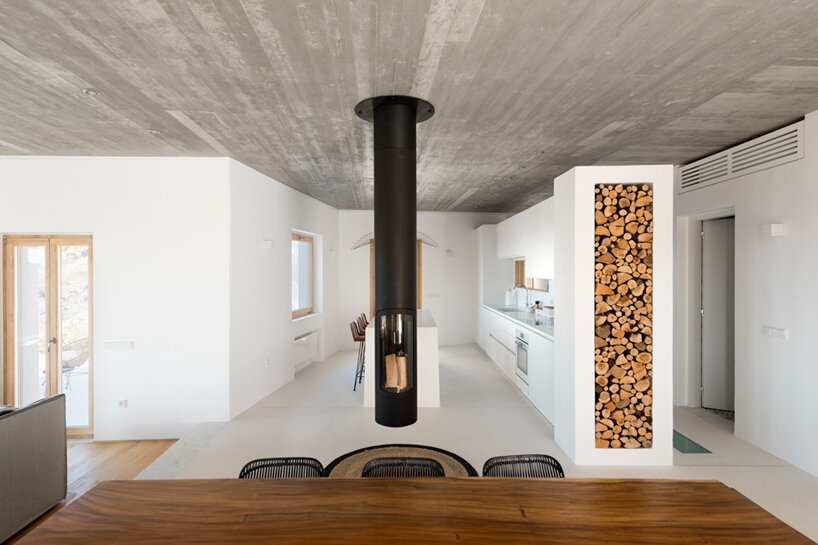 project info:
project title: AS house
architecture: G&A evripiotis
location: paros island, greece
built area: 260 square meters
completion: 2018
photography: yiorgis yerolymbos