edouard brunet architecte has completed KOW — a project that saw the refurbishment, division and extension of a house in brussels, belgium. for his new home, the owner wanted a multigenerational space comprised of two housing units: one for his mother and the other for himself. however in order to easily split the two units in the future, the house will already be divided into two separate flats with communal spaces. 
images by johnny umans
edouard brunet architecte has placed the first housing unit on the first floor, allowing it to benefit from an outdoor area. the second housing unit takes over the upper floors and enjoys from open and clear views. giving both units quiet and peaceful perks was essential to the project as it is located on a busy street. the new room distribution and the back extension continue to redefine the relationship of the house with its environment.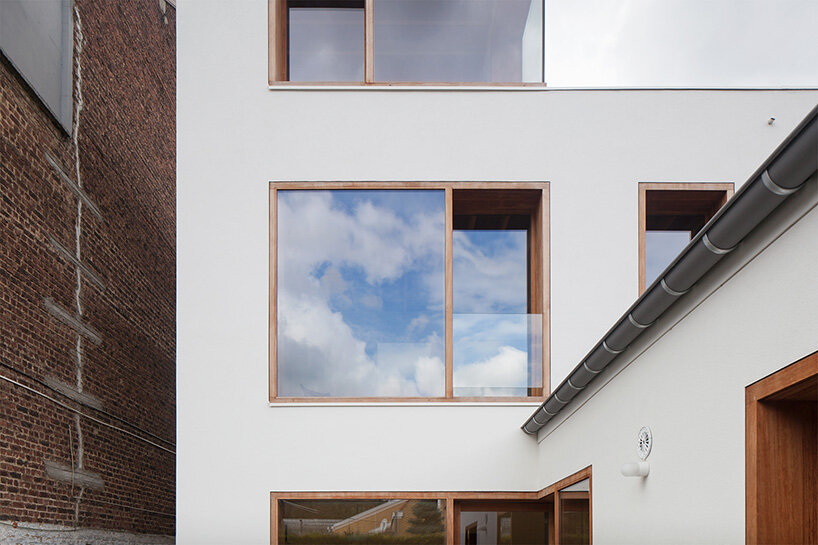 for the ground floor unit, the architects made sure most rooms open into the garden while only the kitchen faces the street. the rooms are also connected to the living area that looks to blur the line between the inside and outside with floor-to-ceiling windows that even cover the angles. its construction was possible thanks to the know-how of woodwork craftsmen. the existing back annex was completely refurbished and sees the addition of sliding doors that allows natural light to come in while keeping privacy when needed.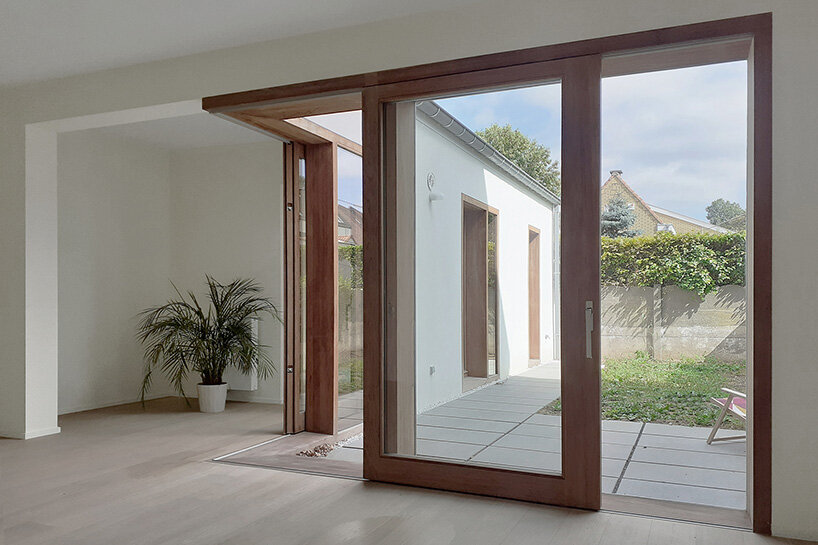 the second housing unit is accessed through a staircase on the ground floor. the unit is organized around this architectural element , where a skylight, a new double height, and the staircase itself create an open and bright area. on the top floor, the window in the angle reveals the picturesque inner block, which could not be seen in the original house.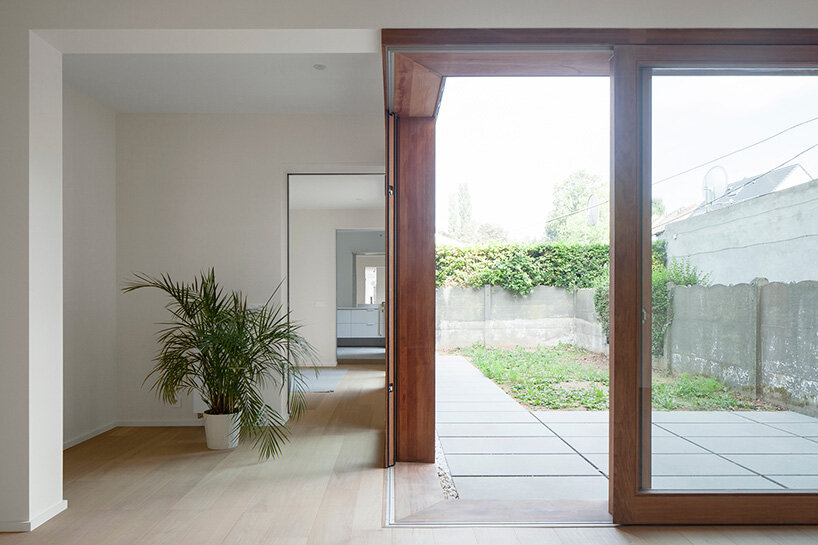 despite being relatively small, both housing units feel spacious thanks to surface optimization, fluid floor plans and openings towards the outdoor. the project maximized the house's potential while taking into account financial, technical, regulatory and contextual constraints.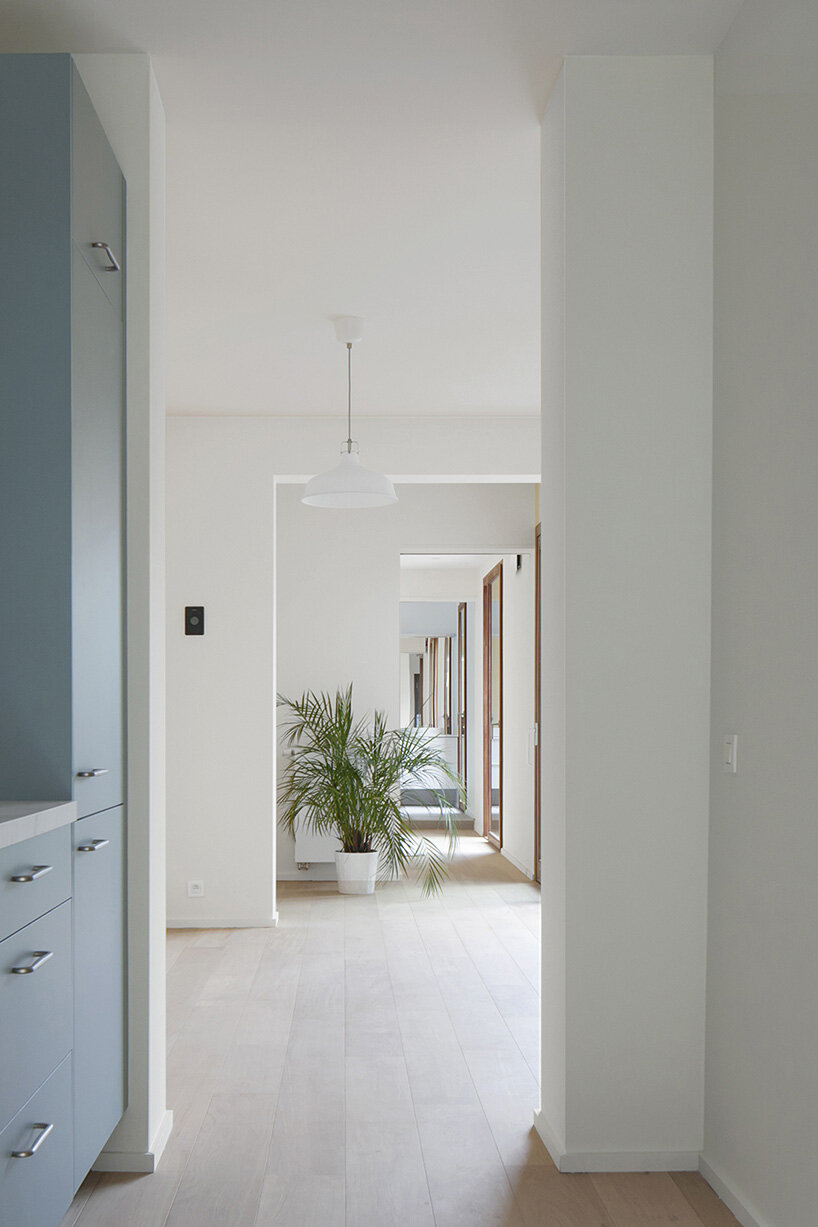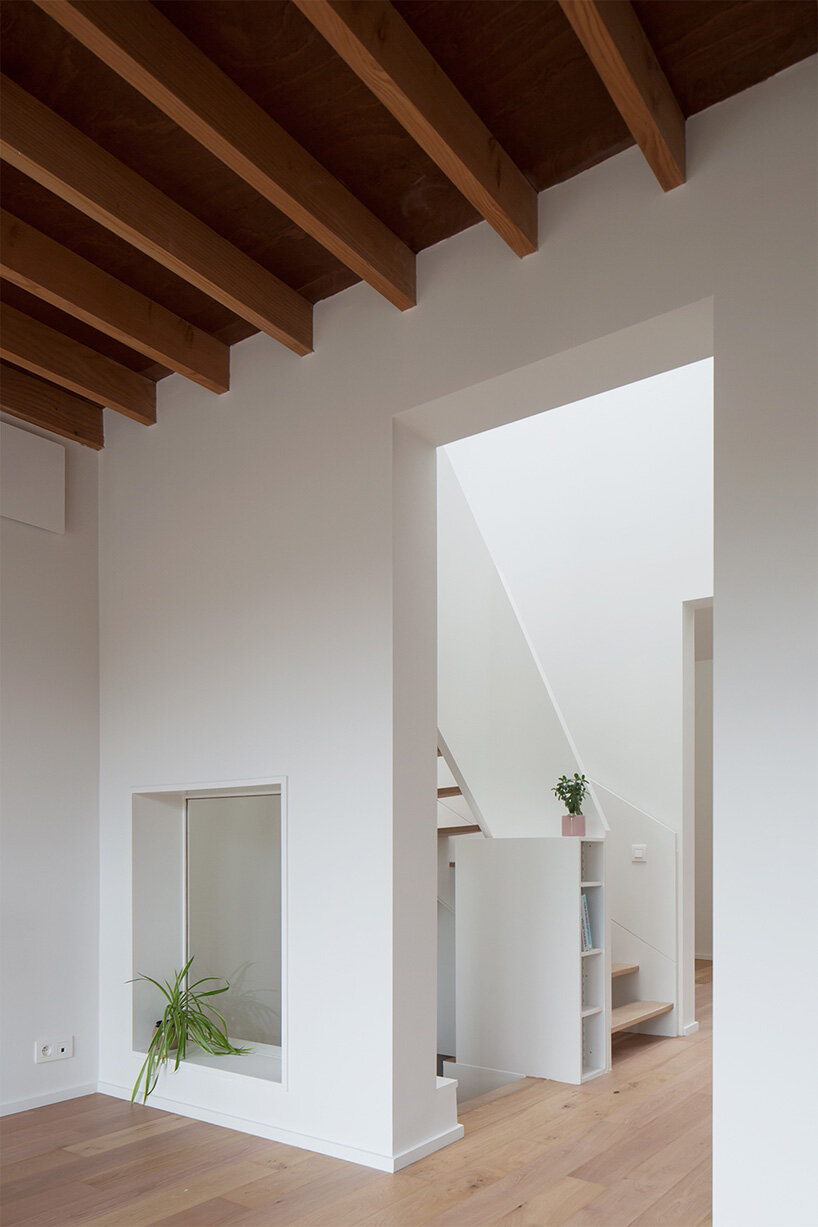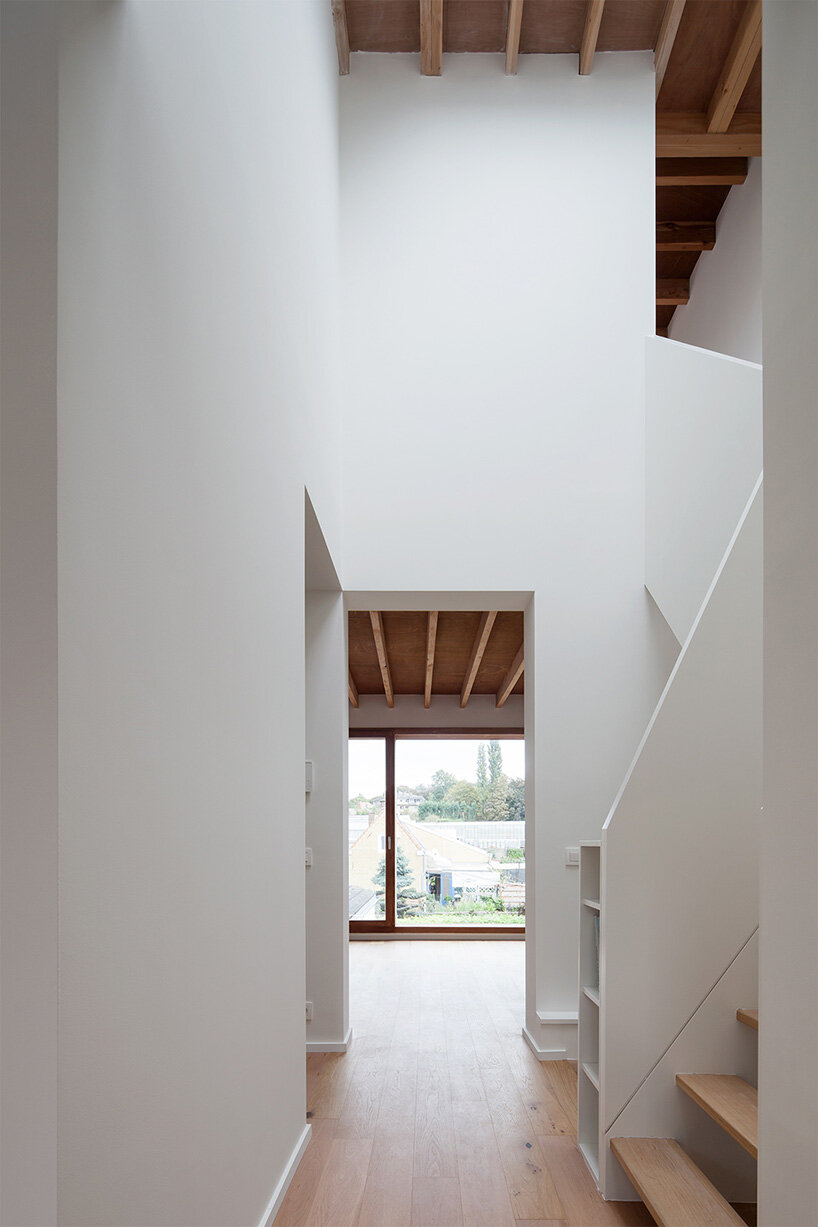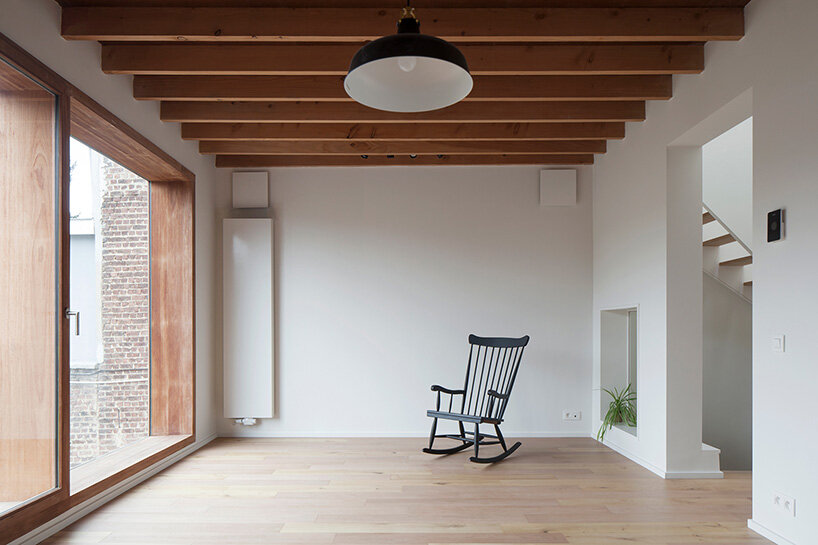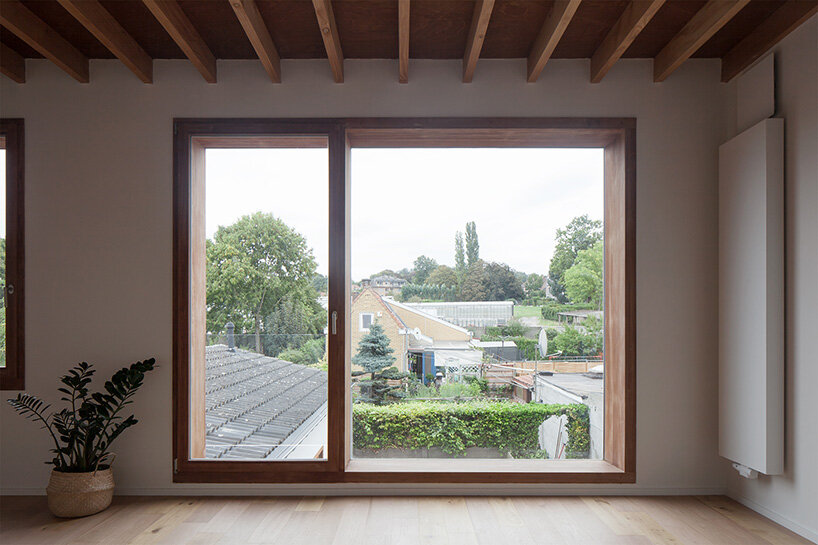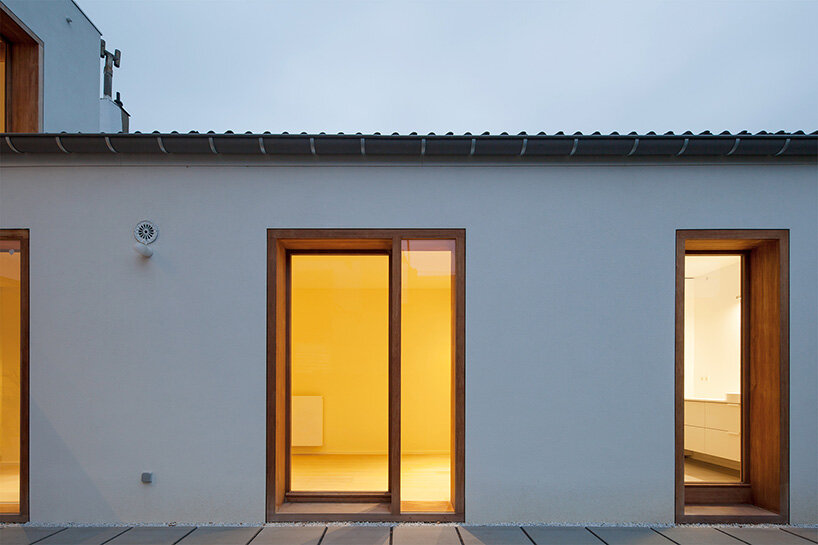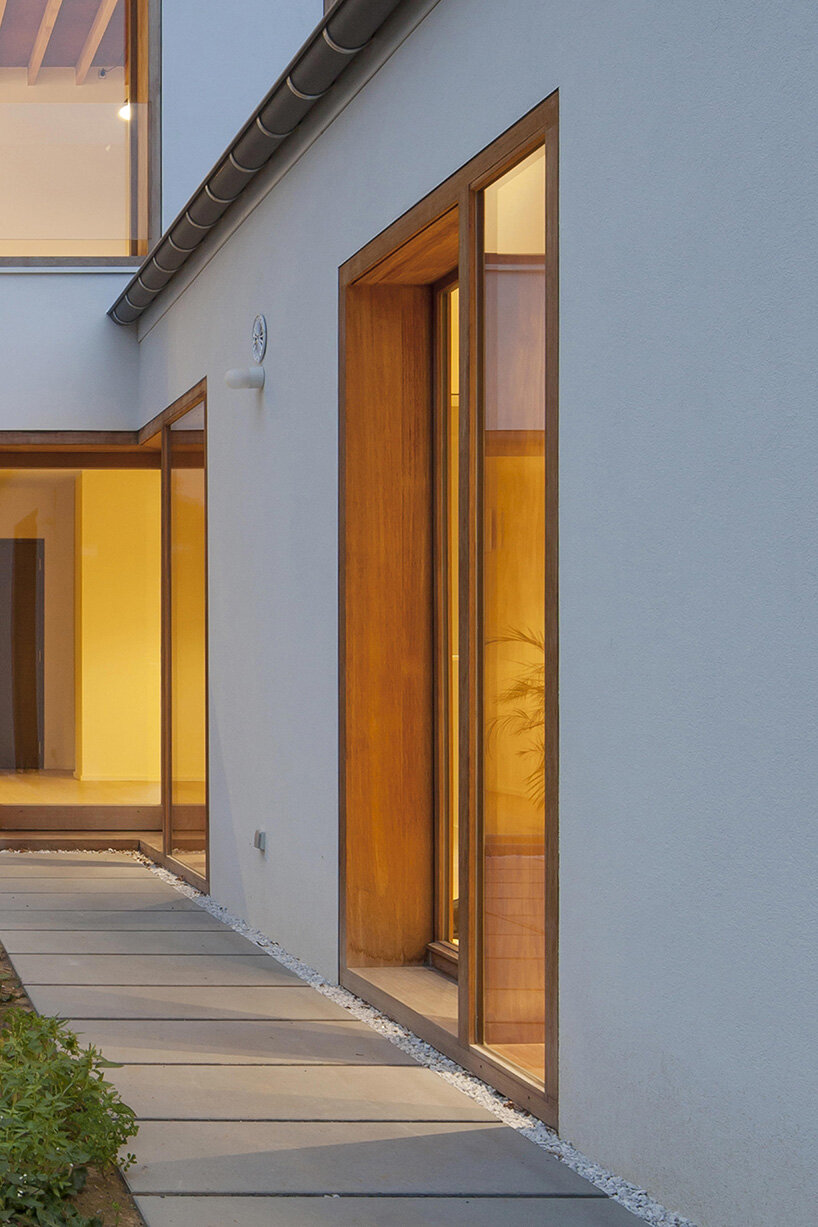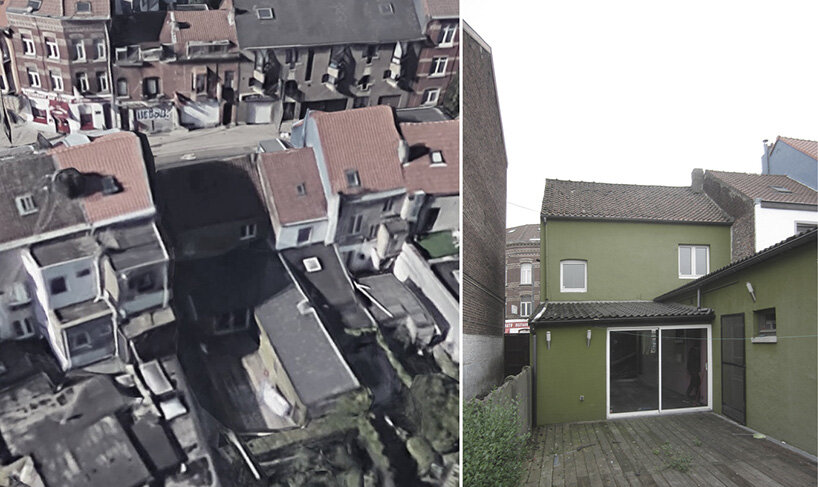 project info:
name: KOW
architects: edouard brunet
location: forest, brussels – belgium
year: 2020
surface size: approximately 200 sq. m.
general contractor: alx constructsprl (alex kameniezki& francis bogaert)
woodwork: mus & puccini sprl
structural engineer: neuf81 (michaël durbecq)
pictures: johnny umans 
juliana neira I designboom
feb 10, 2021