with his newly envisioned 'mineral' spa, architectural designer antony gibbon translates his strategies of sculptural form-making into a lush, jungle context. to be constructed of hempcrete, the contemporary, design-minded spa comprises a series of playful organic figures which meander around dipping pools and streams. the british, mexico-based architect makes use of the dense jungle context to introduce natural divisions between cloistered zones. the anomalous, twisting geometries recall those of antony gibbon's 2019-designed twine house.
images by antony gibbon | @antonygibbondesigns
architect antony gibbon's newly designed mineral spa proposes a clustered collection of saunas and natural baths. the undulating hempcrete volumes transform the tropical site into a continuous series of varying spaces, hosting a range of alternative spa treatments. small, treetop and ground-level guest houses are nestled within and around the bathing areas. the organic geometries introduce framed views into the hidden spaces, and formally suggest a formalization of the billowing steam which defines the atmosphere. emerging from the lush jungle foliage, the continuous hempcrete surface transforms an overhead enclosure into a sculptural wall, into a vessel of mineral water.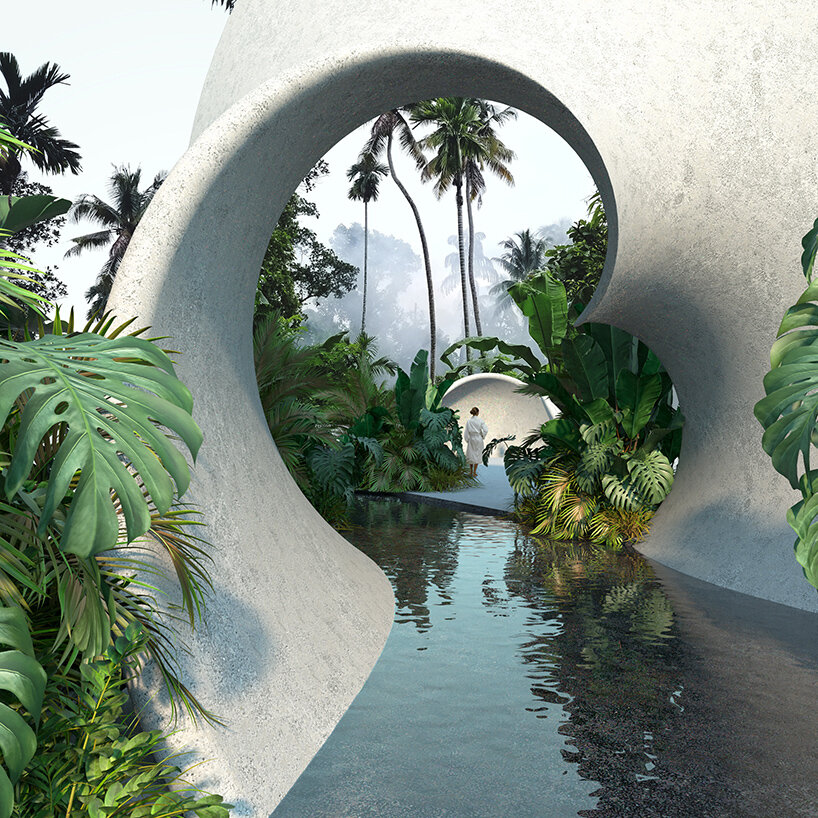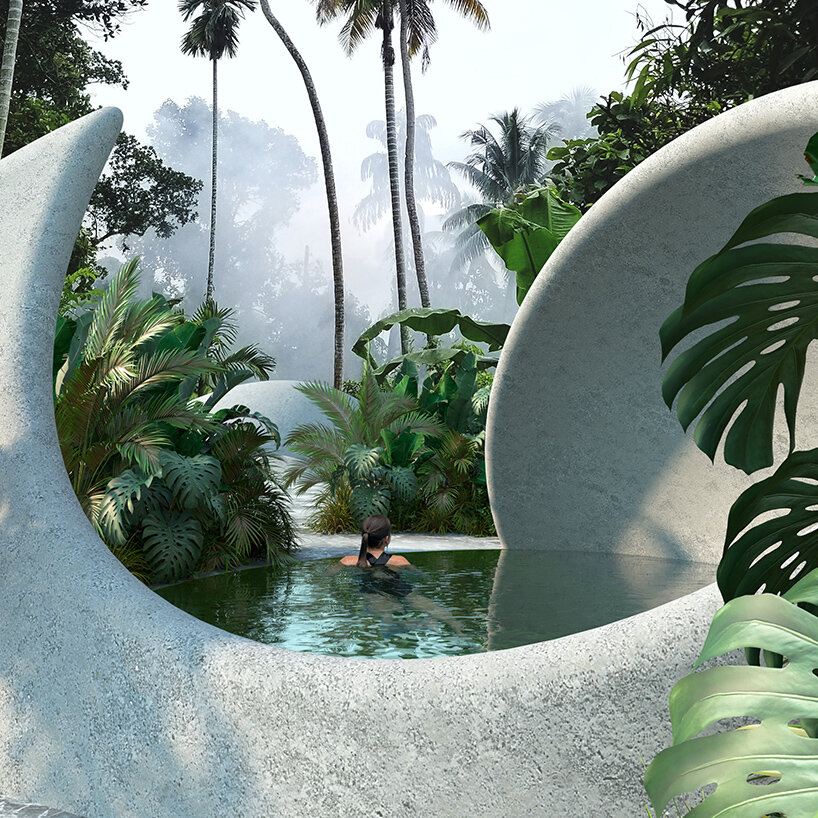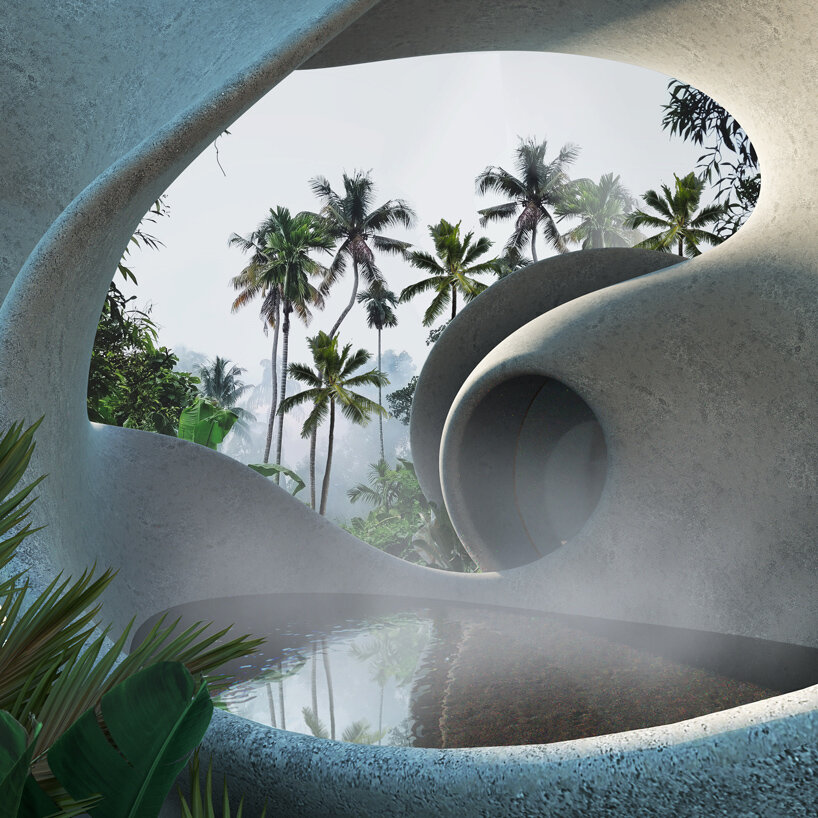 project info:
project title: mineral
architecture: antony gibbon | @antonygibbondesigns
program: spa and sauna
status: concept, unbuilt
completion: february 2021