back in 2018, we reported on retyre, a bicycle tire system that lets users zip new treads in just seconds to account for shifting weather conditions. the system allows users to revive the tread on their bike involving a set of rubber 'skins' that can be zippered on over top of the tires. the interchangeable treads can be installed or removed within seconds, and sit firmly attached even at high speeds or sharp cornering.
the third generation of retyre is now available, addressing the limitations of the original design. 
'reTyre produces the world's first modular tyre system – the combination of zipper tyres and zip-on tyre treads (skins™) which make it possible for cyclists to change tyres according to road conditions, in seconds,' comments the official release. 'reTyre currently offers four detachable skins. the two off-road options, gravel chaser and trail rider are the perfect match to norway's magnificent biking trails during the summer, and their studded winter options, ice racer and winter traveler can significantly increase the number of days cyclists enjoy their electric bikes during late autumn, winter and early spring when temperatures are unstable.'
alexander g. gjørven, reTyre COO, told new atlas they have addressed the fact that the skins squirm against the base tire when turning by moving the base tire's zipper lower down on the sidewall resulting in a tighter fit. also, the location of the base tire's zipper has been optimized for each batch.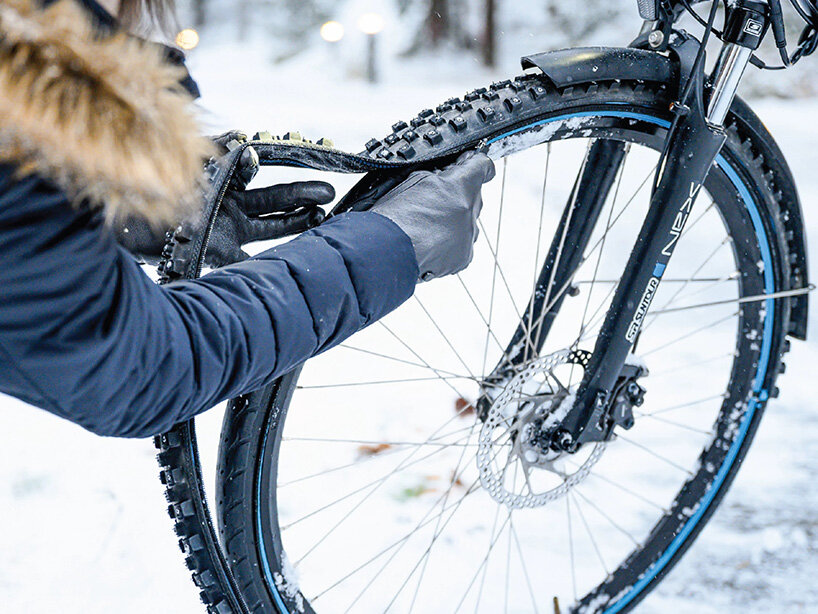 'depending on the temperature when a tire is produced, the size of a bicycle tire for any brand may vary up to 15 percent, so in our QC [quality control] we now measure all batches of tires that come to our assembly factory and adjust the height on where we sew the zipper on the sidewall, down to as little as 0.5 mm up or down to secure optimized fit,' gjørven told new atlas.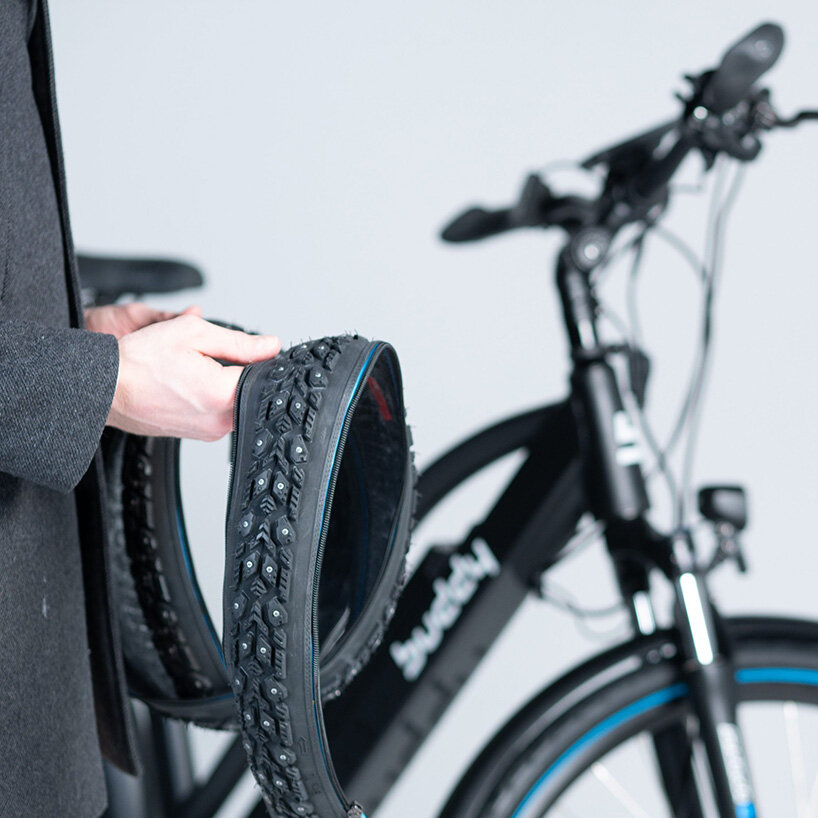 'reTyre's unique tyre solution meets the demands placed upon it by modern e-bikes and modern lifestyle,' concludes reTyre's webpage. 'a truly unique solution, with a variety of different treads, all featuring  zip-tech that allows for quick and easy tyre change. a tight, glove-like fit that ensures you have the grip you need when you need it most. in minutes! 100% hassle-free.'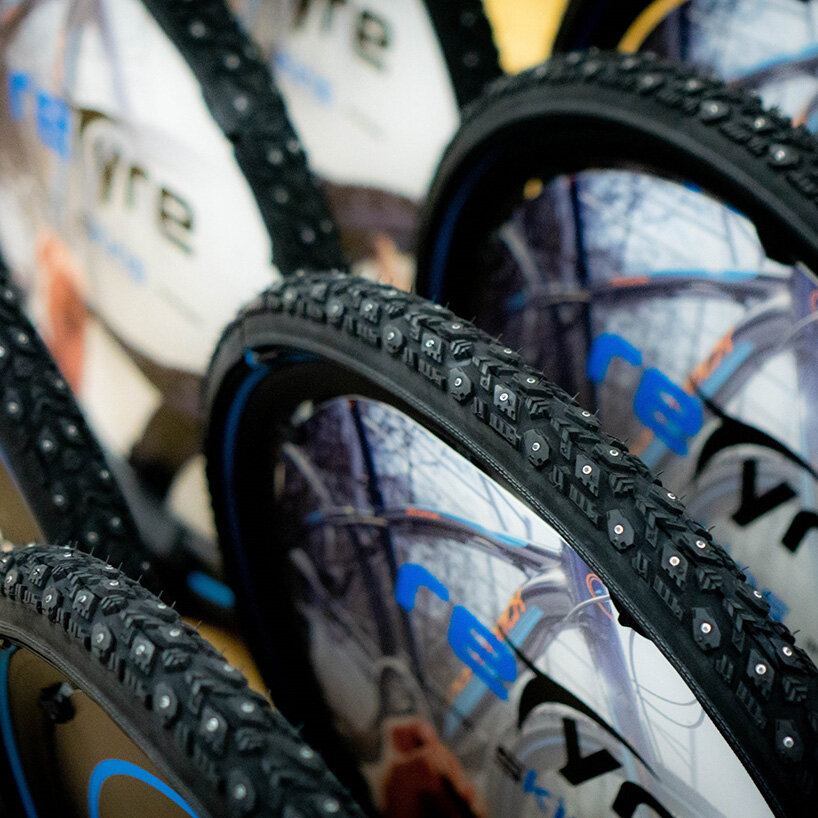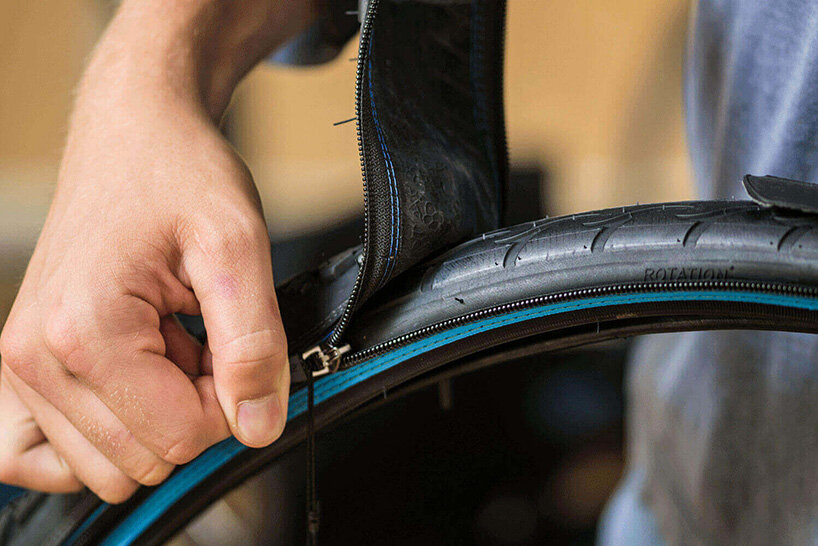 project info:
name: reTyre
status: third generation
via: new atlas
juliana neira I designboom
feb 08, 2021