a new film by architectural photographers tarry + perry explores the warmth and light of the brutalist 'concrete house', a residence in south east england. located in the town of lewes, the project was heralded as the world's first fiber reinforced concrete home when it completed in 2020. the concrete's fiber composition means it does not require reinforced steel bars to strengthen or hold the structure, making it the first concrete building in the world to be built without rebars in the walls.
all images and video © tarry + perry
'concrete house' was designed by RAW architecture workshop for clients adrian and megan corrigall and their young family. a lover of concrete since his youth spent skating around glasgow car parks, adrian corrigall was also influenced by brutalist icons such as the barbican, the national theatre, as well as the work of american architect louis khan. 'this home is the polar opposite of what you'd expect from a completely concrete structure and foundation,' says corrigall. 'it's warm and inviting, it has beautiful light qualities that shift throughout the day from soft and tonal to almost over-bright brasilia in the full sun, and the acoustics are fantastic.'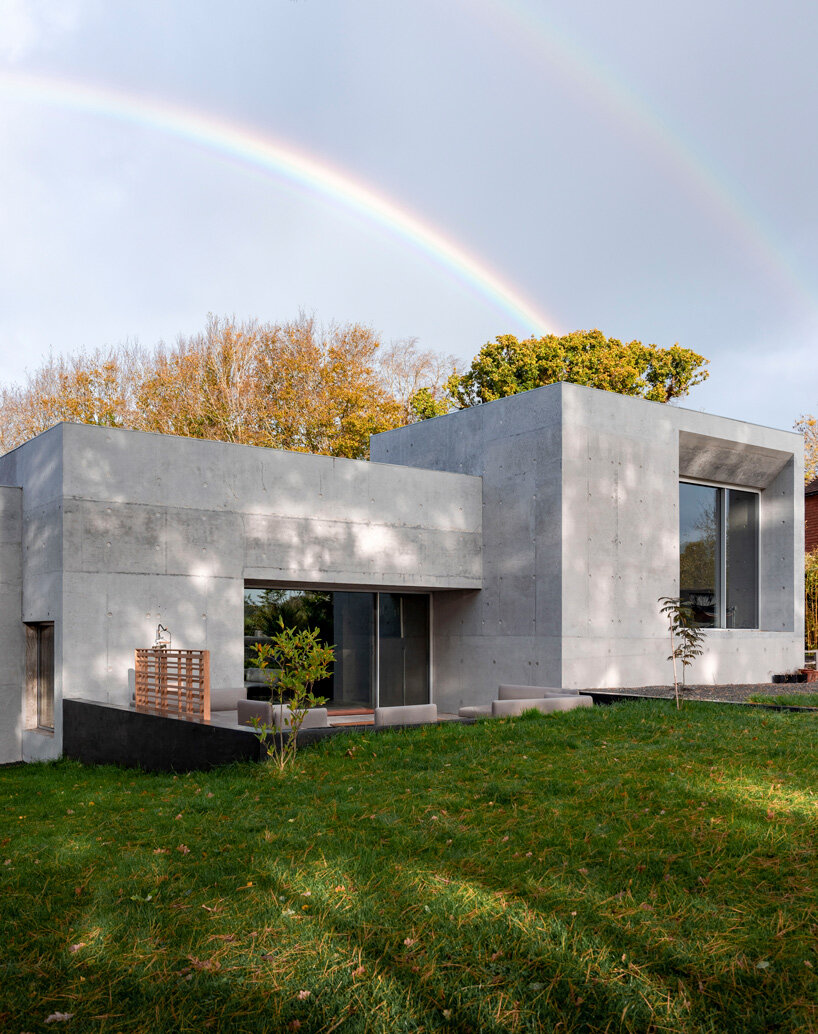 shot over two days, the film by tarry + perry exposes the soft side of the concrete monolith, guiding viewers through an open family home full of natural light, mid-century furniture, art, and lush indoor greenery. the photographers set out to document not just the building and grounds but also the family's experience of living in an entirely concrete home. far from cold, stark and dark, the film highlights the warmth and human liveliness of the space.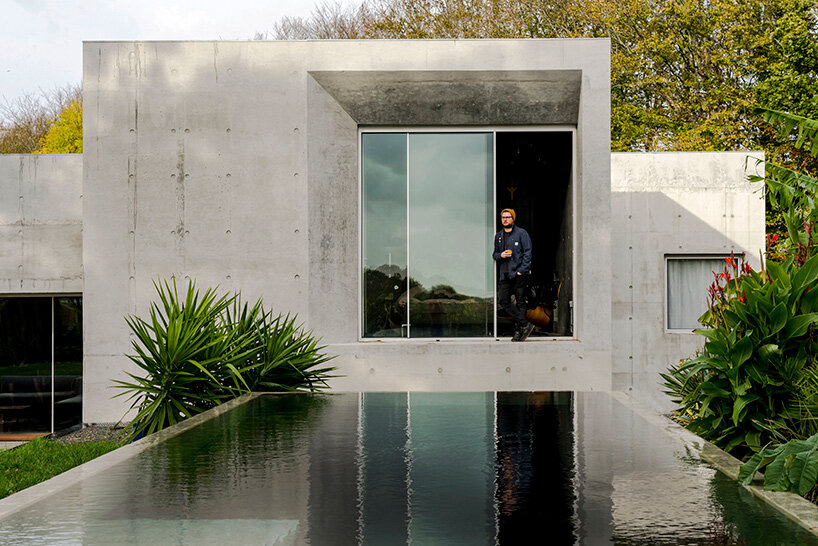 'the house is just so unexpected in every sense,' explains james tarry of tarry + perry. 'on approach down a quiet, tree-lined country lane, this modern, sharp thing just suddenly appears. walking toward the house from the drive with no windows visible, you think you're about to enter a deep dark cave, but again I was surprised how much light and heat there was inside.'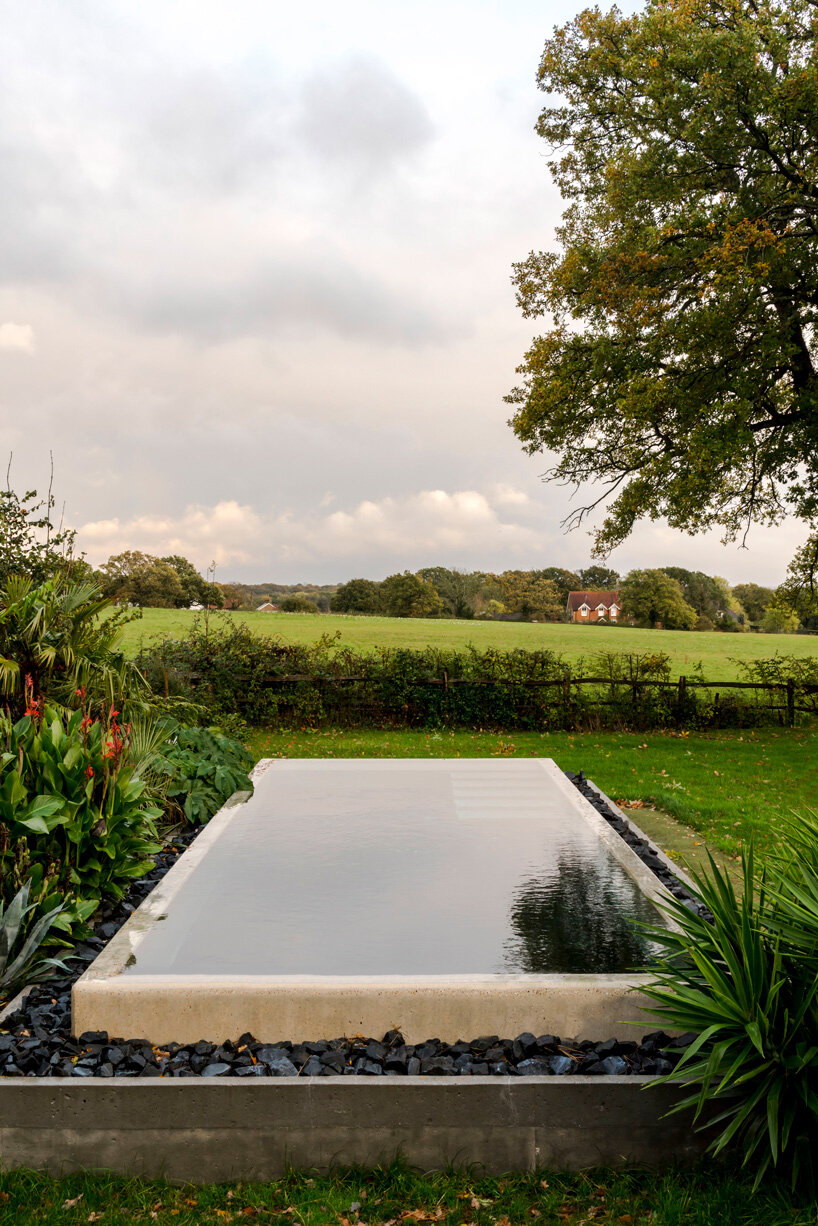 'filming the concrete house was both fascinating and humbling,' adds n​eil perry of tarry + perry. 'we wanted to show that when in the hands of passionate clients, smart designers, and forward-thinking product suppliers, concrete can create beautiful places to live. it's an incredible building, light and dark in all the right places, comfortable, and the family and kids just bounce around and through it constantly — we really wanted to capture that.'