kengo kuma and associates (KKAA) has completed a museum building in taketa, a city in japan's ōita prefecture. the region is known for its mountaintop castle, which was originally built in 1185 and now lies in ruins. sited next to a channel of water, the new building has been designed to appear as a long fence and comprises a white wall and a bamboo lattice, which extends inside the museum.
all images ©︎ kawasumi・kobayashi kenji photograph office
the taketa history and culture museum has been conceived by KKAA as a multi-functional center that comprises galleries as well as a history museum. in addition to providing information on the history of the city's famous castle, the institution also explores the region's history and culture. after studying the ancient building, visitors to the museum are encouraged to climb up to the castle ruins located nearby.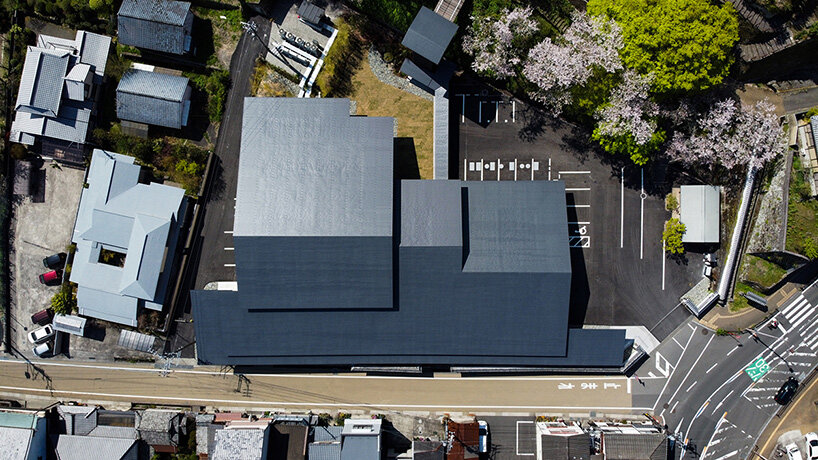 a focus is also placed on chikuden tanomura, a japanese painter of the edo period who is known for his depictions of nature. chikuden tanomura's former residence is situated on a slope behind the museum, and is connected by a lattice-clad elevator designed by kengo kuma and his firm. see more projects by KKAA on designboom here, including a forest educational center in gifu.