born in reykjavik, katrín thorvaldsdottir has been working with seaweed for more than three decades in her work as a puppeteer, mask maker and scenographer for theater productions. fusing art and nature, thorvaldsdottir uses raw organic kelp, which she harvests from the icelandic ocean, as a material for art and design. her fascination for seaweed can been seen clearly in her on-going 'masks' project (pictured here), which has spanned nearly 20 years, creating one-off pieces made from icelandic kelp that evoke comparisons to tribal masks and mummification.
seeking to expand and evolve her artistic work with kelp and other organic materials, thorvaldsdottir recently launched emblamar studio, a creative workshop and studio dedicated to research and development of seaweed as a material for use in art, fashion and design production. the studio will collaborate with a range of artists and designers from different backgrounds with a common interest in sustainable practice and organic materials. designboom spoke with thorvaldsdottir to learn more about the process behind treating seaweed so that it can be used as a material, as well as other projects she and emblamar studio are working on at the moment. read the interview in full below.all images by magnus andersen
designboom (DB): what has driven your interest in seaweed as a material for art and design?
katrín thorvaldsdottir (KT): it is the seaweed itself. how much closer can you reach to the core or source of life? the seaweed opens up all your senses – you can smell it, touch it, embrace it, and together with it you reach your zenith. you simply want to take it into your hands and feel the joy that radiates from the touch of it into your hands. when you come in contact with it, the silence is broken between you and the womb of the earth.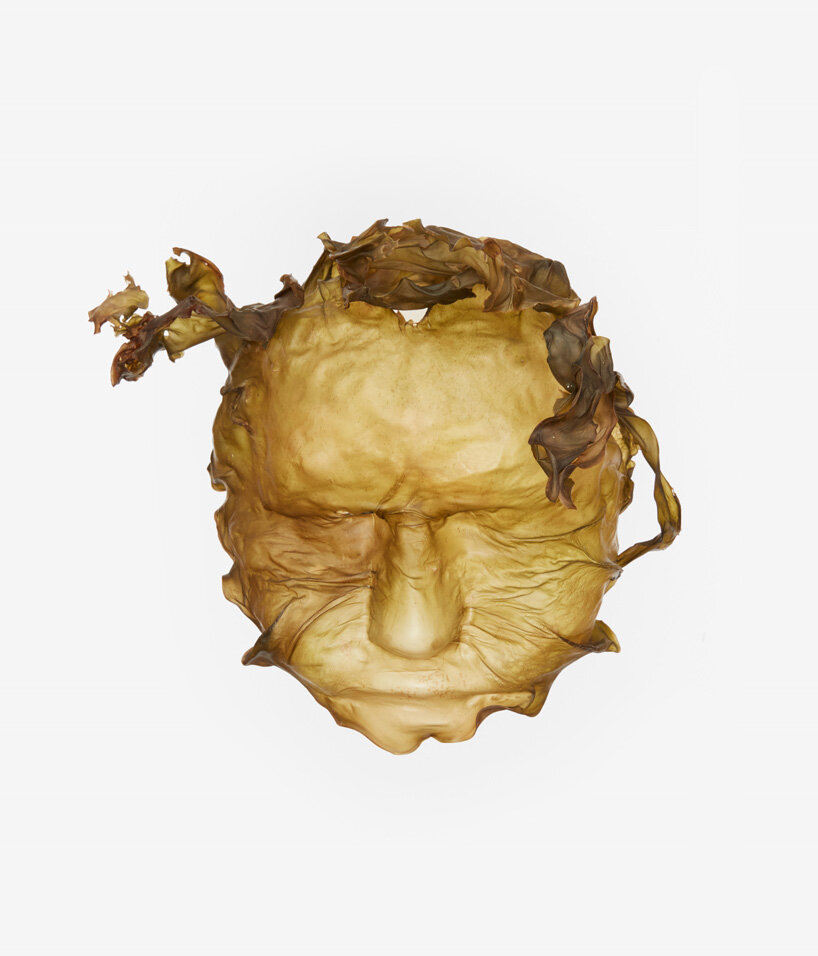 (DB): what is the process like behind treating seaweed so that it can be used as a material?
(KT): it requires a process of washing and preserving the seaweed using techniques I've developed over the years, and fine-tuned to get optimum results. the result is that it creates a more stabilised texture from the material.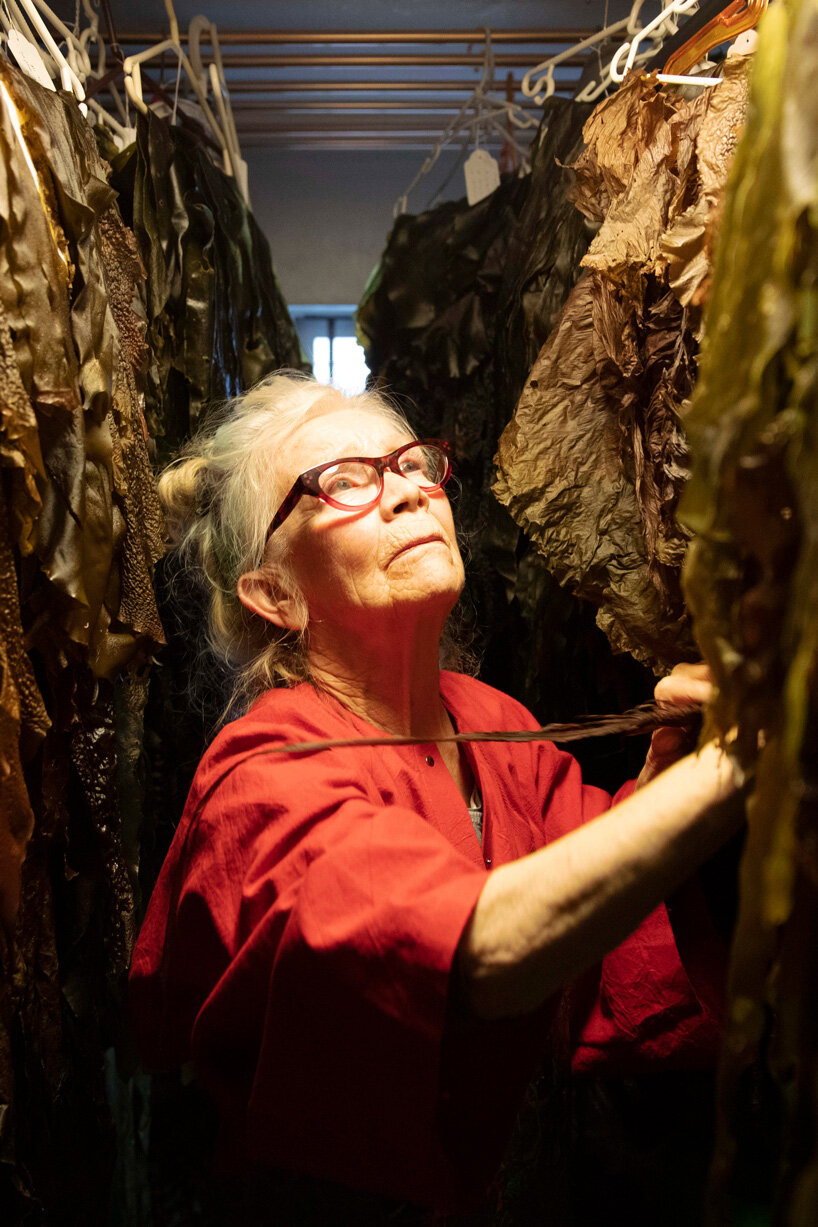 (DB): do you harvest any particular type of seaweed for the creation of your pieces and why?
(KT): we tend to use laminaria digitata and saccharina japonica in our works because these are the most versatile and also the most durable of the seaweed types. there are many others that the process can be applied to – such as alaria esculenta – which can also be useful for tying and binding.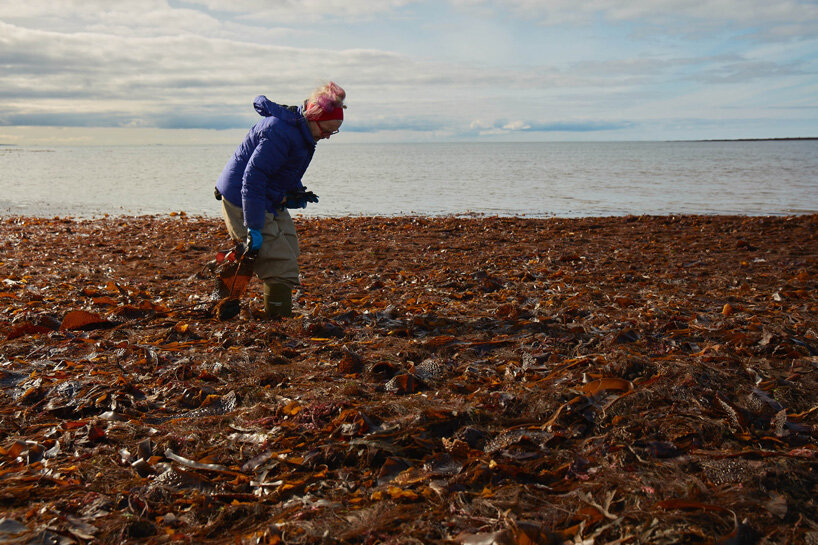 (DB): what kind of qualities does seaweed have after treatment? how can it be used?
(KT): seaweed is this humble herb from the sea, an ocean flower. you discover its munificence when you start connecting with it in your creative work. the texture before and after processing is like the texture of a leaf. before the process it is fragile but after the process it is strong and flexible. you can mould it, sew it, knit it, and weave it, and then you can combine it with other sustainable materials. it can be both easy and difficult to work with, depending on what you are attempting to make. that is what makes it so fascinating in creative work, you constantly discover new territories.