architect and designer patricia urquiola has unveiled her first major installation in australia at the national gallery of victoria in melbourne. titled the recycled woollen island, the project features upcycled textile furnishings handcrafted in india in the form of humorous super-sized socks that double as seating modules. open until april 18, 2021, the installation aims to exalt the idea of beauty born from waste, while inviting guests to either rest or play.
images by tom ross unless otherwise noted
set within the NGV's great hall, patricia urquiola's recycled woollen island creates a quirky landscape built around the narrative of spontaneously leaving socks on the floor, augmenting them and finally, transforming them into sitting areas. these are flexible and even encourage the public to play with them, move them around, and make themselves comfortable in order to enjoy the mesmerizing view of leonard french's stained-glass artwork on the ceiling of the hall.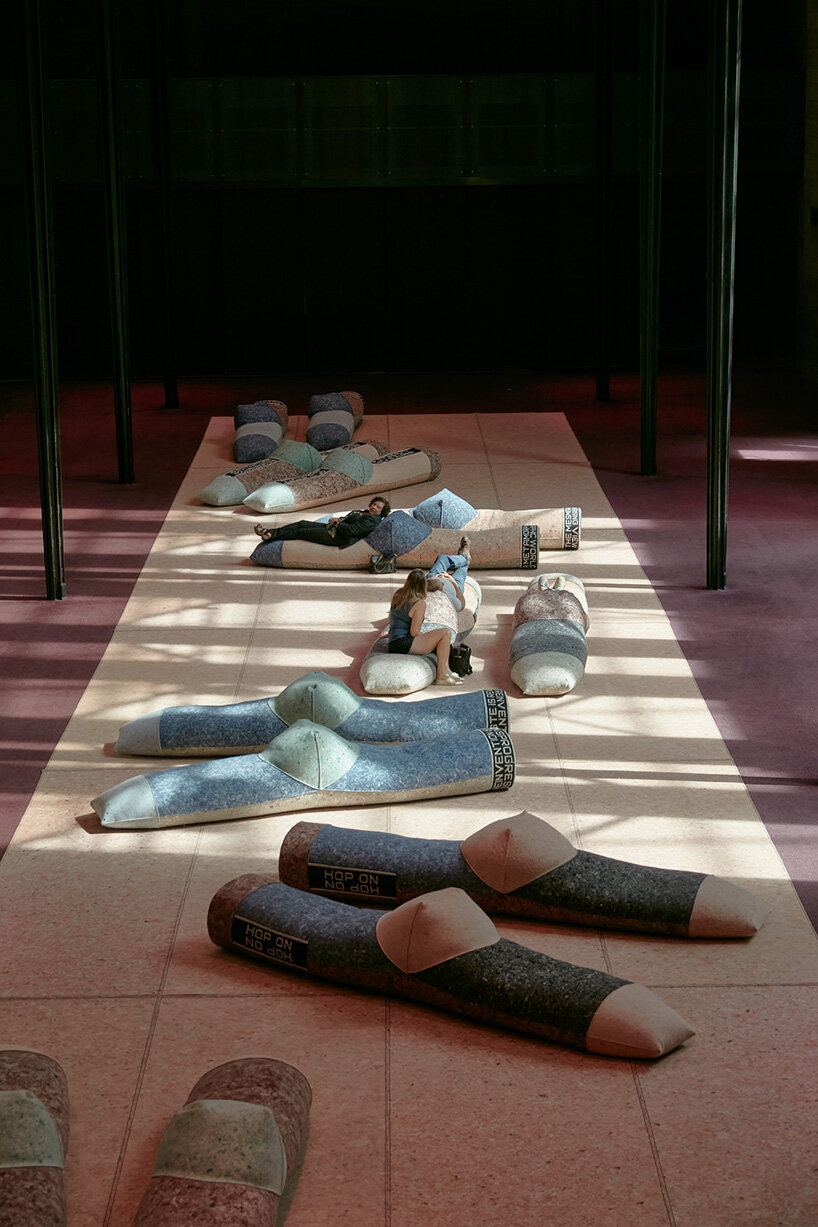 the choice of the terrazzo look of the pieces was fundamental because it allowed using fibers from leftover material. in fact, working closely with long-lasting partner GAN, patricia urquiola chose to design an installation using felt manufactured with a special technique that makes possible to use wool from discards or surplus from production, while 100% recycled pet yarn is used to weave the letters in the bands and in the wall pieces.