KATORI archi+design associates teams up with interiors manufacturer maruhon in the design of its office and showroom in fufuoka, japan. the space, which marks maruhon's first office and showroom in western japan, is expressed with natural wood interiors to highlight the rich detail of maruhon's products. the team seeks to evoke the atmosphere of a great tree that seems to have occupied the site for many years. the compact project hosts a workspace, storage area, and display space for over four hundred material samples. with this prompt, the design team transforms the wooden building itself into a device for display. the work introduces a hybridization of architecture, furniture, and product in one form.
image by loop photo creative / hiroshi mizusaki
KATORI archi+design associates seeks to celebrate the immense collection of wooden material samples with its maruhon fukuoka office & showroom. entering the building from the gently sloping site, the visitor is immersed within a sweeping interior of rhythmic timber. a two-story atrium begins a half-floor below ground, with a skylight over the second-floor office. the first-floor showroom and workspace, which is reached by descending four steps, includes a ledge below the wrap-around shelves that serves as a table where designers and clients can handle samples in an inspiring, uplifting space. throughout the building, windows are kept to a minimum to enhance the experience of being surrounded by wood.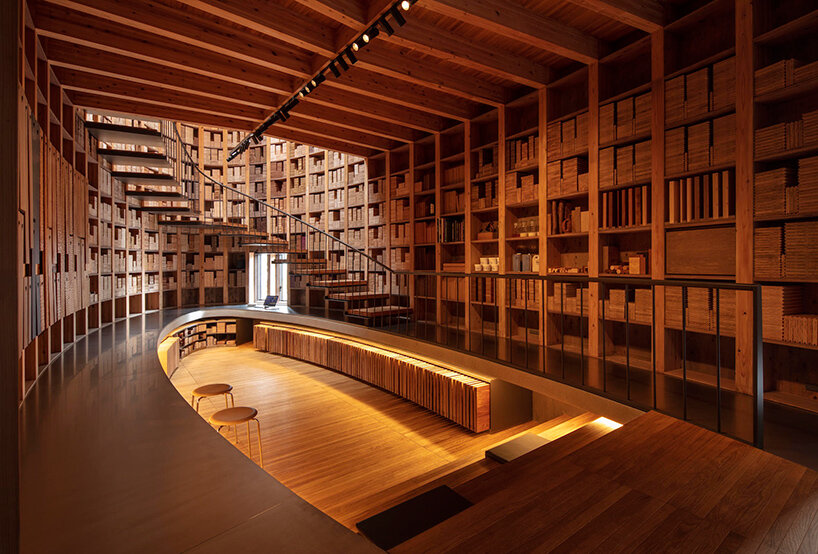 image by goto photo office / akito goto
KATORI designs its maruhon fukuoka office & showroom with an elongated oval profile. the exterior walls of the building are fabricated of japanese cedar planks from the tenryu region, seamlessly interlocked to emphasize the play of light and shadow and stained with natural plant dyes — produced from leaves, berries, and roots collected through the seasons — to enhance the visual character of the wood. the team comments: 'as time passes, we anticipate that the building will blend further into its surroundings, becoming as much a symbol of the neighborhood as an iconic old tree.'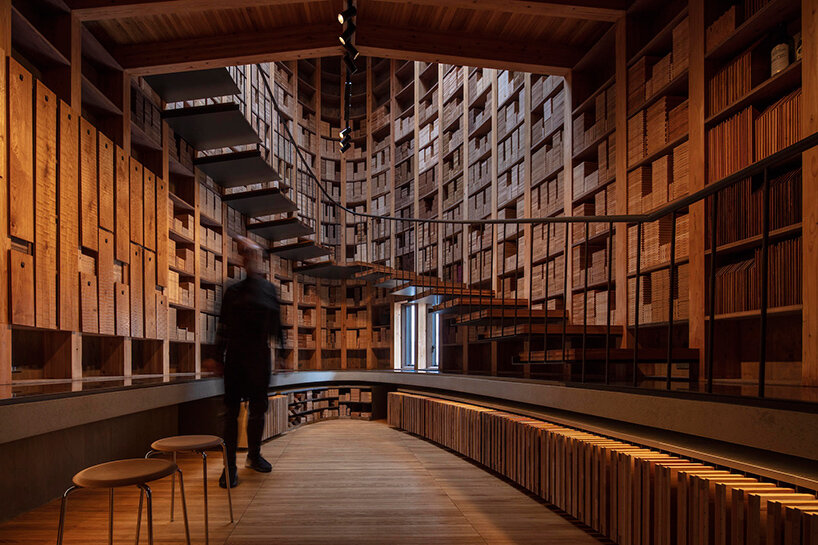 image by goto photo office / akito goto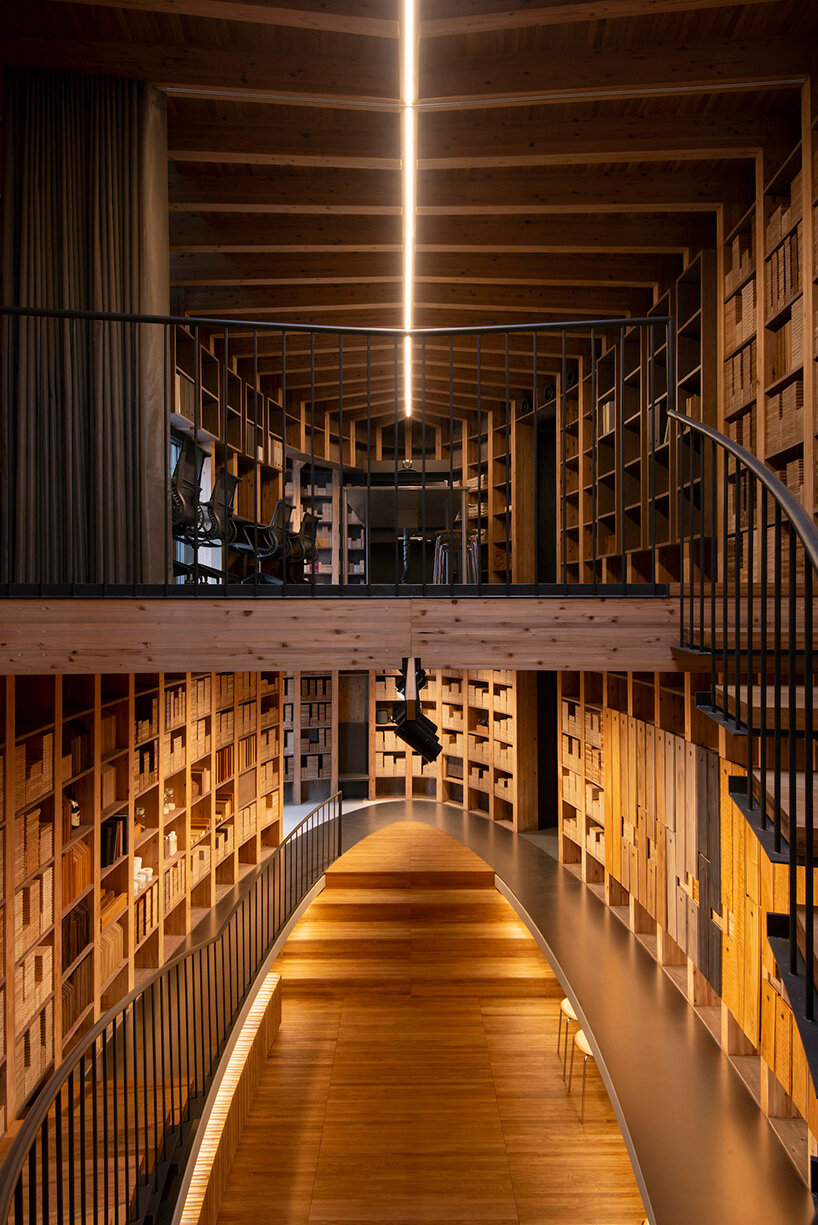 image by loop photo creative / hiroshi mizusaki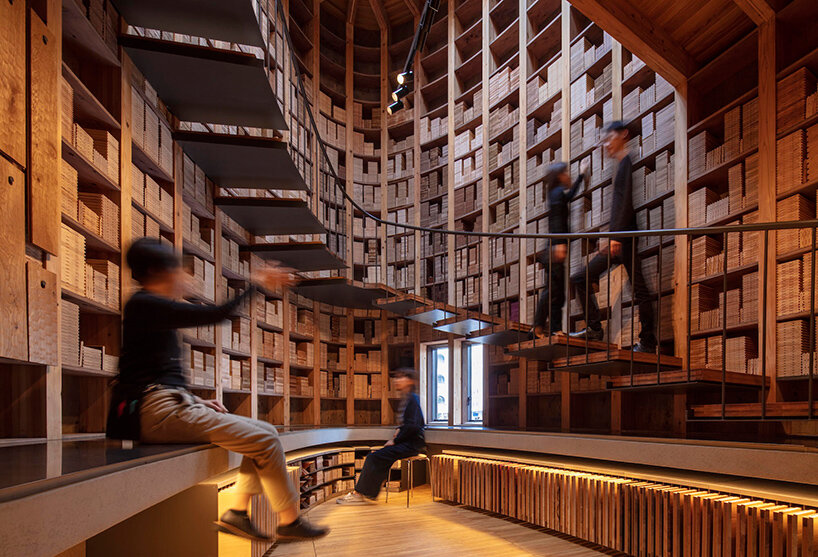 image by goto photo office / akito goto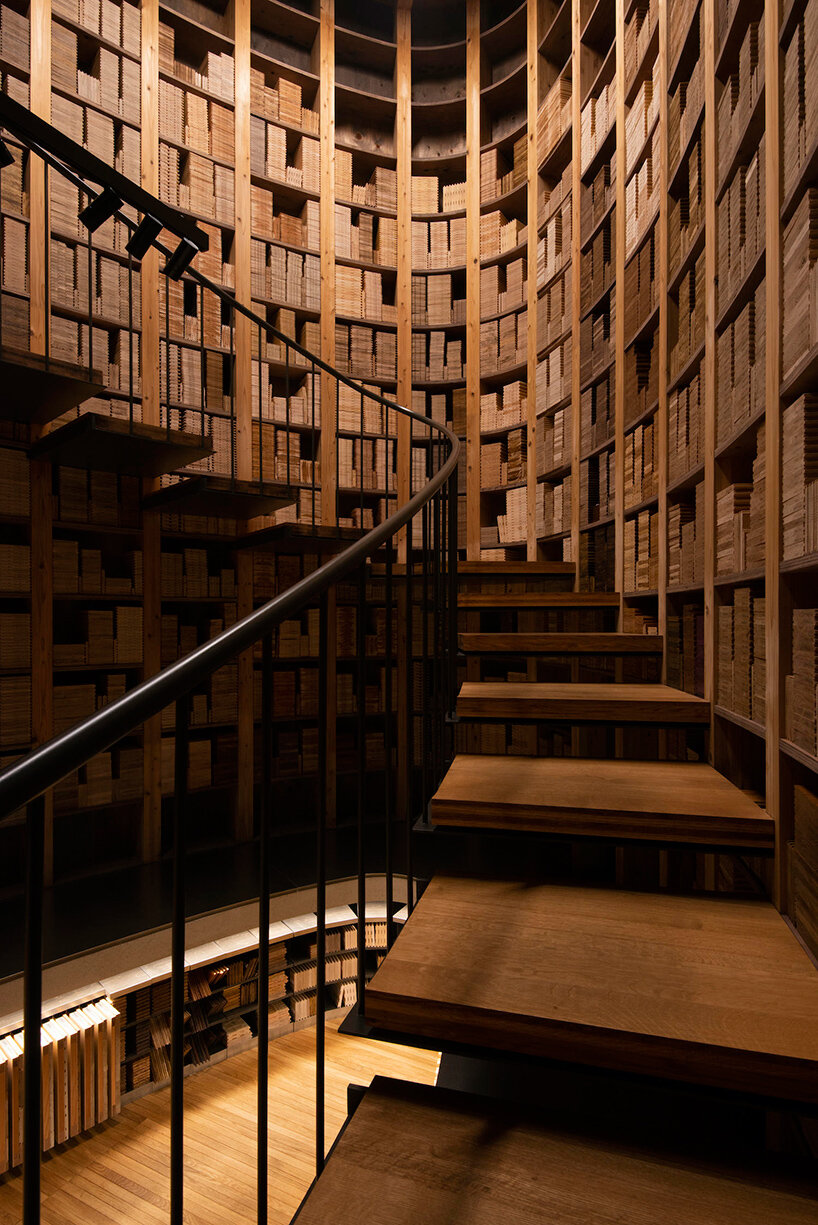 image by loop photo creative / hiroshi mizusaki