on a patch of idle farmland in inzai, japan, stands a temporary structure called 'GREEN BASE'. the project was designed by UENOA architects for a farmer that was looking for a multipurpose space for people to mingle and co-create.
images by masahiro lai arai
part of the client's brief was to design a building that is 'technically reproducible and inexpensive to make'. with this in mind, UENOA architects decided to use vinyl for the cladding material due to its lightness, transparency, and functionality. the transparency of the walls and roof allows the building to mould into the agricultural landscape rater than impose itself on it.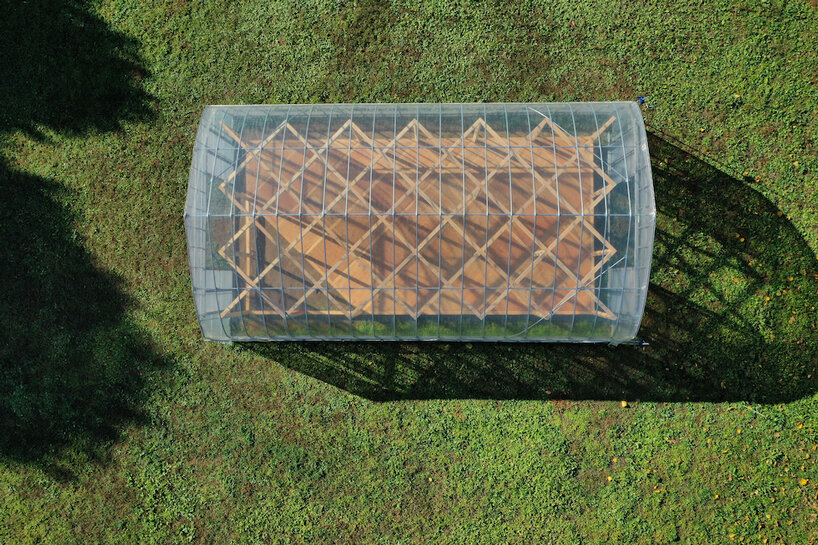 the structural frame is made using 75mm square red pine timber columns, which are arranged to maximize the 538 ft2 (50 m2) space inside. the floor is made from 24mm structural plywood and there is a grassy gap in between where the timber floor ends and where the vinyl covering begins.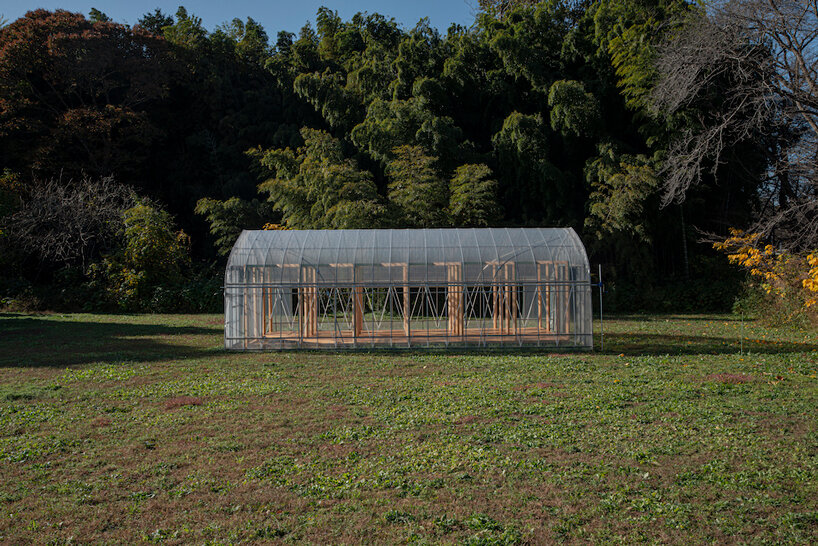 GREEN BASE is not only used as a workspace for farming, but also for cooking with vegetables harvested from the surrounding fields, holding concerts under the blue sky, and remote work in the pleasant rustle of trees. in an age where new ways of working are being questioned, how wonderful it would be to have a second place where you can express yourself,and i hope that green base can be a prototype for this.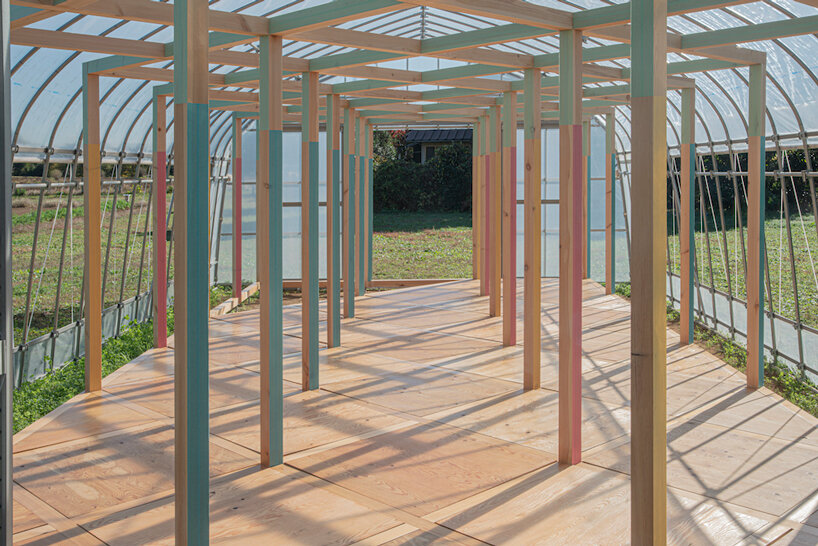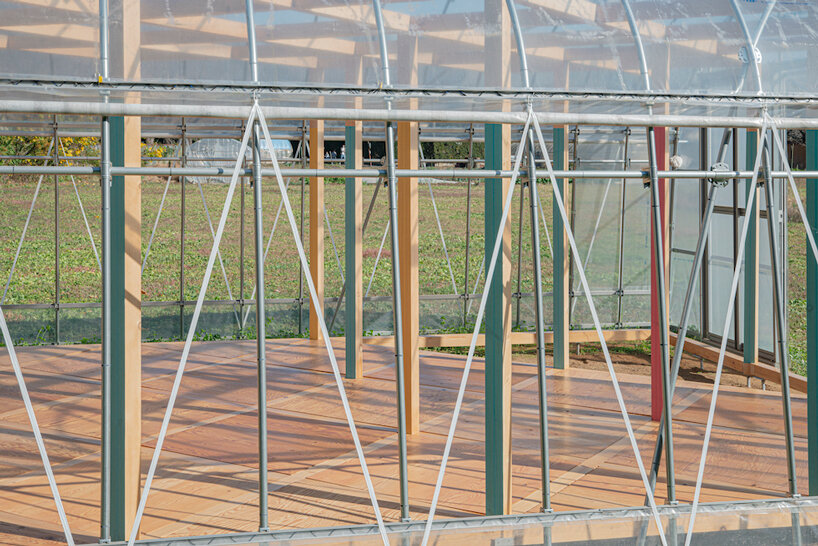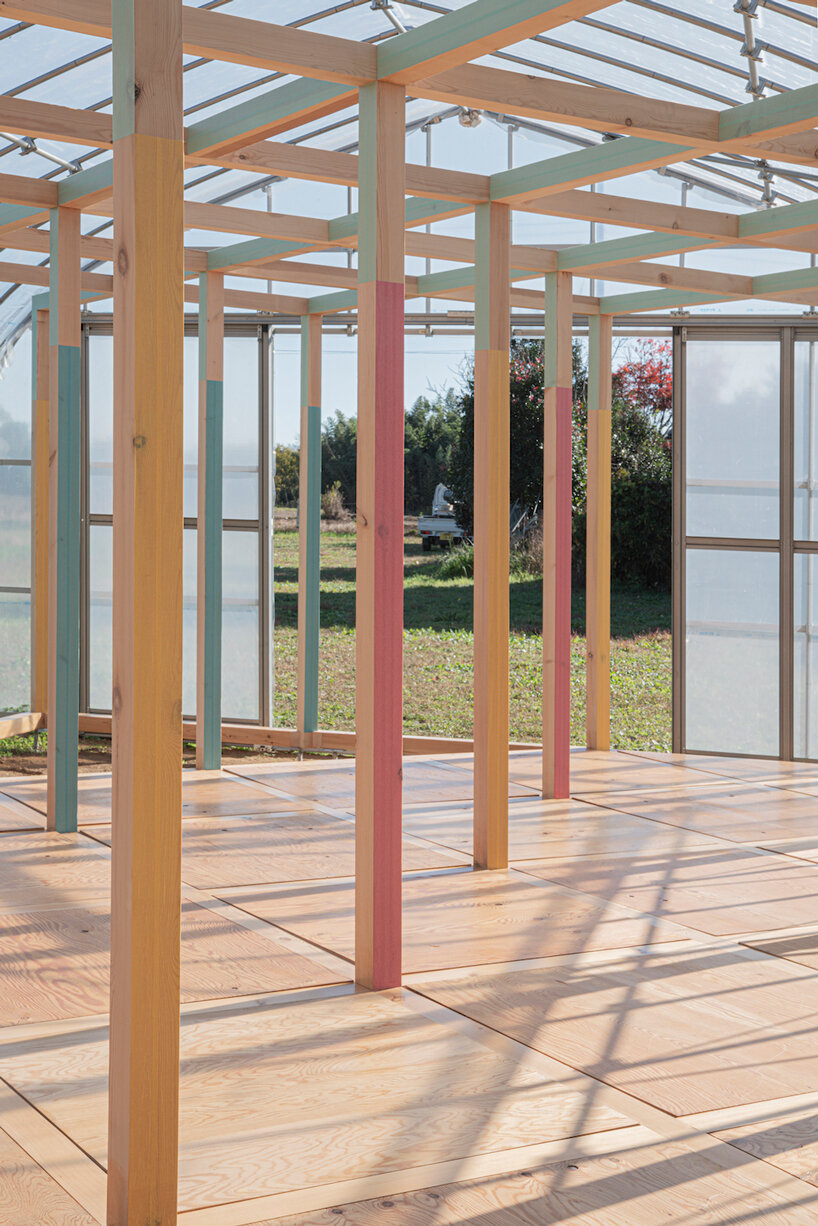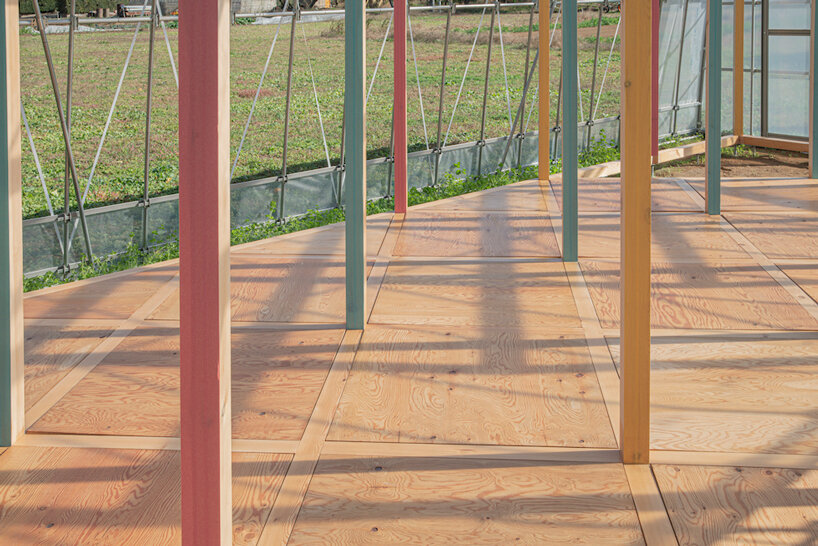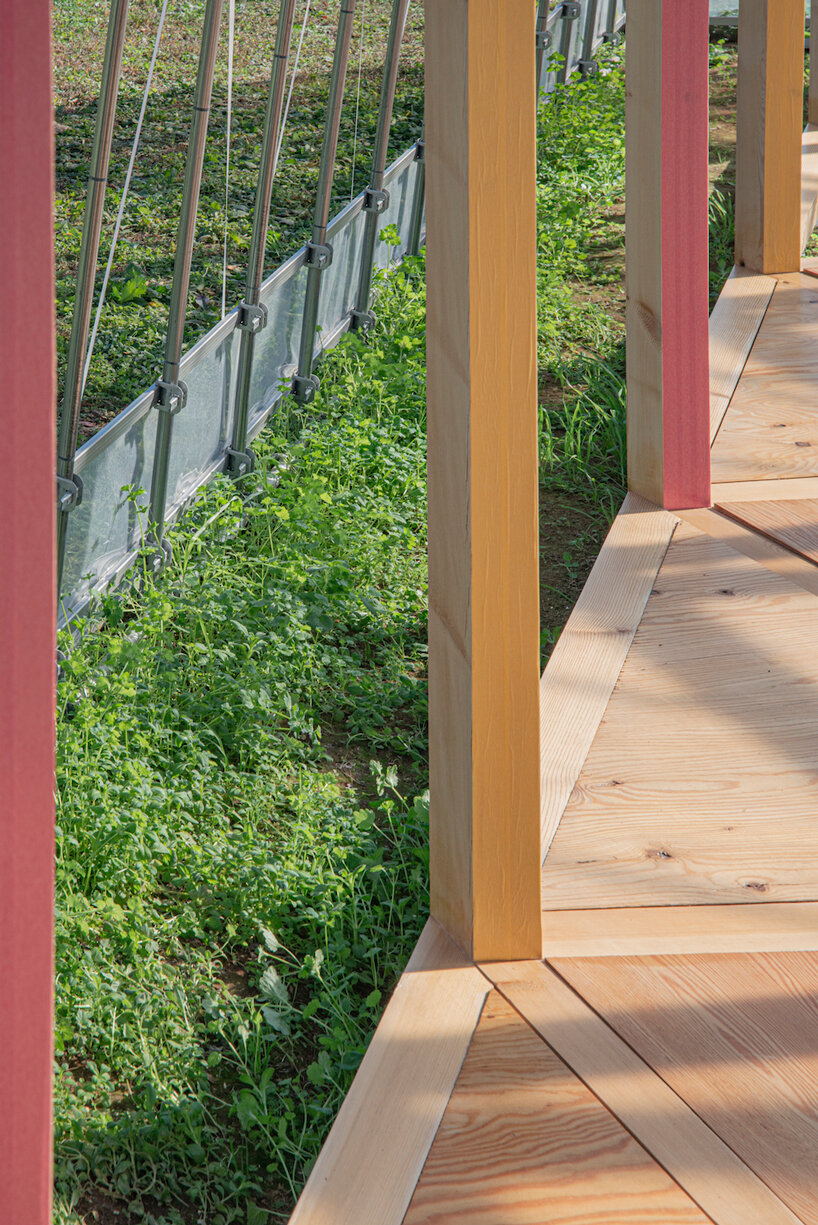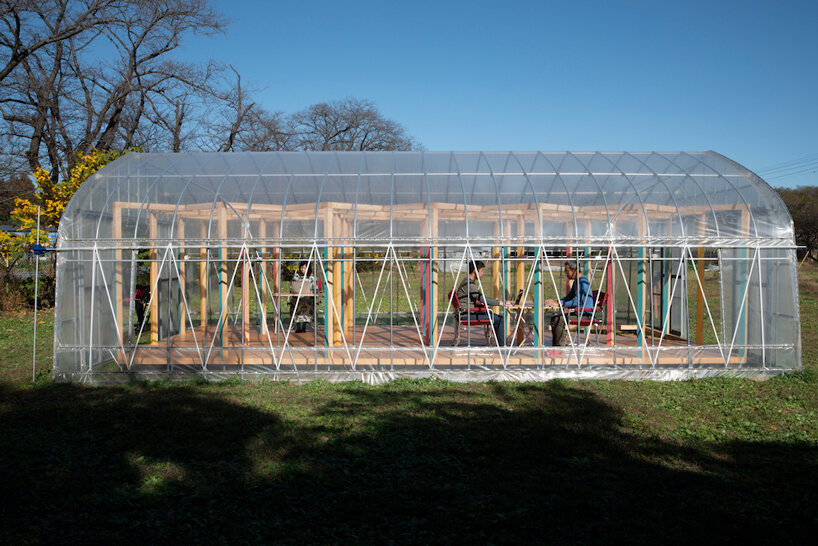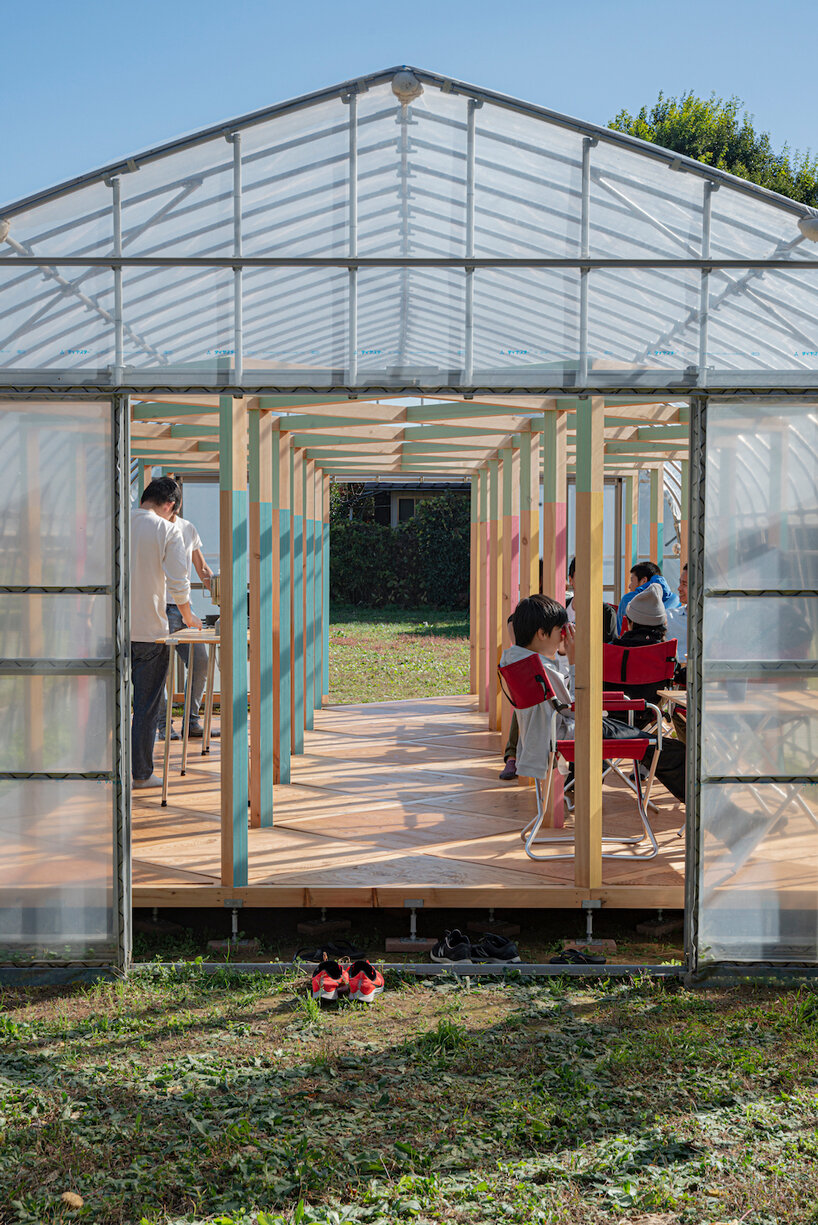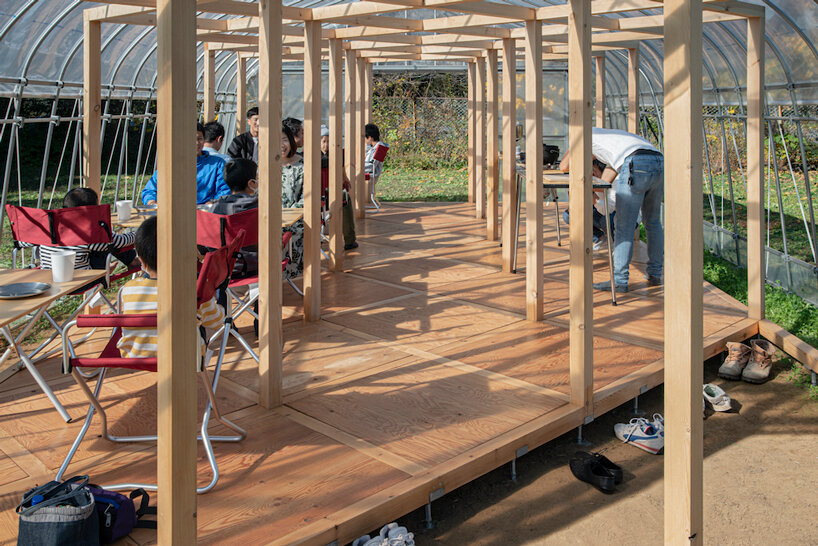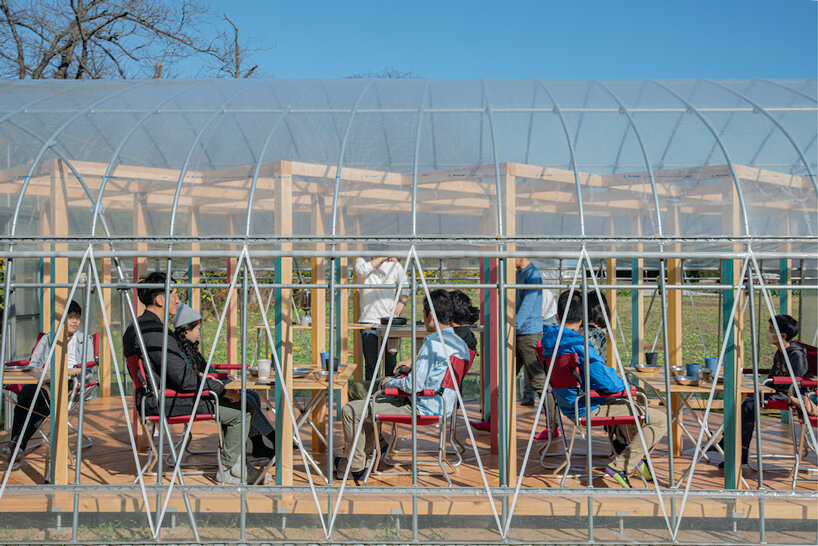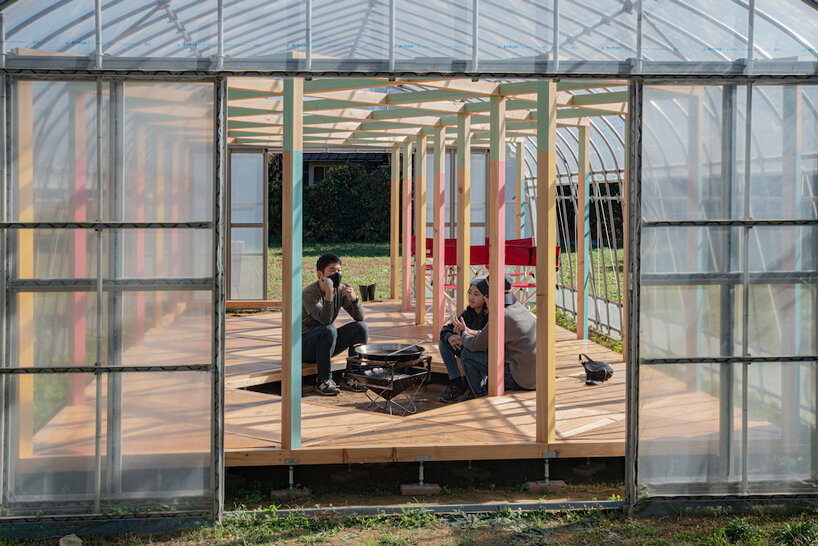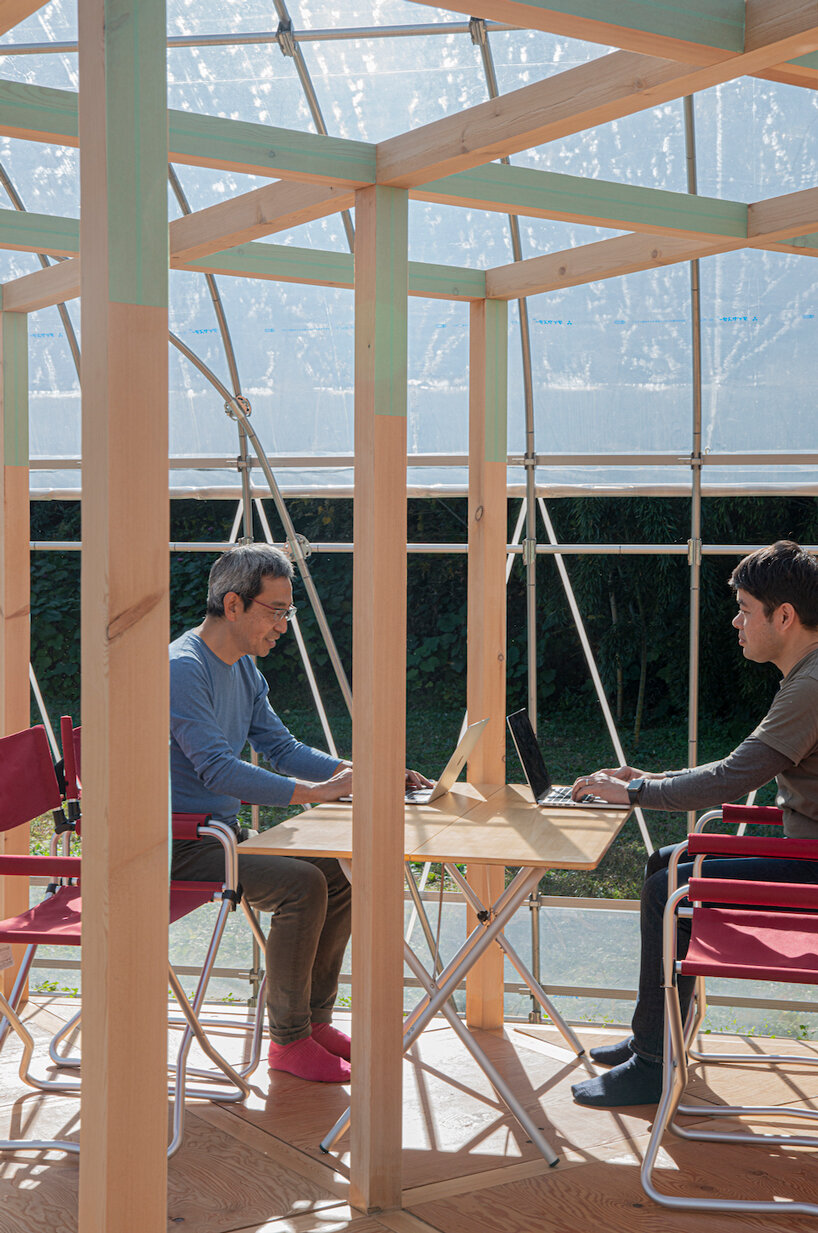 project info:
project name: GREEN BASE
location: inzai, chiba prefecture, japan
client: collaboworks / ryuta nakamura
architecture firm: UENOA architects / yoshinori hasegawa + fumie horikoshi
built area: 538 ft2 (50 m2)
completion year: 2020
structure: timber and steel
photography: masahiro lai arai