massimo de carlo is set to open a new gallery space in paris designed by japanese architect kengo kuma in collaboration with PiM.studio architects. opening on february 9, 2021, the gallery is titled 'massimo de carlo pièce unique' and intends to offer a flexible, dynamic, and unpredictable program of single-work exhibitions, visible day and night through a glazed façade.
all images by delfino sisto legnani and piercarlo quecchia | courtesy MASSIMODECARLO
'massimo de carlo pièce unique', which already has its own dedicated instagram account, is the gallery's sixth space to date, following two venues in milan, one in london, one in hong kong, and a virtual destination known as 'VSpace'. for its latest venture, the gallery tasked kengo kuma and PiM.studio architects with renovating a historical building at 57 rue de turenne in paris' 3rd arrondissement.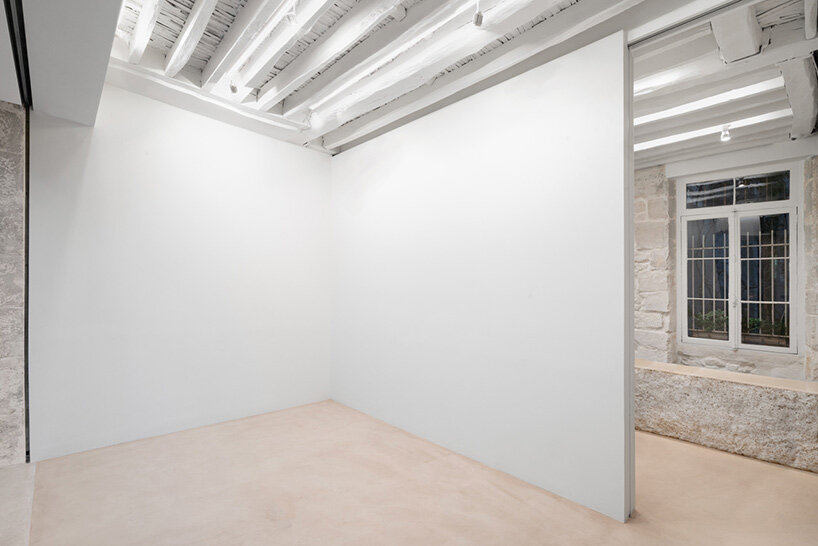 floor-to-ceiling glazing has been used to showcase the gallery's interior, while white walls divide the spaces within. exposed stone surfaces are a reminder of the building's significant history. the space was previously known as 'galerie pièce unique' — a gallery opened by lucio amelio in 1989. 'massimo de carlo pièce unique will respect and recast into the 21st century the legacy of this historical project renewing the original idea, infusing a new perspective, and proposing an alternative exhibition model for the art system,' says the gallery, who has acquired the brand 'pièce unique'.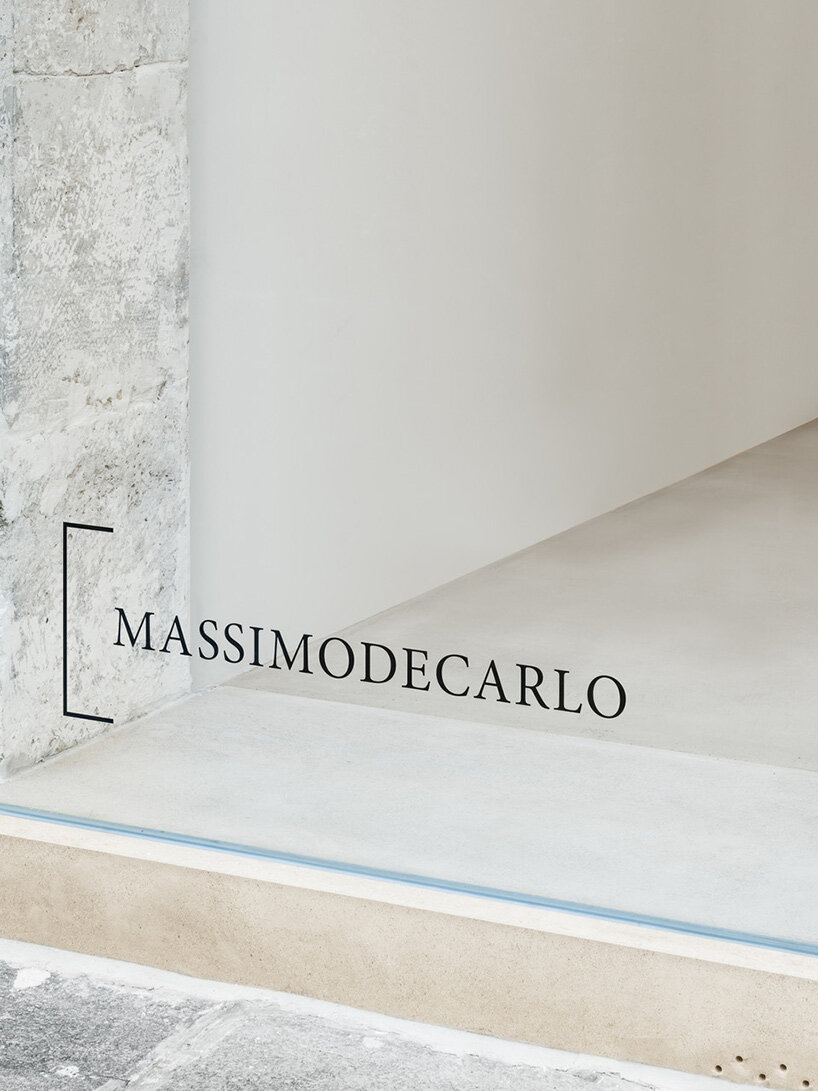 'massimo de carlo pièce unique' opens with the first solo exhibition in paris by acclaimed los angeles-based artist kaari upson that premières a brand new work titled 'clay baby (m.l.)'. the exhibition offers a glimpse inside upson's world, and gives the gallery the opportunity to enhance new conversations between the viewer and the artwork. the space opens on february 9, 2021.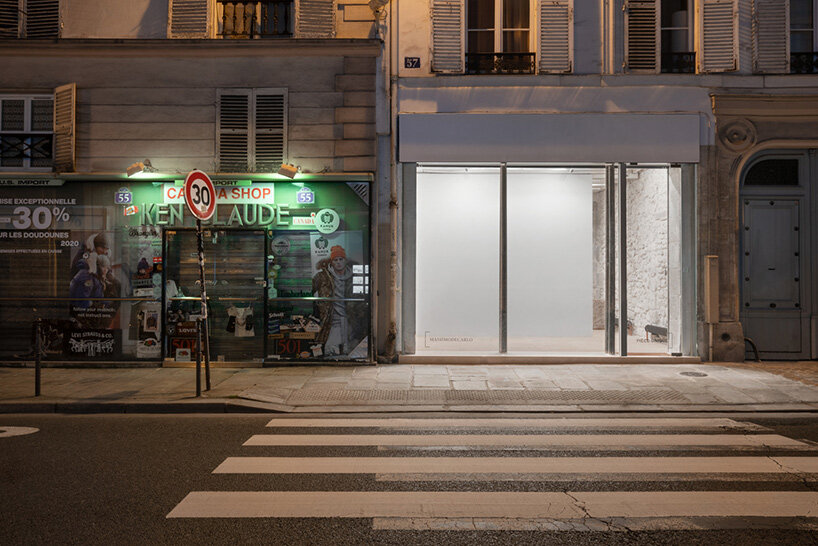 project info:
name: massimo de carlo pièce unique
location: 57 rue de turenne, paris, france
architect: kengo kuma and associates (KKAA) with PiM.studio architects
opening project: kaari upson (from february 9, 2021)
philip stevens I designboom
feb 03, 2021