J&A and sepanta design have collaborated in the interior design of chengdu's first fully-automatic unmanned metro line. dubbed chengdu metro line 9 phase I, the project covers approximately 22 kilometers running southeast to northwest and includes 13 underground stations designed to entirely change people's expectations of what metro stations can offer them.
images by CHAPA
'our main aim in the design of chengdu metro stations was to provoke emotions,' said reza esmaeeli, founder of sepanta design and design director at chetwoods architects. 'there are some metro stations around the world that do that, but not many. metro stations in central moscow are a great example of how to take the design to another level and go beyond the functional and regulatory requirements. chengdu metro stations are not going to be merely points of transit. they are going to be memorable spaces that offer their passengers an artistic and futuristic expression of their own culture.'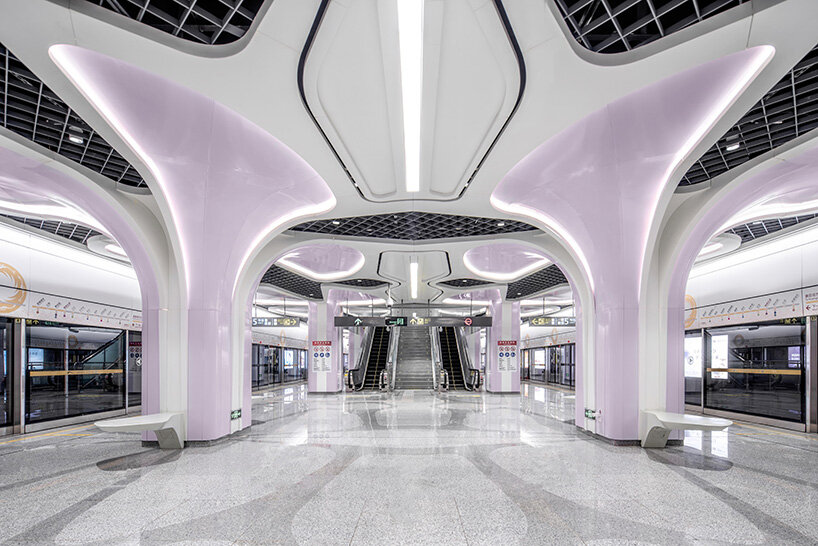 when designing the chengdu metro stations, J&A and sepanta design were inspired by the culture and the artistry of sichuan silk and embroidery. through its interior design they aimed to reflect chengdu's progressive and creative spirit. the result is an abstract interpretation of the embroidery techniques, featuring continuous movements of lines that interweave, creating nodes, patterns and textures.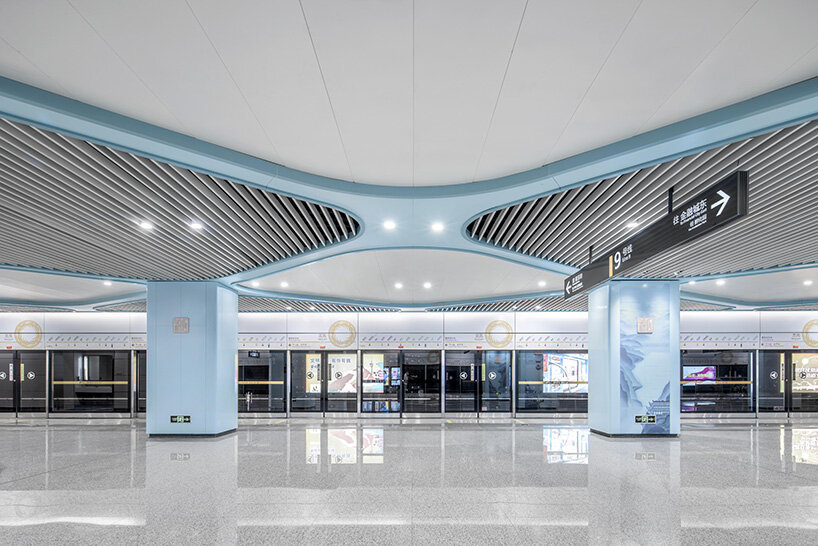 the 13 stations were divided in two categories — feature stations and standard artistic stations. the feature stations have a unique concept and reflect their local environment while the standard ones follow the same design with a few local elements differentiating them. each feature station has a different sub-theme based on its location, which is explored and defined by use of its own color palette, featured zones, bespoke furniture, special activities and choice of materials.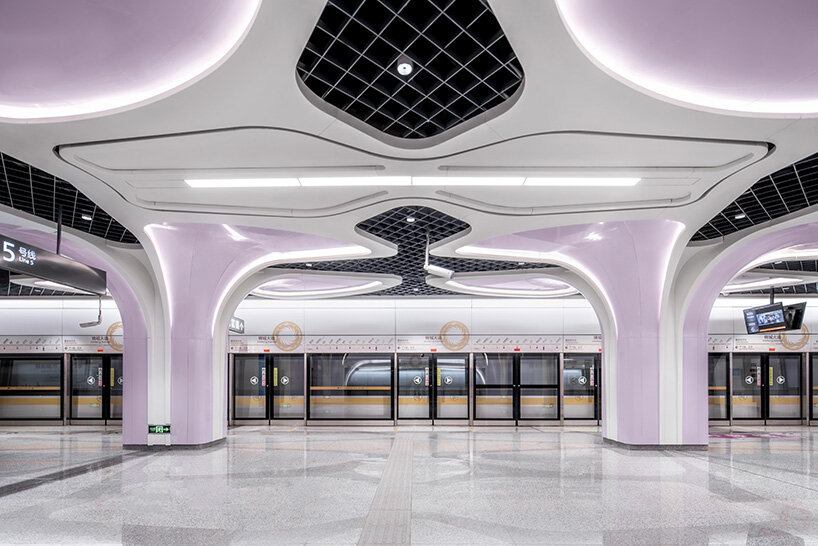 overall, sepanta and J&A design wanted to create design concepts that were fully inclusive and that all the conceptual and functional elements would come together under one organizational form.