john pawson has collaborated with thomas ford & partners on the landmark restoration of a church in east london that has hosted live music by coldplay, ed sheeran, and emeli sandé — among others. the project, which took two years to complete, re-imagines 'st. john at hackney church' as both a place of worship, and a venue for arts and events. the design team sought to create a 'cathedral of creativity', where architecture and people can come together for both sacred and secular reasons.
all images by gilbert mccarragher
the project is the first UK church by john pawson, who worked alongside architecture firm thomas ford & partners and rooff ltd as contractor. the restoration reconnects the church's georgian spaces with their original architectural language, adding a new oak interior, two chapels and a font, altar, lectern, and processional cross designed by pawson. the work also included installation of a new PA system, the restoration of many precious heritage assets, and the creation of a new brand by london studio OMSE.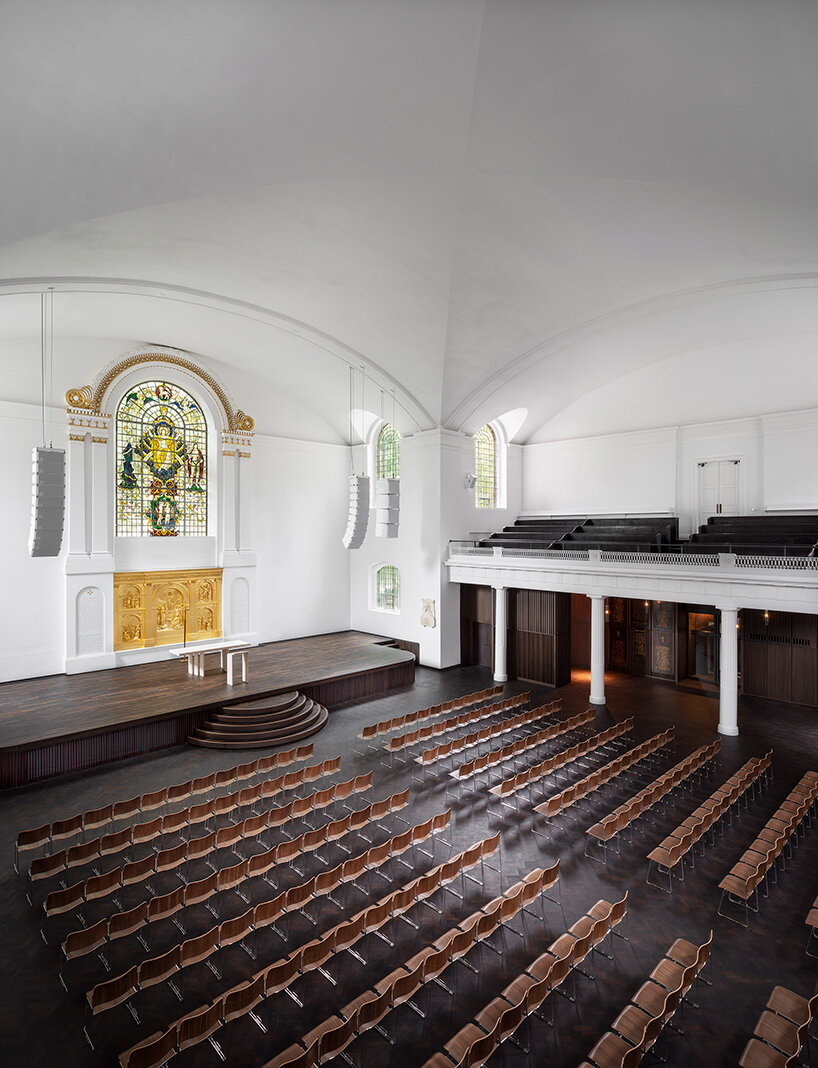 as an important aspect of the design, new architectural elements — distinct from the existing fabric of the church interior, but relating to the existing timber pews and organ — have been used to define the different spaces and functions. 'as a designer, it is my belief that such creativity is stimulated and fostered both by the detail of a physical environment and by the character of its atmosphere,' explains john pawson. 'I have used new architectural elements to define the different spaces and functions within the body of the church. these elements incorporate much needed storage, whilst also providing a framework for an integrated approach to lighting, acoustic and heating, clearing and simplifying the visual field.'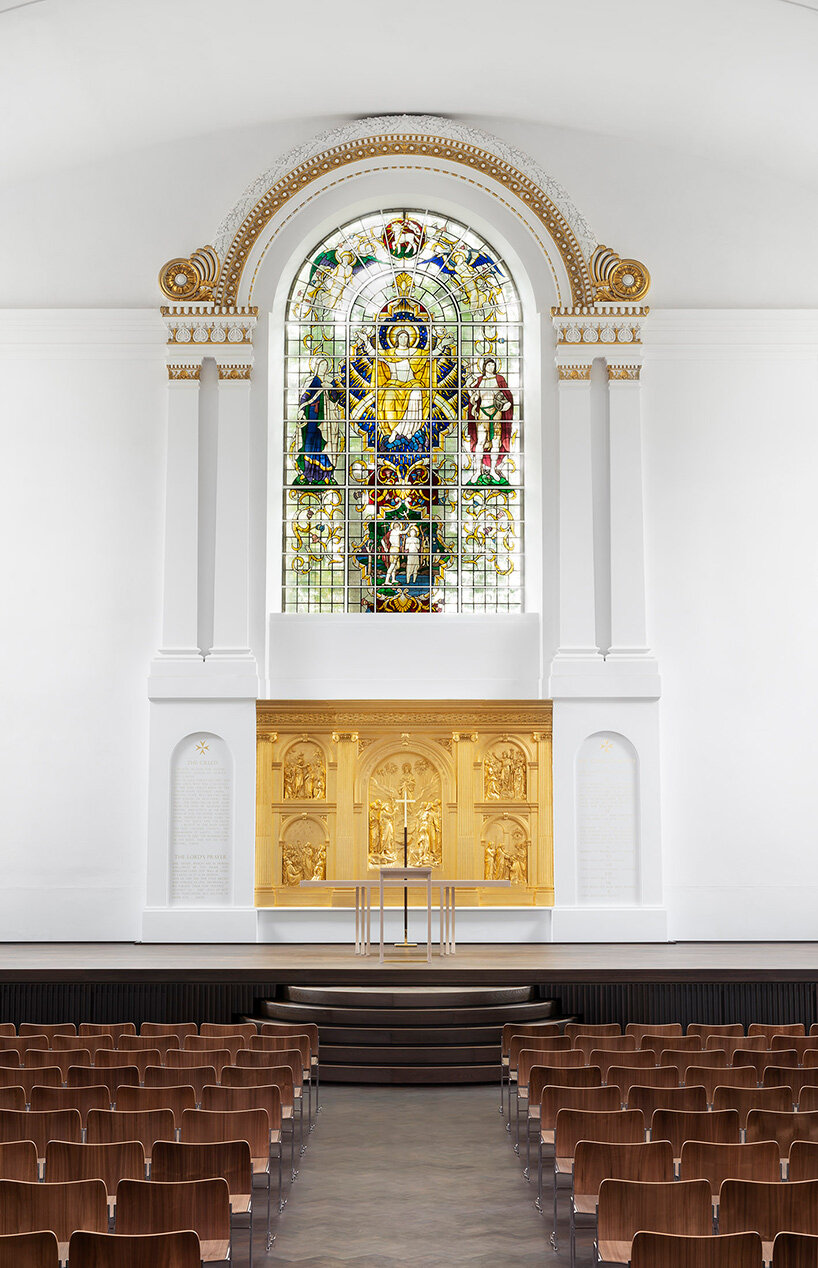 'the completed work at st john's is a wonderful mixture of simplicity and complexity, of art and artifice,' adds clive england, partner, thomas ford & partners. 'behind the simple appearance of the main spaces lies a remarkable range of thought, design, detailing, traditional craftsmanship, and technology. ultimately, every architectural project is about people, and we wish the church and local community every possible success in their use of the vibrant new building that we have created together over the past four years.' see other projects by john pawson on designboom here, including another church restoration in germany.