imagine having a deep tissue massage at your disposal 24/7? that's exacty what kraftgun promises with this massage therapy gun called 'force'. designed by seoul-based studio, (acasso), the product offers powerful, noise-free performance in a sleek compact package. 
images by (acasso)
back in early 2019, kraftgun commissioned (acasso) to create the industrial design and packaging for its already top-selling massage gun. next followed over a year of development, in which (acasso) translated the masculine character of the kraftgun brand into a bold and ergonomic design.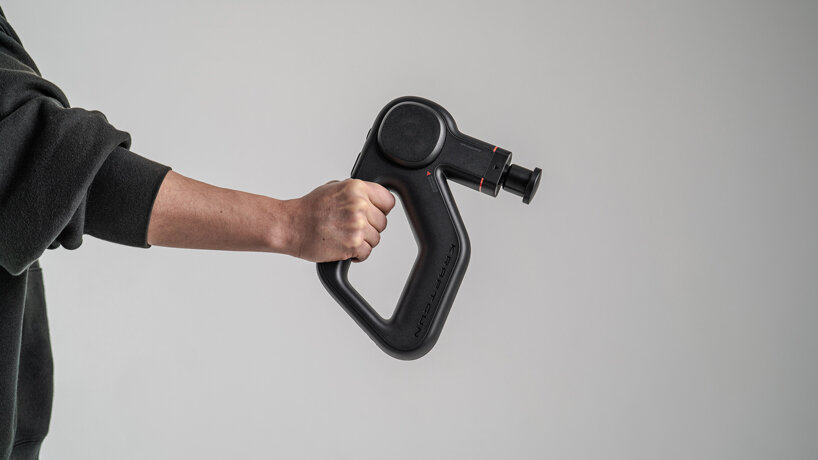 force reaches the deepest muscle layers
the massage gun is characterized by its rounded edges, which make it easier to handle at any angle while not compromising on aesthetics. the powerful brushless 24V motor is subtly exposed by a dark-tinted translucent polycarbonate cover – a design element inspired by the transparent engine covers of some italian supercars.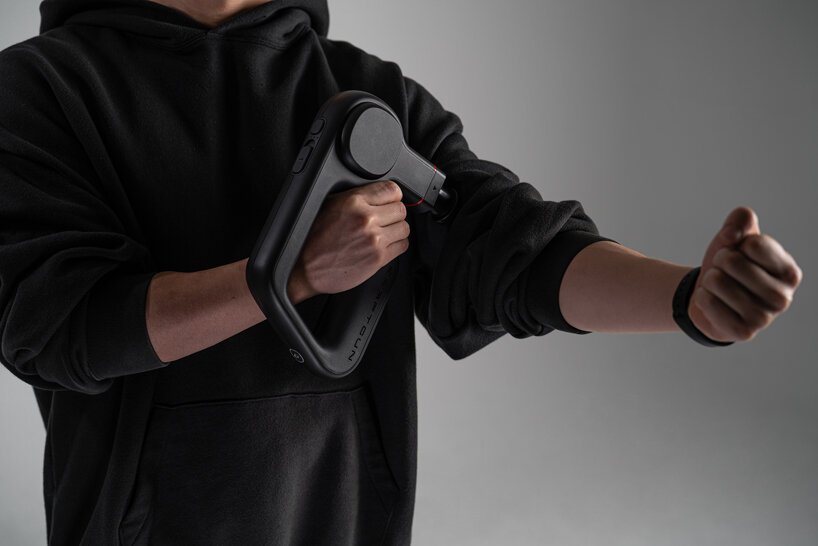 force is designed to speed up muscle growth and recovery
force weighs 2.2 lbs (1 kg) and can last up to 3.5 hours on a single charge. other features include a 250W motor, a stall force of 66-80lbs (~30-36kg), 1800 – 2400 revolutions per minute, three speed settings, and over 10,000 hours long life-span. the product retails at $469 USD and you can find out more on kraftgun's website here.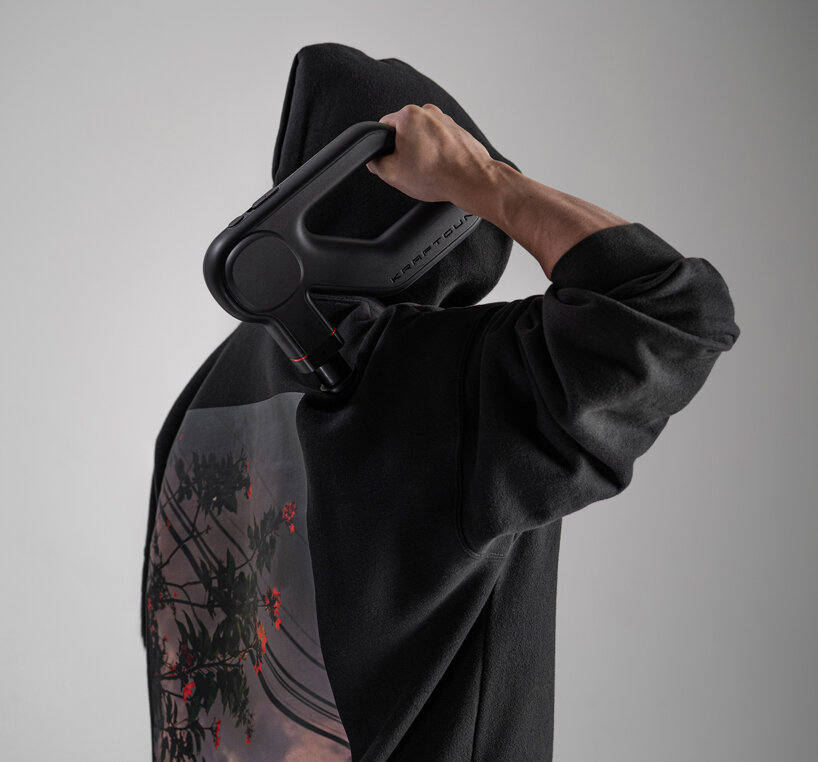 the large handle makes force easy to hold at any angle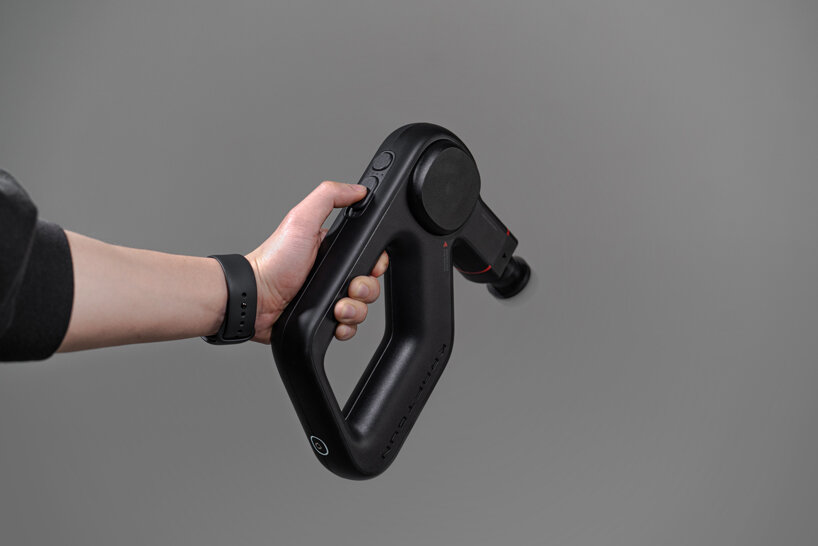 force can last up to 3.5 hours on a single charge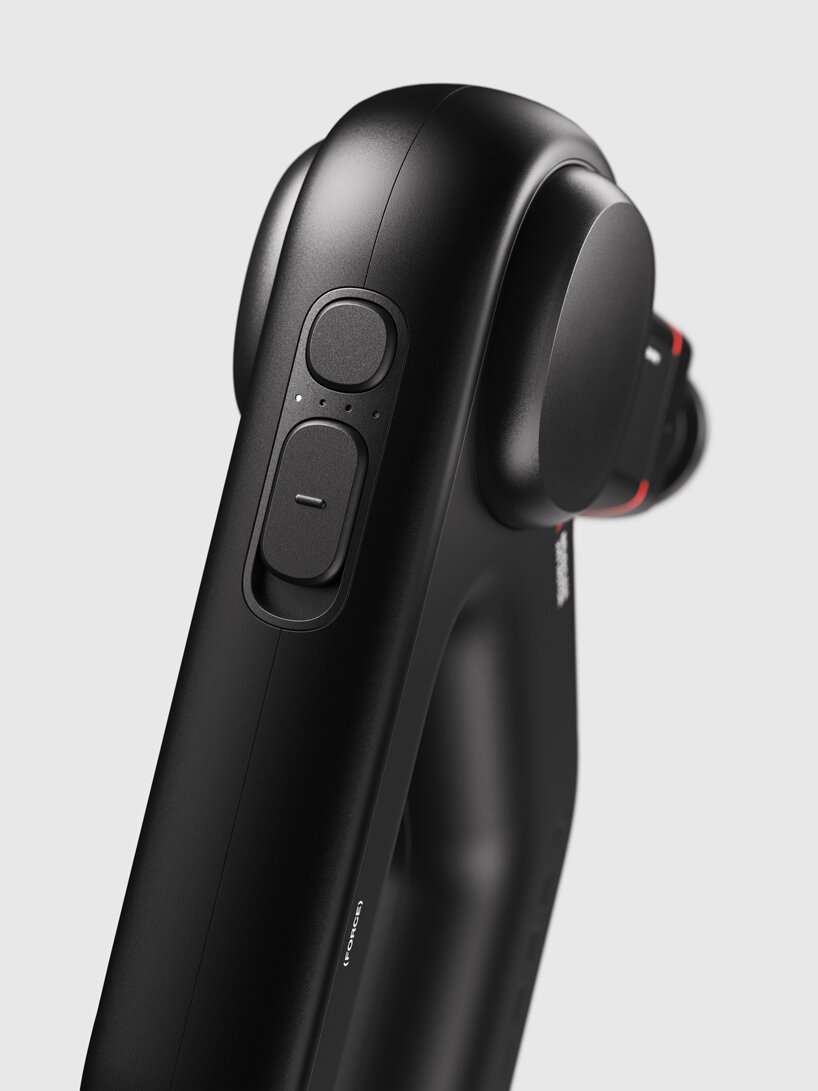 choose from three speed settings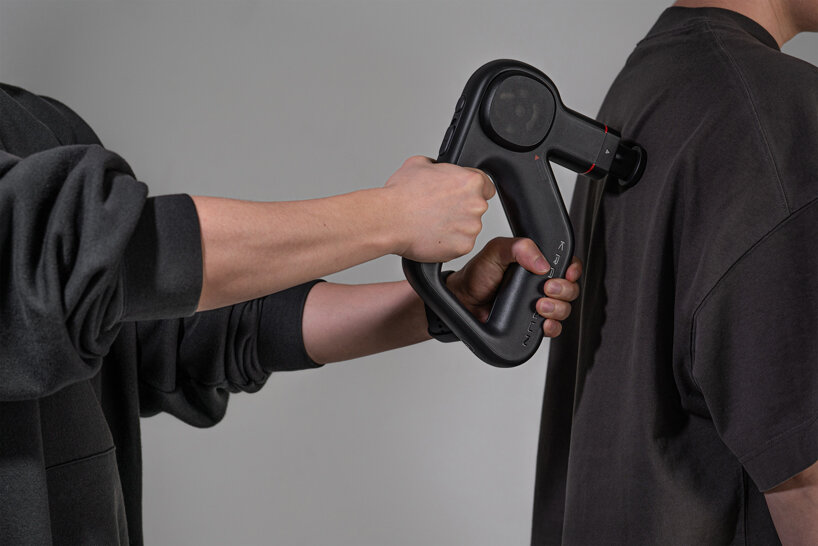 pinpoint muscle knots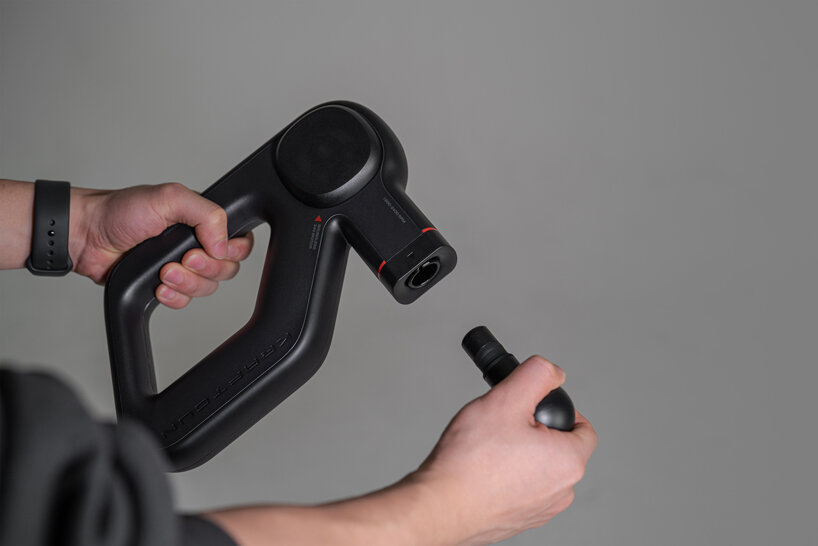 force weighs just 2.2 lbs (1 kg)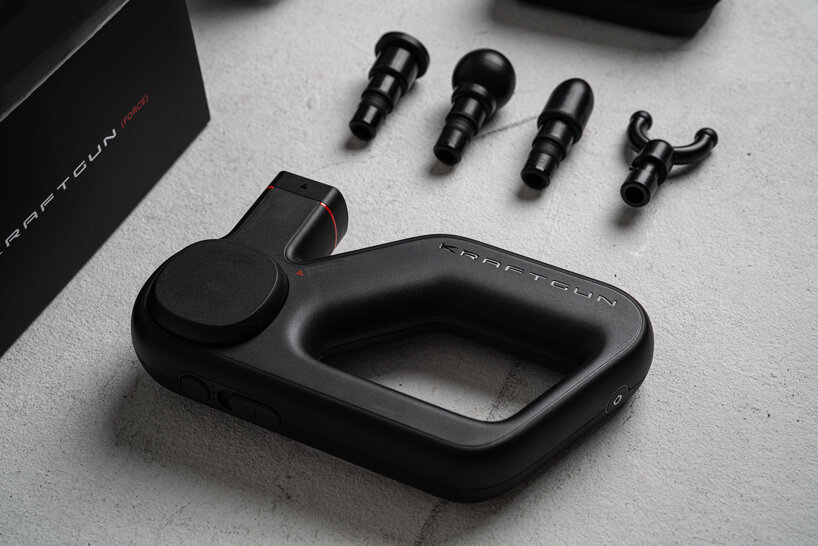 force comes with four different attachments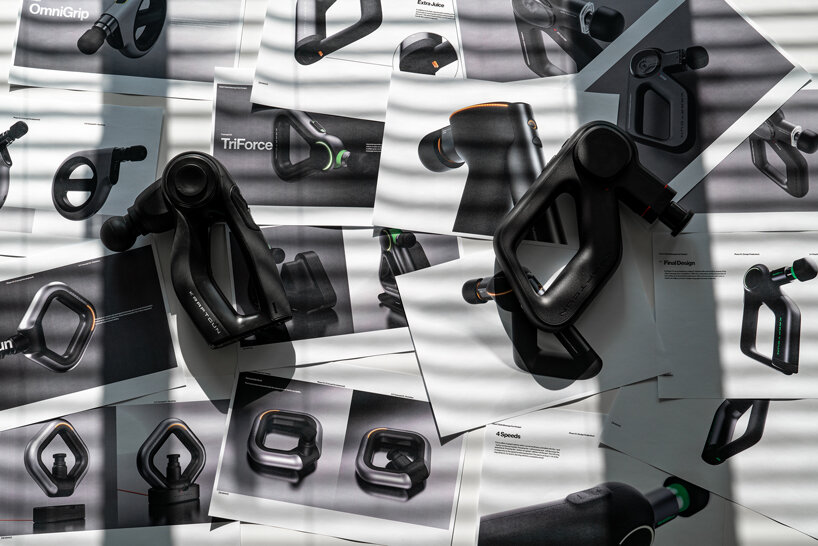 development
project info:
project name: force 
client: kraftgun
design: (acasso)
year: 2020