nathan myhrvold spent one and a half years building an incredibly complex camera to take these images of snowflakes — thought to be the highest resolution snowflake photos ever captured. myhrvold was chief technology officer of microsoft until he retired from the company in 1999 to pursue his other long-held passions — science, cooking, and photography. in fact, while working at microsoft, myhrvold took a leave of absence to earn his culinary diploma from école de cuisine la varenne in france.
ice queen | image © nathan myhrvold / modernist cuisine gallery
after founding food innovation lab modernist cuisine, myhrvold has since authored a number of cooking books with photography an integral element of each publication. over the years, myhrvold and his team developed innovative photography techniques and built custom equipment to capture food in new, unexpected ways — such as cutaway views of cooking equipment and stacked-focus supermacro close-ups.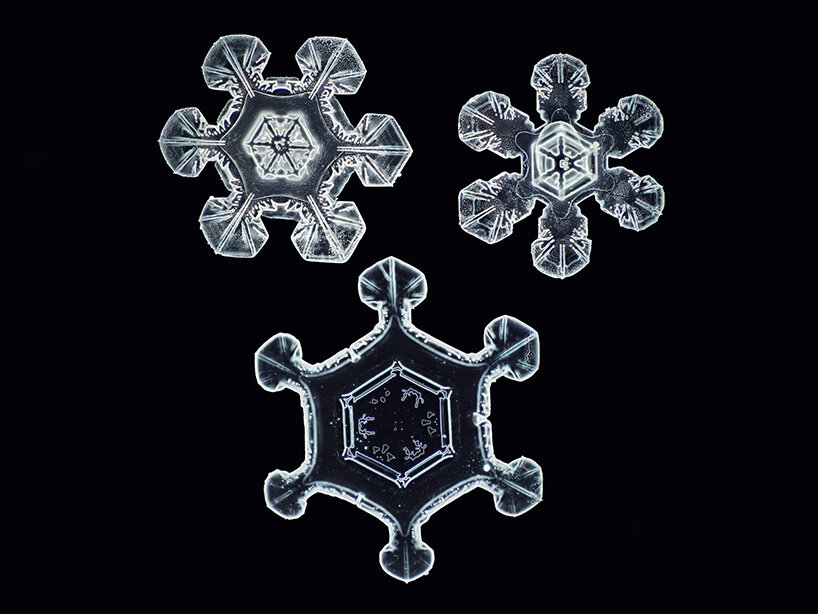 no two alike | image © nathan myhrvold / modernist cuisine gallery
informed by these experiences, myhrvold has now developed a technique for photographing the crystal structure of snowflakes with incredible clarity and detail. the technique involves using pulsing LED lights to reduce the heat they put out and increase the speed at which myhrvold can capture the image. along with this method, he works with a custom built camera that is the highest-resolution snowflake camera in the world.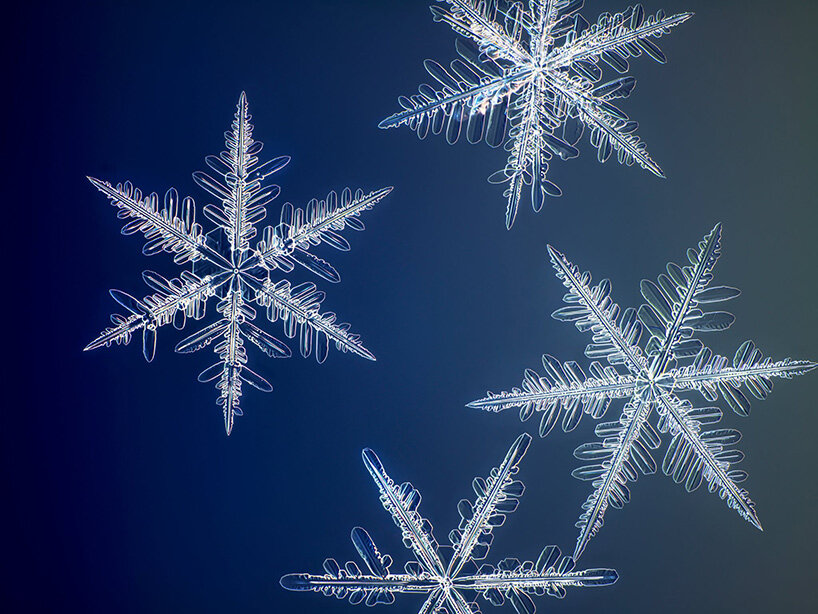 yellowknife flurry | image © nathan myhrvold / modernist cuisine gallery
'snowflakes are a great example of hidden beauty,' says nathan myhrvold. 'water, which is an incredibly familiar thing to all of us, is quite unfamiliar when you see it in this different view. the intricate beauty of snowflakes is derived from their crystal structure, which is a direct reflection of the microscopic aspects of the water molecule.' read more about myhrvold's work on the modernist cuisine website, where prints of the photographs are available to purchase.
project info:
titles: ice queen, no two alike, yellowknife flurry
photography: nathan myhrvold
company: modernist cuisine

philip stevens I designboom
jan 27, 2021