on a vacant lot in chiang mai, thailand, architectural firm sher maker has designed their own studio. the team collaborated with experienced craftsmen to study the possibilities of construction and experiment with different materials, in order to create a workspace that is both functional and aesthetically pleasing, while it helps the team concentrate and get inspired.  
all images courtesy of sher maker
the site was originally a vacant lot with a giant acacia tree that covered the area almost entirely. using old wood and steel frames, sher maker built the workspace under a simple gable roof. the interior is divided into 2 floors, containing 3-4 units of workrooms. the area under the eaves across from the studio is set up as a workshop station for material testing and construction work, while it can also be used as a lunch area.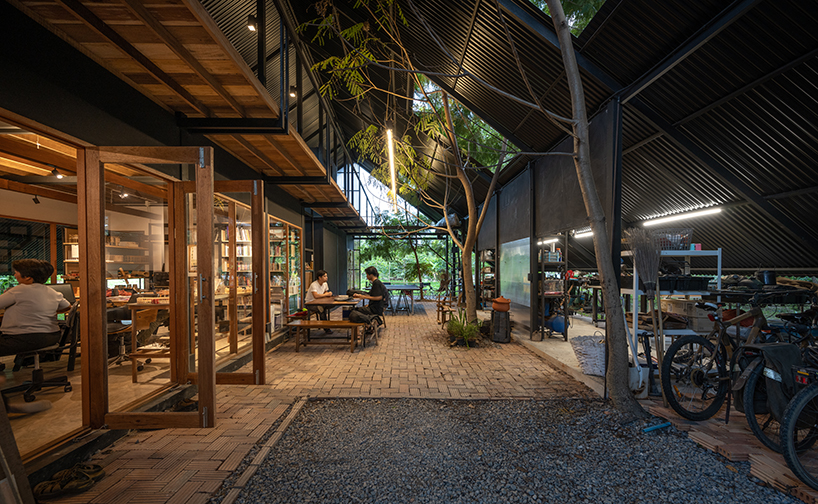 the tip of the roof was dropped across the ground, floating vaguely above the original surface. it serves both to concentrate the studio user and conceal the interior space from external distractions. some parts of the roofing were cut open to allow pre-existing plants to grow normally. the foyer floor is constructed with local materials that are easy to find, including brick and gravel to reduce the joints between the existing floor and new buildings.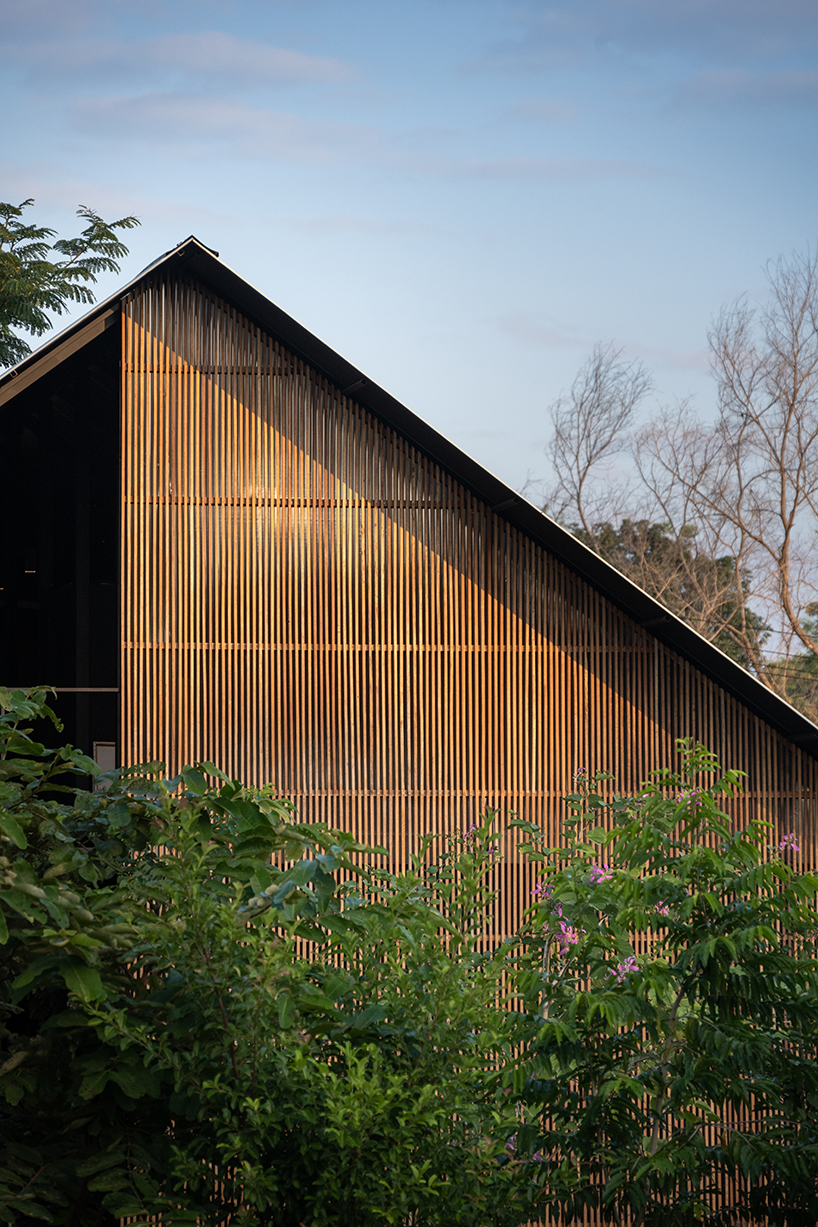 the project seeks to eliminate the division of internal and external areas, blending them together as one. in this way, the natural sounds and temperatures of the seasons, or even the branches and the fallen leaves, almost become the same as the interior of the hall.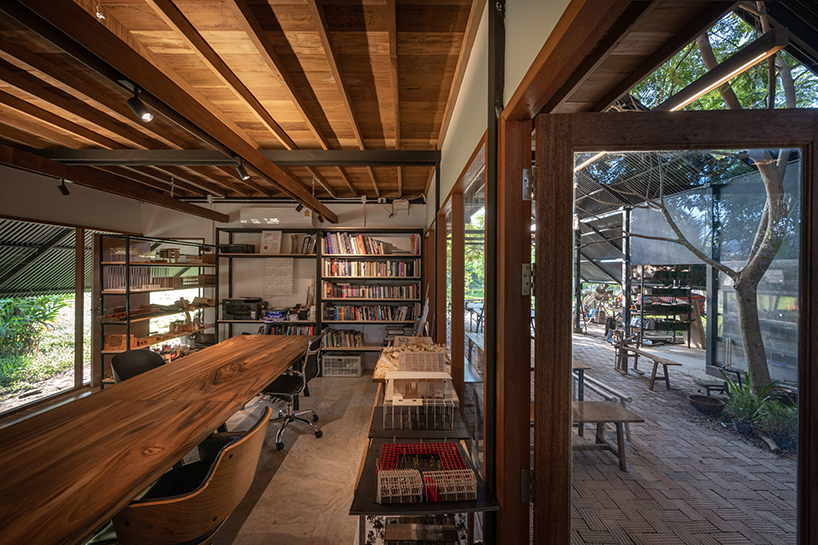 'during the design and construction of this building, we had no idea what exact architectural language or shape was being formed' the sher maker team shares. 'it was a building with many limitations and pitfalls, but when it was completed and in use for almost a year, it became a real part of our daily lives' they add.