heatherwick studio has proposed designs for a pair of light-filled residential towers in vancouver, its first high-rise project in canada. containing 401 units, the two structures, which will top out at heights of 105 and 117 meters (345 and 384 feet), are united by a five-storey mixed-used podium. if approved for construction, the site would also include commercial facilities as part of a publicly-accessible ground level plaza intended for community engagement.
commissioned by bosa properties and kingswood properties in partnership, heatherwick studio's concept aims to bring a new level of global design excellence to vancouver. currently known as '1700 alberni', the development forms part of a rezoning application that is currently available to view on shape your city, an online platform for vancouver residents to share their ideas and feedback.
image by secchi smith for heatherwick studio
the project is inspired by trees, with the roots having a direct relationship with each part of the entire tree. the development is shaped to ensure that the podium and street have plenty of natural light, a gesture that allows the podium to host abundant plant life — transforming the structure into a 'green mountain'. a plaza, which connects to the street, is found within this space. finally, a series of vertical structural blades run from the street's edge to the top of the towers, uniting the scheme while ensuring a more human-scale.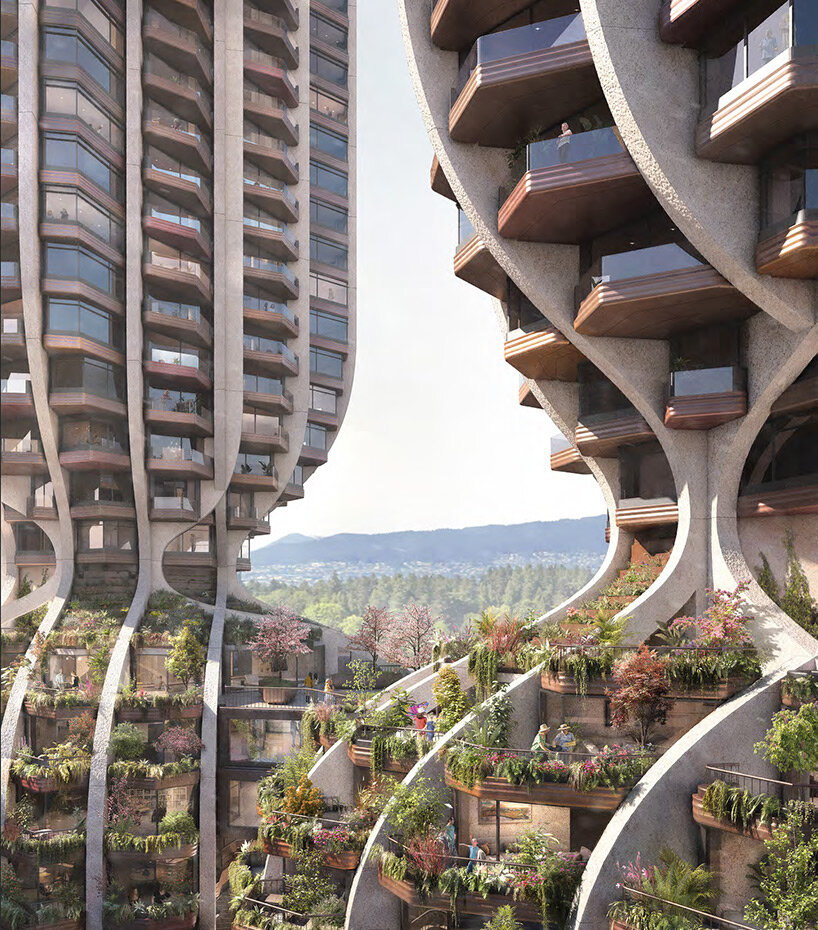 image by secchi smith for heatherwick studio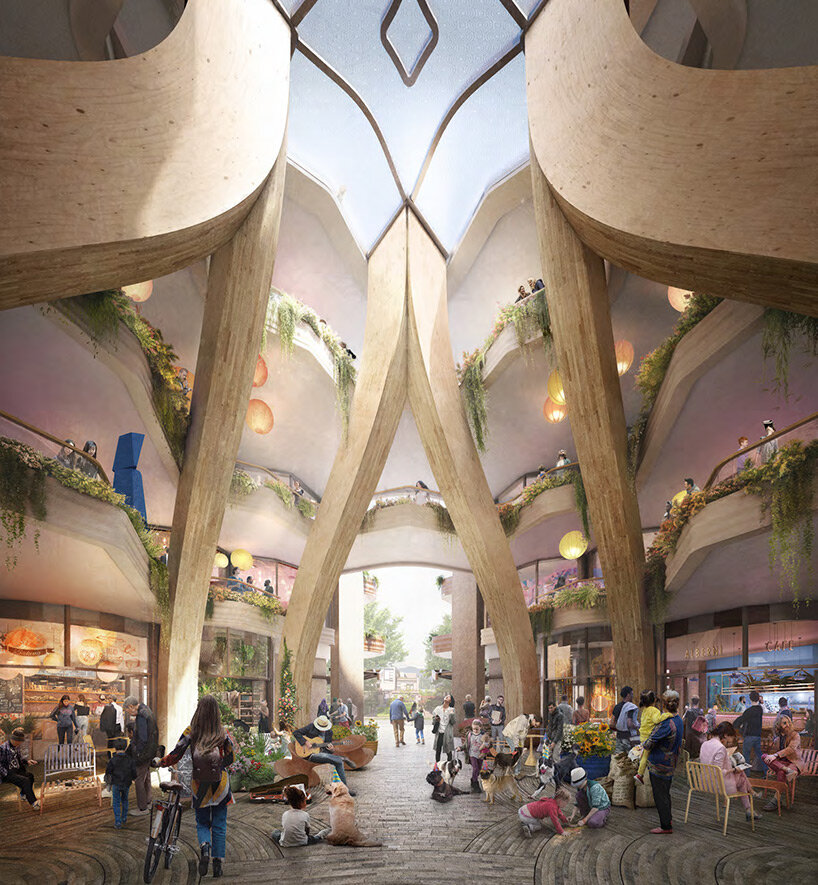 image by secchi smith for heatherwick studio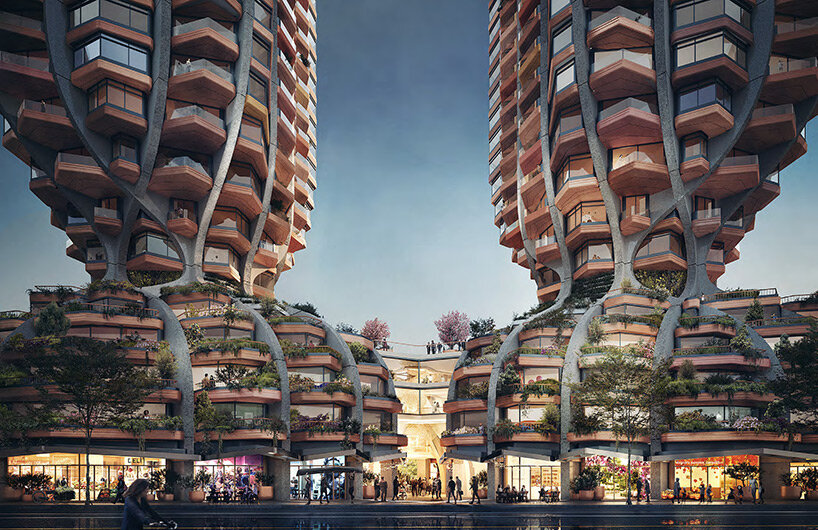 image by picture plane for heatherwick studio
project info:
name: 1700 alberni
location: vancouver, canada
client: bosa properties and kingswood properties
design architect: heatherwick studio
architect of record: IBI group
landscape architect: P+A
key consultants —
structural engineer: glotman simpson
mechanical engineer: integral group
electrical engineer: integral group
sustainability: integral group
civil: r.f. binnie & associates ltd.
philip stevens I designboom
jan 25, 2021