built within the confines of a steep and narrow site, rever & drage architects' 'zieglers nest' expresses a lofty space within a slender envelope. the newly completed dwelling is realized in molde, norway as a wholly timber volume which floats within a concrete shell, leaving an unconditioned ground level entrance and parking area. avoiding a dank, cave-like atmosphere in this underground space, the design team integrates carefully designed opening to allow the entrance of natural sunlight.
images by tom auger
with 'zieglers nest,' rever & drage architects distributes the programming of a family's dwelling across four levels with an entrance underground. the overall construction is expressed with a material palette of different timbers. while the entrance level first floor and staircase are finished in durable oak, the staircase leading further up is of pine, which is softer to walk on barefoot. the first floor is built in framework, while the top two floors are built as a log construction. the second floor is programmed with a kitchen, living room and library, offering natural light and views from three directions. tall windows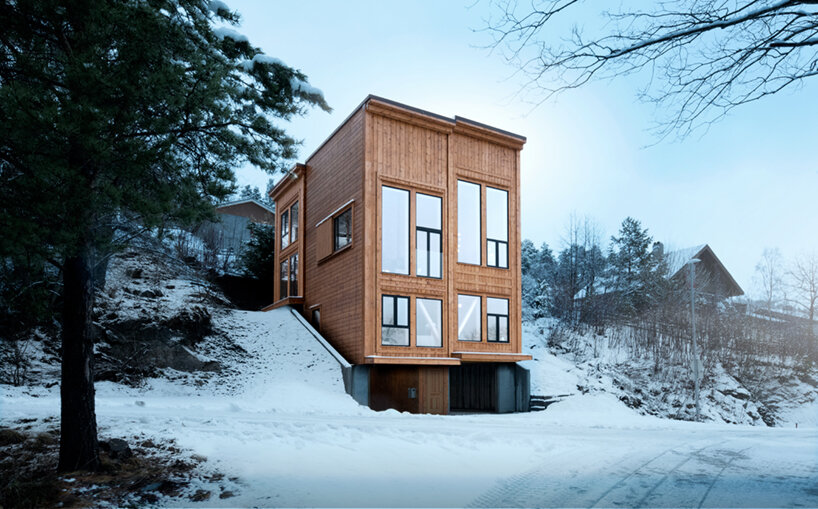 rever & drage architects builds its 'zieglers nest' as a wooden box within a concrete shell to maximize usable outdoor space after rainy weather. rainwater flows down the concrete walls and out along drains into the ground. when the rain has ceased, the low sun warms up the concrete under the house and moist air is dried out through the gaps on the sides. this type of outdoor space increases the likelihood that children will choose outdoor activities while the ground is otherwise too damp. along the exterior, the front and side facades receive different treatment. the front facade is finished with vertically oriented standing panels and a higher degree of articulation, while the sides have horizontal panels and a more sober articulation.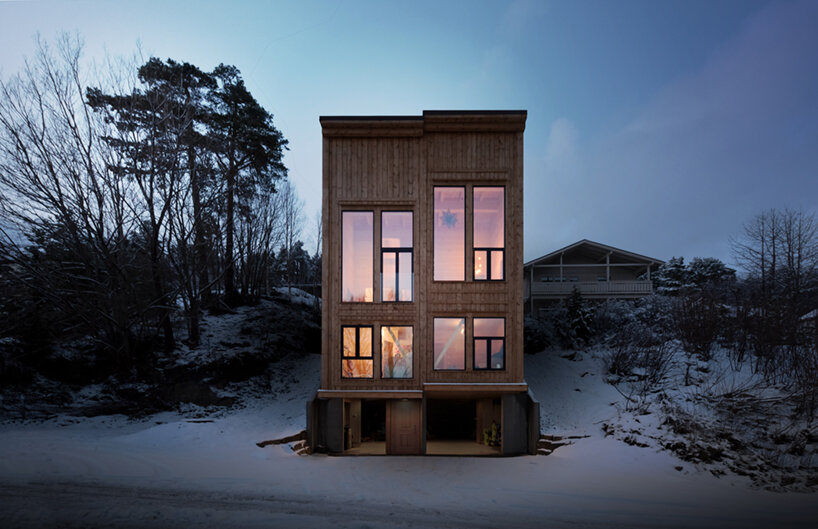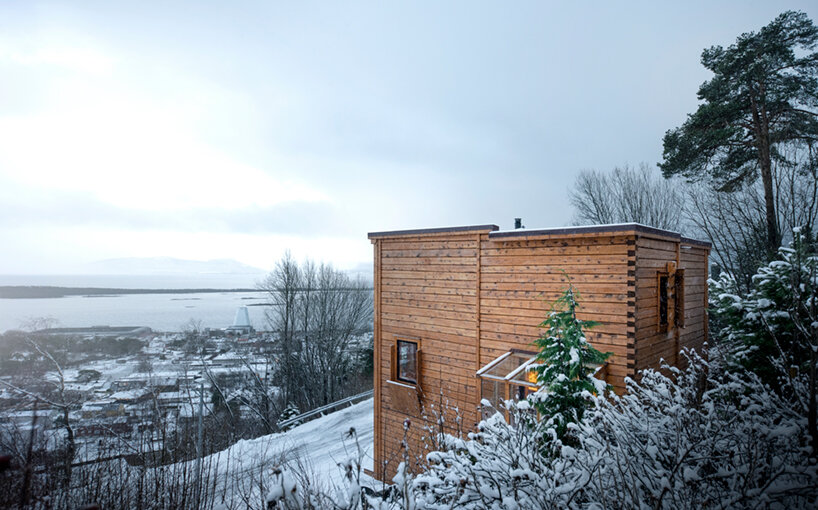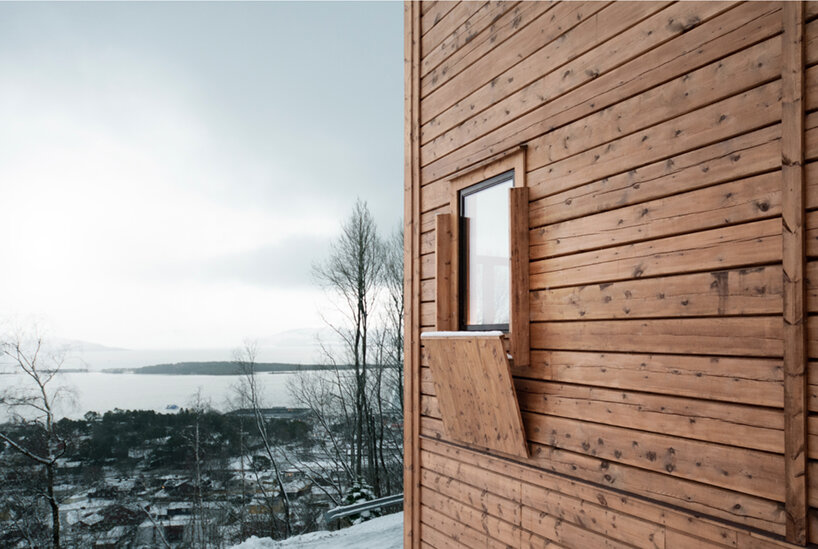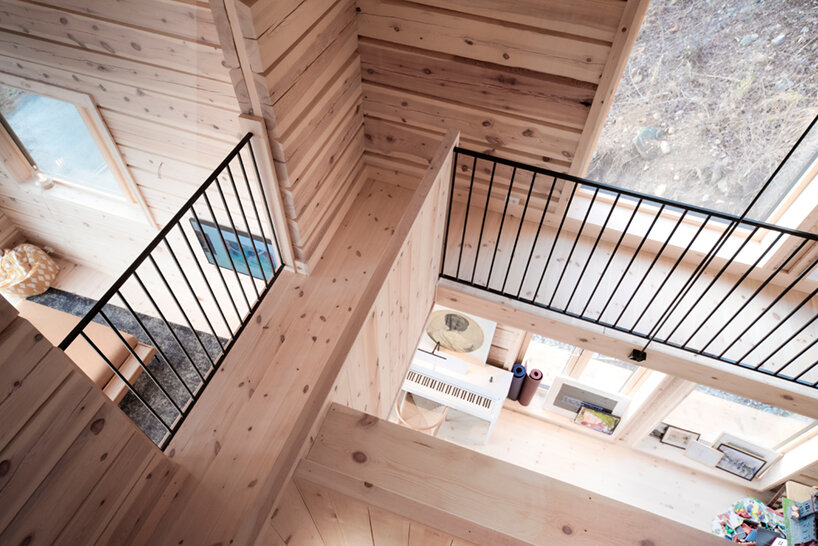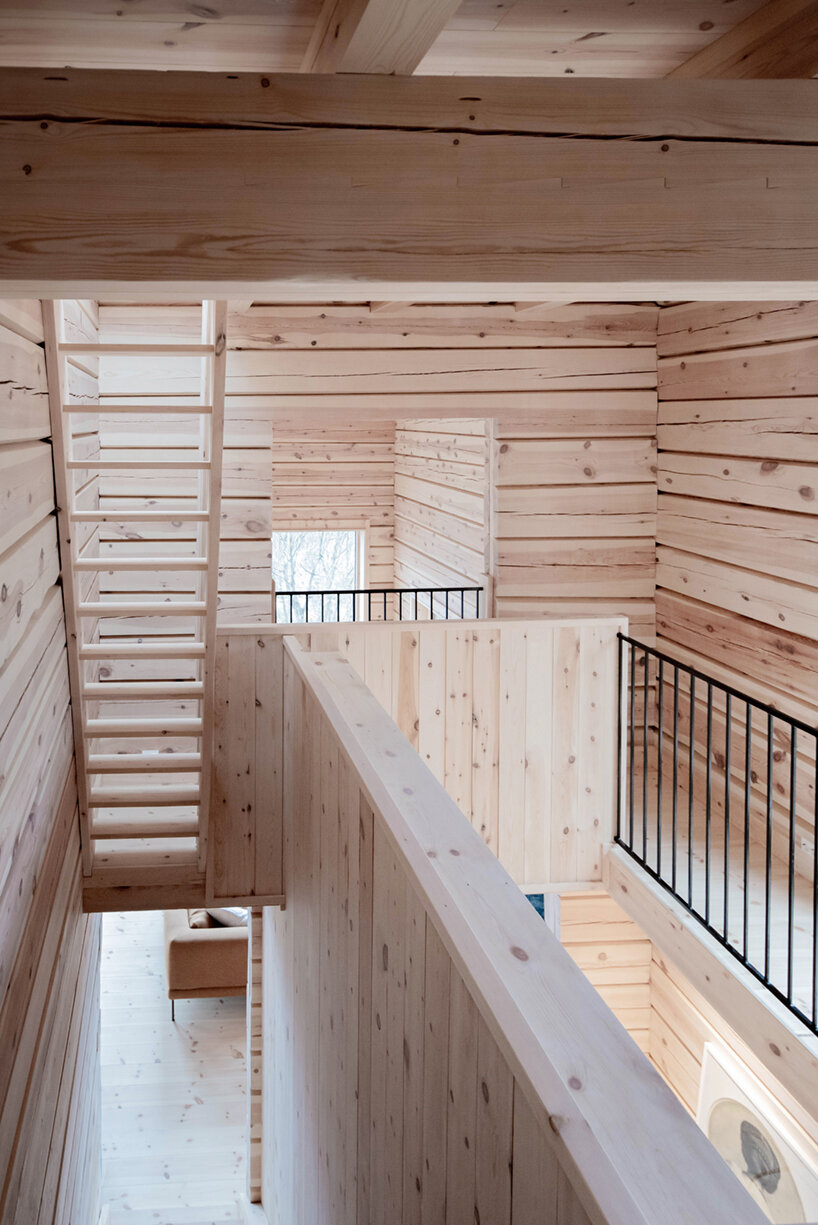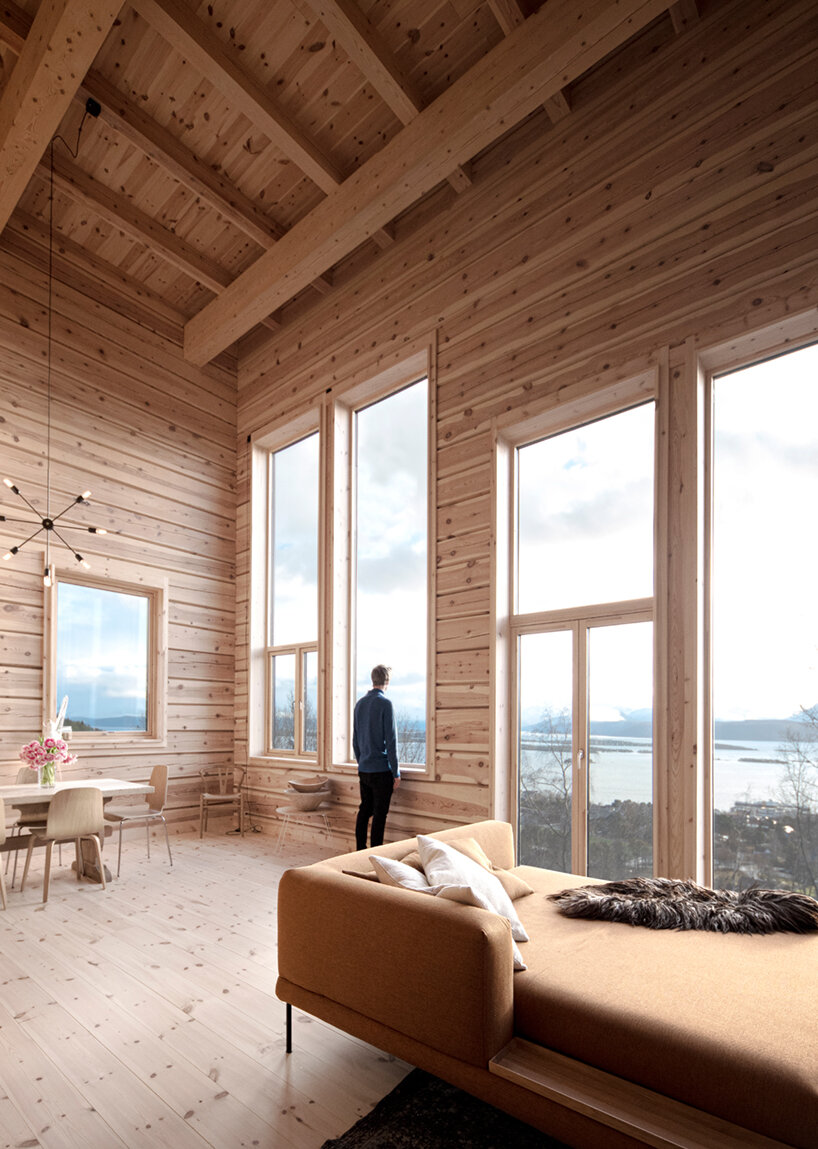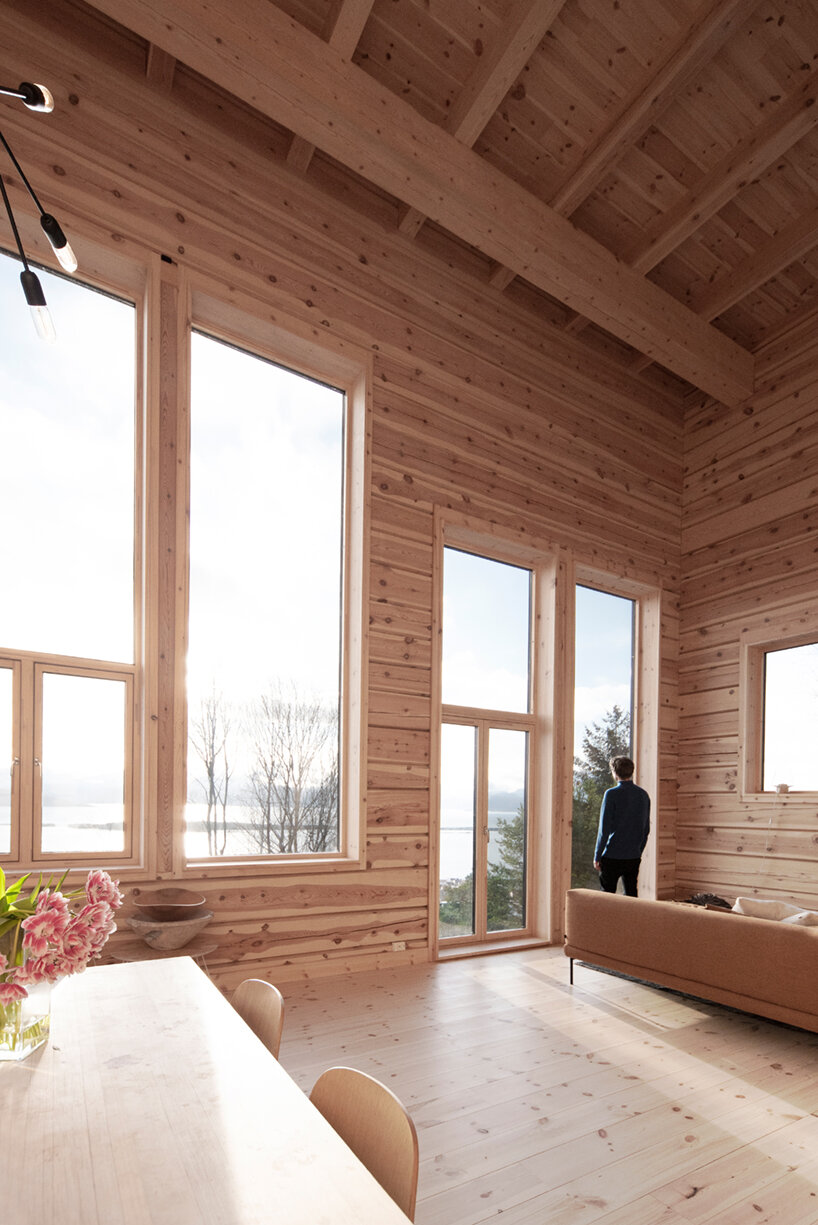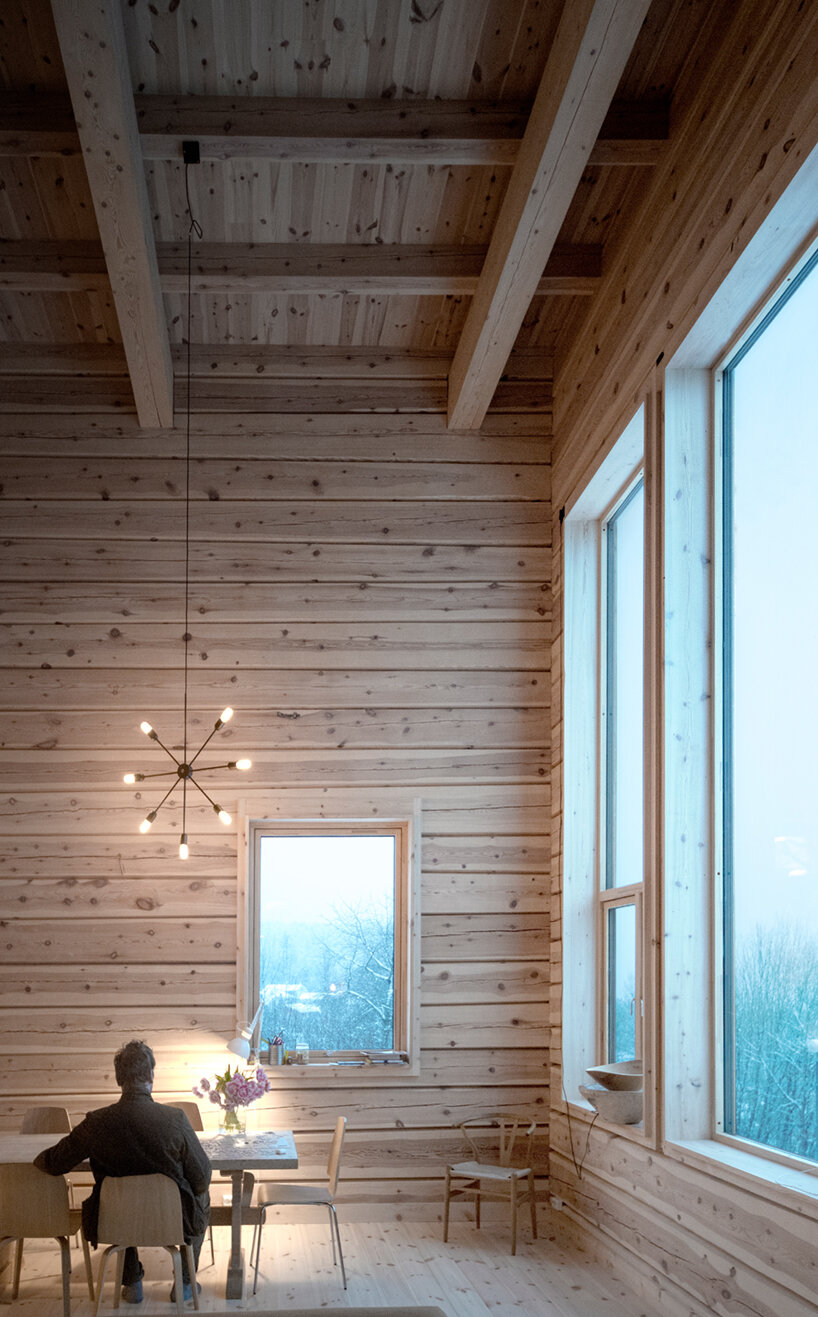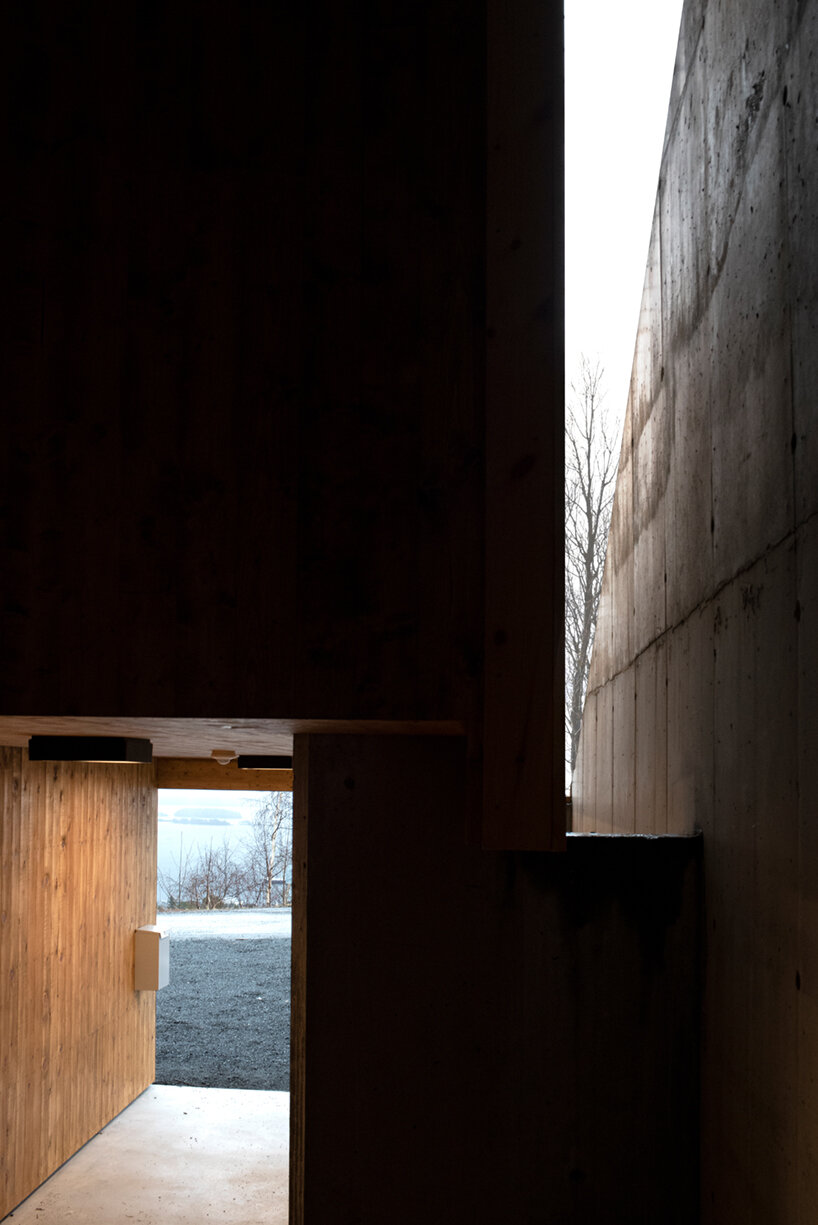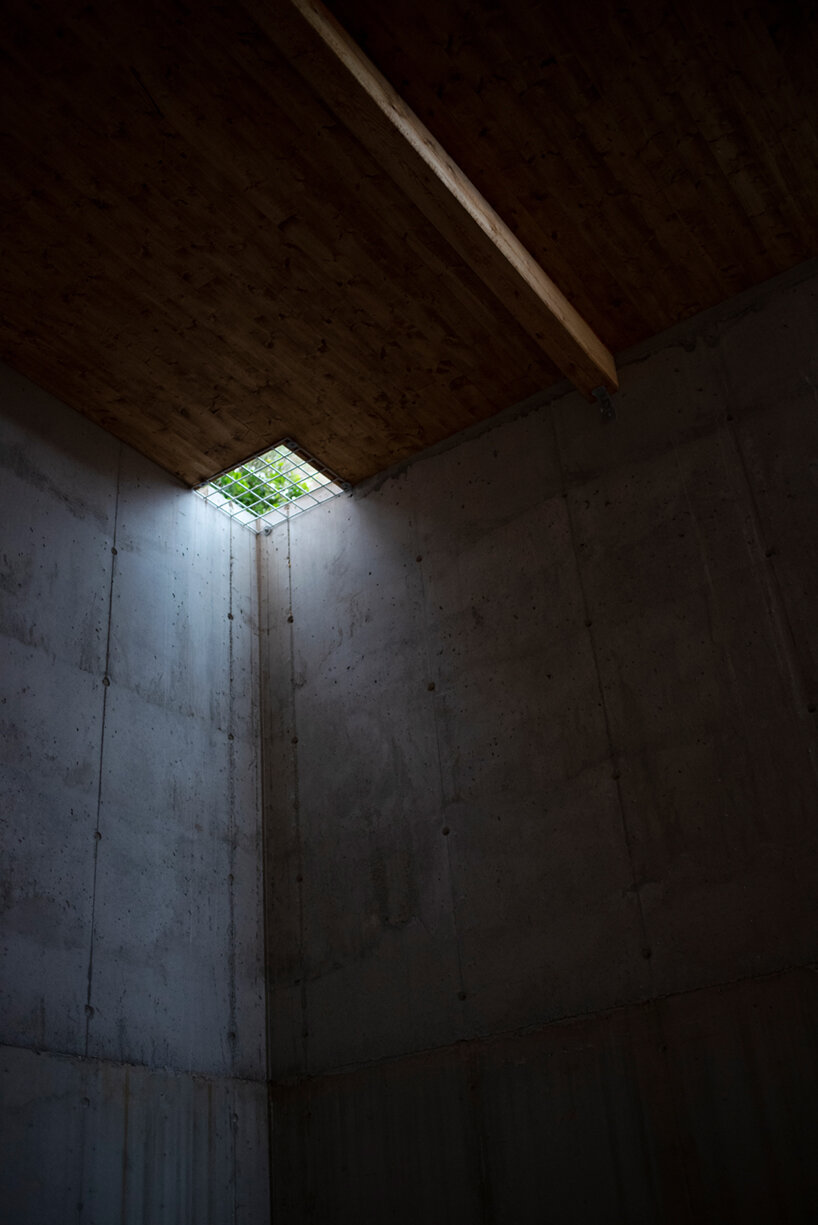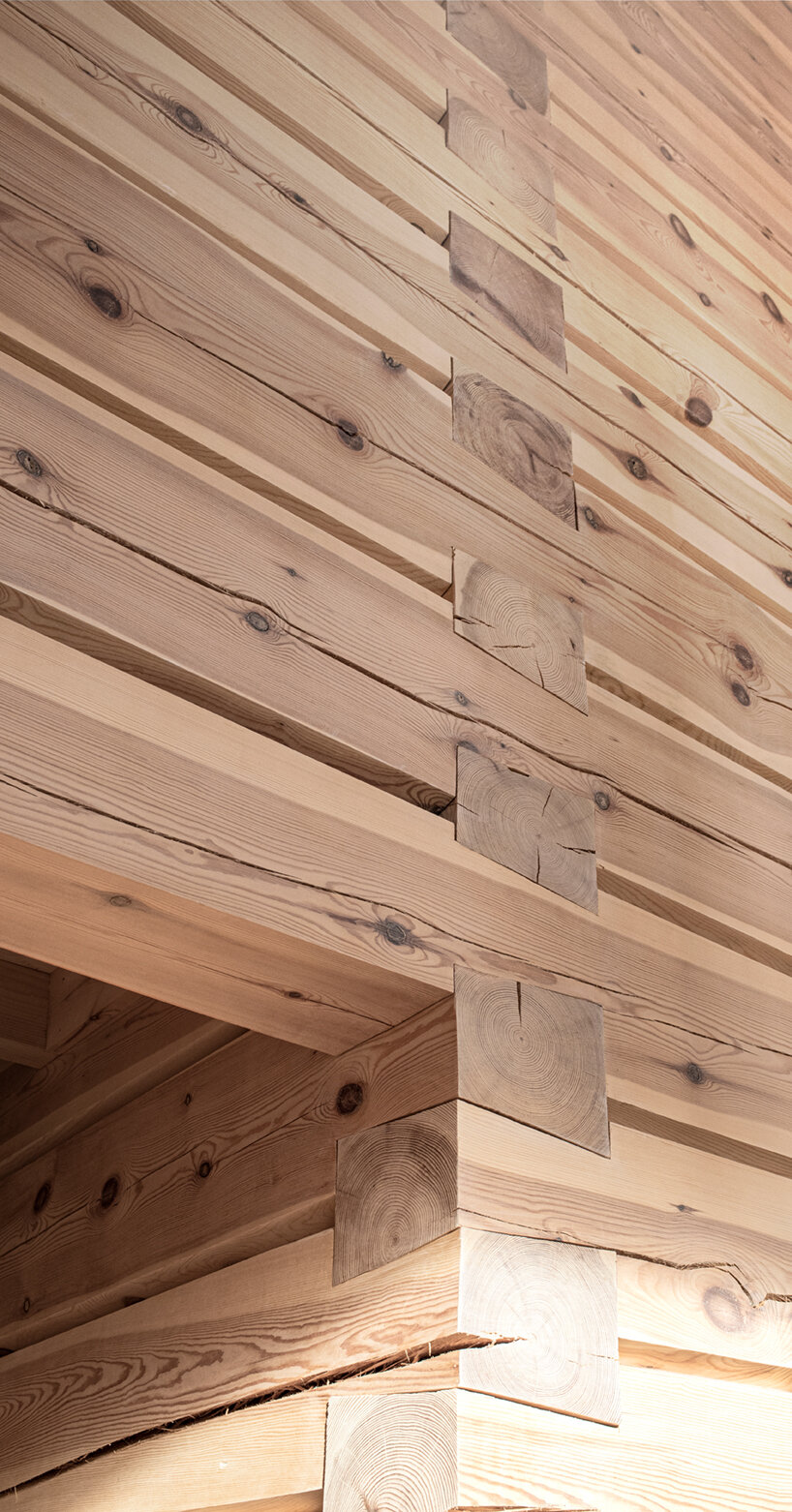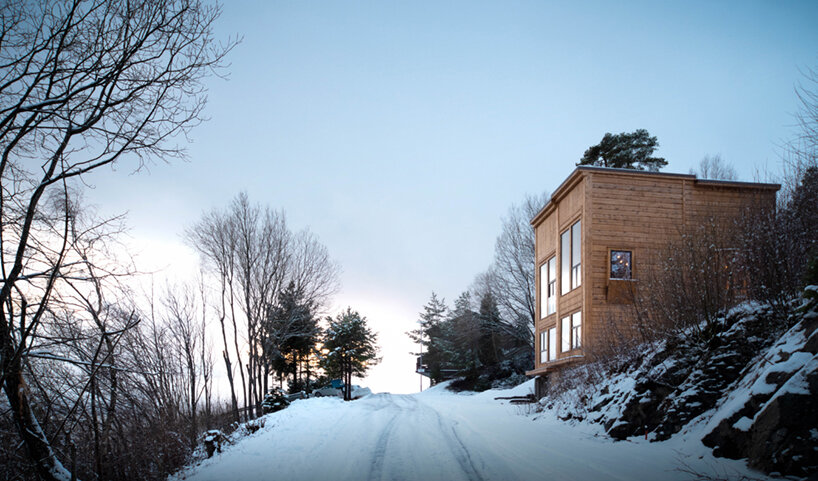 project info:
project title: zieglers nest
architecture: rever & drage architects | @reverdrage
location: molde, norway
design team: tom auger, martin beverfjord, eirik lilledrange
construction: lervike AS
completion: 2020
photography: tom auger