along a small secluded rocky cove of greece's serifos island, mold architects completes its underground nCAVED house. inserted into the cliffside, the dwelling seems to hover just above the sea. the design team introduces a shelter protected from the strong northern winds without obstructing the rolling landscape and sweeping horizon. the dwelling thus exists without an exterior form, but as a series of occupiable volumes subtracted from the earth.
image by yiorgis yerolymbos
in the design of the nCAVED house, mold architects projects a rectangular grid across the slope, generating a three-dimensional 'chess board' of solids and voids. this strict geometry is interrupted with the rotation of the outer axis of the grid, which opens up the living area with a wider view and significantly exaggerates the occupant's visual perspective. the longitudinal retaining walls of dry stone define the profile of the dwelling and force the gaze toward the horizon line. in contrast to these heavy stone walls, the short, perpendicular partitions are light, made of glass, and can open along their entire length. while the front fully opens to the east view, the rear windows nested underground open to frame indoor gardens, enhancing the air flow and introducing natural light into the subterranean interior.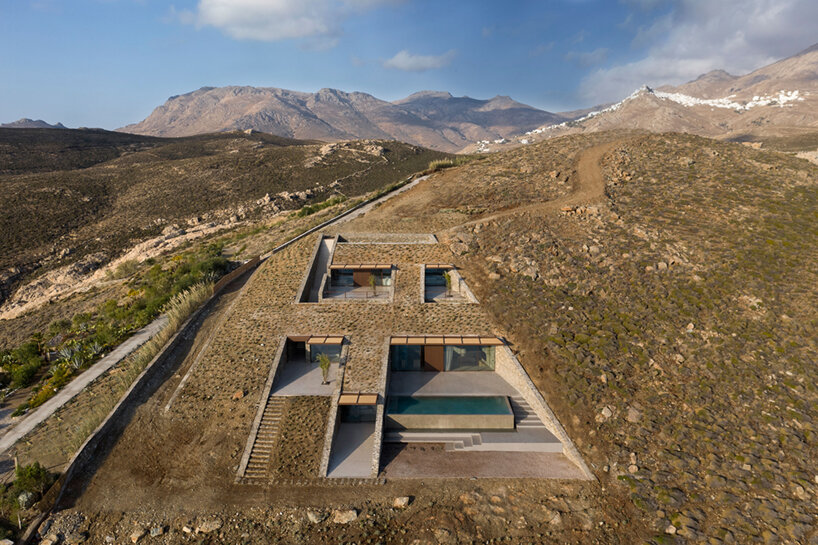 image by yiorgis yerolymbos
mold architects celebrates circulation spaces throughout its nCAVED house. exterior stairs are embedded into the slope and connect the three levels to the main entrance, located at the living room loft. this smooth descent into the interior of the house slowly reveals the initially hidden spaces of the house, while framing a two sided view — a visual outlet to the sea during the descent, an outlet to the sky during the ascent. the in-caved areas, or 'negative' spaces, result from the severance and removal of the rocky earth. the design team comments: 'this rough feeling of a natural cavity was what we aimed to recreate with our choice of materials and color palette. stone, exposed concrete, wood and metal are used with precision to create coarse inner shells.'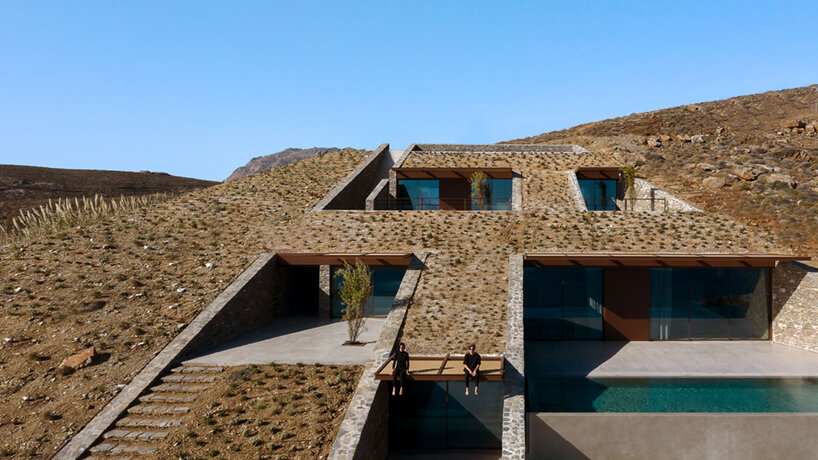 image by panagiotis voumvakis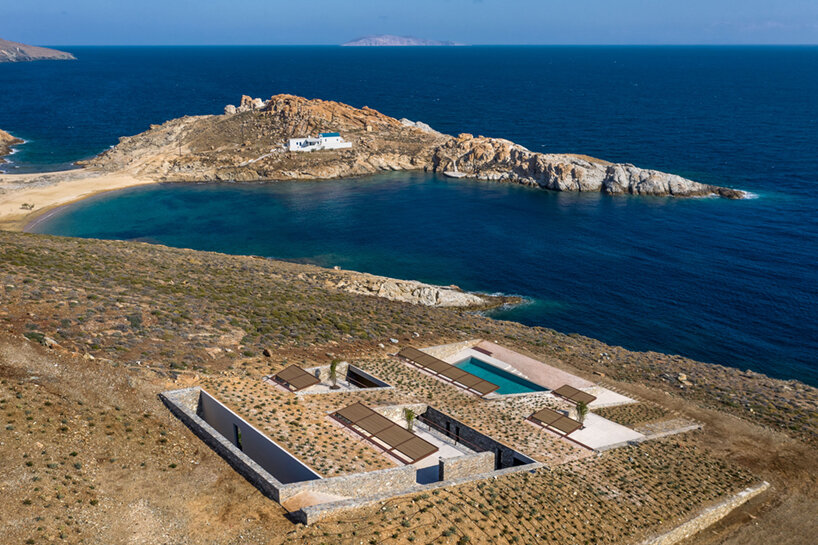 image by yiorgis yerolymbos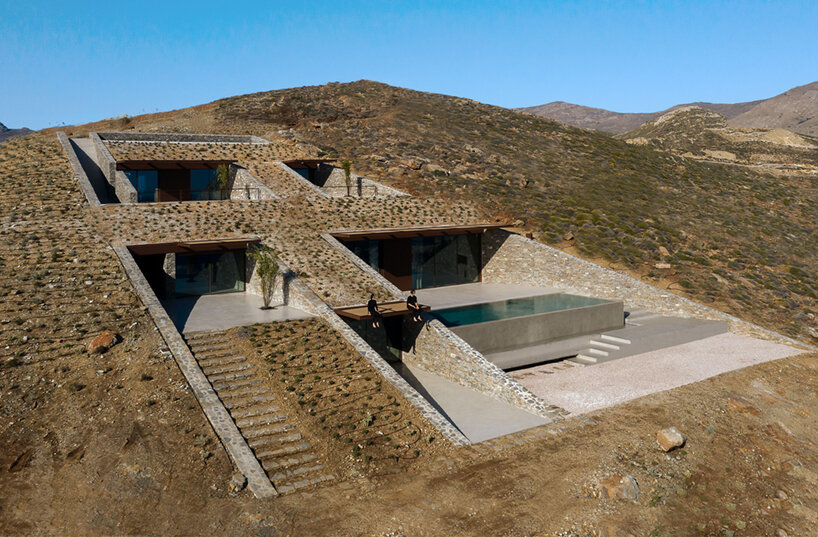 image by panagiotis voumvakis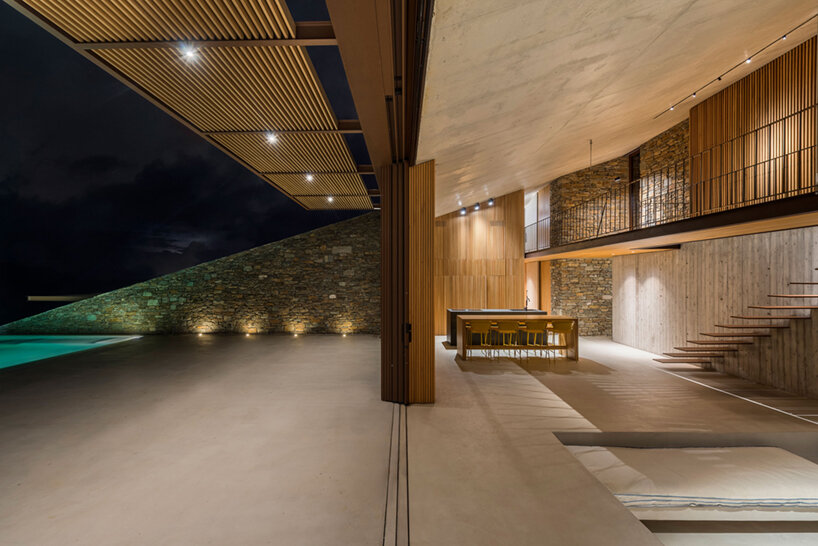 image by yiorgis yerolymbos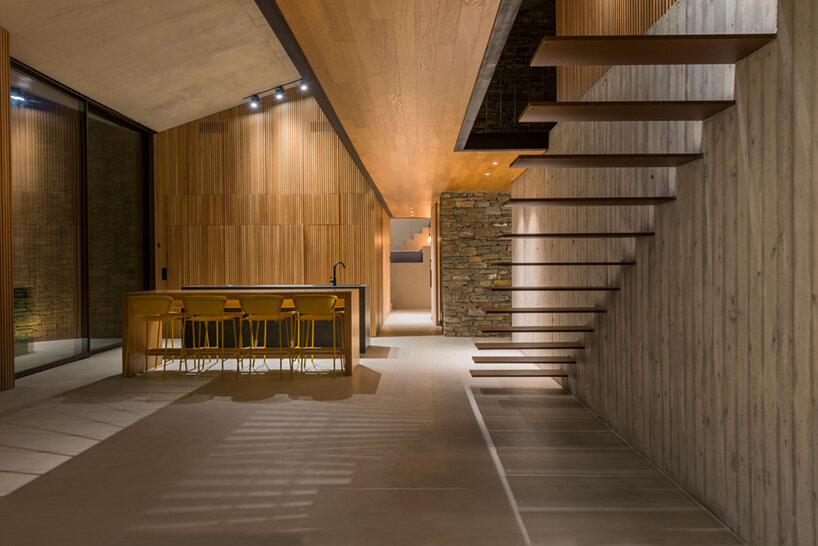 image by yiorgis yerolymbos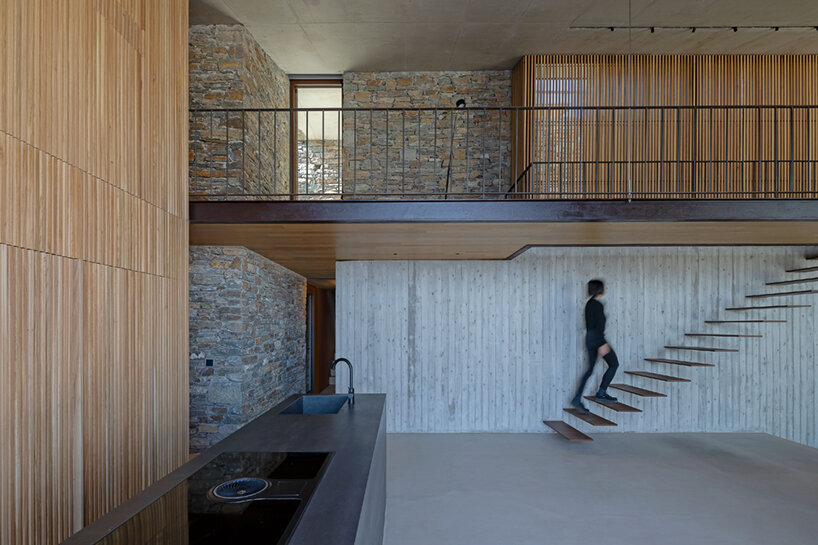 image by panagiotis voumvakis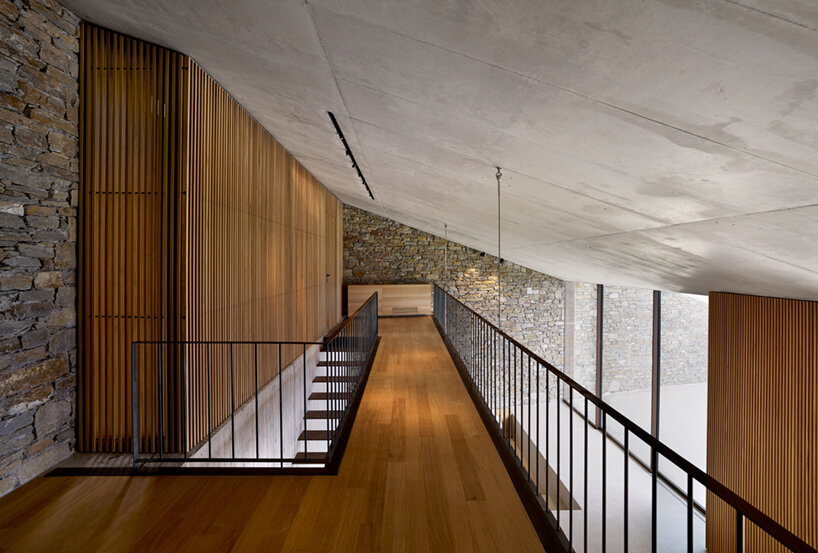 image by yiorgis yerolymbos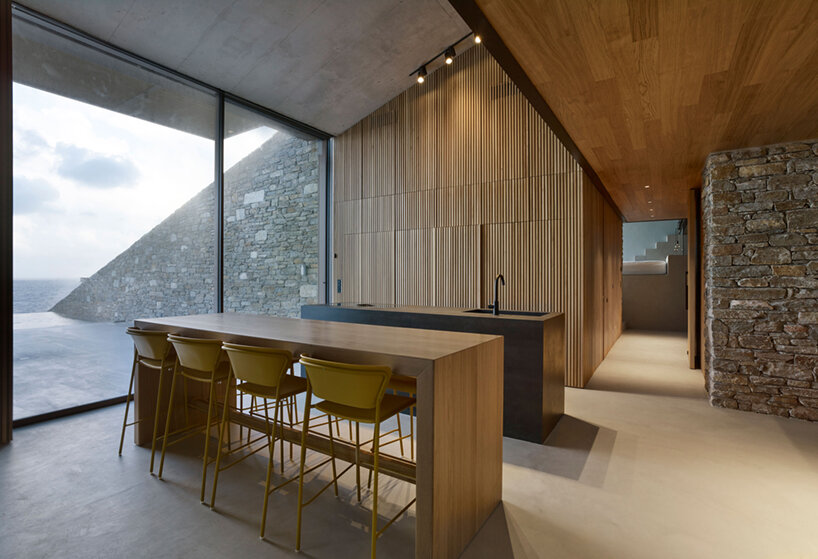 image by yiorgis yerolymbos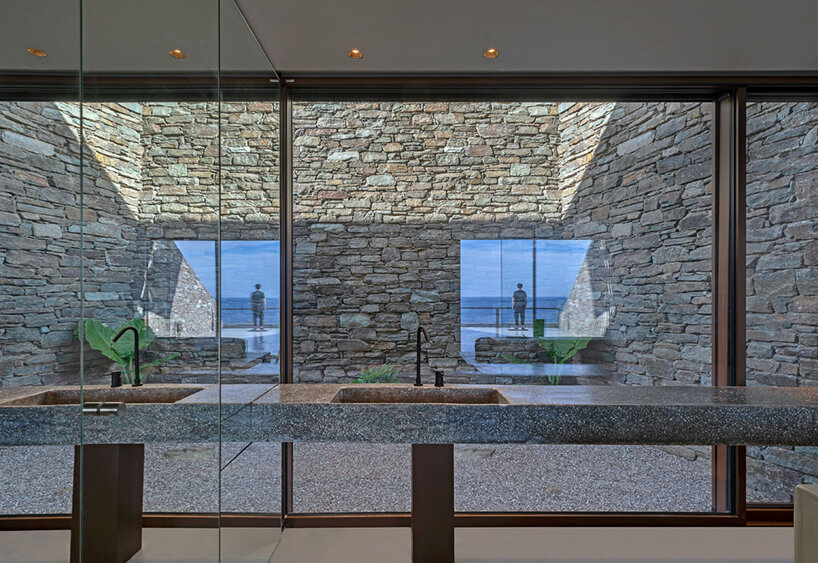 image by panagiotis voumvakis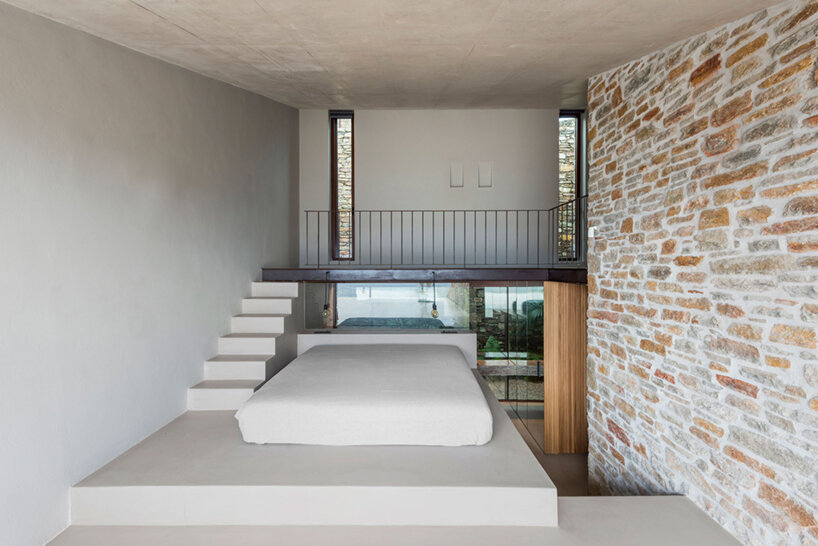 image by yiorgis yerolymbos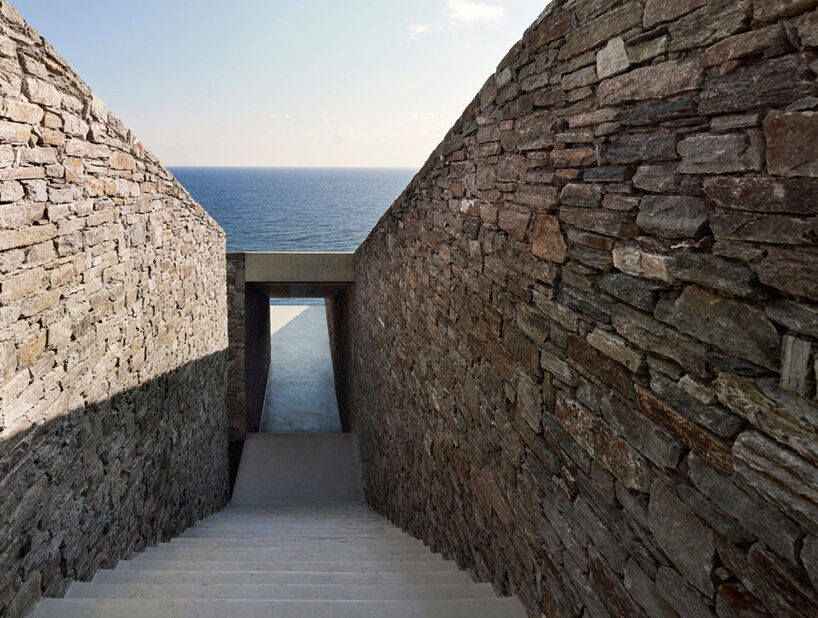 image by yiorgis yerolymbos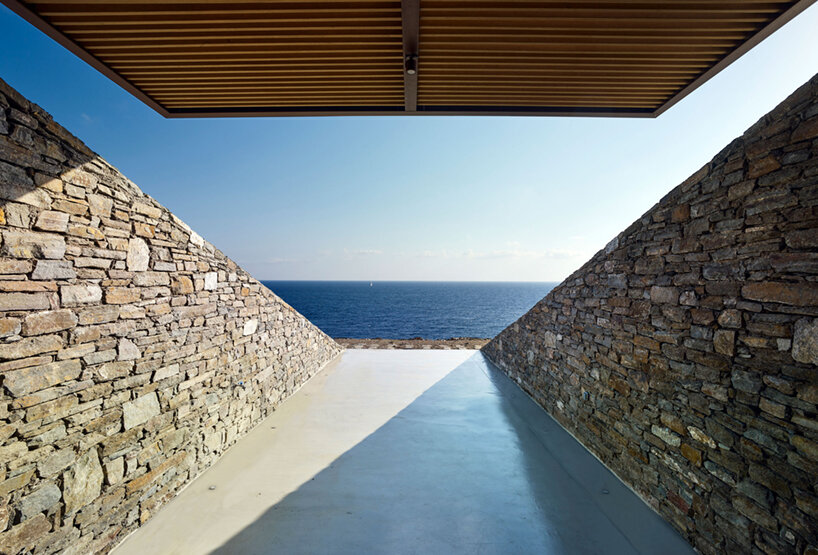 image by yiorgis yerolymbos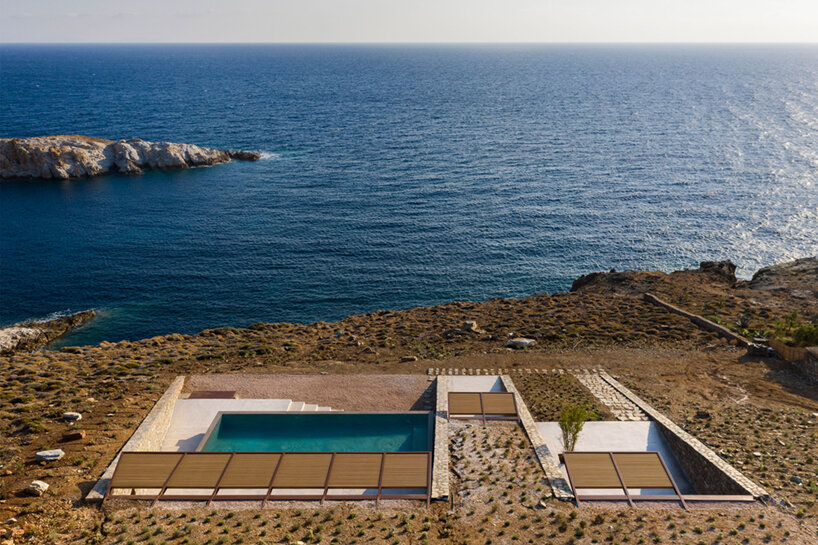 image by yiorgis yerolymbos
project info:
project title: nCAVED
architecture: mold architects
location: agios sostis, serifos island, greece
project design: iliana kerestetzi
consultant architect: manos kerestetzis
project team: iliana kerestetzi, konstantinos vlachoulis, mixalis xirokostas
structural engineer: studio 265
mechanical engineer: TEAM M-H
lighting design: nikos adrianopoulos
construction: mold architects
photography: yiorgis yerolymbos, panagiotis voumvakis