even if today bugatti is known for producing the fastest cars in the market, in the 1920s, the french carmaker was recognized for manufacturing the most luxurious automobiles in the world. the company's history exudes luxury all around, in particular with the bugatti royale, a masterpiece of automotive elegance, characterized by its modern flowing lines and stylizing grace. to celebrate the history of this car, designer hojin choi has designed a concept car which brings this elegant era into our present times.
all images by hojin choi
dubbed la belle époque, this concept bugatti by hojin choi could easily double as batman's batmobile. overall, the concept car combines bugatti's automotive design codes from the 1920s with current aesthetics, innovations and details. the concept features a slender teardrop design with streamlined front wheels separated from the main body, just like the 1920s designs. a large glass bubble covers the passengers compartment and extends to the rear, adding to the futurist look.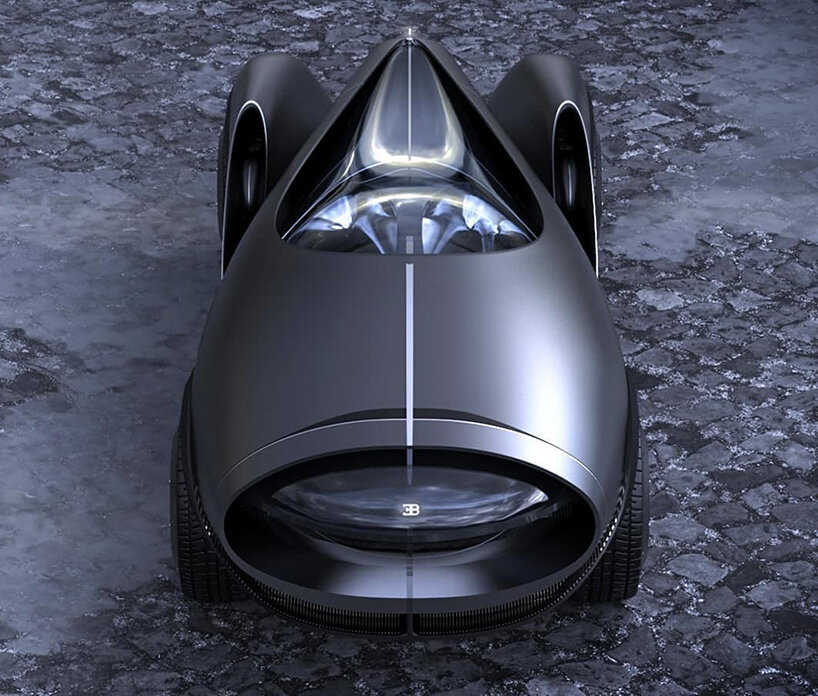 like with all bugatti's, la belle époque by hojin choi features the c-shape on each side of the car, where huge butterfly doors can be opened. the EB logo also takes place at the rear as well as at the level of the wheel centers, while the characteristic red oval badge adorns a large horseshoe grille at the front.