kengo kuma's 'ginzan onsen fujiya' is a wooden, four-story hot spring hotel located at the bottom of a valley in obanazawa, japan. the 100-year-old building was renovated with a lot of care, repairing and reusing as many elements as possible to preserve a design continuity instead of focusing on 'disruption' and new construction. wood from the original construction has been reused when possible, while a delicate bamboo lattice wraps the inn's atrium.all images by daici ano architectural photography
kengo kuma has renovated hot spring hotel ginzan onsen fujiya with the aim of creating a delicate, more refined version of the existing building. the atrium of the inn is surrounded by a delicate bamboo screen created by a skilled craftsman from kanazawa. the screen comprises a total of 1.2 million bamboo pieces, with a width of 4mm each, providing the interior with a soft light and shade to complement the healing effects of bathing in an onsen.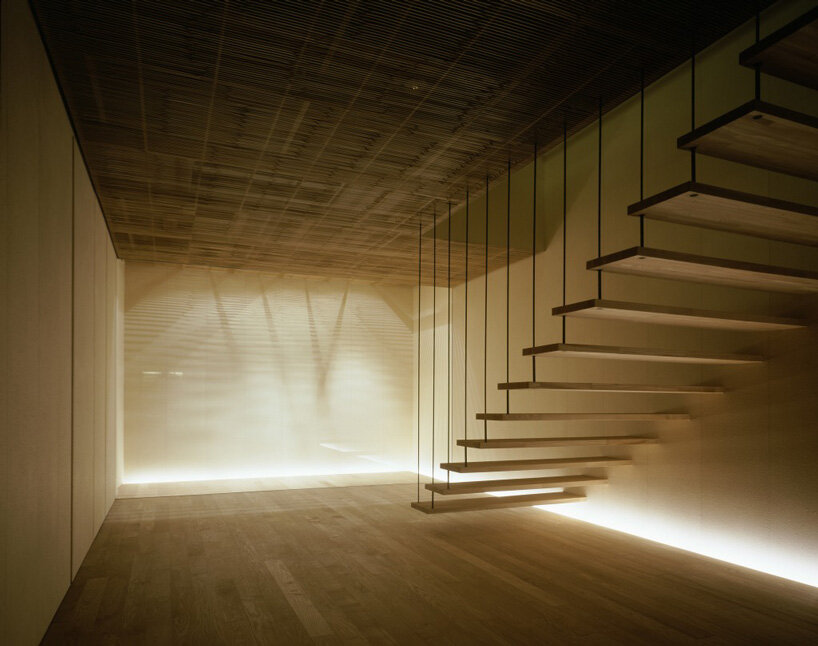 behind the bamboo screen, sits an almost-transparent, pale green stained glass surface. the surface has been inserted in the opening that faces the exterior space, filtering natural light and views. first used in the middle ages, the hand-blown glass measures 5mm in thickness. together with the bamboo lattice, it creates a serene atmosphere that enhances the feeling of healing and relaxation.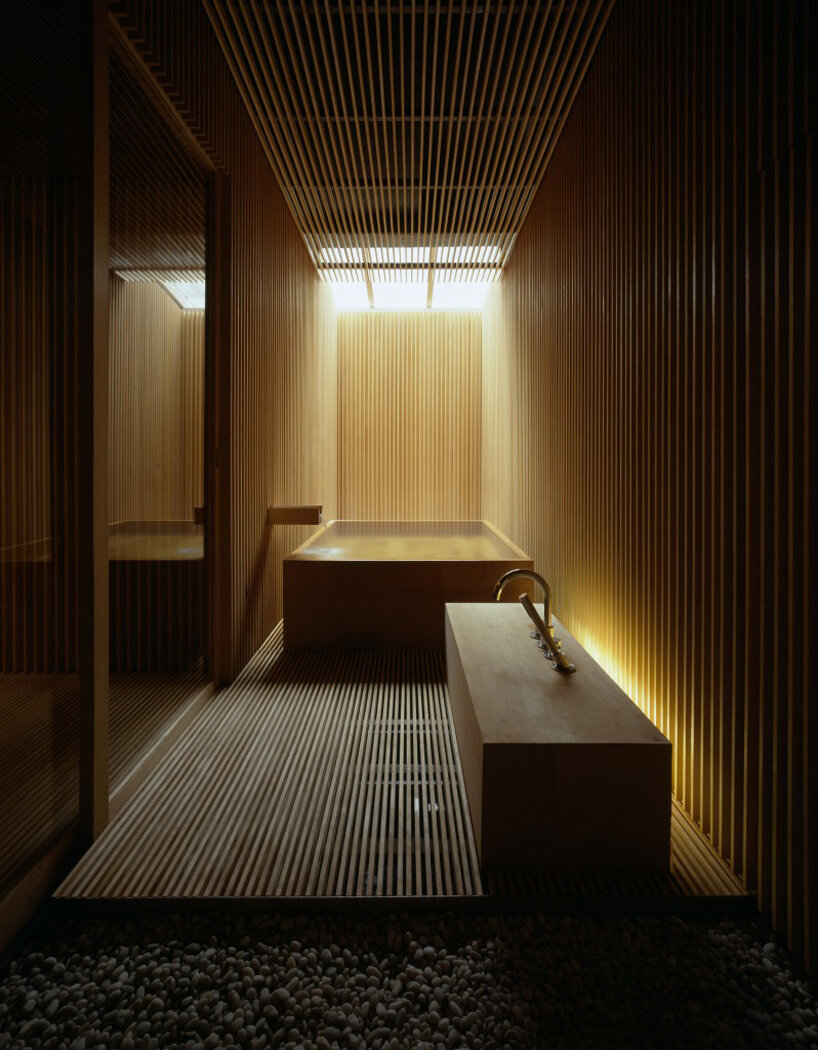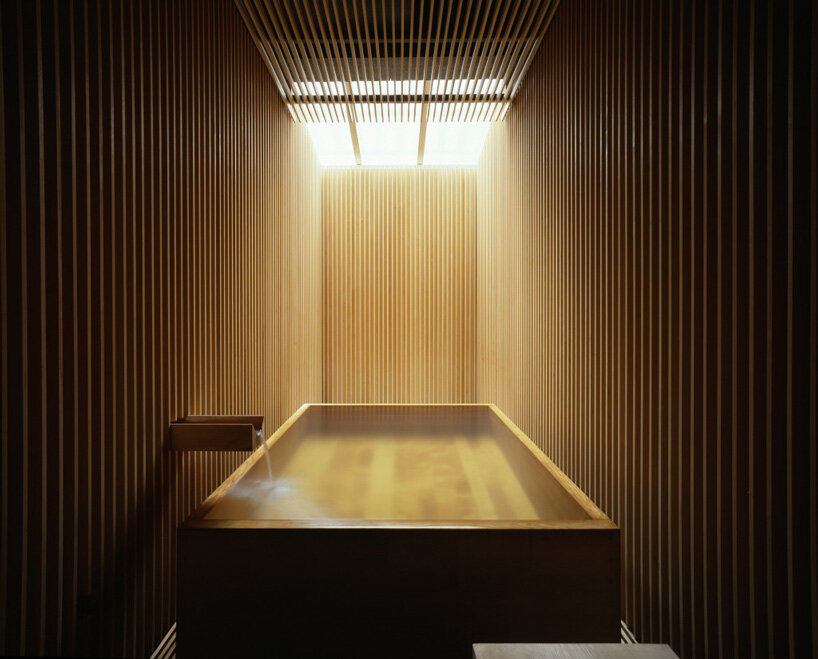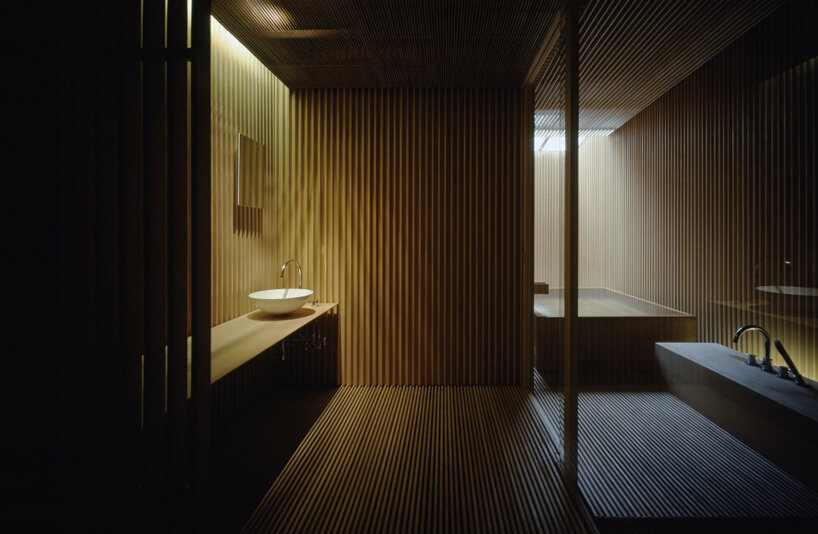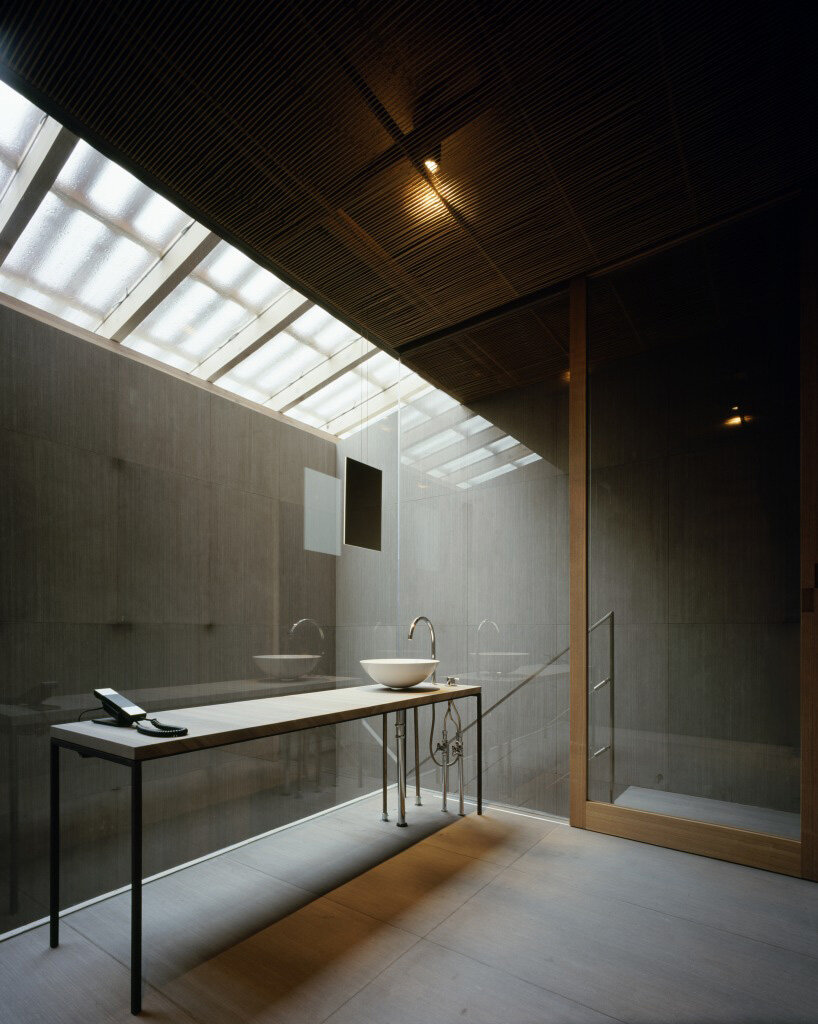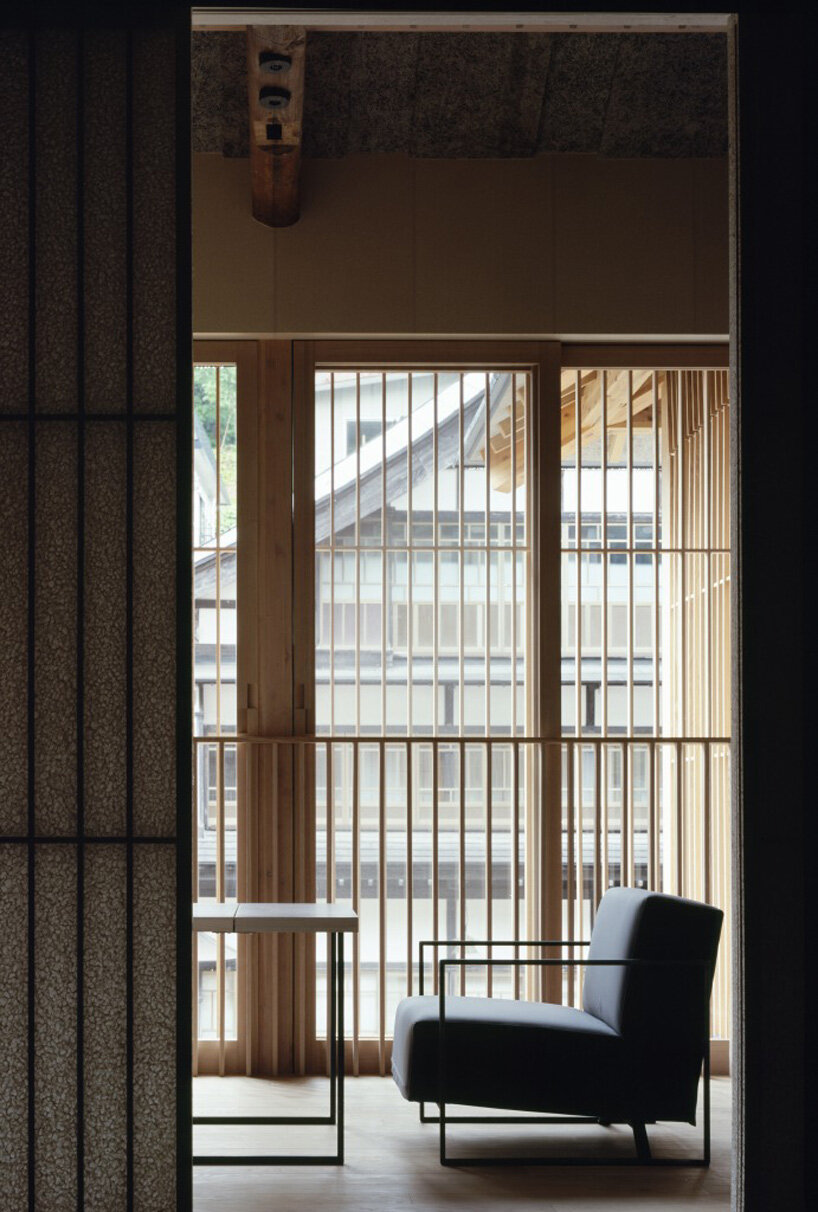 project info:
name: ginzan onsen fujiya
architect: kengo kuma and associates
location: obanazawa, yamagata, japan
principal use: japansese-style hotel
site area: 558.13 m2
building area: 366.09 m2
total floor area: 927.99 m2
structural engineer: k. natata & associates
mechanical engineer: p.t. morimura & associates, ltd.
general contractor: aiwa construction co., ltd.
stained glass manufacturing: atelier le prince
washi (japanese rice paper) manufacturing: kyowa shokai co.,ltd
metalwork: nagase co., ltd
fittings for doors, windows and screens: takahashi woodworking plant
construction period: april 2005 – july 2006
sofia lekka angelopoulou I designboom
jan 23, 2021