the US presidential inauguration was full of meme-able moments, but the internet is obsessed with one — bernie sanders sitting on a foldable chair with his legs crossed, wearing oversized mittens made out of recycled materials together with a warm winter jacket. from that picture, the memes started to flood twitter as his relaxed body language together with the fact that he was sitting completely alone (hello social distance) made the photo irresistible.
for those who are not very talented in meme-making, NYU masters student nick sawhney has created a website that allows you to put bernie sanders anywhere in the world with the help of google maps street view.
main image by rheta dorr
other images generated with put bernie anywhere website
called put bernie anywhere, the site gained support slowly, with sawhney's friends retweeting it, until it went viral. 'I was freaking out because I was like, oh my god I'm going viral,' nick sawhney told wired. 'and then I was freaking out because I had to stop the site from crashing.' the site did crash, but the creator was able to get in touch with heroku — a cloud platform that lets companies build, deliver, monitor and scale apps — which was able to have it up again and running a couple of hours later.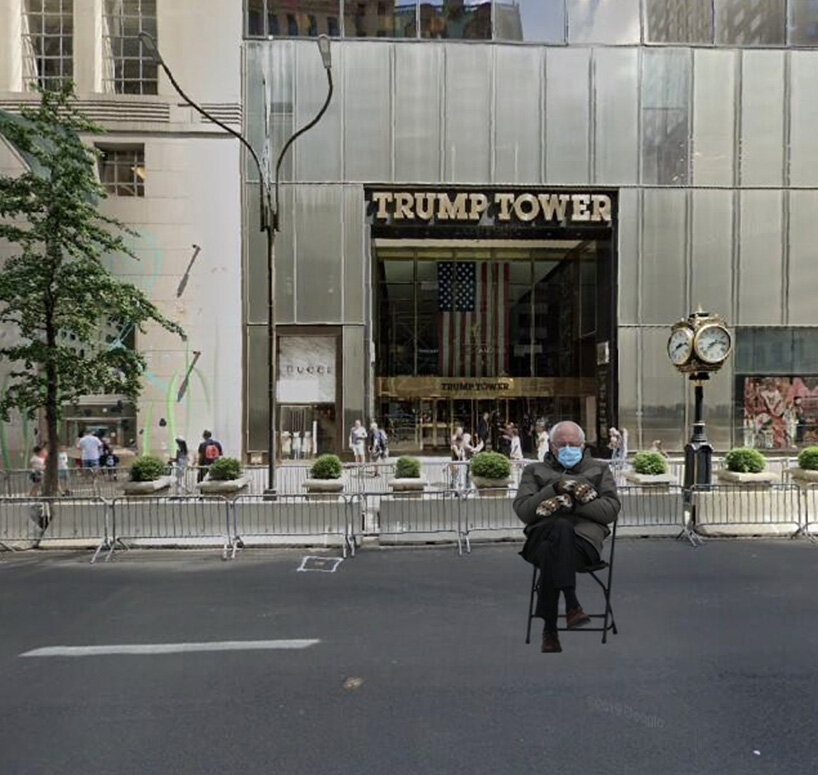 to create the site, sawhney used the google maps API, added a text entry field for queries and set where to place bernie's picture. the thing is that, with every request, google charges him with a small amount. and after going viral, his bill is already adding up to the thousands. to help him pay the bill, a crowdfunding campaign was set in motion, and heroku has giving him some free perks.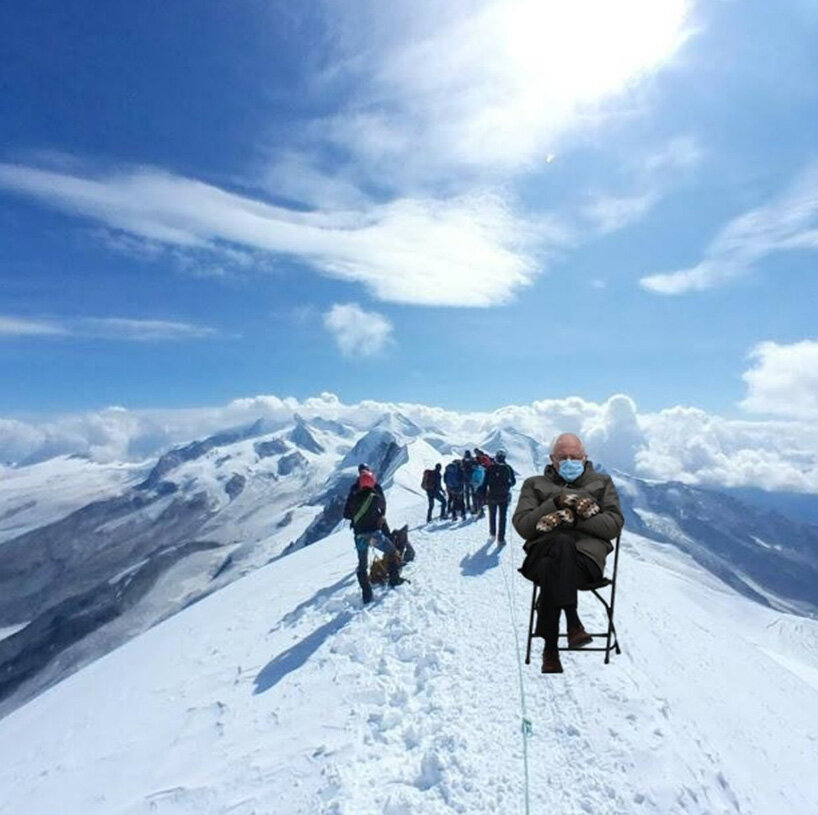 'if you're here it's probably because of my bernie-sits website,' sawhney comments on the crowdfunding campaign. 'I'm overjoyed so many people like it! the server costs money to keep running and stable, which is currently coming out of my own pocket. google also charges me each time someone uses the site for using the maps API. as a grad student, I can use all the help I can get paying to keep it running!'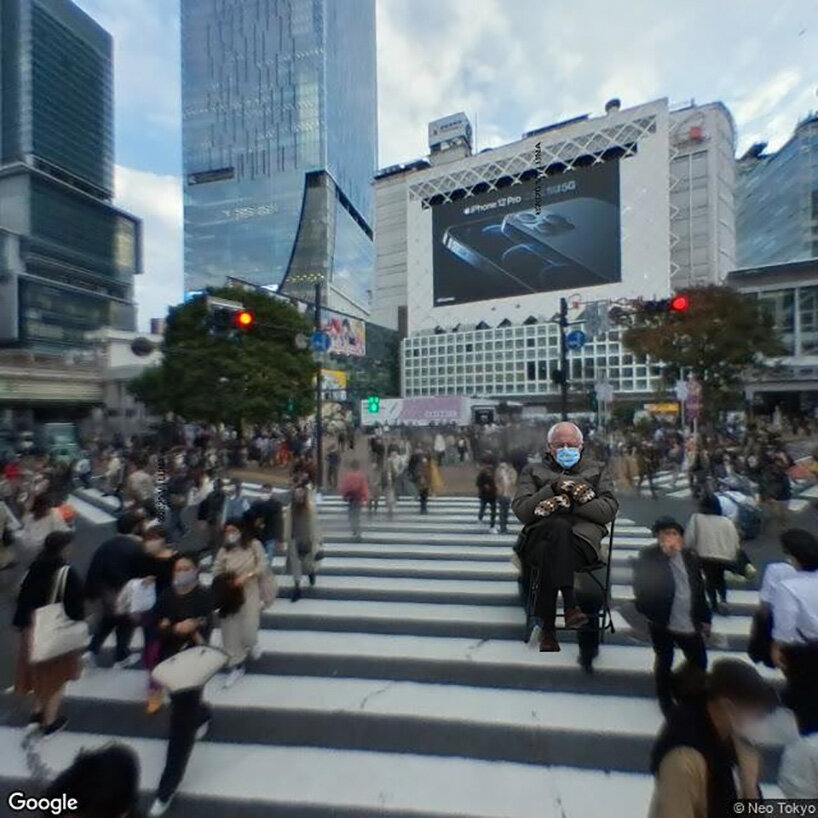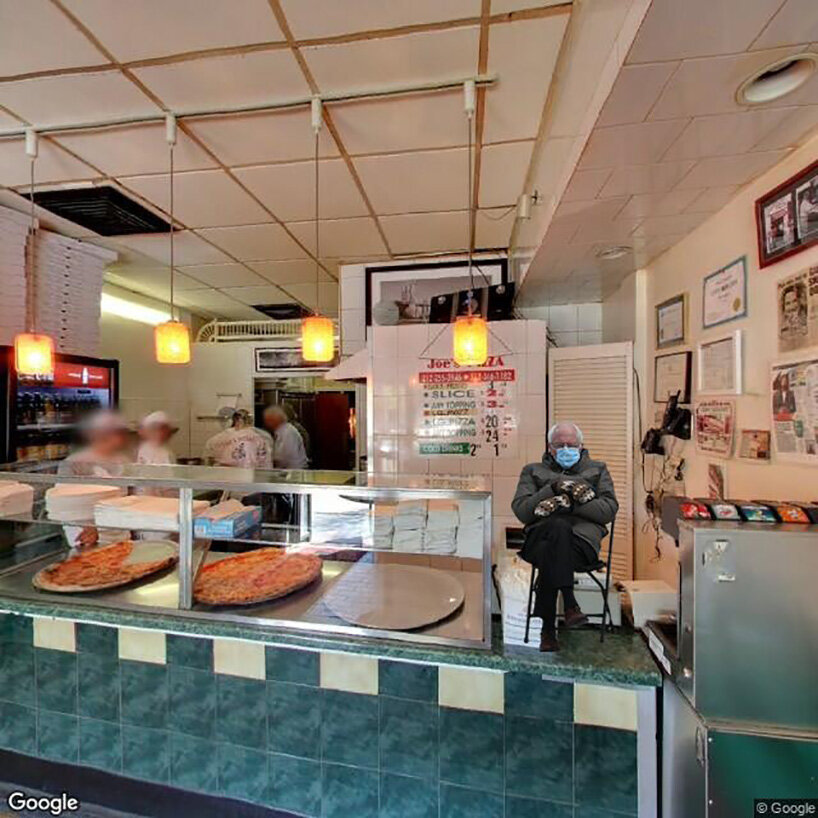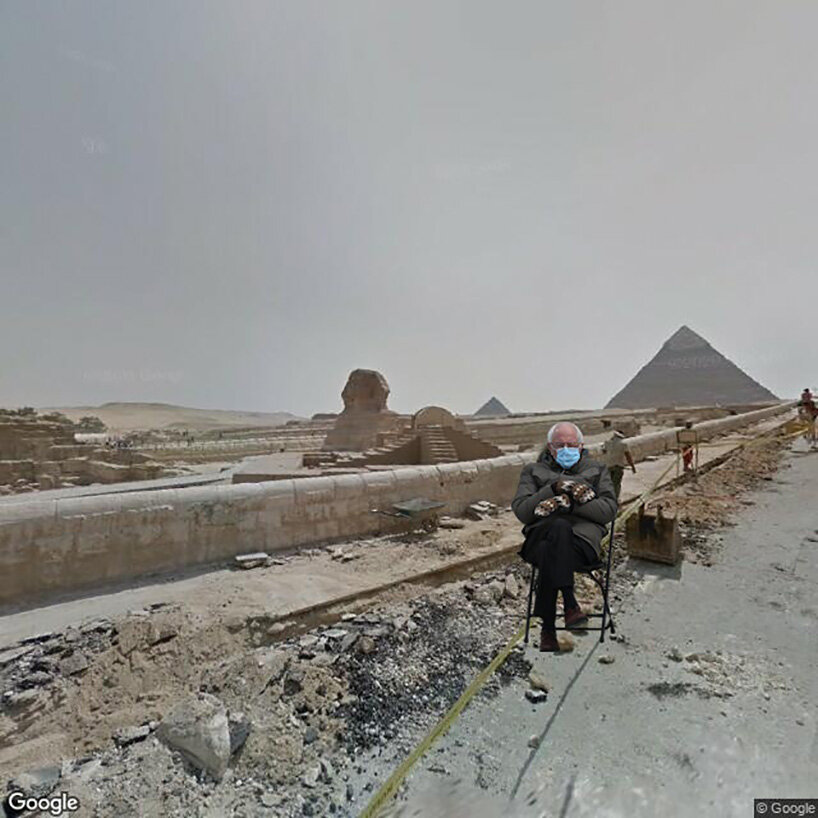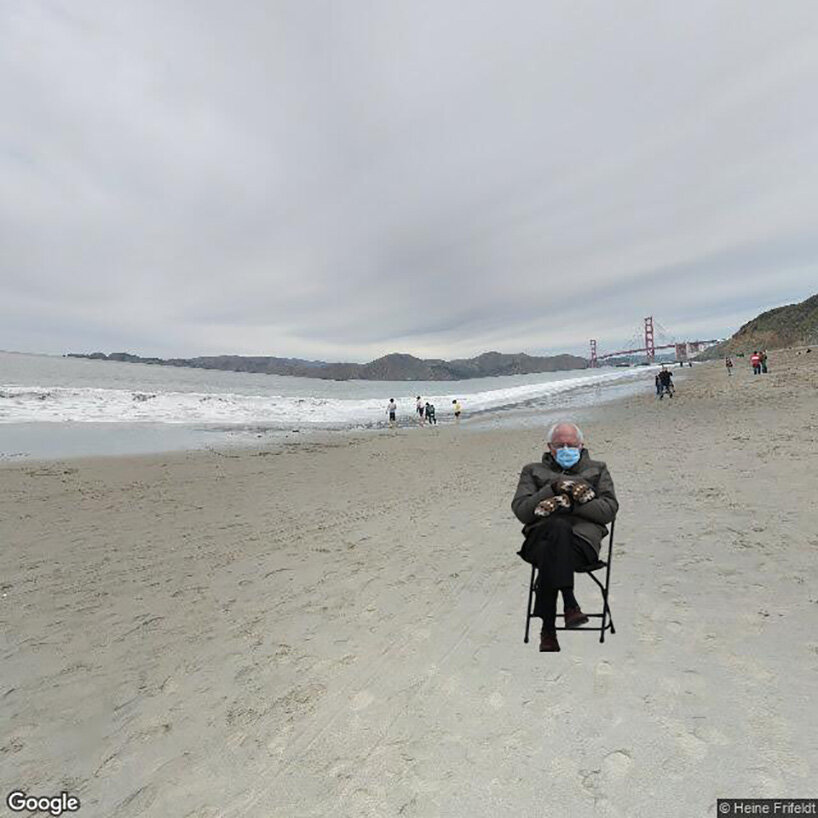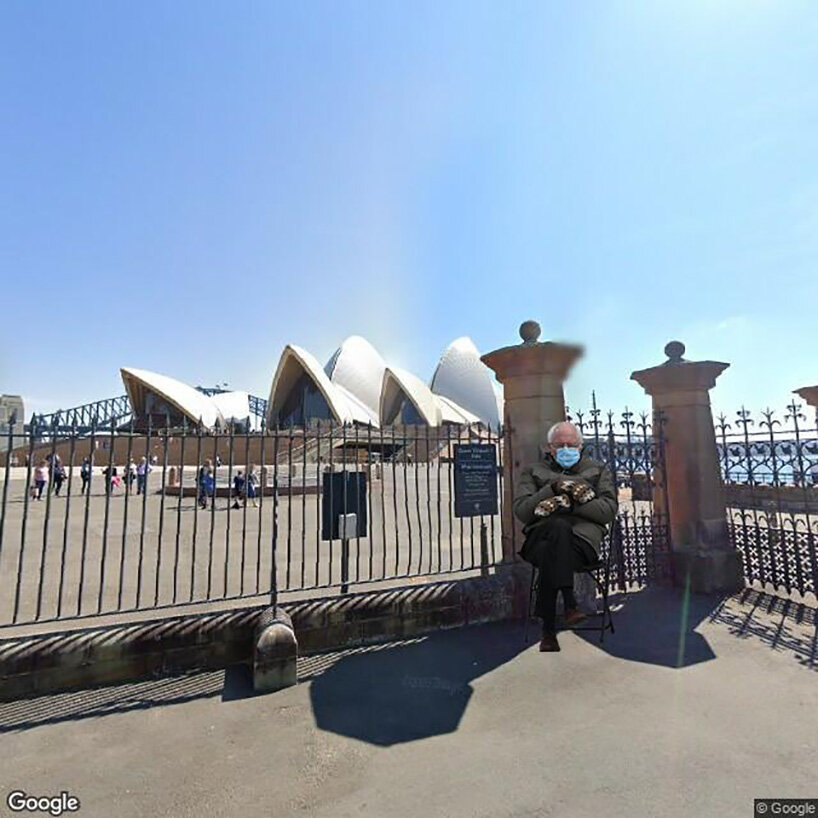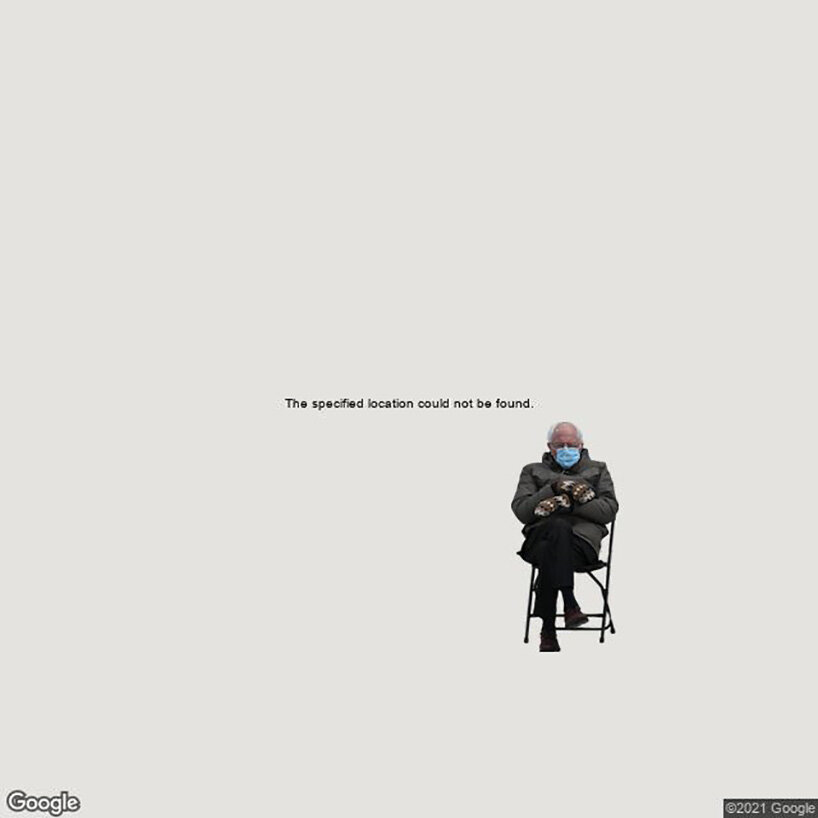 project info:
name: put bernie anywhere!
designer: nick sawhney
type: meme-generator site
crowdfunding: here
juliana neira I designboom
jan 22, 2021