in tokyo, IKAWAYA architects has completed a protective concrete residence on a narrow plot that measures 9 by 26 meters (30 x 85 feet). the architects began by maximizing the potential volume of the dwelling in accordance with height limitations and setback guidelines. voids and openings were then positioned to ensure that residents had access to natural light and ventilation.
all images by akinobu kawabe
appropriately titled 'concrete shell house', the property serves as both a residence and an atelier. IKAWAYA architects positioned the largest of the voids at the rear of the property to create a plant filled garden that remains visible from other areas of the home: a 'sunken garden' at basement level, an 'acorn garden' on the ground floor, and a 'dining garden' on the uppermost storey. finally, a 'sky garden' is found on the rooftop with all gardens linked by an external staircase.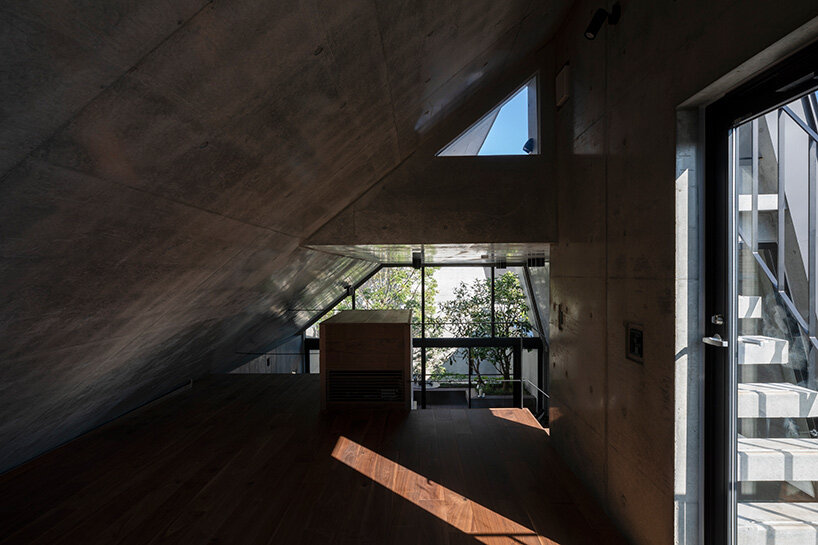 the architects chose concrete as the building's primary material to ensure a consistent internal temperature throughout the year. furthermore, by exposing the concrete walls both externally and internally, a sense of continuity is established throughout the house. 'in the end, a strong but also embracing concrete structure was achieved,' say the architects. see other projects by IKAWAYA architects on designboom here.