venice's historic caffè florian — the oldest one in italy and in the world — just celebrated its 300th birthday in a bitter way. instead of pulling all the stops, the caffè faces ruin due to the COVID-19 pandemic which has turned the famous canal city into a ghost town. 
'we will stay open for as long as we can, but we can do not more than that,' said managing director marco paolini.
(main) image by clay banks on unsplash
images by caffè florian
founded on december 29, 1720 by floriano francesconi, the caffè florian is situated in the busy procuratie nouve of piazza san marco. known for its 18th century style decoration, the caffè has witnessed notable people spend their afternoons there, including goethe and casanova who liked it because it was the only one that allowed women. later, lord byron, marcel proust and charles dickens immortalized it as frequent visitors, who were followed by wagner, proust, nietzsche, charles chaplin and andy warhol. many cult movies have been shot there, including summertime with katherine hepburn and the talented mr ripley with gwyneth paltrow, matt damon and jude law.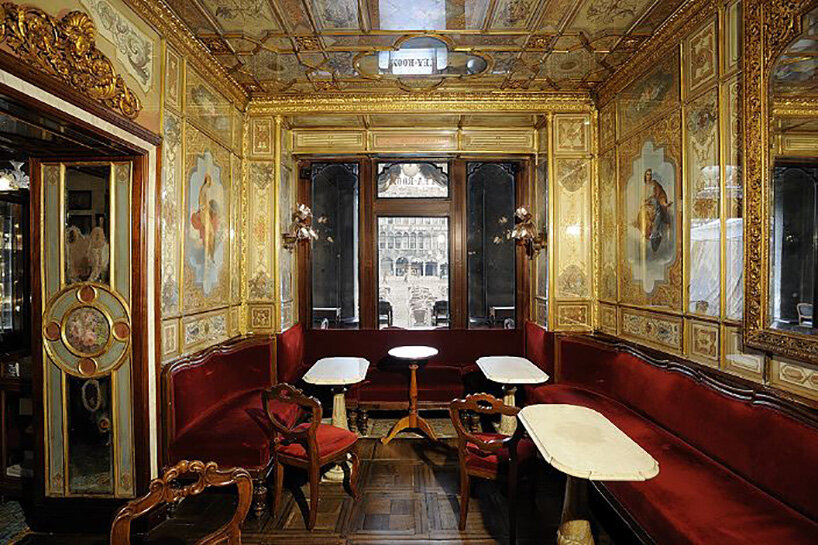 'the current crisis obviously belongs to everyone, but for caffè florian it is like the mirror of an entire city, venice, a victim of its own worldwide tourist success,' paolini explain. 'celebrating the 300th anniversary of a business with doors barred is the emblematic image of this crisis of Venice and of the cities of art in general, for this reason the Florian is a symbol, which can be taken as an example by the many historical activities now in deep crisis, whose crisis has not only economic value, but above all historical, as they are pieces of italian history known throughout the world.'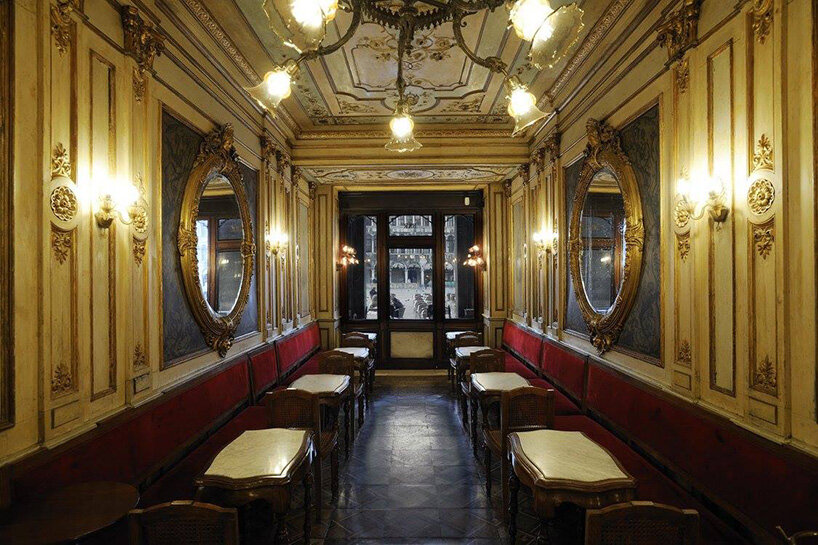 if you want to help this historical piece of venice, you can support them by buying something at the gift store.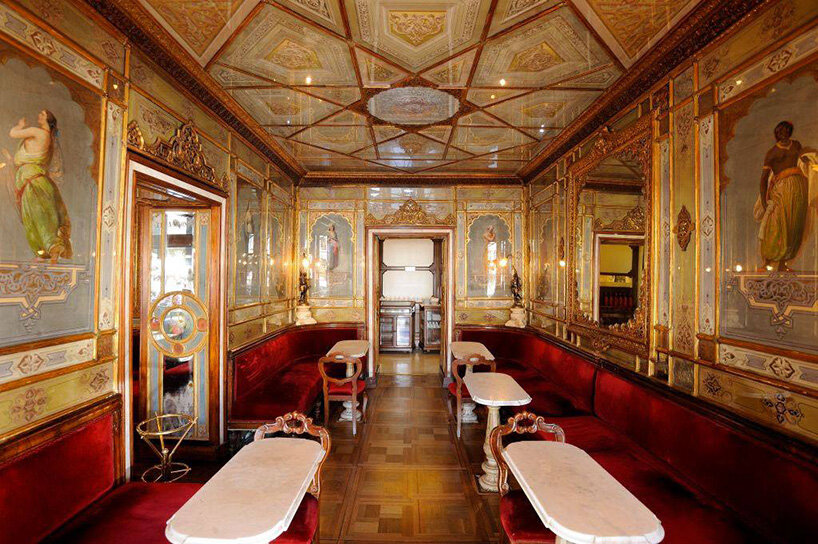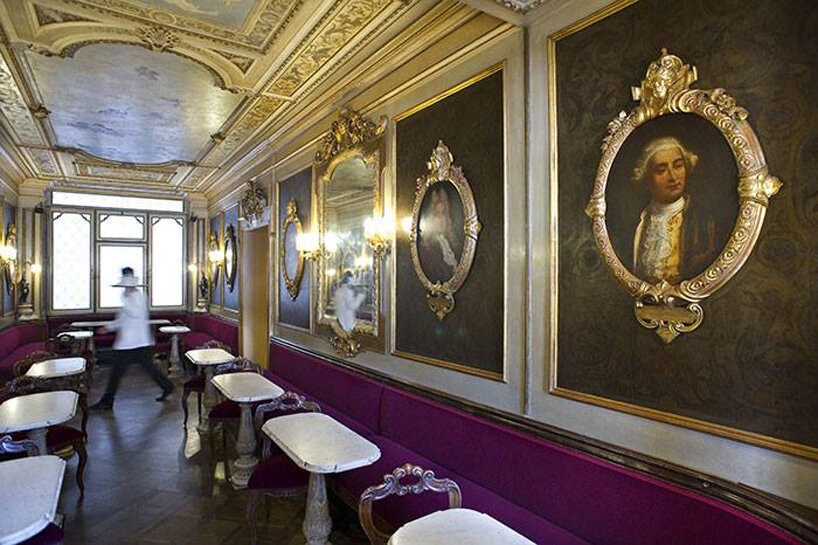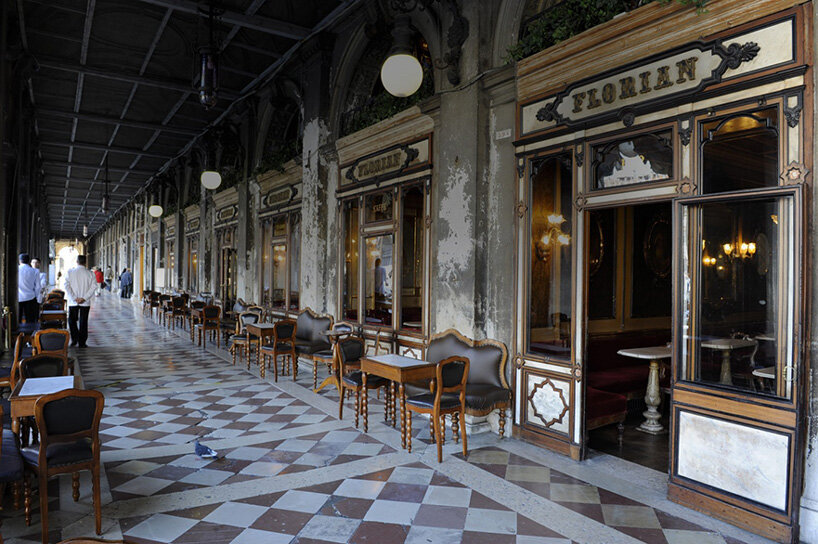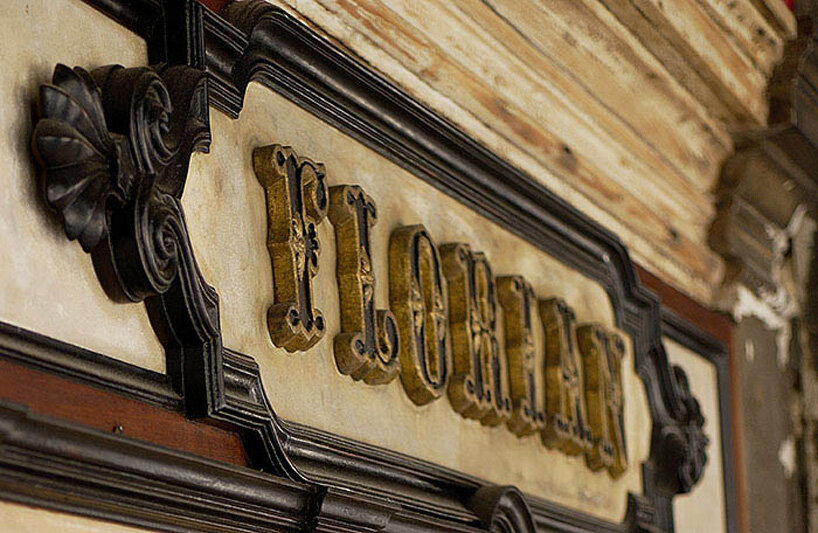 juliana neira I designboom
jan 19, 2021