a compact vessel that fits the luxurious interiors of a superyacht. this is wally's latest vision with the 'WHY200' motor yacht. the model measures 88 ft 9 in (27 m) in length and incorporates more than 2,153 ft2 (200 m2) of indoor living space thanks to an innovative full-wide-body. the yacht has been developed alongside ferretti group's engineering department, with naval architecture from laurent giles na and interior design provided by a. vallicelli & c studio.
images and video courtesy of wally
'more than ever before, we are finding less time to gather with our loved ones, so when we are able to get together it needs to be special for everyone, no matter what their age or interests. through the WHY200, we are challenging preconceived notions of what a yacht should be and how it can be used. it is a platform that can be enjoyed by the whole family or groups of friends, without compromise,'  commented stefano de vivo, wally managing director. 'in keeping the yacht registration under the 78' 8" 24 meters load line we have been able to optimize the costs of running and berthing, while still providing the space and volume benefits of a much larger vessel thanks to its innovative full-wide-body design.'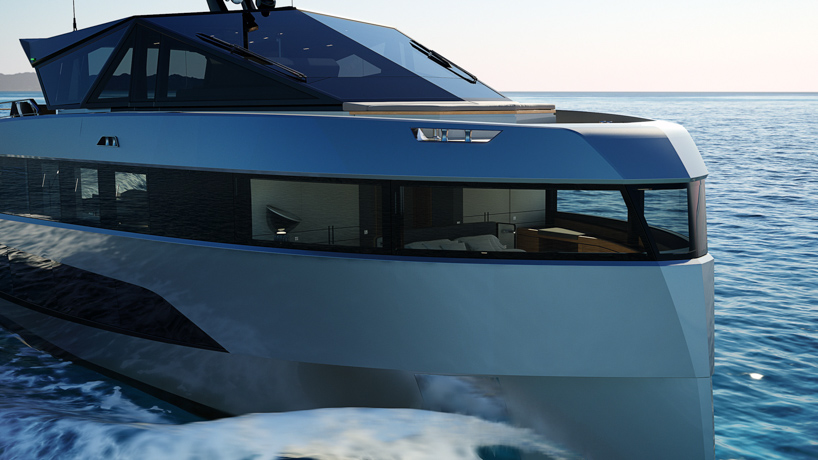 as stefano de vivo explains in the previous quote, the WHY200 is designed to have all the speed advantages of a smaller yacht while not compromising on interior comfort. by eliminating the typical exterior walkway, the design boasts a huge 656 ft2 (61 m2) open plan living area, which is 50% larger than most salons found on this size of vessel.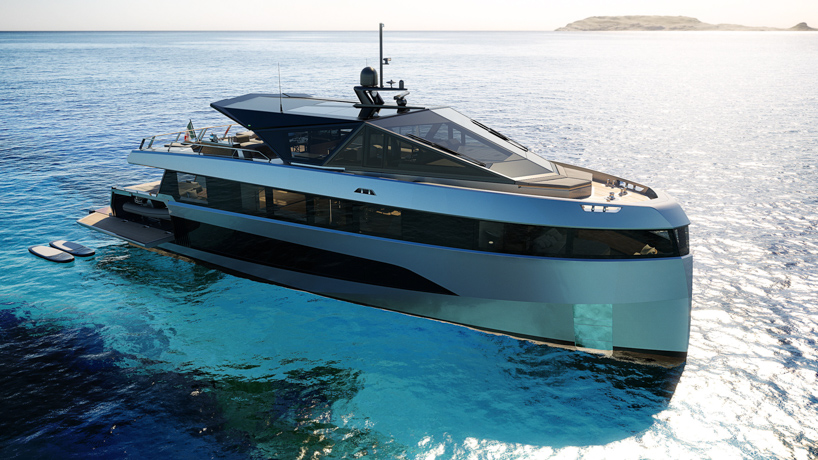 other spaces include a 237 ft2 (22 m2) upper deck and a 1,076 ft2 (100 m2) main deck. the lower deck can accommodate three or four double guest cabins and the crew and service quarters have a generous area, with the galley and three cabins for up to five crew members spread over 344 ft2 (32 m2). however, the interior's crowning glory has to be the master suite at the bow, which offers uninterrupted 200-degree views.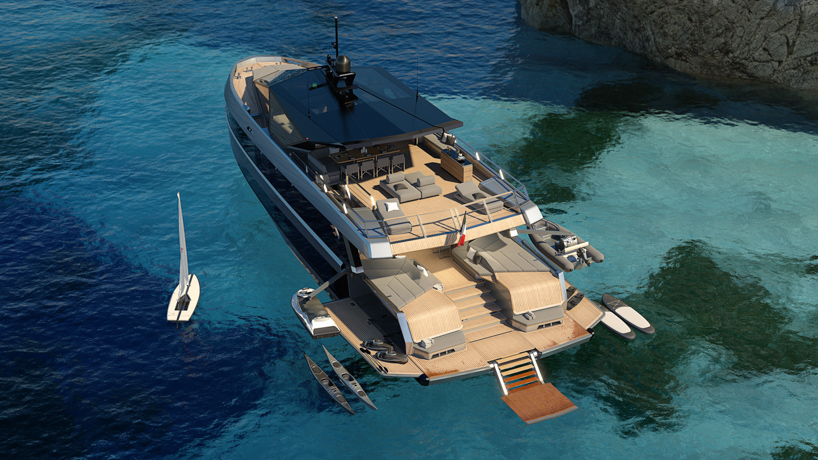 'providing owners with an elevated experience on board has always been central to our mission at wally. we have had a longstanding vision to create a wrap-around main deck in glass that would provide so many lifestyle benefits to the owner and now finally the technology has made this possible, unlocking game-changing extra interior volume on this deck. it has allowed us to create a sensational and unprecedented 398 ft2 (37 m2) owner's suite at the bow, which takes the onboard experience to a whole new level. imagine the feeling of waking up to uninterrupted 200-degree views through vast windows in the bow, as if you are floating above the water. it is a genuine marvel to behold, we are especially proud of what has been achieved with this revolutionary layout,'  commented luca bassani, wally founder and chief designer.
and if you want to step outside, semi-covered outdoor decks offer the perfect place to relax while being protected from the sun, wind and rain. an extended pillarless overhang above the main deck aft and flanking glass panels provide shelter to an alfresco dining and lounging area, which has unobstructed views on three sides and seamlessly flows into the main salon past sliding full-height doors. this extended overhang translates to a larger upper deck aft, too, offering space to recline on sunloungers or sit at the shaded dining table.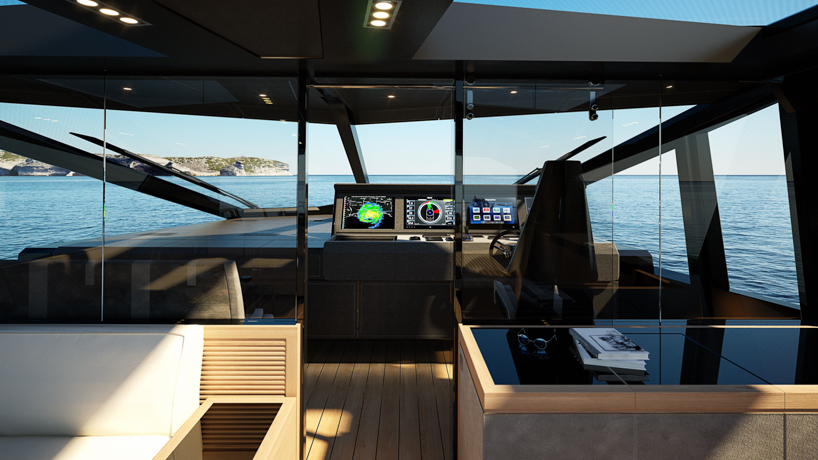 the WHY200 also brings the fun with fold-out wings that expand the beach club area to the kind of magnitude seen on a superyacht, spanning 344 ft2 (32 m2) with access to the sea on three sides. while two concealed garages provide huge storage capacity for safely stowing a 13 ft (4 m) and numerous watertoys.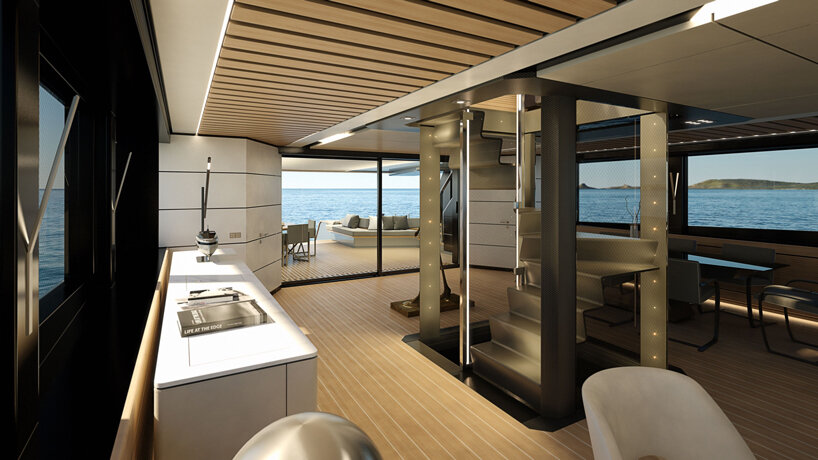 'we always strive to push the limits of what is possible in yachting, and in doing so look to pave the way for the next 20 years. designing the WHY200 has been a genuinely exciting process. we took a step back and asked ourselves why owners of yachts in this size bracket love spending time on their vessels, and how this could be improved. space and time are two of the most important factors on everyone's wish list, and I believe we have delivered these in abundance on the WHY200,'  concluded de vivo. the WHY200 will debut at the ferretti group private preview in monaco at the beginning of september 2021.