bologna-based design gallery paradisoterrestre has unveiled a re-edition of man ray's 'le témoin' (from french meaning, the witness). the sculpture, which doubles as a seating object, was first created by man ray for the 'ultramobile' exhibition and collection in 1971. 'ultramobile' was presented by historic italian design brand simon international, conceived in the late seventies by dino gavina. the aim was, as with many of the artist's works, to adapt a surrealist object to everyday use.
man ray's le témoin was born from the close friendship between the artist and dino gavina. 'the large eye, the witness, insistently observes you in your home, when your conscience cannot withstand it, then you turn it over and it immediately becomes a sofa,' man ray said about it.
'since the beginning, the human being has contributed with his handcrafts to build up his own heaven on earth. the sign of mankind marks every possible heaven on earth,' says dino gavina.
the undisputed merit of dino gavina was his ability to surround himself with some of the most prestigious figures in the world of art and architecture. among the most important names are carlo scarpa, achille and pier giacomo castiglioni, ignazio gardella, kazuhide takahama, marcel breuer, man ray, marcel duchamp, lucio fontana, roberto matta, tobia scarpa, luigi caccia dominioni, enzo mari…
'paradisoterrestre' was gavina's last major enterprise.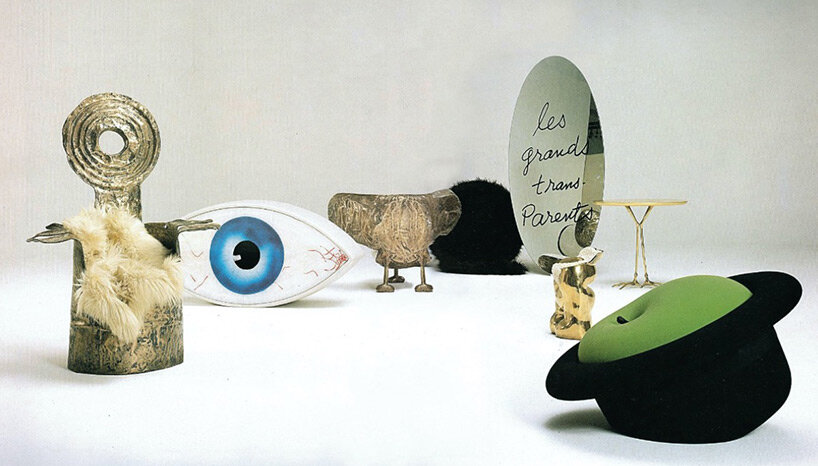 'ultramobile' manifesto, simon international 1971
overall, the surrealist piece becomes the witness of our habits inside our domestic landscapes, resulting in what ray called the furniture of poetry — 'a totem evoking wonder, a presence that pulsates and breathes in your home, a vital and sardonic aggression, poetry frozen in a flash of joy.' (text from the 'ultramobile' exhibition)
'ultramobile' – the historic italian design brand, conceived in the late seventies by dino gavina – came back to life in 2017 thanks to gherardo tonelli. the 'paradisoterrestre' collection ranges from history to innovation, with re-releases of historical pieces and new collections. designboom spoke to the bolognese entrepreneur.
designboom (DB): which designs have you already reintroduced?
gherardo tonelli (GT): our aim is to bring back to life the dialogue between art and design, a cornerstone in dino gavina's visionary and anticipatory experience, therefore in our catalogue you can find re-editions of pieces designed not only by architects and designers, but also by artists. since the relaunch of the brand in 2017 we have reintroduced the 'naeko' sofa and armchair; 'marcel' seating collection; 'mantilla' armchair and sofas; 'elmo' by japanese architect kazuhide takahama; 'garbo' ceiling lamp by japanese artist mariyo yagi; 'labbra and venere' mirrors (a tribute to man ray by dino gavina); 'rue férou' table lamp and 'le témoin' by man ray. then also 'fausto' by italian sculptor novello finotti and 'malitte', 'margarita' and 'sacco alato' by surrealist artist roberto matta.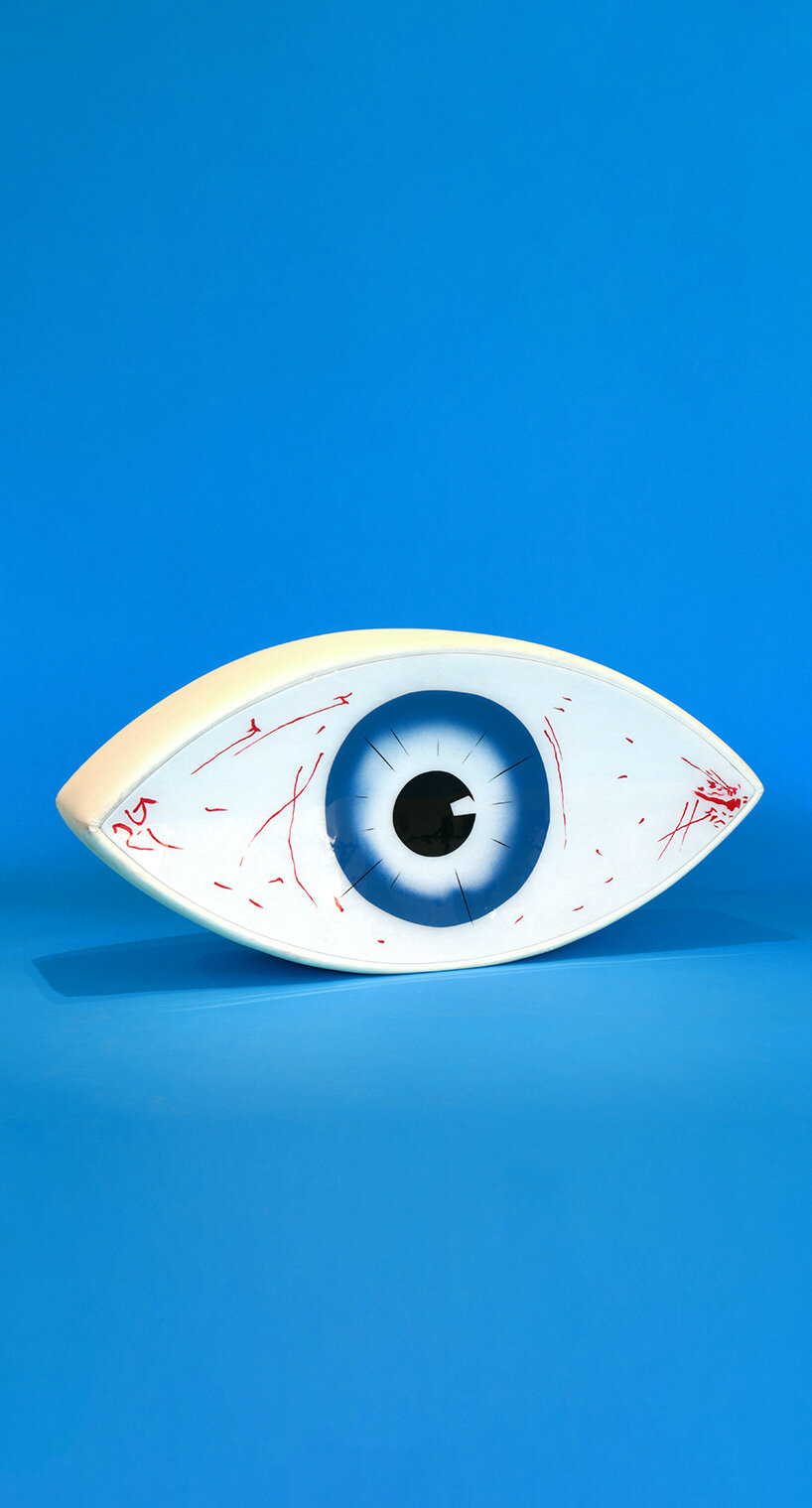 DB: can you describe dino gavina's relationship and fascination with man ray?
GT: dino gavina met man ray for the first time in paris. at the beginning the meeting was tense because the artist thought he was facing a journalist or a critic, but as soon as he realized that gavina merely wanted to make his acquaintance, everything went smoothly. at man ray's atelier, their conversation went on for hours. that day signed the beginning of an extraordinary friendship which lasted all their life long. from a gift exchanged between the two, an oval-shaped box of biscuits that dino gavina gave to man ray and on which the artist painted a large eye before giving it back to his friend, the idea for 'le témoin' was born. from their encounter many other cult design objects were inspired, among which the new-in in our catalogue 'le témoin'.
DB: and your love for his work?
GT: my personal fascination for this brilliant and extraordinary artist could be summed up with his words: 'I've always done everything with nothing'. I deeply love his photographic works and I am honored to have pieces of this creative genius in our collection.