kaohsiung museum of fine arts in taiwan presents 'black box', the first full-scale retrospective in asia devoted to the work of multimedia artist tony oursler. a pioneer of american multimedia and video art, oursler incorporates video, sculpture and performance into his practice. the exhibition showcases his most exemplary video installations, experimental films, and cinema work, created at the intersection of multimedia, audio-visual practice and poetry.
originally scheduled to open on april, 2020, 'black box' was postponed due to the COVID-19 pandemic and will now be on view from january 23 to may 16, 2021. back in april of last year, oursler shared a message with designboom's readers in the form of a video transmission. you can read our interview with the artist as well as watch the video message here.
tony oursler, 'LOCK 2,4,6', 2009. foam, fiberglass, resin, projectors, speakers, media players. dimensions variable
all images courtesy of tony oursler: black box official website
a pioneering figure in new media since the 1970s, tony oursler has been consistently redefining moving image and installation art through innovative and diverse methods. with satirical humor, the artist guides viewers through transformative three-dimensional environments that explore the human mind, spirit, popular culture, and the ambiguity of modern technology. opening on january 23, 'black box' at kaohsiung museum of fine arts marks the first major museum exhibition in asia devoted to the full scope of his career.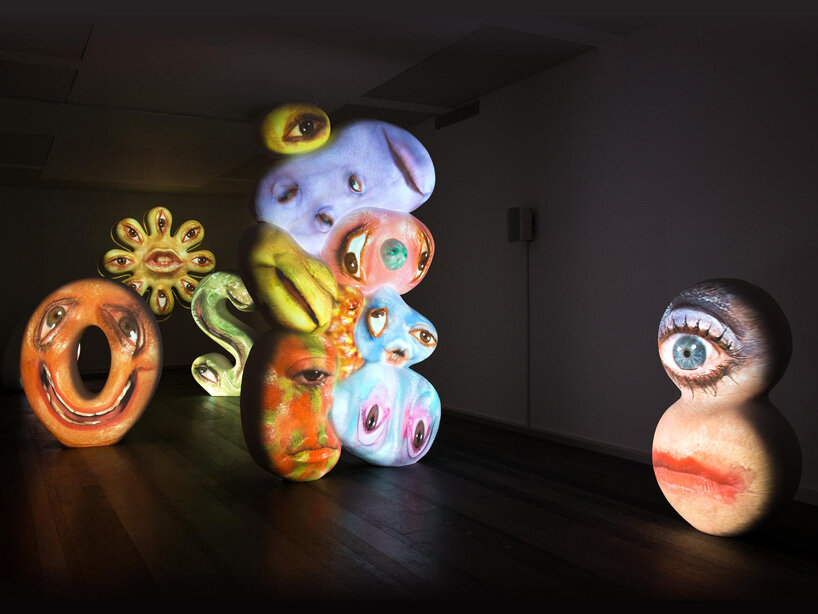 tony oursler, 'kceps', 2004. video projection on fiberglass. 60 x 45 x 25 cm
the exhibition includes works such as the grotesque and humorous characters in the 'caricatures' series (pictured above), which derive from the exploration of mechanical technology and human emotions. 'imponderable', another piece on display, is a 5D immersive feature-length film inspired by oursler's own archive of ephemera relating to stage magic, spirit photography, pseudoscience, telekinesis, and other manifestations of the paranormal. last, the exhibition also includes the artist's newest body of work, 'GeN', in which he explores the ramifications of facial recognition technology. you can learn more about 'black box' on the official website of the exhibition here, and discover more of oursler's work on his instagram, and at lehmann maupin and lisson gallery.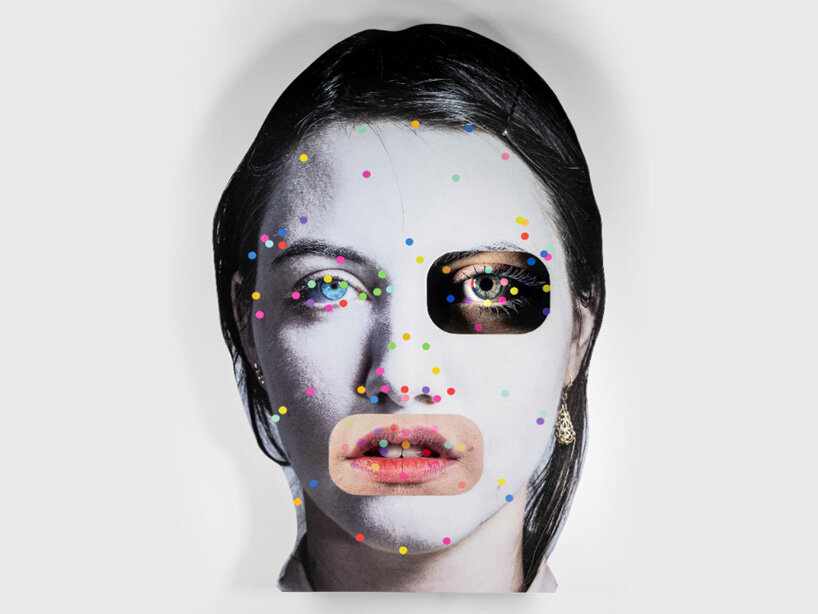 tony oursler, 'GeN', 2020. single-channel video installation. 332 x 230 cm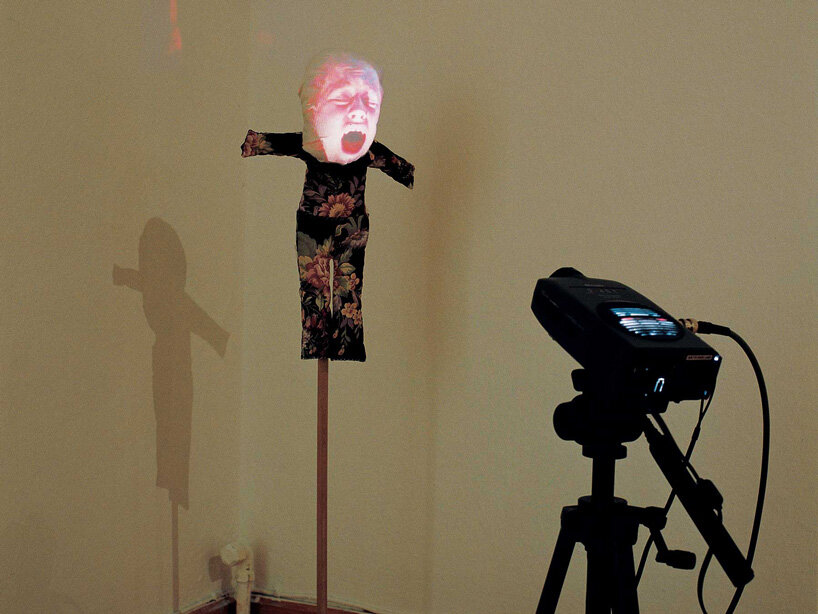 tony oursler, 'judy', 1993. cloth, metal, wood, plastic flowers, used furniture, closed circuit surveillance system, audio intercom, four lcd video, projectors, four VCRs, four video tapes and three tripods. dimensions variable