thomas heatherwick's vessel — the spiraling, escher-esque maze comprising 154 flights of stairs that ascend skywards in new york's hudson yards — has closed to the public following the third suicide in less than a year. a spokesman for the developer related companies announced the structure will be temporarily closed while the company consults with experts on how to prevent future suicides.
(main and above) image by michael moran for related-oxford
designed by heatherwick studio, the landmark structure opened on friday march 15th, 2019, when hudson yards — developed by related companies and oxford properties group — welcomed the public for the first time. designed as the centerpiece to hudson yards' public square and gardens, the structure comprises 2,500 individual steps and 80 landings. the staircase reaches a height of 150 feet with a one-mile vertical ascent. although the climb offers unique perspectives outward to the new neighborhood, the real experience lies in the views inward overlooking the complex, interconnecting geometries. the circling ascent recalls that of new york's uptown guggenheim museum wherein one might overlook the spiraling levels, observing other visitors opposite.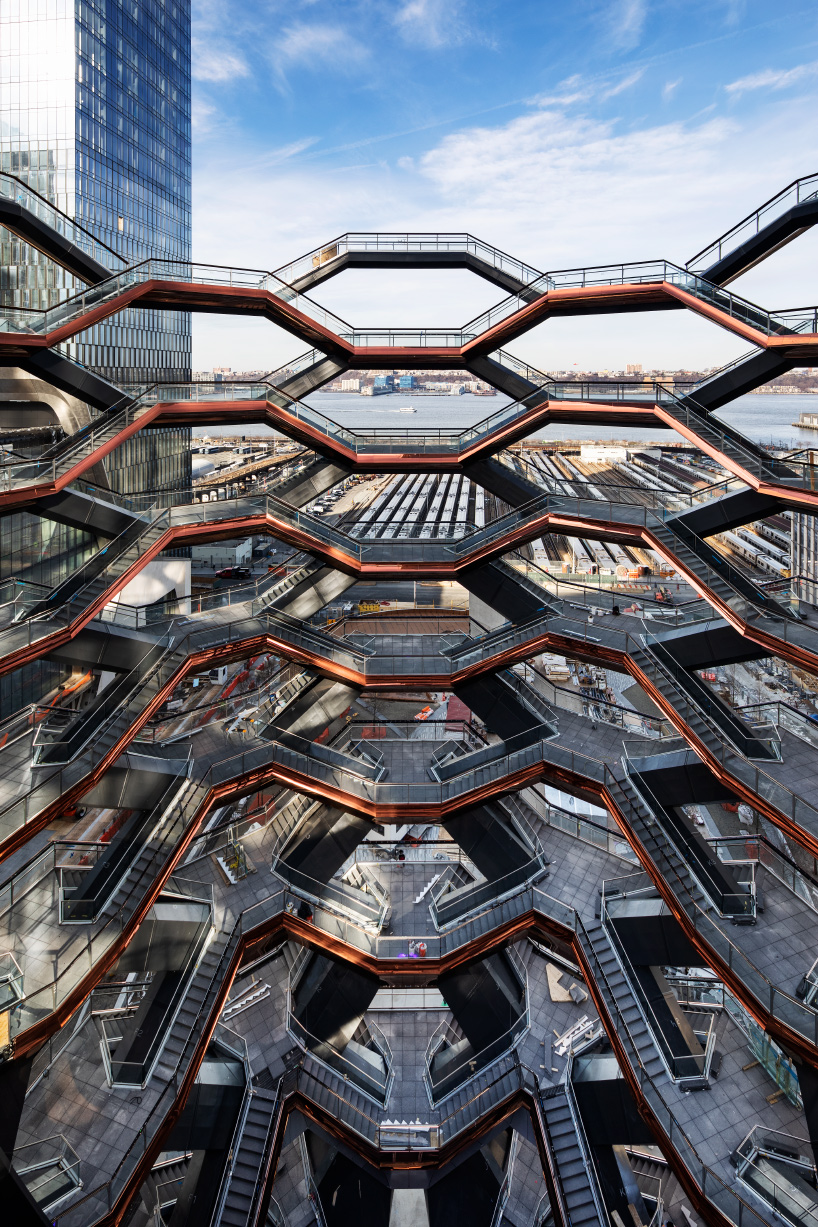 image by michael moran for related-oxford
lowell kern, the chairman for the local community boards, told the new york times the vessel will remain closed and added that a solution would be to increase the height of the barrier — 'because the vessel's chest-high barrier is all that separates the platform from the edge, the likelihood of a similar, terribly sad loss of life cannot be ignored,' he explains.
'after three suicides, at what point does the artistic vision take a back seat to safety?' kern asks.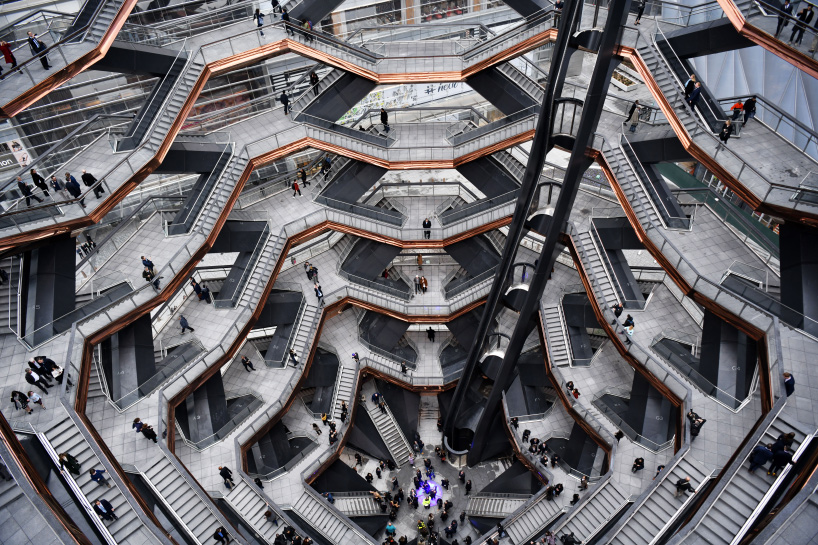 image courtesy of related-oxford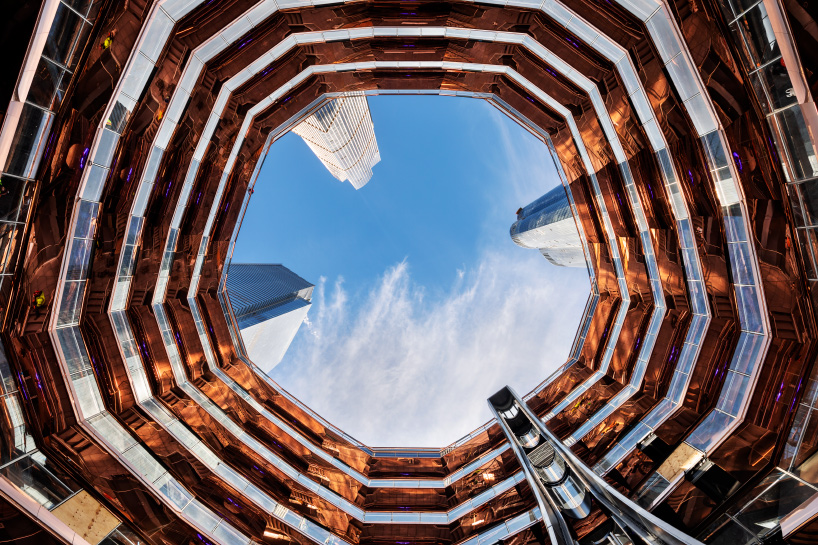 image by michael moran for related-oxford
juliana neira I designboom
jan 14, 2021